How to Buy Apple Products with Bitcoins
The Apple keynote presentation is an event that all Apple geeks look forward to. In this event, a ton of announcements are made regarding Apple's new products that are coming out. A few days ago, Apple announced its new line of brand-new and innovative iPhones along with iOS 12. Apple has been pushing quality products for the longest time and now is not an exception. These brand new iPhone XR, XS, and XS Max are looking as sleek as ever. Looking to get one of these sleek new phones? Want to get Apple products with bitcoins?
On Paxful, there are over 350 payment methods currently available, and one of those payment methods might just be able to get you an iPhone. Be assured that using this method is extremely easy and safe. I'm going to teach you how to do it, step-by-step.
How to obtain your Apple products with bitcoins
If you don't already have a Paxful account, you should probably go make one now. Don't worry, it's extremely easy and it's incredibly fast. You even get your own free bitcoin wallet upon registering an account. You'll then need to buy bitcoins to fund your wallet.
After loading your wallet, you can proceed to look for offers to buy gift cards. On Paxful, there are tons of great offers available and a lot of vendors sell their gift cards at discounted prices. All you have to do is to input your preferences and then a list (in accordance to those preferences) should appear. Pick the best one for you!
A good way of finding vendors/buyers on Paxful is through the feedback system. Every user is assigned a feedback rating based on how previous transactions have gone. Use this as a base to filter out the scammers from the users of Paxful. There are a ton of good and honest trade partners awaiting you on Paxful. If you learn how to minimize the risks when buying bitcoins and the risks when selling bitcoins, you should be able to do profitable business on Paxful.
Note that sometimes, the offers for buying gift cards with bitcoins is less compared to selling gift cards for bitcoins. Since the vendors set the prices, it's likely that you will find offers that give good rates. The last time I checked, the best price I saw was 100 USD gift card for $51 worth of bitcoins.
Trust the process
Getting the best offers will require a bit of work. Note that Paxful also asks for a small investment of 0.1 BTC as a security bond for the protection of buyers.
It sounds like a long process but just be patient as being patient could save you a fortune. With the number of good deals on Paxful, you should be able to get an Apple product at a highly discounted price. Just by looking at the current offers to buy bitcoin with iTunes gift cards, you should see that some of the deals that are being offered are great deals. Isn't it worth being a little patient for a huge discount on the latest iPhone?
Using this method to buy Apple products will not only will you accumulate a significant amount of money, but you'll also make friends with buyers and vendors that you can actually trust. In essence, you paying not only for that phone upgrade, but you're also paying for a business relationship that could prove to be beneficial for you in the future.
Great customer support
This method of buying Apple products with bitcoins may be a bit overwhelming to some new users, but it is extremely easy and safe to trade bitcoins on Paxful. If anything ever goes wrong throughout your journey to obtaining your new iPhone, Paxful's customer support team will help you in any way they can. It's also easy to reach them as you can instantly live chat them by looking at the bottom right of your screen.

Why Chinese New Year Affects Bitcoin (BTC)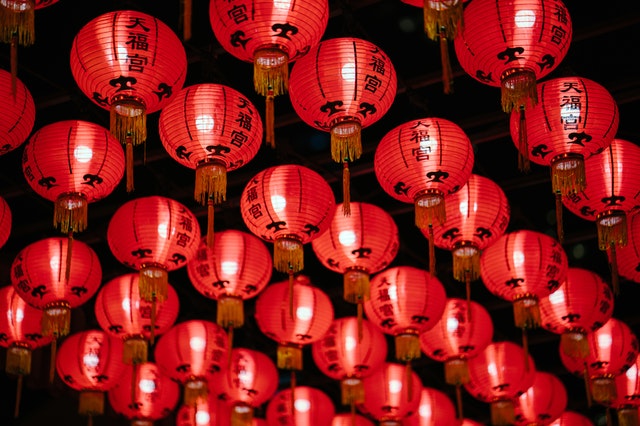 Bitcoin (BTC) lost about $100 in value in the last week, and, while reasons behind the drop in crypto prices can often be hidden and unclear — this time, that is not the case. The reason for this drop is believed to be the celebration of the Chinese New Year.
The New Year celebration was over more than a month ago for most of the modern world. However, things are a bit different in China. This is a country which is considered to be one of the oldest ones in the world, with a long and complex history. The country's traditions are fascinating to many around the world, as so many of them are different from western culture. One of these traditions is the Chinese New Year.
The New Year celebrations in China start on January 28th, which was a week ago. The New Year itself is today, February 5th, although the celebrations and festivities are going to last until February 19th. For the people of China, and all those around the world who follow the country's tradition, this is the time to relax, take a break, and perhaps travel and visit friends and family. But, what does it have to do with Bitcoin?
China and Bitcoin
Those who are new to the world of cryptocurrencies have likely already heard many stories about China banning Bitcoin trading and…
EO.Finance Launches Highest Paying Crypto Referral Program of 2019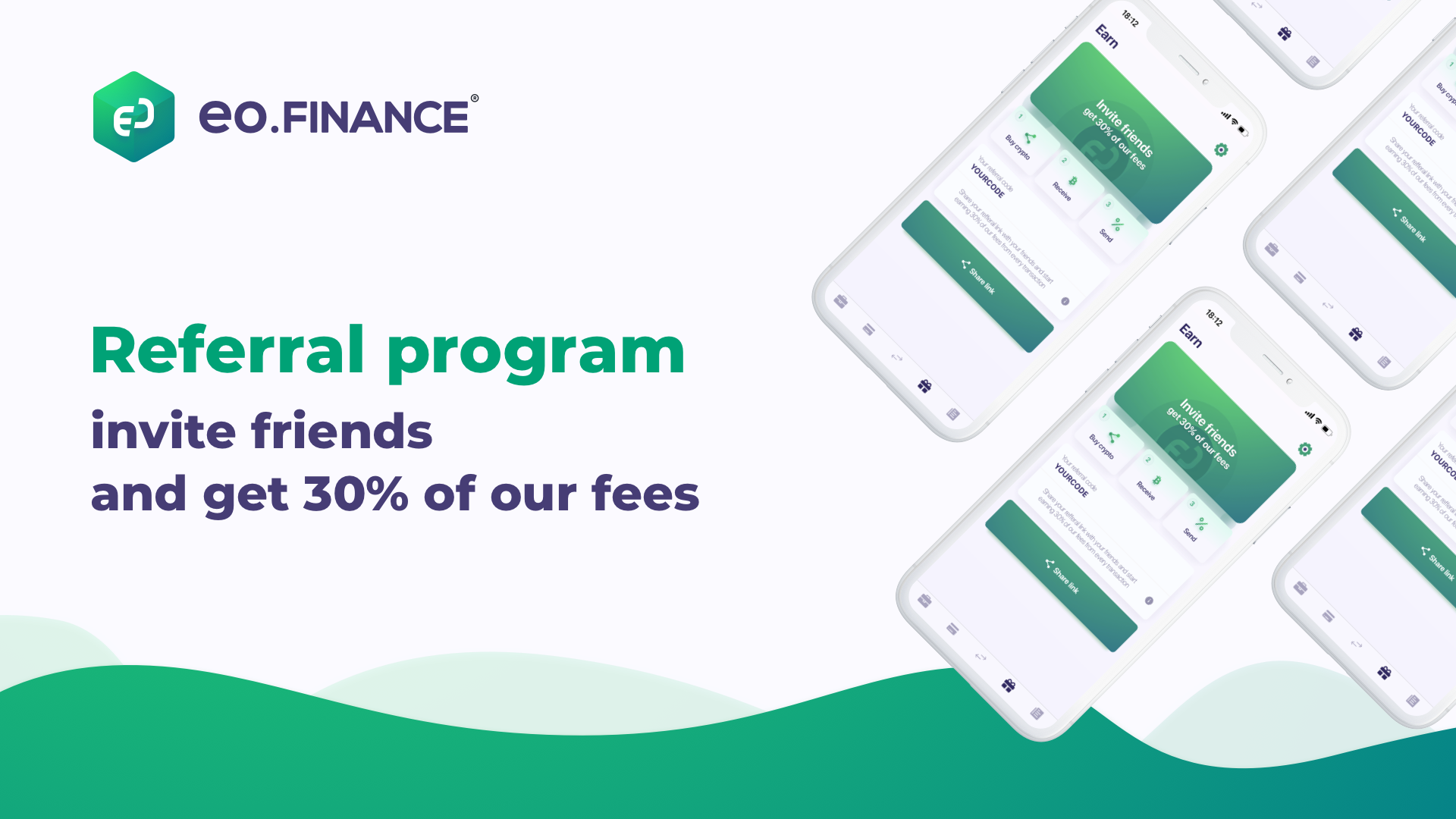 The EO Referral Program, already touted to be a significant addition to the ecosystem has been launched, and more details can finally be revealed. Offering 30% of transaction fees for each referral, it is expected to be the highest paying crypto referral program of 2019.
Each user will receive their own unique invite link, which can be shared with friends or via social media, in order to start earning 30% of the companies fees for every transaction made by someone who registered using their unique link. Furthermore, receive 5% of the fees for each new referral introduced by your own referral, increasing earning potential and adding even more benefits to an already feature-packed ecosystem. The fact the ecosystem supports credit and debit card transactions, as well as more than 40 cryptocurrencies means it will be even easier for you to start earning from your referrals.
The EO Referral Program will also extend to EO.Trade following launch, meaning it will be possible to earn from a single referrals transactions across multiple products within the EO ecosystem. It is important to note that the figure of 30% is significantly more than most competitors offer.
Payment will be made in the same currency as was purchased or exchanged. Withdrawal of the profits earned via the program can be made instantly, meaning you can earn immediately from your referral.…
Is Bitcoin (BTC) Ready for Another Surge?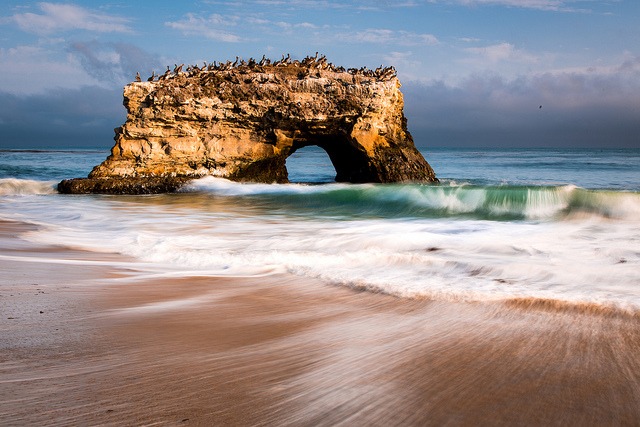 It is no secret that Bitcoin (BTC) has had a rough 2018. The coin has dropped by over 80% from its all-time high in a matter of months, it experienced two market crashes, a constantly bearish market, and even troubles within its own ecosystem. Crypto investors spent the entire year hoping for a surge that never arrived, and since BTC is the most influential coin within the crypto space, its behavior usually dictates the pace for other coins as well.
Then, the year finally ended, and investors believed they could finally start anew, hoping to see BTC perform better in 2019. While Bitcoin is certainly performing better than in 2018, the current state of things is still far away from a rally. However, there is a possibility that this might change in the future.
Projects that could have sparked the next rally
As mentioned, crypto investors around the world were hoping to see a new price surge with the arrival of the new year. So far, this has not happened, and while there were several events believed to be able to boost BTC value, several complications prevent them from occurring.
One of them is the launch of the Bakkt Bitcoin Futures Exchange, which was scheduled to happen on January 24th. However, due to the long-lasting US government shutdown, the exchange failed…