IBM and Stellar (XLM) Enter Cross-Border Payments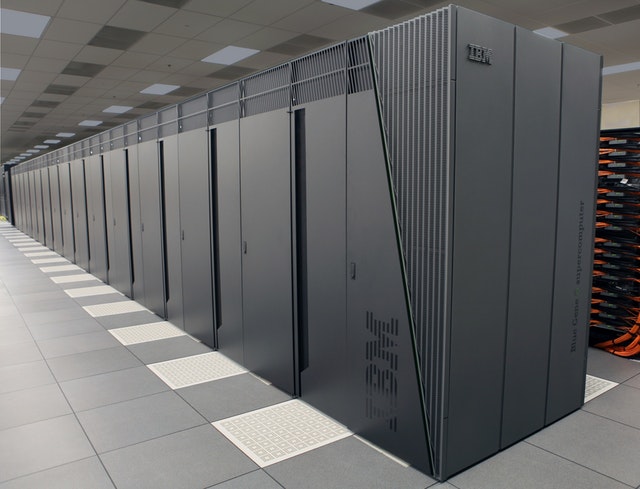 The battle to reign supreme in the industry of cross-border payments on the blockchain is no longer the sole arena of Ripple. The long-held partnership between IBM and Stellar (XLM) has yielded another development in the form of a 'near instant' cross-border payment solution. The two firms have introduced what is known as IBM Blockchain World Wire.
The new service plans to revolutionize cross-border payments by:
"Clearing and settlement [of payments] with finality in near real-time. The solution uses digital assets to settle transactions — serving as an agreed-upon store of value exchanged between parties — as well as integrating payment instruction messages. It all means funds can now be transferred at a fraction of the cost and time of traditional correspondent banking."
The IBM firm had been known to be running 9 Stellar nodes to settle cross-border transactions prior to the announcement of this new blockchain service. With SWIFT being the only payment solution for the last 50 years, Stellar and IBM enter a domain that needs to be revitalized by new more efficient technologies. The probability of the banking industry adopting blockchain 100% in the next 12 months is very high and both Ripple and Stellar are at the front-line of all the action.
With Bitcoin having set the pace when its ledger was launched in 2009, it exists for such a long time has proven that digital assets can offer tangible improvements to financial services by increasing security as well as making them more efficient.
What does IBM mean for XLM and XRP in the markets?
From a business and investing point of view, XLM suddenly has the upper hand. With XRP having many so-called 'non-believers' in the crypto-space, XLM provides an option to invest in a relatively cheap digital asset with the potential of pulling off massive gains in the long run.
XLM is currently valued at $0.20 due to the massive crypto market correction that just happened, and at the moment of writing this. Looking at XRP, it is valued at only 9 cents higher at $0.29. However, XLM has a lower circulating supply at 18.8 Billion whereas XRP has 39.65 Billion. This, in turn, means that with considerable demand once this new cross-border service is live, XLM could continue to gain in the markets.
However, IBM and Stellar have not definitely stated that XLM will be used to source instant liquidity for the cross-border transactions. They simply state that the service will use the Stellar protocol with a Liquidity provider on both ends. A block diagram has been provided below for easier visualization of this concept.
Over 1 Million Active XLM Accounts on Its Ledger
The XLM network recently marked a new milestone of over 1 Million XLM accounts on its ledger. According to the block explorer on the network, the current number of active accounts stands at 1,218,453 further signifying a growing interest to buy, own and use XLM as a preferred digital asset across the globe. A clearer visual representation of the increment in accounts on the network can be found below:
In conclusion, blockchain technology from both Ripple and Stellar will go on to revolutionize cross-border payments in the next 12 months. This means that we will be more connected globally in not only by using the internet but by near-instant cross-border payments that will make our daily lives more efficient.
For the latest cryptocurrency news, join our Telegram!
Disclaimer: This article should not be taken as, and is not intended to provide, investment advice. Global Coin Report and/or its affiliates, employees, writers, and subcontractors are cryptocurrency investors and from time to time may or may not have holdings in some of the coins or tokens they cover. Please conduct your own thorough research before investing in any cryptocurrency and read our full disclaimer.
Image courtesy of Pexels
TokenPay (TPAY), Litecoin, and Verge (XVG) alliance about to transpire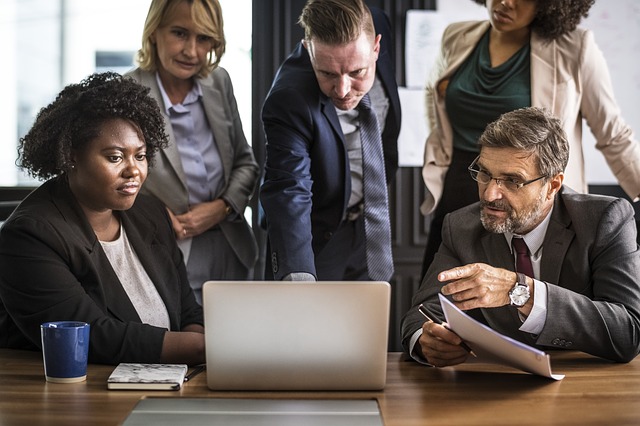 Ever since the cryptocurrency sphere was met with the news of the partnership between Litecoin Foundation, TokenPay, and Verge (XVG), the idea of them coming together has been among the most controversial news to ever surface in the cryptocurrency world.
The collaboration managed to even draw the attention of one of the most renowned crypto-influencer and bitcoin campaigner, Tone Vays. In his usual style, Tone took to Twitter handle on hearing the news, tweeting and expressing his disapproval while criticizing the creators of the three cryptocurrencies for allowing such a move to occur.
In retaliation to the attacks from Tone, Charlie Lee, the MD, and founder of Litecoin (LTC) posted his clarification on Reddit on the 17th July in regards to the partnership. Litecoin's CEO started by explaining the dissimilarities between Litecoin as a currency and Litecoin as a company.
In his remarks, he said that Litecoin as a blockchain and crypto network is a decentralized network, whereas Litecoin Foundation as a company is a centralized non-profit institution whose goal is to ensure Litecoin (LTC) is developed, adopted, and used. Charlie also mentioned that Litecoin's cryptocurrency and blockchain technologies did not require his direct services at the moment hence his concentration on Litecoin Foundation.
Charlie Lee made his remarks known saying:
"If Litecoin Foundation (LF) is exposed to not doing a good job, nothing should prevent another organisation to step in and do a better job. This is…
Here's Why This Coin Still Has Wings (WINGS)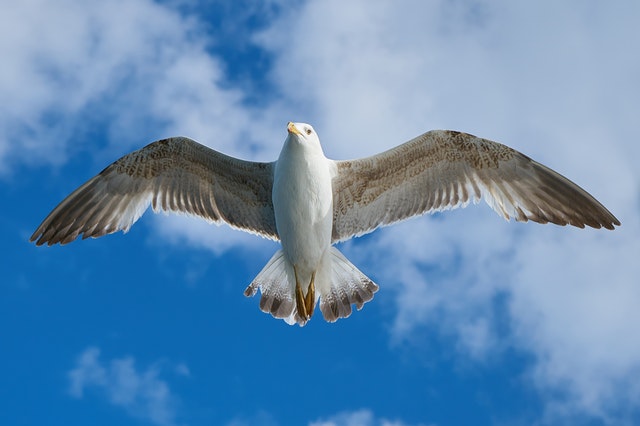 WINGS, a decentralized crowdfunding platform based on the Ethereum blockchain, has had a great run over the past two months. Culminating in a peak of US $.23 just a few days ago, the currency behind the product has more than doubled since it's lows of early September.
Despite the slight downturn WINGS is currently experiencing, this crypto-favorite may not be done running up the green candles on your favorite exchange just yet. A small drop like we had today was actually expected and could be considered healthy by long-term investors. These dips are also appreciated by those of us waiting to get in on a project we feel has real potential. WINGS has shown us that potential and is now presenting a great buying opportunity for speculators and traders looking for the next wave of support to lift this coin into the stratosphere.
What is WINGS?
WINGS was created to nurture project proposals via the Decentralized Autonomous Organization (DAO) model. Using blockchain networks and smart contracts, the platform allows the WINGS community to promote proposals with the greatest chance of positive returns. WINGS, in essence, is a decentralized forecasting ecosystem, where token holders are given an incentive to make choices concerning projects on the platform.
The DAO is a popular concept for crypto-projects that want to remain entirely on the web. Using the peer-to-peer technology of blockchain and smart contracts to enforce the rules of participation is…
4 Things That Will Make An Altcoin Successful
Since the crypto craze began, there have been hundreds of altcoins that have emerged and attempted to take over the world of crypto with their advanced and innovative ideas. While these days there are well over 2,000 individual coins, there have been many more to emerge and disappear, all within the last 10 years.
Clearly, having an idea and launching the coin itself is not enough. While it is by no means easy to do so, there are additional measures and rules that you, as an altcoin creator, need to consider if you want your coin to remain relevant. Clearly, not every idea can succeed, and after 10 years, it is quite difficult to present something new. However, cryptos are still a new technology, which is why there are still many unexplored possibilities that may allow you to reach success.
Secrets to altcoin success
1. Capturing the attention
As mentioned earlier, there is not a lot of things that are simple when it comes to creating altcoins. However, while your plan and idea make sense to you, no matter how complex they end up being, this will not be the case with potential investors. Many of them might give up on getting involved if they do not understand what the coin is all about, or if the road ahead seems too complicated and unclear.
This is why having an idea is not enough. What you need to…