John McAfee's Comment On Verge (XVG) Leads To Massive Price Surge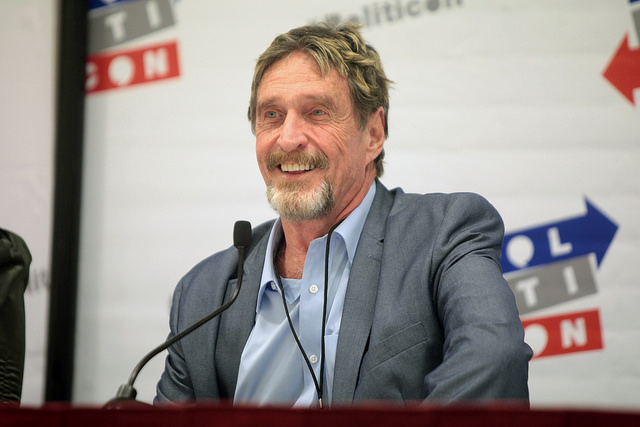 John McAfee, the founder of the McAfee antivirus gave his thoughts about various cryptocurrencies last week, including Verge (XVG), Monero and Zcash through Twitter's microblogging platform. However, his tweet about Verge seems to have been quite weighty because the price of the altcoin ended up doubling overnight.
"I am inundated by people asking me for recommendations on cryptocurrencies. If you would use your heads you would figure out that the privacy coins (anonymous transactions) will have the greatest future. Coins like Monero (XMR), Verge (XVG), or Zcash (ZEC) cannot lose," stated McAfee in a tweet.
I am inundated by people asking me for recommendations on cryptocurrencies. If you would use your heads you would figure out that the privacy coins (anonymous transactions) will have the greatest future. Coins like Monero (XMR), Verge (XVG), or Zcash (ZEC) cannot lose.

— John McAfee (@officialmcafee) December 13, 2017
The cybersecurity guru's tweet seems to have created a big impact considering the fact that the price of Verge went up by 100 percent. It also highlights the fact that McAfee has some influence in the cryptocurrency community. He has been known to be quite vocal about cryptocurrencies and is especially biased towards digital currencies that are focused on Privacy, such as Verge, Zcash, and Monero.
Zcash and Monero are top performers in the cryptocurrency game as far as market cap is concerned. The fact that he mentioned them together with Verge seems to have encouraged a positive investor outlook on Verge. The price of the digital currency went up from $0.009367 on December 13th to $0.131282 on December 20th. Verge currently has a market cap of $1,897,663,154 and is currently holding down the 20th position in the cryptocurrency ranking.
It is interesting that McAfee believes that cryptocurrencies that focus on privacy will emerge on top in the future. Such currencies have been growing more popular but then again the future is full of uncertainty. It is also a bold claim especially considering that governments from all over the world are trying to get some degree of control over cryptocurrency transactions. This is one of the reasons why some digital coins focus on privacy.
Meanwhile, the security guru also described XVG as one of the best altcoins to purchase currently. However, he also advised investors to be careful when selecting the altcoins they want to invest in because there is a lot of risks involved. As for Verge, its recent surge was quite impressive but it is also worth noting that it also tanked slightly after that. However, investors are watching keenly to see how the digital currency will behave especially now that it has been tossed into the spotlight by McAfee.
McAfee has also talked about Bitcoin in the past and even went as far as stating that the price of bitcoin will go up to $1 million. However, a lot of people believe that that forecast might be too ambitious.
We will be updating our subscribers as soon as we know more. For the latest on XVG, sign up below!
Disclaimer: This article should not be taken as, and is not intended to provide, investment advice. Please conduct your own thorough research before investing in any cryptocurrency.
Image courtesy of Gage Skidmore via Flickr
Four deadly consequences using a low-end broker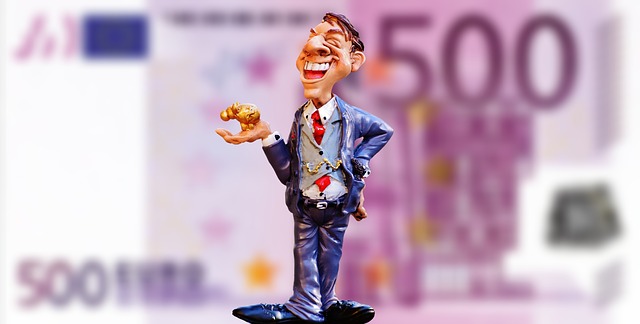 We all know trading is the best way to secure our financial freedom. Regardless of the economic crisis, traders can make a profit by executing orders in the Forex market. They execute the orders, traders use third party often known as Forex brokers. Unless you trade this market with a well-reputed Forex broker, it's tough to ensure profit. You might get scammed in the investment industry. People are always thinking about their trading strategy and working more than 10 hours to learn the art of trading. They even forget the role of premium brokers. If you chose an unregulated broker, you are going to suffer a lot in the investment industry. Let's learn to explore the consequences of choosing a low-end broker in the Forex market.
You might get scammed
If you trade this market with an unregulated broker, you might even get scammed. The traders are not aware of the fact, hundreds of false brokers are offering service only to get money from the investor's pocket. Once you deposit money, you will be able to execute a trade without any problem. But things will take a turn when you request a withdrawal. They will show hundreds of causes and freeze your trading account. If you want to save yourself from such a broker, you must choose the broker who…
Basic Guide on How to Spend Bitcoin and Other Cryptocurrencies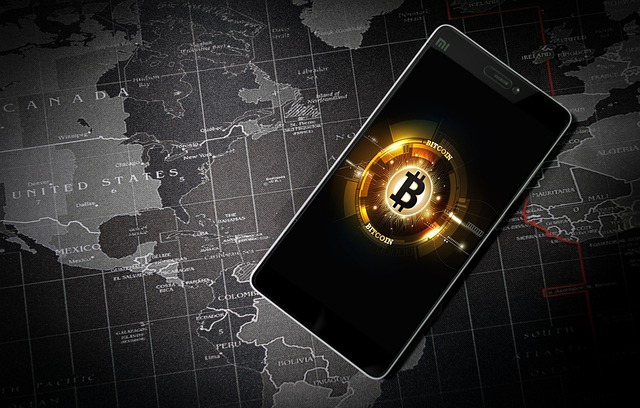 In recent years, Bitcoin and other cryptocurrencies have entered more into the mainstream. Most people walking down the street have at least heard of Bitcoin. While a lot of people got involved in the buying and selling of cryptocurrencies to try and make a quick buck, most people who are enthusiastic about the world of blockchain are in it for the long haul. 
These are usually the people who are going to be more likely to actually use their Bitcoin and other cryptocurrencies as a payment tool and not just as a storage of wealth or a trading tool. This guide looks at a few different ways in which you can use your Bitcoin in spending capacity. 
Crypto Debit Cards
Perhaps the easiest way for you to spend your cryptocurrency is by linking up your holdings to a debit card. 
These days, many of the leading card providers such as MasterCard and Visa have these types of crypto-linking debit cards. These cards can be used just like you would a normal debit card that is linked to your fiat currency bank account. 
Naturally, the most popular type of crypto debit card is going to be for Bitcoin, but there are other cryptocurrencies catered for also. 
Prepaid Cards
There…
Win a Zero Gravity Experience and €50,000 in BitStarz Space Level Up Adventure!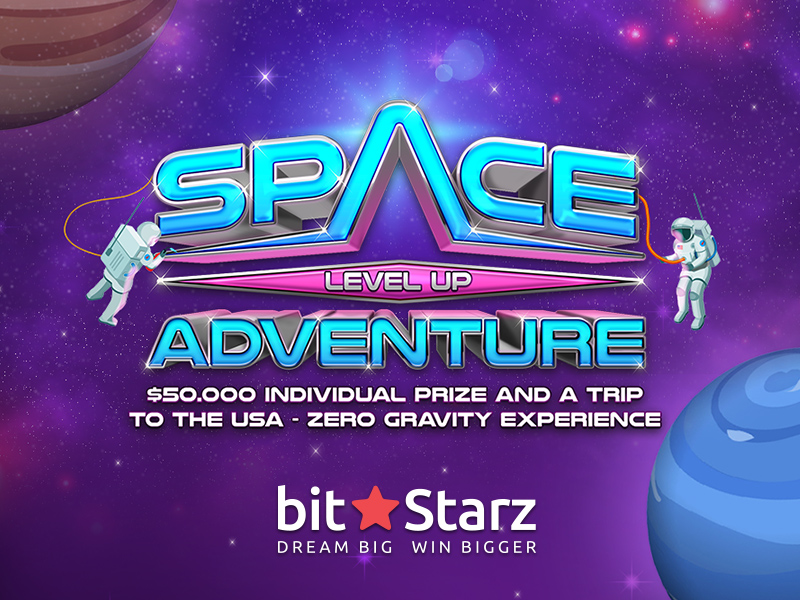 In a galaxy far, far away, there was an online casino like no other. Giving players a chance to win epic trips around the galaxy, tons of cash, the latest tech and, of course, cozy space adventure gear. To kick off the new year, BitStarz Casino is proud to announce the launch of its latest rocket-fuelled promotion Space Level Up Adventure!
There is an incredible Zero Gravity experience in the heart of the good ol' USA up for grabs, with €50,000 in individual prize pools, tons of super cool BitStarz merchandise, and even the latest MacBook Pro.
What are you waiting for? Read on to get the lowdown on how you can win all of this and much more!
Heading to the Edge of Space
When it comes to Space Level Up Adventure, the name of the game is, well, leveling up, with there being 40 fun-filled levels to go through. Each level presents a fresh challenge with new prizes to win, so keep on pushing if you want to win that Zero Gravity experience.
The first player to rocket to Level 40 will win tickets for two all the way to the United States. Once you're in the US, you will be whisked away by a private chauffeur to your luxurious hotel to…