John McAfee's Comment On Verge (XVG) Leads To Massive Price Surge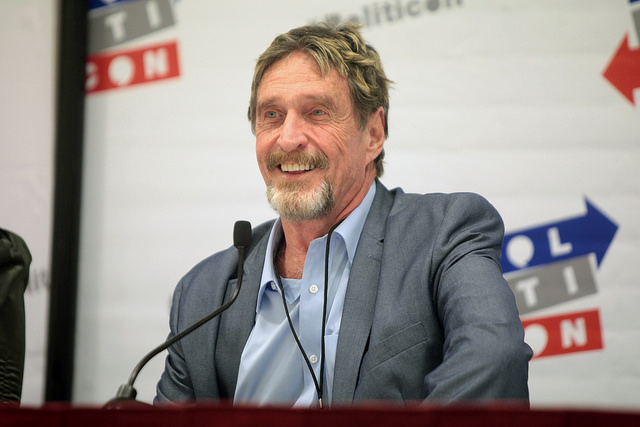 John McAfee, the founder of the McAfee antivirus gave his thoughts about various cryptocurrencies last week, including Verge (XVG), Monero and Zcash through Twitter's microblogging platform. However, his tweet about Verge seems to have been quite weighty because the price of the altcoin ended up doubling overnight.
"I am inundated by people asking me for recommendations on cryptocurrencies. If you would use your heads you would figure out that the privacy coins (anonymous transactions) will have the greatest future. Coins like Monero (XMR), Verge (XVG), or Zcash (ZEC) cannot lose," stated McAfee in a tweet.
I am inundated by people asking me for recommendations on cryptocurrencies. If you would use your heads you would figure out that the privacy coins (anonymous transactions) will have the greatest future. Coins like Monero (XMR), Verge (XVG), or Zcash (ZEC) cannot lose.

— John McAfee (@officialmcafee) December 13, 2017
The cybersecurity guru's tweet seems to have created a big impact considering the fact that the price of Verge went up by 100 percent. It also highlights the fact that McAfee has some influence in the cryptocurrency community. He has been known to be quite vocal about cryptocurrencies and is especially biased towards digital currencies that are focused on Privacy, such as Verge, Zcash, and Monero.
Zcash and Monero are top performers in the cryptocurrency game as far as market cap is concerned. The fact that he mentioned them together with Verge seems to have encouraged a positive investor outlook on Verge. The price of the digital currency went up from $0.009367 on December 13th to $0.131282 on December 20th. Verge currently has a market cap of $1,897,663,154 and is currently holding down the 20th position in the cryptocurrency ranking.
It is interesting that McAfee believes that cryptocurrencies that focus on privacy will emerge on top in the future. Such currencies have been growing more popular but then again the future is full of uncertainty. It is also a bold claim especially considering that governments from all over the world are trying to get some degree of control over cryptocurrency transactions. This is one of the reasons why some digital coins focus on privacy.
Meanwhile, the security guru also described XVG as one of the best altcoins to purchase currently. However, he also advised investors to be careful when selecting the altcoins they want to invest in because there is a lot of risks involved. As for Verge, its recent surge was quite impressive but it is also worth noting that it also tanked slightly after that. However, investors are watching keenly to see how the digital currency will behave especially now that it has been tossed into the spotlight by McAfee.
McAfee has also talked about Bitcoin in the past and even went as far as stating that the price of bitcoin will go up to $1 million. However, a lot of people believe that that forecast might be too ambitious.
We will be updating our subscribers as soon as we know more. For the latest on XVG, sign up below!
Disclaimer: This article should not be taken as, and is not intended to provide, investment advice. Please conduct your own thorough research before investing in any cryptocurrency.
Image courtesy of Gage Skidmore via Flickr
Tron (TRX) sees the biggest spike in daily transactions on its network, 600k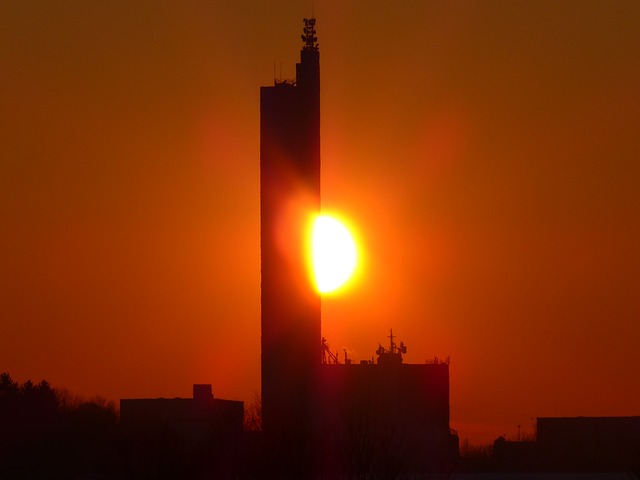 A couple of days ago, Justin Sun, highlighted the strides Tron has achieved so far. Sun said that the accounts on Tron's network (Mainnet account) has surpassed 500,000 and it is still growing by the day. He also emphasized that Tron's Mainnet is just 4-months old and it still has achieved much. Sun said:
"As of October 17th, 19:00(SGT), #TRON mainnet accounts surpassed 500K, the growth speed remains 100K per month since TRON mainnet was launched less than four months. Go #TRON. #TRX $TRX"
Another latest (and a positive one) news on Tron's network is that, on its mainnet, it recorded the highest number of transaction in just one day – about 600,000. According to a tweet by TRXPLORER.io,
"Yesterday, we had the highest spike of transaction on Tron network with almost 600k transaction in a day! 77% of those transactions were Smart Contracts that were triggered!"
So, Tron's single-day transaction has surpassed that of Ethereum – more than 50%. It is important to know that Tron, as a digital currency, is doing very well in terms of decentralization – than its counterparts: Bitcoin and Ethereum. Tron has shown that it is much better than Ethereum, being that it has a strong extensibility, is very scalable, and has no transaction fee.
Tron Officially Partners With Baidu
Lately, there has been exciting news around Tron and this is clearly due to its partnerships with giant companies…
TRON Partnership Involves Cloud Computing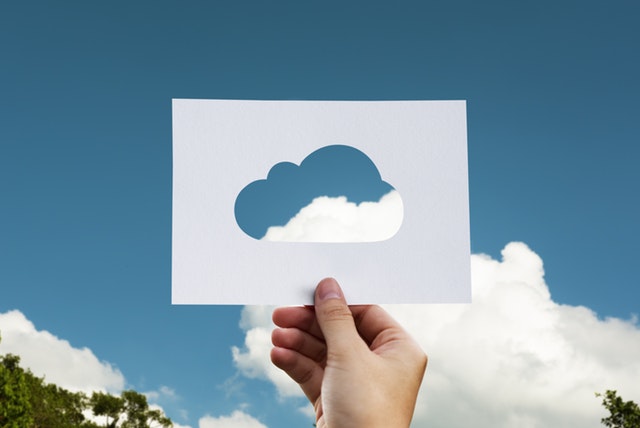 It has been almost an entire week since Justin Sun, the founder of TRON (TRX), announced a new big partnership for this cryptocurrency. His Twitter announcement did not provide a lot of information, except for the fact that the TRON partnership is with an industry giant worth tens of billions of dollars.
Finally, First time to partner with tens of billions USD valuation industry giant. Guess the name 😊#TRON #TRX $TRX

— Justin Sun (@justinsuntron) October 12, 2018
Even so, the entire crypto community started speculating about the new partner's identity. Soon after the announcement, a new rumor emerged, claiming that the identity of an unnamed corporation was uncovered. According to the rumor, TRON's new partner is none other than Baidu, one of the largest tech giants of China, which also represents this country's largest internet search provider.
Baidu is often viewed as China's version of Google, and if the rumors of a partnership with this company turn out to be true, this will be a big game-changer for TRON.
However, in days following the announcement, new reports started coming in with claims that the partnership will not revolve around blockchain technology. Instead, ODaily reported that the alleged partnership between TRON and Baidu will be focused on cloud computing. The report claims that TRON will be purchasing computing resources from Baidu.
Baidu to…
Ripple and SAP collaborate on international settlements using the blockchain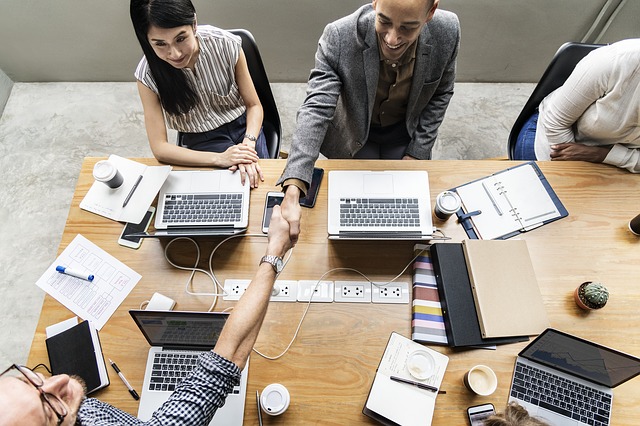 Banks like ATB Financial Bank Canda and ReiseBank AG Germany have been using Ripple blockchain since 2016 already.
Sometime in September, Enterprise Software maker SAP organized a chat on Twitter to explain to its users the workings of blockchain technology. The conversation focused on basic information on how blockchain could be used to improve business operations and processes, making several industries more efficient by optimizing transaction efficiency.
In the process of sharing information with their clients, SAP made known nuggets of revelations that users were quick to latch onto: SAP was testing and looking into integrating with Ripple's default virtual currency, XRP.
The news came from SAP's Product Marketing Consultant, Sarah Austin who doubles as an entrepreneur and content creator and has been featured in the Forbes under 30 lists. Sarah started working at SAP in 2012.
Today, it comes as no surprise that SAP is warming up and venturing into blockchain technology. As a market leader and a legend in the field of enterprise application software in the enterprise world, the German multinational company is happy to announce their collaboration with the virtual fintech company Ripple and two financial institutions in their quest to demonstrate how banks can improve their efficiency in conducting cross-border settlements by using blockchain technology.
Working in harmony, SAP and Ripple teams partnered with ATB Financial in designing and developing a proof-of-concept prototype that is based on blockchain technology. The proof-of-concept prototype was…