John McAfee's Comment On Verge (XVG) Leads To Massive Price Surge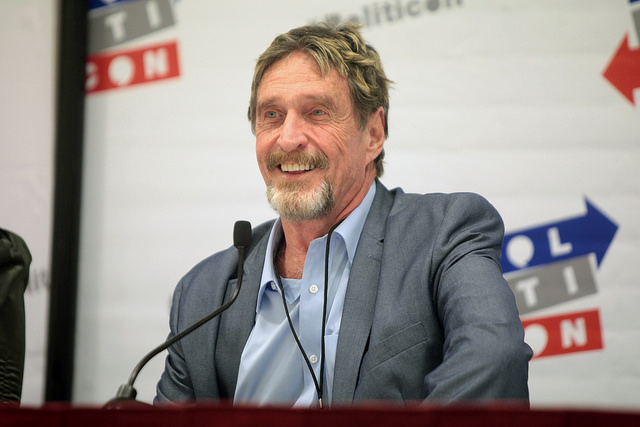 John McAfee, the founder of the McAfee antivirus gave his thoughts about various cryptocurrencies last week, including Verge (XVG), Monero and Zcash through Twitter's microblogging platform. However, his tweet about Verge seems to have been quite weighty because the price of the altcoin ended up doubling overnight.
"I am inundated by people asking me for recommendations on cryptocurrencies. If you would use your heads you would figure out that the privacy coins (anonymous transactions) will have the greatest future. Coins like Monero (XMR), Verge (XVG), or Zcash (ZEC) cannot lose," stated McAfee in a tweet.
I am inundated by people asking me for recommendations on cryptocurrencies. If you would use your heads you would figure out that the privacy coins (anonymous transactions) will have the greatest future. Coins like Monero (XMR), Verge (XVG), or Zcash (ZEC) cannot lose.

— John McAfee (@officialmcafee) December 13, 2017
The cybersecurity guru's tweet seems to have created a big impact considering the fact that the price of Verge went up by 100 percent. It also highlights the fact that McAfee has some influence in the cryptocurrency community. He has been known to be quite vocal about cryptocurrencies and is especially biased towards digital currencies that are focused on Privacy, such as Verge, Zcash, and Monero.
Zcash and Monero are top performers in the cryptocurrency game as far as market cap is concerned. The fact that he mentioned them together with Verge seems to have encouraged a positive investor outlook on Verge. The price of the digital currency went up from $0.009367 on December 13th to $0.131282 on December 20th. Verge currently has a market cap of $1,897,663,154 and is currently holding down the 20th position in the cryptocurrency ranking.
It is interesting that McAfee believes that cryptocurrencies that focus on privacy will emerge on top in the future. Such currencies have been growing more popular but then again the future is full of uncertainty. It is also a bold claim especially considering that governments from all over the world are trying to get some degree of control over cryptocurrency transactions. This is one of the reasons why some digital coins focus on privacy.
Meanwhile, the security guru also described XVG as one of the best altcoins to purchase currently. However, he also advised investors to be careful when selecting the altcoins they want to invest in because there is a lot of risks involved. As for Verge, its recent surge was quite impressive but it is also worth noting that it also tanked slightly after that. However, investors are watching keenly to see how the digital currency will behave especially now that it has been tossed into the spotlight by McAfee.
McAfee has also talked about Bitcoin in the past and even went as far as stating that the price of bitcoin will go up to $1 million. However, a lot of people believe that that forecast might be too ambitious.
We will be updating our subscribers as soon as we know more. For the latest on XVG, sign up below!
Disclaimer: This article should not be taken as, and is not intended to provide, investment advice. Please conduct your own thorough research before investing in any cryptocurrency.
Image courtesy of Gage Skidmore via Flickr
The Pros And Cons Of Cryptocurrency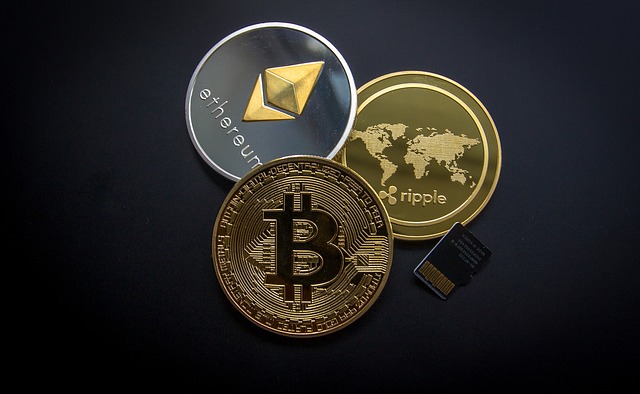 Many facets of our lives are now digitized––money is no exception. 
Have you noticed that paper money is on its way to being obsolete because so many people receive direct deposit and love the simplicity of their debit card? 
Not to mention, cash carries germs, as we've heard lots about during the pandemic. Many businesses have turned to card only options in light of this. 
But what about cryptocurrency?
You probably heard everyone raving about it a few years ago, but the excitement's calmed down quite a bit. That doesn't mean that it's not a viable option you should keep in mind. 
What's Cryptocurrency? 
Let's start with the basic definition of cryptocurrency so we're all on the same page. Cryptocurrency utilizes cryptographic methods and complex coding systems to encrypt sensitive information during data transfers. This protects your funds and personal information on a whole different level. 
These transactions are virtually impenetrable due to the combination of mathematical and technological protocols created and put in place. This aspect of cryptocurrency is what makes it safer. Also, the details of transactions are kept private. No one can see who sent what, etc., because those rigorous mathematical and technological protocols protect it.
The Pros: 
Different From Traditional Banking Transactions
One thing people hate about traditional banks is the fact that they can…
Enhancing the DigitalBits Ecosystem through the XDB Foundation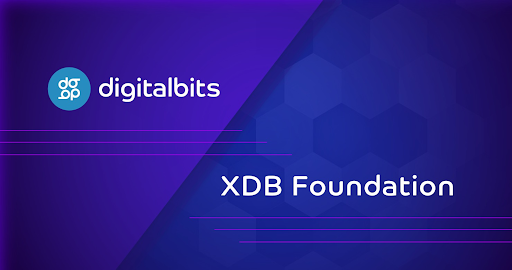 The DigitalBits ecosystem welcomed a new benefactor in the form of the XDB Foundation, a non-profit organization dedicated to providing support for DigitalBits. The main objectives of the XDB Foundation include the DigitalBits Ecosystem Support Program, supplying both financial and non-financial assistance to qualified entities and projects within the DigitalBits community, with a focus towards innovation and speeding ecosystem growth.
Michael Gord, MLG Blockchain and GDA Capital founder, has been appointed to the role of Managing Director of the XDB Foundation.  "I am excited to see the launch of the XDB Foundation and to be joining the DigitalBits ecosystem in this new capacity," says Gord. "In the coming weeks, the XDB Foundation will share additional updates regarding its key initiatives.  Over the past 2 years, we have seen DigitalBits achieve various milestones and with this next chapter I'm excited to see the XDB Foundation contribute as the new project lead supporting education, research and development, and ecosystem growth and adoption."
Michael Gord's first initiatives within blockchain started with establishing the McGill Students' Cryptocurrency Club, McGill Students' Fintech Association, Bitcoin Canada and providing leadership on the global expansion of the Blockchain Education Network.  Notably, he is also a key contributor to the Kerala Blockchain Academy, one of the largest innovation hubs for blockchain technology worldwide. 
…
As Global Tensions Grow, Bitcoin Price May Go Higher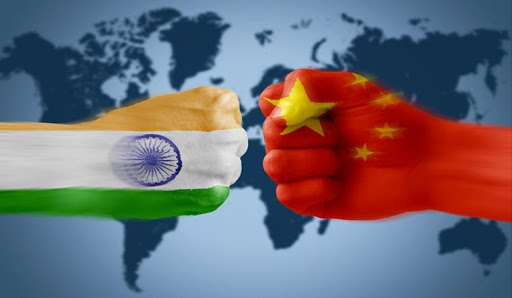 BTC Surged Again as A Safe Haven Asset During Global Tensions
India – China Border Conflict
After weeks of squabbling and brawling along their long-disputed border, hundreds of Indian and Chinese soldiers engaged in a deadly clash Monday in a river valley that's part of the region of Ladakh last week. Troops had massed on both sides of the border in recent months in the northern India region of Ladakh and the southwestern Chinese region of Aksai Chin, causing global concerns of a potential escalation between the two.
North and South Korea Clash
Last Tuesday, North Korea destroyed the liaison office it jointly operates with South Korea in the city of Kaesong, just north of the demilitarized zone that separates the two countries. 
North Korea also said it would send troops to now-shuttered joint cooperation sites on its territory, reinstall guard posts and resume military drills at front-line areas in a violation of separate 2018 deals with South Korea. Jeong said South Korea will take "immediate, swift and corresponding" steps to any North Korean provocation.
The tensions grown in Asia and the potential "second wave" of coronavirus in the United States may add more difficulties to the global economic recovery. Thus, Bitcoin, as a safe haven asset, attracts more investors to buy and hold.