Kyber Network Progress Report: How Is It Going to Impact the Crypto Market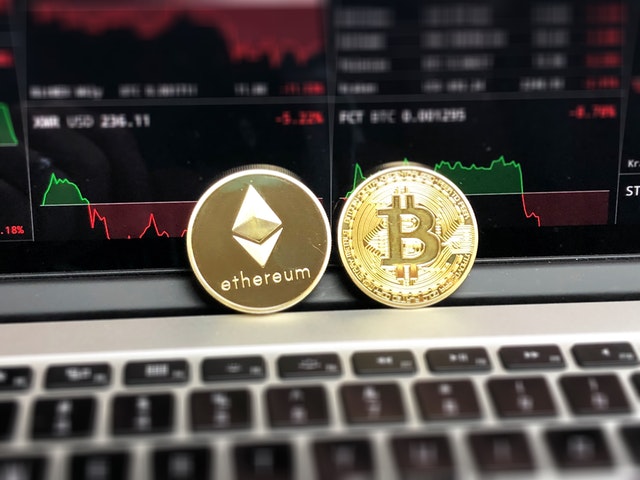 Kyber Network is one of the most popular cryptocurrency exchanges in the world that offers their own default currency KNC or Kyber Network Crystal to their users. Because of the fact that the entire cryptocurrency market influenced by some big guns like Bitcoin, Ethereum, etc. is in a severely volatile state, a large percentage of current crypto-traders all over the world are looking for some useful alternatives with stability and other features like low transaction and energy consumption. KNC, the cryptocurrency that was introduced during September of 2017 by Kyber Network exchange, certainly falls under that category. Since its inception, this digital currency has been able to maintain a steady upward trend in its market capitalization due to its various distinct features.
By the end of April 2018, Kyber Network has made considerable progress in terms of new partnerships and listing. The news of its partnership with MyEtherWallet and listing on Bithumb, one of the most reputed cryptocurrency exchanges, have been quite well-known to the investors around the world. However, these two phenomena are just the tip of the iceberg of KNC's recent development. On 29th April, Kyber Network's team published an extensive progress report of this currency. Here, some of these recent developments will be discussed to give its holders a luculent perspective of how this digital coin is going to impact the market in future.
Technical Developments of Kyber Network:
In the past few weeks, the development team of this coin has been able to make a significant number of upgrades in its various parts. They are:
Developments in Kyber Network Exchange:
The exchange is an inextricable part of KNC and essential for its sustenance as well. As a result, the development took special care in increasing its compatibility in different browsers available all around the world. This would enable a large number of new traders to opt for this currency and start trading without any technical impediment. They are also tirelessly working to ameliorate Kyber Network's support for currently listed Dai Tokens. In a nutshell, the Kyber Network team was able to complete the following tasks in the past few weeks:
Successful compatibility testing of the exchange on Samsung and Brave browsers
Successful development of browsing support while Google Translate is active
Development of support for new ledger firmware to increase security and
Considerable improvement in supporting DAI tokens
Developments in Kyber Network Reserve:
In case of Kyber Network Reserve, the principal focus of the team was on increasing the stability and efficacy of the statistics and rebalancing system. In order to fulfil this technical requirement, the following steps were executed as part of the process:
Successful development of support for using Bittrex on top of Binance for better rebalancing
Successful application of the new recursive trading strategy for the same purpose
Accurate analysis of the price update frequent statistics for optimising gas costs and improving statistics system of the reserve
Successful development of a new and ingenious algorithm to discover low liquidity token price
Providing support for the accounting department
Successful implementation of a new statistical support system to foresee volume and probable user behaviour under certain circumstances
Developments in Smart Contracts
KNC team has started a few innovative smart contract projects for successful implementation of this technology. They are in the process of designing a support system for two new reserve managers which are about to integrate with this exchange. They are also making considerable progress in token-to-token conversion for smart contracts. Alongside their existing one, they are also designing two more reserve smart contracts for better efficiency.
Other Notable Updates:
Kyber Network arranged for a token utility thought experiment last week for its holders to discuss various aspects of this cryptocurrency. As a result, various solutions have been offered regarding issues like implementation of additional token use cases, usage of KNC tokens for paying fees by the reserve managers only and many others. Also, this currency is on the verge of setting up a Vietnamese Kyber Community for its exposure. Vietnam is rapidly becoming one of the major countries in dealing cryptocurrencies and this new community formation is very likely to boost Kyber Network's price further up.
Current State of Kyber Network Crystal:
Despite being introduced just seven months ago to the investors, this cryptocurrency has been making continuous progress with new features and advantages. As of this moment i.e. 4th May 2018, KNC holds the 61st position on Coinmarketcap with an individual price of nearly $2.51 and a significant market capitalization of approximately 337 million USD. With KNC's recent listing in Bithumb and partnership with MyEtherWallet, these figures are likely to experience an upward surge shortly.
Final Thoughts:
Kyber Network was developed to offer an invulnerable decentralized exchange and currency to its users. As security is a major issue in current cryptocurrency market because of frequent hacking incidents, Kyber Network's worldwide acceptance was inevitable from the beginning. With new partnerships and developments, this acceptability and popularity are likely to follow a steeper upward trend. Therefore, it can be certainly inferred that the future outcomes of the aforementioned upgrades are going to be genuinely satiating for KNC holders and the cryptocurrency market in general.
For the latest cryptocurrency news, join our Telegram!
Disclaimer: This article should not be taken as, and is not intended to provide, investment advice. Global Coin Report and/or its affiliates, employees, writers, and subcontractors are cryptocurrency investors and from time to time may or may not have holdings in some of the coins or tokens they cover. Please conduct your own thorough research before investing in any cryptocurrency and read our full disclaimer.
Image courtesy of Pexels
XRP Surges By 8% In A Surprise Bull Run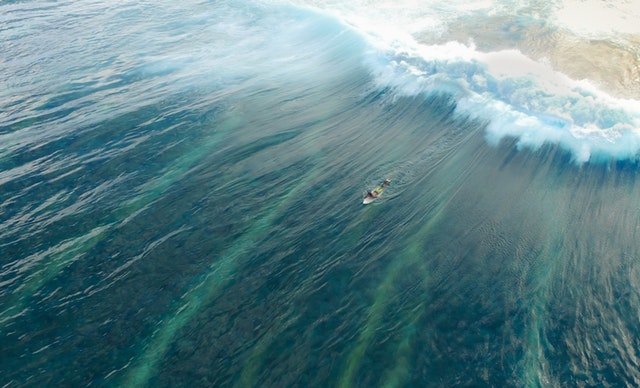 The new price surge that surrounded almost the entire crypto market brought quite a pleasant surprise for XRP holders, as Ripple grew in price by over 8% in the last 24 hours. In fact, XRP managed to achieve a price surge equal to that of Ethereum as of this morning.
While the third largest cryptocurrency is still quite behind ETH when it comes to market cap, many believe that it is only a matter of time before XRP regains its former glory. With that being said, a lot of people are still more than pleased with seeing Ripple climbing back to more stable levels, especially after a big price drop that hit the coin last week.
The new hike up allowed XRP to climb back to $0.446322. While this is still low when compared to its highest point in the last week ($0.52), the coin still seems to be well on its way to recovery. In fact, many believe that XRP has found a new bottom, one that is significantly higher than the last one. Most of this new success can be traced back to a price surge that Ripple has had recently when it even managed to briefly overthrow Ethereum as the second largest coin by market cap.
Despite its drop since then, XRP still remains one of the coins with the strongest growth in the last month. While the market is still far from stable,…
If Tether crashes, will that money pour into Bitcoin?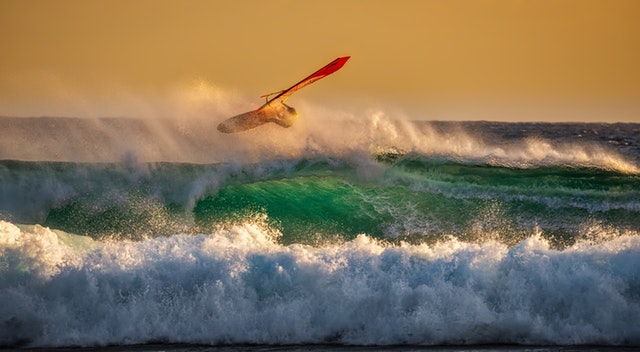 For a long time now, the so-called stablecoin, Tether (USDT) has been a topic of discussion within the crypto community.
Tether, as a stablecoin, is said to be fully backed by the USD. This allowed it to be one of only a handful of cryptos that can avoid volatility issues, due to the fact that it is backed by a stable fiat currency. However, for as long as it was around, Tether was very secretive of its bank accounts and funds in general.
While claiming to have the ability to back each of its USDT coins, many have questioned whether or not this can be true. At the time of writing (October 16, 2018), Tether has released 2,256,421,736 USDT in circulation. This means that it needs to have at least $2,256,421,736 in order to cover its circulating supply.
At this point, three questions emerge, and answering them could very well change the future of this stablecoin. The questions are as follows:
Are all USDT coins fully backed?
If yes, then where did that much money come from?
If not, what will happen when the market discovers the lie?
Tether continues to keep secrets
As mentioned, Tether has always claimed to be able to back each of its coins. However, instead of operating on transparency, the coin used different tools, mostly opaqueness, misdirection, and playing the victim whenever someone tried to unveil what is truly going…
Is Bitcoin (BTC) Better Than USD?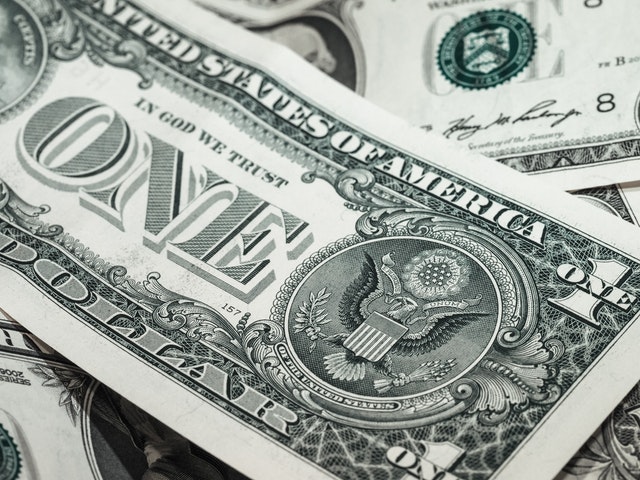 Despite all its recent progress, cryptocurrencies still do not inspire trust in a lot of people. Many view them as unsafe money, with its very nature being doubtful. However, a recent report by the Polish Academy of Sciences' Institute of Nuclear Physics shows that situation regarding cryptocurrencies may not be as bad as it seems. In fact, the report claims that Bitcoin might even be a better currency than it looks like.
Bitcoin vs traditional money
Bitcoin, as many are already aware of, is the first cryptocurrency. It was created a decade ago and was officially launched in 2009. But, even though it has been around for around 9 years at this point, it is still largely mistrusted by a lot of investors, especially when it comes to large institutions.
However, thanks to the Cracow-based Institute of Nuclear Physics' recent report, this common opinion might actually be wrong. The Institute has conducted a detailed statistical analysis of the BTC market and has published the results in a scientific journal called Chaos: An Interdisciplinary Journal of Nonlinear Science.
Surprisingly enough, the report portraits Bitcoin in a very positive light.
The report started by commenting on the credibility of traditional money. In the past, money that people have been using was backed by specific material commodities, such as gold. These commodities gave the money its value and served as a guarantee that the money actually has worth. This is…