LAPO – the First Cryptocurrency to Reach Stability Without Being Backed by Assets
The cryptocurrency market has matured to a certain degree, but it is still far from reaching a point when people find digital currencies useful for regular payments. The main purpose of crypto investors is to speculate and save value in the long-term rather than benefit from their functionalities. Even though Bitcoin was launched as an alternative currency and payment system, few people use it to buy goods and services online. Many cryptocurrencies start with a goal but eventually end up in being used for the sole purpose of generating profits based on the price surge over time.
LAPO, a blockchain-powered ecosystem that is about to be launched soon, wants to address the mentioned problems by providing a cryptocurrency that is stable over time and may be adopted for everyday business.
LAPO Coin (LAX), as the digital currency is called, will be part of the LAPO ecosystem, which is aimed to become a link between the traditional financial space and the cryptocurrency market.
LAPO Ecosystem Components
The LAPO ecosystem will revolve around the LAPO ePlatform, which will include a multi-currency wallet, payment processing functionality in multiple currencies, real-time decentralized trading, private transactions, and smart contract layer with the option to create new tokens, which will be linked to the LAPO Bank – another key element of the ecosystem.
Here are the ePlatform'selements and features with their short descriptions:
LAPO Trading Platform (LTP) – this will be a decentralized exchange where users will be able to trade LAPO tokens, LAPO coin, altcoins, and fiat currencies.
Merchant Portal – a crypto wallet designed to provide businesses with intelligence capabilities and reporting features. Merchant customers will be able to download it on a mobile device and enjoy functions like LEG, LSP, LDM, and LPP (described below).
LAPO eGateway (LEG) – user-friendly API to help third parties like online shops integrate payment requests in any digital currency;
LAPO Sale Point (LSP) – this feature will help business users accept LAX and other cryptocurrencies. The app will be compatible with any smartphone or smart device;
LAPO Direct Marketing (LDM) – this features will allow businesses to create tailored promotions that will push into the LAPO wallet holders;
LAPO Payment Protection (LPP) – the system is meant to protect clients from fraud, scams and stolen items;
LAPO Foundation – the team will have the mission to support the education of children around the world through the implementation of innovative technologies.
LAPO Stability Fund – the fund will be used to keep the coin away from pump and dump schemes and other artificial means to push the price up.
The stability fund will be the key element that will ensure the LAX has a stable price and is not misused or exploited by scammers. This, along with other features and options, will make the ePlatform safe and user-friendly, enabling business and individual customers adopt the technology for everyday operations.
How Will the Stability Fund Influence the Price?
To make LAX feasible for businesses, the fund will be used to keep the price stable by ensuring the protection against pump and dump schemes and other types of scam methods. Previously, cryptocurrencies like BitShares or Stablused different ways to keep the coin's price stable, but they involve collateralized obligations or long/short positions on an underlying asset.
Elsewhere, USDT, a token issued by Tether, maintains a stable price by pegging the coin to the US dollar. However, such a coin doesn't have other functionalities other than being a dollar-backed digital asset.
LAPO's approach will be entirely different, as it will address the volatility challenge with the implementation of Seigniorage Shares, a concept introduced by Robert Sams of Clearmatics back in 2014.
Here is how Seigniorage Shares work:
Let's say hypothetically, on day one, the total supply of LAX is 100, and each coin is worth $1.00.
The next day, each coin increased in value by 10% to $1.10.
The Stability Fund will now have to sell 0.1*100 new coins via an auction to users who hold shares, immediately destroying the shares it buys.
After the auction, the LAX coin supply will increase to 110, pushing the price down to $1.00.
On the third day, the value of each LAX drops to $0.90.
To stabilize the price, the fund now sells shares via an auction process to coin holders until the LAX supply drops to 0.99*100 via a buy/burn process.
After the auction, the LAX price will bounce back to $1.00.
With the implementation of Seigniorage Shares, the LAX price will be maintained in a narrow range so that businesses and individuals taking part in the LAPO ecosystem could enjoy stability. Otherwise, no company will be willing to risk with its goods and services by linking them with an unstable coin.
LAPO Coin is the central currency of the LAPO ePlatform, and its price will be stabilized without the need for other assets. The initial Presale has already started on May 1, and investors have the chance to buy coins at a great price until June 1. The ICO will start the 15th of June 2018.
For more information regarding the LAPO Ecosystem, check the official website and subscribe to get the whitepaper.
Disclaimer: This article should not be taken as, and is not intended to provide, investment advice. Global Coin Report and/or its affiliates, employees, writers, and subcontractors are cryptocurrency investors and from time to time may or may not have holdings in some of the coins or tokens they cover. Please conduct your own thorough research before investing in any cryptocurrency and read our full disclaimer.
Image courtesy of Pexels
Using Blockchain with Benefits to Your Business: Simple Explanations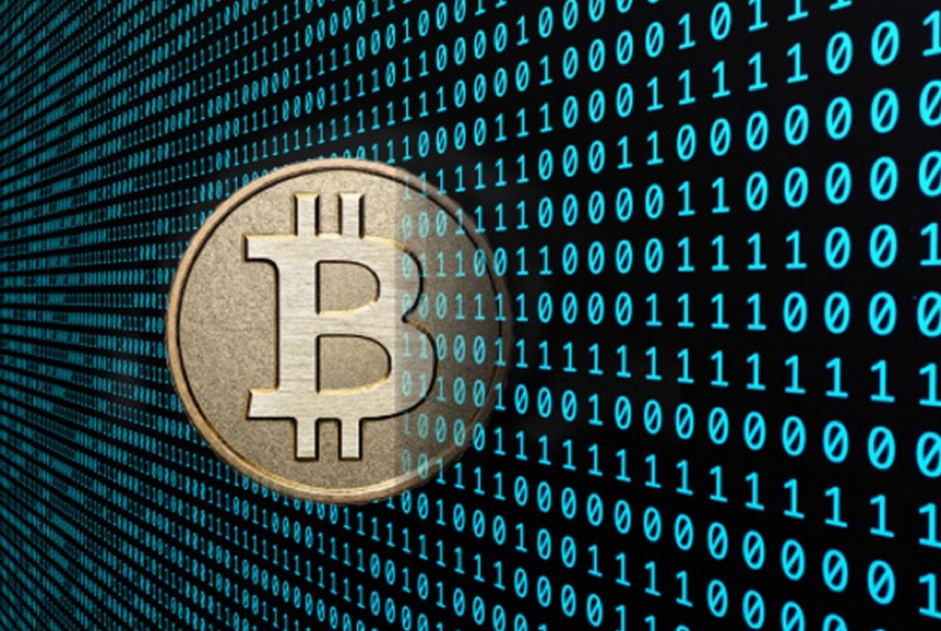 Let's talk about cryptocurrency today. Although people say either "yes" and "no" to the digital money, this technology can be used in almost any business field. So what's the reality? Can a business obtain any financial profit and benefit from using blockchain technology in its operations? Let us get all this straightened out.
Why Blockchain Is Beneficial for Business
Key advantages of blockchain technology are transparency and safety. The actions of all system participants are clear, this prevents the falsification of information and its leakage. Due to the fact that there is no single data center, the data cannot be deleted, for example, during a hacker attack. Thus, any blockchain development company can benefit a lot.
What is more, blockchain is beneficial for companies as a mean of simplifying and cutting costs for many business processes. Potentially, this technology is capable of eliminating many intermediaries during transactions or any other business operations. So it's not surprising that the technology has quickly become popular with firms working in different industries around the globe.
According to the analyst firm Transparency Market Research, the industry will reach up to $20 billion by 2024, showing an annual growth of over 59%. The next big step towards the development of the technology is to assign a legal significance at the state level for it. This will expand all the scales and limits of the technology.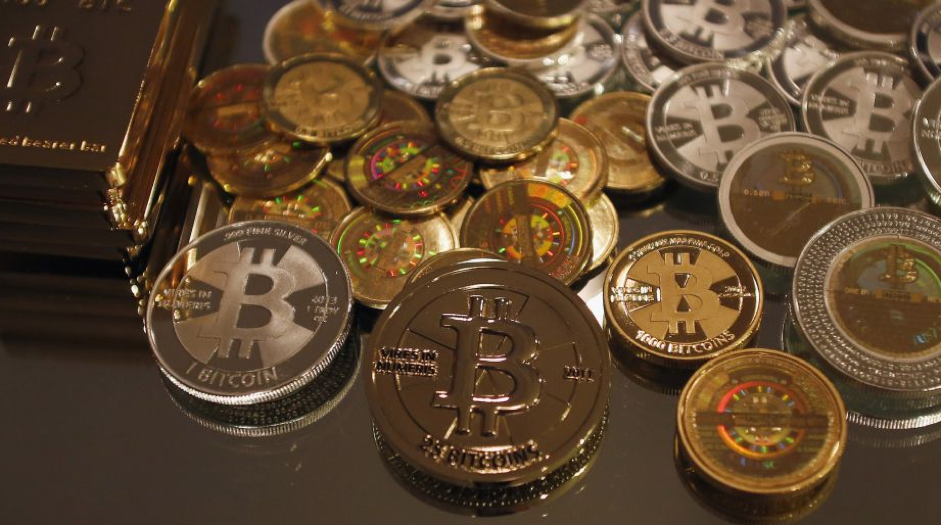 Elon Musk hits the world of cryptocurrency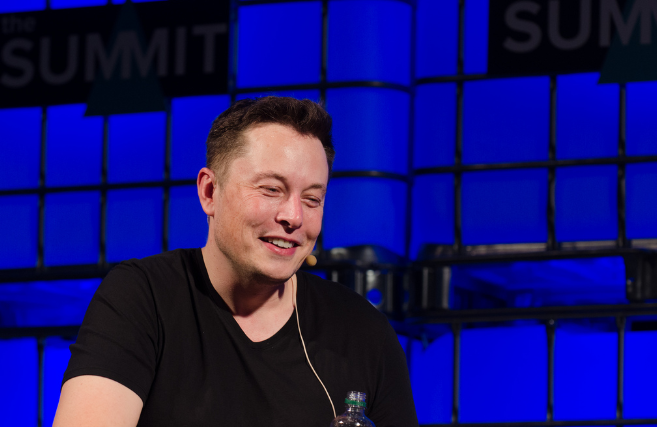 Yesterday, the world woke up to the shocking news that Elon Musk has made a conscious decision to enter into the cryptocurrency world with his startup organization, The Boring Company that now accepts Bitcoin, Bitcoin Cash, Ethereum, and Litecoin.
The Boring Company Brief History
Sometime back in mid-2016, Elon Musk revealed his intentions of taking his latest business idea underground. The young serial entrepreneur who also happens to be the CEO of SpaceX and Tesla revealed his plans in April 2016 for the Boring Company, a business venture that focuses on exploring ways to cut tunneling costs with the intention to alleviate traffic overcrowding on roadways and freeways.
The Boring company was founded in 2016 and is guided by the mission to work tirelessly to eradicate traffic jams by constructing a web of underground tunnels that are meant to facilitate a new way to move from one location to another quickly. With the construction of its first test tunnel in LA, Elon decided to trade a line of unique products that include hats and the now well-known Not-A-Flamethrower, a line of businesses to promote the project.
You can now buy the company's unfamiliar fire-related products using the four leading virtual currencies in the market, in addition to the traditional modes of payment. The Boring Company also selected Coinbase Commerce to be their payment processor for their virtual currencies transactions.
At the time of writing, the flamethrower is exchanging at…
Ripple's David Schwartz: 'The XRP ledger is decentralized'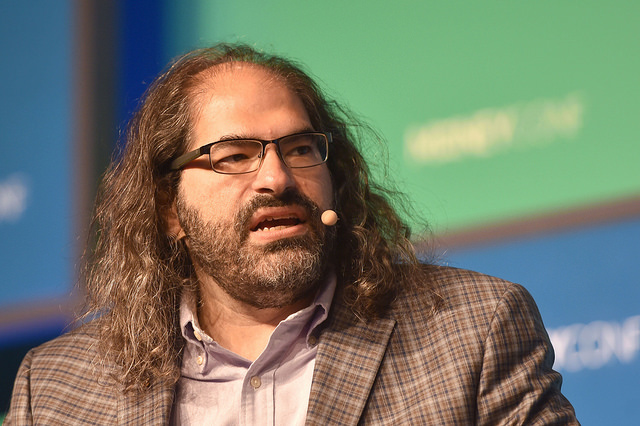 Ripple is a controversial project in the crypto verse. It's designed to make banks more efficient and profitable when it comes to settling international payments, which is opposite to the whole crypto-coin idea: to get rid of all fiat currencies and the world's financial system.
But Ripple is successful in this regard anyway. They are bringing in more partners every week, and the XRP token is about to take over Ethereum as the world's second-biggest in market capitalization.
Despite all that success, Ripple remains controversial (some observers would say unpopular) among crypto enthusiasts. Why? Because this is a coin that was pre-mined in full before it came live. Naturally, the owners of the coins are the people who did the mining, which, in this case, is none other than Ripple Labs.
Ripple owns more than half of the world's supply of XRP (their native token). They have gone out of their way to ensure everybody that they are not going to try to control the coin's supply to manipulate prices.
Ripple placed most of its tokens in an Escrow smart contract that drops a billion coins into the market every month. This ensures that supply can't possibly be short. At the same time, they've kept recruiting new partners that will use XRP to settle international payments so that demand is also relevant.
But this is the cryptosphere so; a central question is still this: if Ripple owns so much…