Reasons For A Litecoin Amazon Deal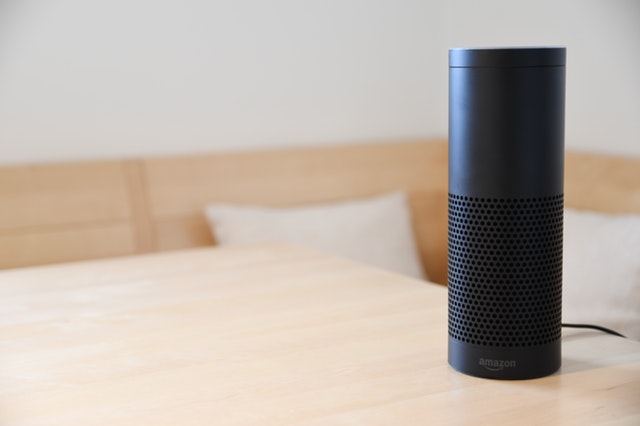 It is every crypto's dream to become accepted by a large company that would make it famous and useful. Among the large firms, Amazon pretty much acts as the top jewel. However, the online store has been delaying a venture into the crypto world for a while now and has yet to make its choice when it comes to picking a coin for adoption.
Sooner or later, even Amazon will have to make this choice and actually go crypto. The adoption of digital currencies advances almost on a daily basis now, and the store won't allow itself to be left behind. But, what is the best coin for Amazon? According to the majority of analysts, crypto enthusiasts, and even regular shoppers themselves, the choice is obviously Litecoin (LTC).
Why is Litecoin Amazon deal the best option?
Amazon has shown throughout the years that it is not scared of the new technology. In fact, in a lot of cases, it even led to the adoption of numerous new concepts. When it comes to Litecoin, it seems like this particular coin is Amazon's natural choice. Both are very innovative, and they are among the best in their respective niches.
When it comes to the crypto world, most people would think of Bitcoin when they think of cryptos. However, even though Bitcoin has become the representative of the crypto industry, it is hardly the most practical coin around. Litecoin, on the other hand, is much better for an average user. It is more stable, and since it is a fork of BTC, it took some of its best traits. However, it left behind most of BTC's weaknesses.
As far as the transactions go, Bitcoin might have been better if didn't suffer from scalability issues and large fees that came as a direct consequence of those issues.
Litecoin's coin, LTC, is quite spendable, much faster, and it can serve as an entry point for numerous users. A large number of them are Amazon shoppers already, so integrating LTC as a legitimate payment method would not harm Amazon or Litecoin in any way.
Another reason for Litecoin Amazon deal is the coin's utility traits. They make it a much better choice when it comes to being adopted by an e-commerce outfit. It is decently valuable and quite usable, almost as one of the so-called legal tenders. All the biggest exchanges around the world have accepted it a long time ago. This expands Amazon's influence and reach, and it will even allow its users to access their crypto funds via mobile at any time.
Litecoin's very design is perfect for making online payments, and those payments are even more simplified through LitePay. Through a Litecoin Amazon deal, customers would always get what they pay for, with no extra fees, large chargebacks, and alike.
Possible bad sides of Litecoin Amazon deal
While Litecoin is the best option for Amazon, we admit that it is not perfect. While its design and nature are perfect for Amazon, it still suffers from one of the largest issues, that surrounds every digital currency. We are, of course, talking about the volatility problem.
Whenever you are dealing with cryptos, there is always a fear of getting damaged by price changes. The market has crashed more times than anyone can count, with possibly the biggest crash in crypto history happening at the beginning of this year.
While the fear of volatility is real, we need to remember what is it that the Amazon shopper expects from the system. The shoppers are looking for transparent systems, that are affordable, and easy to use. Litecoin meets their requirements completely, and even with the price volatility, it still remains the top coin for Amazon.
Before the market crash, Litecoin was doing pretty well, and it had a lot of support. After the price reduction, people panicked and started to sell. As the coin got oversold, its value dropped even further. However, this is not because LTC is a bad coin. It is something that has happened to an entire market, and every other coin out there.
Litecoin Amazon deal should remain the best option, no matter what happens to the crypto market. Even with the market remaining constantly bearish, the crypto adoption continues. As soon as Amazon is ready to make a choice and stand behind a specific coin, many are convinced that Litecoin will be the one they will choose.
For the latest cryptocurrency news, join our Telegram!
Disclaimer: This article should not be taken as, and is not intended to provide, investment advice. Global Coin Report and/or its affiliates, employees, writers, and subcontractors are cryptocurrency investors and from time to time may or may not have holdings in some of the coins or tokens they cover. Please conduct your own thorough research before investing in any cryptocurrency and read our full disclaimer.
Image courtesy of Pexels
5 Reasons Why BAT is A Good Investment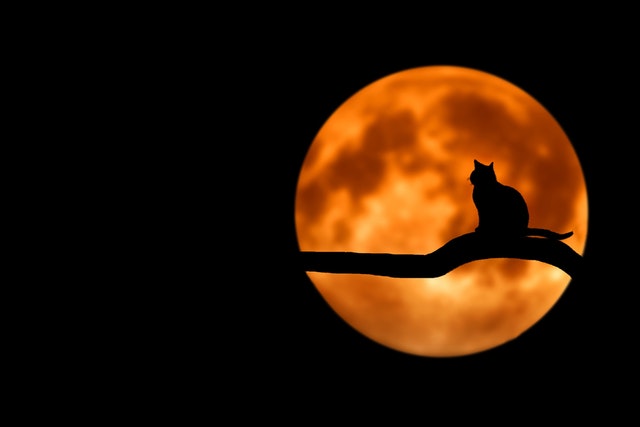 In their search for the next great investment opportunity, people often tend to run into Basic Attention Token (BAT). A lot of investors have developed a significant interest in the coin, and are wondering if things are truly as good as they seem.
With so many scams and fake coins out there, as well as bad investments that seem good at first, it is a good idea to be skeptical. However, in the case of BAT, many agree that the coin is an excellent investment that should not be missed or overlooked. So, today, we will discuss why this is, and why you should add BAT to your investment portfolio.
1. The project's goal
BAT has a goal to solve a problem that all of us are already very familiar with, and that is the issue of online ads. For a lot of people, ads are annoying, often irrelevant, and they tend to pop up in all the wrong moments. No to mention that they are intrusive, advertisers steal or buy your private data in order to process it and target you with more appropriate ads, and more.
Most people choose to deal with this by installing ad block extensions. However, what if there is a better way to go around it?
This is where BAT comes in. The project uses its technology to solve this problem by blocking ads unless users decide to interact with them by…
How and when Electroneum (ETN) mass adoption will catch fire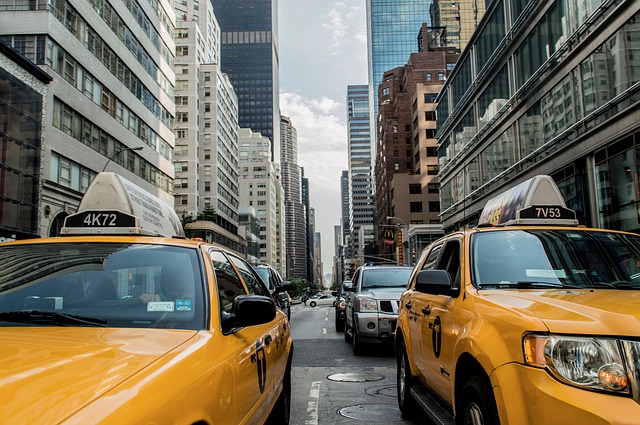 Before we talk about how Electroneum is thriving towards mass adoption, let's take on some basics. What is the meaning of "mass adoption" and what cryptocurrencies could really achieve it? The answer to these two questions will ultimately determine the destiny of the cryptoverse.
Sooner or later some tokens will become useful (and used by) a lot of people in the real world. That will create demand for those tokens and that demand will bring its value up. It will be the point at which the crypto market becomes mature, one that answers to real economic forces (such as supply and demand) instead of being a toy for speculators as it still is today.
So let's start at the beginning. Mass adoption means that, given any kind of technology, product or commodity, at least seven out of ten people know what it and what they can do with it. This definition doesn't take into account if they actually use it, only if they know about it. Think about Facebook, for instance. Not everybody you know has an active account there.
But chances are almost everybody you know understands what it is and that they could start using it anytime they wanted (if they're not using it already) at a rate higher than 70%. Maybe a more explicit example is coffee. The percentage of coffee drinkers in the US is about 83% which is enough to ensure it's mass-adopted. And everybody…
Stellar Lumens and XLM: All you need to know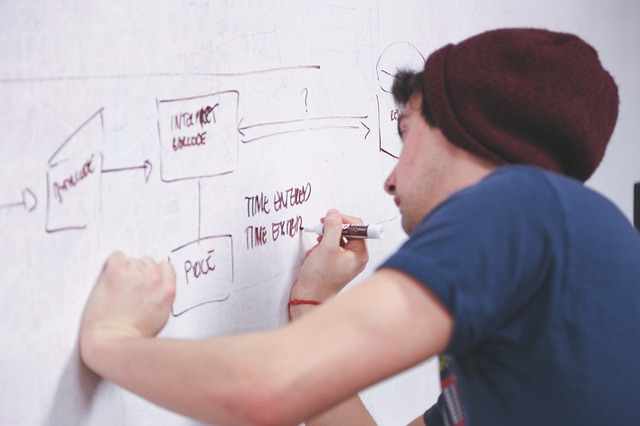 Stellar Lumens is a blockchain project that includes the XLM token. It's meant to connect banks, payments, and people. How? By making money transfers around the world quicker, safer, more efficient, available to people that are usually outside the banking system at a cost so low that it's almost free.
Millions of people are using Stellar already. It's considered to be the closest project to Ripple (hence, its main competitor). But Stellar has found more use cases than Ripple so far and a strategic alliance with IBM. Those two things will end up determining Stellar's success in the long run.
Stellar's leadership, staff, and the team have raised a few doubts in the past. This project was founded by Jed McCaleb who also founded Ripple and eDonkey. The network's governance and centralization could improve regarding transparency as well.
That being said, Stellar's adoption and development have grown exponentially in a short time. It's become one of the leaders regarding blockchain structure. And it's been in the crypto verse's spotlight for several reasons.
With all those successes, Stellar Lumens could do a better job when it comes to decentralized apps. In third-generation blockchain projects, smart contracts and dApps are crucial. This could allow competitors like Tron, Ripple or EOS to gain advantages over Stellar.
But Stellar's versatility is such that it might disrupt many different markets. As a payment tool, it can affect the virtual (and the real-world)…