The low volatility of Litecoin and Bitcoin on the spotlight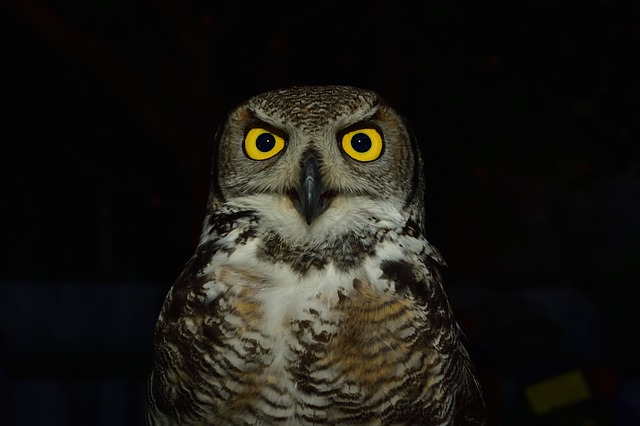 Just like many other cryptocurrencies, Bitcoin, as well as Litecoin, currently sit in vitality as much as the market is concerned. Will Bitcoin and Litecoin recover as much as many have been speculating? Apparently, it is hard to tell how the investors will react to all these recent events.
When looking at the current trend of the volatility of Litecoin and bitcoin prices in US dollars, it is quite clear to note that there is a decrease in volatility. The price of bitcoin stands at $6,574 with a slight change (24h) of +0.06%. On the other hand, Litecoin is trading at $53.94 with a difference (24h) of -1.45% at the press time. Basically, at the moment there isn't a significant downward movement between the two cryptocurrencies.
Spectators Never Fail to Give Reasons
As always many spectators will seek to give some reasons for the trends and some think that the downward move is just a manipulation by some small group so that they can outscore the stock market. Perhaps, it is a bear market, and with the volatility of the coins being technically low, it means it is cheaper, which is definitely better.
The Real Meaning
What the trends literally mean is that there is an accountable resistance with both Bitcoin and Litecoin contrary to the expectations of many who were anticipating at least some positive movement after the sharp market rise last week.
However, that doesn't mean that there won't be a breakout any time soon. There are always two options for investors to make money; short-term or long-term; hence, the opportunity is still there if one has the right mindset.
The patterns in the Bitcoin and Litecoin charts do show that we are getting out of the bear market and probably heading into the accumulation phase. Although for the next week it may still be at the bottom, expectedly after that there is every possibility of a bullish breakthrough. At that point, we'll have Litecoin retracing higher to key resistance at around $60.
At low volatility, it can be hard to predict the prices of the cryptocurrencies, but at the moment we can deny the fact that there is a chance for a surge in Litecoin and Bitcoin price in the crypto market shortly. As at any given stage in the crypto markets, time will be the real decider.
But yeah, the low volatility of Litecoin and Bitcoin is trying to make us aware of something vital. The cryptos might be just around the corner to breakout if they remain less-volatile and stable for some time now.
For the global insights every crypto trader must have, apply for Elite membership!
Disclaimer: This article should not be taken as, and is not intended to provide, investment advice. Global Coin Report and/or its affiliates, employees, writers, and subcontractors are cryptocurrency investors and from time to time may or may not have holdings in some of the coins or tokens they cover. Please conduct your own thorough research before investing in any cryptocurrency and read our full disclaimer.
Image courtesy of Ninocare/PixaBay
How Bitcoin Has Changed Online Gaming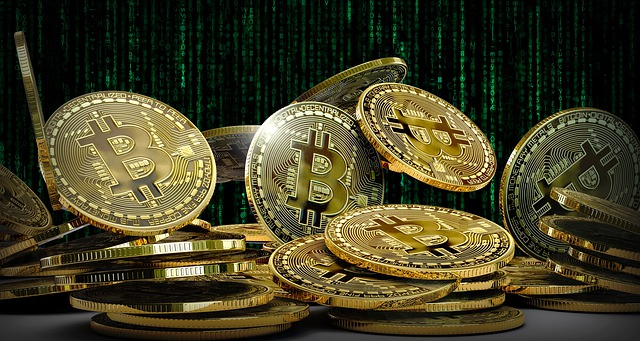 We always hear how Bitcoin is great for the financial industry, how it can remove the middleman and help you save money while you spend money. How it can provide fast transactions at any time to any place, even when you wish to send money to someone on the other side of the world.
While all of that is true, it is important to remember that Bitcoin's impact does not end there. The coin has already changed countless other industries, but one of the first ones that have accepted it with open arms — and therefore one that was changed the most — is the online gaming industry.
Bitcoin's impact on online gaming
The first thing to note here is that digital currencies have found their use in online gaming thanks to microtransactions. However, it goes far beyond simply purchasing an in-game item from another player. Bitcoin's biggest impact, without a doubt, concerns online gambling, sports betting, and similar activities.
Bitcoin brings security and anonymity
Bitcoin casino has become one of the new most popular places for an online gambler to visit, and for numerous reasons. Bitcoin brought increased security — to the financial industry, as well as online games. This is important because security is crucial for anyone who enjoys online gambling. It…
The Crucial Role of Cryptocurrencies & Blockchain in Modernising The Telco Industry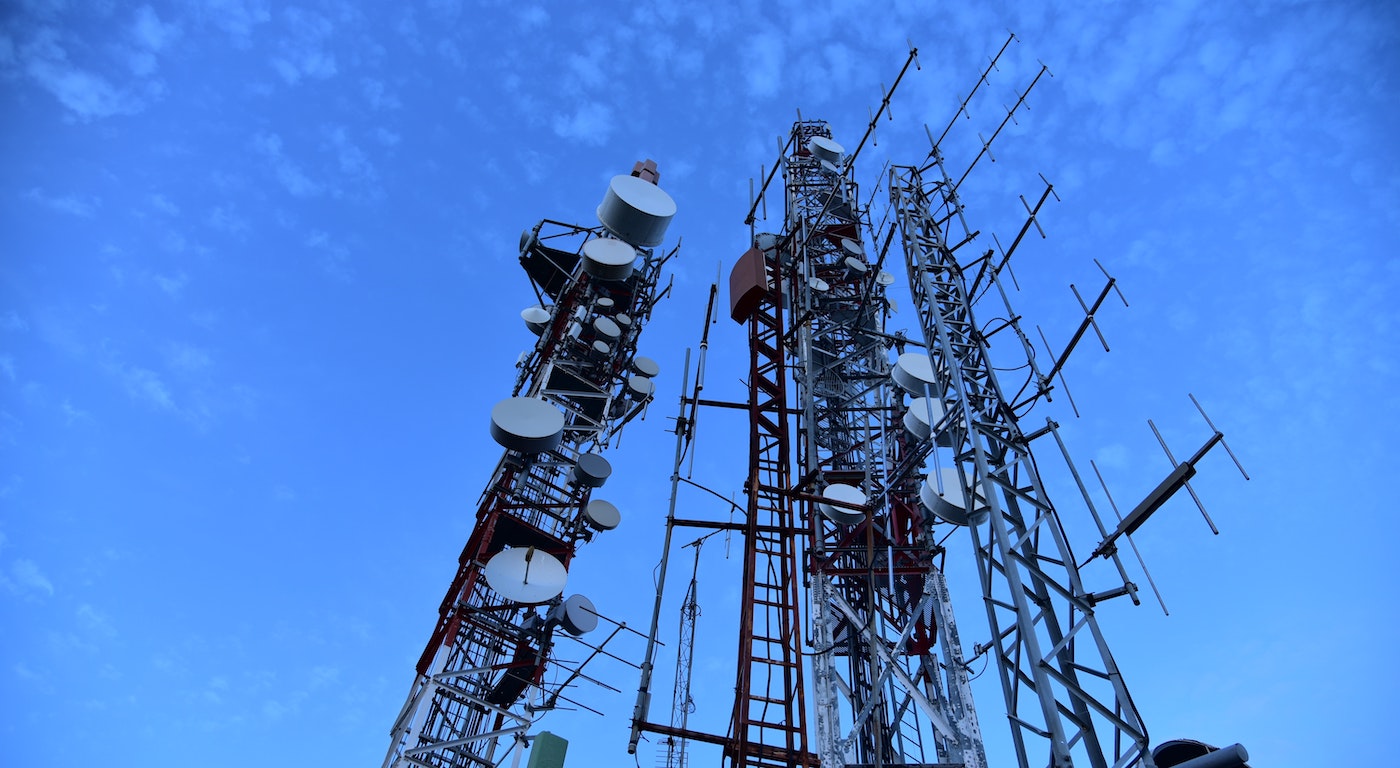 Blockchain has caused quite a stir in recent years. In fact, there's a school of thought that firmly believes the digital ledger technology will prove to be the 21st Century's biggest innovation. 
There are a great many industries braced for the disruptive force of blockchain, and the sweeping benefits it can bring to telecommunications can't be underestimated. 
A blockchain is a decentralised, distributed, public digital ledger that's fundamentally used to record transactions online. Every transaction that takes place is recorded across an extensive array of computers in a way that ensures that any individual record within the chain can't be tampered with or retroactively modified. 
Because of the virtually impregnable security associated with blockchain and the efficiency that comes with a fully decentralised ledger, there's plenty of potential for the technology within the telco industry in particular – especially given the financial flexibility that comes with cryptocurrency transactions beyond borders. 
Let's take a deeper look at the important role that both blockchain and its associated cryptocurrencies can play in modernising and securing the telco industry:
Unprecedented security
The arrival of blockchain is causing a stir at Deloitte. The professional services giant has contributed tens of thousands of words on blockchain within its 'insights' network, and there are…
Will Bakkt Push Bitcoin into the Mainstream?
Bitcoin has been in a prolonged bear market for some time and has dropped as low as $8300 in recent weeks. This is the worst time for the cryptocurrency since prior to the bitcoin boom in 2017, and it has led to speculation that the original cryptocurrency could be on the decline. However, the digital asset may be about to bounce back. This could be thanks to Bakkt, the new digital asset platform which aims to provide a secure and well-monitored place for investors to trade bitcoin. Some analysts are even suggesting that this could lead bitcoin into the mainstream.
Bitcoin has been teetering on the edge of the mainstream for some time now, with various companies accepting payments in the digital currency. The reason why it hasn't yet taken off is that it doesn't have enough practical applications to encourage the everyday person to start using it. But the market is there for alternative payments, and this is particularly apparent in the online casino industry when new sites crop up. For example, Johnny Jackpot is a smashing new casino brand that accepts a number of payment systems including Neteller, Skrill, and Paysafecard. Global customers want to be able to use options like these which were designed for the internet.
The problem with all of the aforementioned systems…