Litecoin, Tron, Nano, and Bitcoin appear as stars on Bitcoin Superstore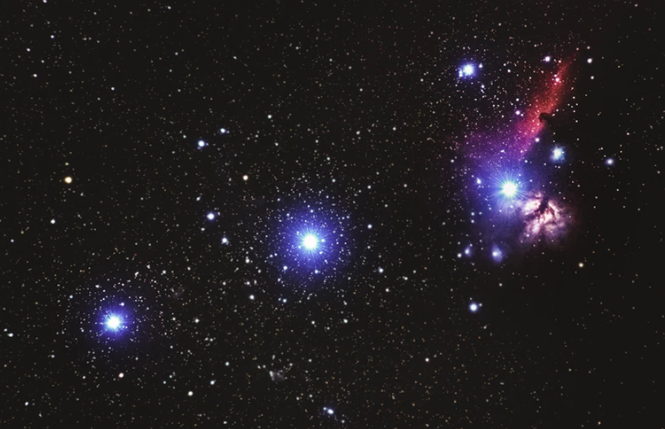 Bitcoin is a top-notch cryptocurrency and the most widely traded cryptocurrency in the crypto sphere. It occupies the No.1 position on CoinMarketCap today. And now, the crypto-king has declared its dominance once again as it becomes the coin that's used the most on Bitcoin Superstore, a platform that allows users to shop online using cryptocurrencies from 200K stores worldwide (including the likes of Starbucks and Amazon).
Shockingly, the second and third largest cryptos, Ethereum and Ripple's XRP respectively are not that popular on the platform. Bitcoin Superstore lists out Bitcoin, Nano, Tron, and Litecoin as the 'most used' digital currencies in the past ten days or so. Recently, the biggest (in fact, only prominent one at the moment) online crypto superstore said this on its Twitter page:
The "Most Used" cryptocurrency at https://t.co/HUDKGKq925 over the past 10 days was #Bitcoin.

Bitcoin made up 35% of all transactions, with the next "Most Used" being #Nano at 20%, #Tron at 17%, & #Litecoin at 8% of all transactions.#DigiByte #ETH #XRP #XMR #BCH #DASH https://t.co/aLmHMmHtX0

— Bitcoin Superstore (@BitcoinSuperst1) September 8, 2018
As noted in the tweet, Nano, which occupies No.30 in the cryptocurrency market is the second most used cryptocurrency on 200+ online stores taking about 20%; Tron at 17%; Litecoin holding 8%.
It is important to know that Bitcoin Superstore happens to be the only cryptocurrency store that allows any customer to buy from nearly any online trader with the top 10 cryptocurrencies. Bitcoin Superstore states that within the last ten days, these cryptocurrencies have been used the most.
Litecoin (LTC)
Litecoin was created as a 'fork of Bitcoin;' it is also regarded as the silver to Bitcoin. LTC was created in 2011 and was seen as a big alternative to Bitcoin. It is one of the largest altcoins in the crypto sphere. It occupies the NO.7 position in the crypto sphere and overall, its performance has been 'just okay' lately.
Tron (TRX)
Tron is one of the favorite cryptocurrencies today. Lately, Tron has partnered with lots of companies including Twitter. The cryptocurrency recently got listed on ChangeHero and unveiled its new project named: Project Atlas.
Additionally, it has received further attention as the blockchain firm launched SeedGerminator – an accelerator for the developers who wish to create tokens, Dapps (Decentralized Applications), and technology on the Tron protocol. Overall, Tron is doing quite well and occupies the No.13 position in the crypto market today.
Nano (NANO)
Nano occupies the No.35 position in the crypto market and the cryptocurrency came into limelight in December 2017 at the time when investors were looking for better cryptocurrencies with the potential to perform better than Bitcoin.
Nano also had a big rise last year but decreased alongside other altcoins in the crypto sphere. Nano's meteoritic growth just before the market dipped left its investors with nothing but deficits. Going in some flash-backs, Bitgrail owner Francesco Firano had even blamed Nano for the hack that made Nano dipped and slipped from its position to what it is now.
Overall, Nano is still doing quite well. Though, its blockchain structure had major problems such as that it may be vulnerable; but none of these problems have been found so far. In recent weeks, Nano has been performing better than many big altcoins.
Bitcoin (BTC)
As it is clearly seen, Bitcoin is the most traded coin in the world of crypto. Bitcoin was created in 2008. And one important thing is that no one knows who created Bitcoin or its whitepaper. We just know a name, Satoshi Nakamoto, and have seen an 'unconfirmed' headshot till the date.
Bitcoin had a meteoritic rise to $20,000 last year, before the big crash and now it is traded below $6500 mark. On a technical level, Bitcoin is still doing very well, and its performance tends to affect other altcoins in the crypto sphere. It also has the largest market capitalization of $108,682,214,552.
For the latest cryptocurrency news, join our Telegram!
Disclaimer: This article should not be taken as, and is not intended to provide, investment advice. Global Coin Report and/or its affiliates, employees, writers, and subcontractors are cryptocurrency investors and from time to time may or may not have holdings in some of the coins or tokens they cover. Please conduct your own thorough research before investing in any cryptocurrency and read our full disclaimer.
Photo by Alexander Andrews on Unsplash
DGB Price Prediction For 2018 and Beyond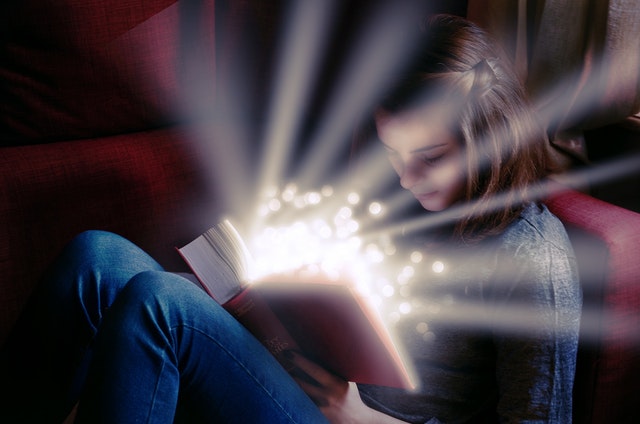 With the crypto market being constantly bearish throughout this year, a lot of investors are having second thoughts about buying additional coins. While some large cryptocurrencies like Bitcoin or Ethereum can be considered safe investments, smaller coins like Digibyte (DGB) often receive a lot of doubt. This is why the DGB price prediction is necessary so that the investors can know what to expect.
DGB Price Prediction
DGB has had its ups and downs throughout this year, and at some point, it even went up by 70%. However, the constant bear market affected it just as much as numerous other cryptos. This has brought its value down to its current $0.025378 per coin. Some optimistic predictions from earlier dates saw the coin reaching as high a price as $9.20 by the year's end. However, as we approach the date, it seems less and less likely that this DGB price prediction will come true.
The coin is generally seen as a profitable investment. As it is always the case with cryptocurrencies, they should be bought when their prices are down, so that a profit could be made when they spike up once more. Digibyte is no different, but it should be noted that investing in this coin means having patience. DGB is not among the coins that will make you rich overnight, and instead, it should be seen as a long-term investment.
Even though 2018 has been as…
Can Tron (TRX) follow in the Ripple (XRP) footsteps?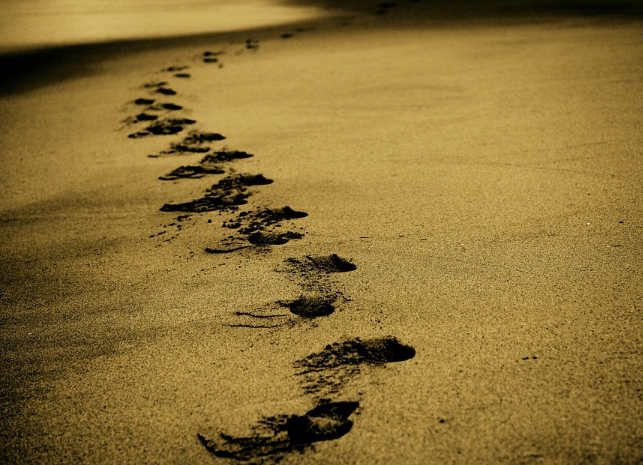 It's no secret that the cryptocurrency markets have been in an overall slump, especially when you consider all of the bearish action for bitcoin, ethereum, and altcoins, in 2018, compared to the incredible bull run of 2017.
While many people believe that this is simple consolidation, others paint the narrative that many are unsure about real-world applications for blockchain technology and whether institutional money will flow into cryptocurrencies at all.
Ripple is undoubtedly changing that narrative, recently surging over 80% thanks to its developments and partnerships with financial institutions.
It even briefly took Ethereum's spot as the number two coin by market capitalization, in a price rally that confirmed a trend reversal and stunned many investors and traders in the cryptocurrency community. The price eventually decreased as Ripple returned to the number 3 spot concerning market cap, but the price movement certainly made a statement.
There are those who have been wondering whether Tron could make a similar move eventually, considering it is a project that has decreased dramatically in market cap, and many consider the coin oversold.
The fact that Ripple made an 80% move that quickly gave hope to other altcoins, and comfort to the cryptocurrency community that may be in the red that not only was it possible to break even again, but all was not lost in the markets, and that they can begin hoping to profit, in the long term.
Why ZCash (ZEC) Is Heading to $10k
Back in mid-May, the Winklevoss Twins made the headlines for embracing ZCash (ZEC) as one of its major digital assets on their groundbreaking Gemini exchange. When the announcement was made, ZEC rallied in the market by showing a 45% increment in value. The coin made it to $357 in a matter of hours.
Further assessing the currently available digital assets on the Gemini platform, we find that the exchange currently has USD pairings for only Bitcoin (BTC), Ethereum and ZEC. There is also additional pairings of ETH/BTC, ZEC/BTC and ZEC/ETH with plans to onboard Litecoin in the coming days.
Another thing to note is that the exchange also provides custodial services for institutional investors thus giving ZEC the much-needed exposure to the firms on Wall Street. Custodial services provide a guarantee that all digital assets on the platform are stored by a licensed entity thus extinguishing any cybersecurity concerns. For an entity to be licensed in New York for custodial services, the proper due diligence and research have been done.
Another thing that makes the Gemini exchange attractive and appealing to institutional investors, is that all USD deposits are insured by the FDIC. The latter entity is the Federal Deposit Insurance Corporation that provides insurance for USD deposits in American banks. This means that once again, the funds of individual and institutional investors are safe and insured, further making…