Litecoin, Tron, Nano, and Bitcoin appear as stars on Bitcoin Superstore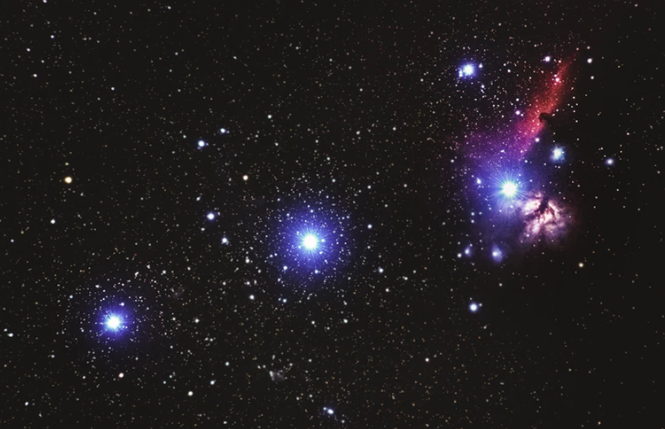 Bitcoin is a top-notch cryptocurrency and the most widely traded cryptocurrency in the crypto sphere. It occupies the No.1 position on CoinMarketCap today. And now, the crypto-king has declared its dominance once again as it becomes the coin that's used the most on Bitcoin Superstore, a platform that allows users to shop online using cryptocurrencies from 200K stores worldwide (including the likes of Starbucks and Amazon).
Shockingly, the second and third largest cryptos, Ethereum and Ripple's XRP respectively are not that popular on the platform. Bitcoin Superstore lists out Bitcoin, Nano, Tron, and Litecoin as the 'most used' digital currencies in the past ten days or so. Recently, the biggest (in fact, only prominent one at the moment) online crypto superstore said this on its Twitter page:
The "Most Used" cryptocurrency at https://t.co/HUDKGKq925 over the past 10 days was #Bitcoin.

Bitcoin made up 35% of all transactions, with the next "Most Used" being #Nano at 20%, #Tron at 17%, & #Litecoin at 8% of all transactions.#DigiByte #ETH #XRP #XMR #BCH #DASH https://t.co/aLmHMmHtX0

— Bitcoin Superstore (@BitcoinSuperst1) September 8, 2018
As noted in the tweet, Nano, which occupies No.30 in the cryptocurrency market is the second most used cryptocurrency on 200+ online stores taking about 20%; Tron at 17%; Litecoin holding 8%.
It is important to know that Bitcoin Superstore happens to be the only cryptocurrency store that allows any customer to buy from nearly any online trader with the top 10 cryptocurrencies. Bitcoin Superstore states that within the last ten days, these cryptocurrencies have been used the most.
Litecoin (LTC)
Litecoin was created as a 'fork of Bitcoin;' it is also regarded as the silver to Bitcoin. LTC was created in 2011 and was seen as a big alternative to Bitcoin. It is one of the largest altcoins in the crypto sphere. It occupies the NO.7 position in the crypto sphere and overall, its performance has been 'just okay' lately.
Tron (TRX)
Tron is one of the favorite cryptocurrencies today. Lately, Tron has partnered with lots of companies including Twitter. The cryptocurrency recently got listed on ChangeHero and unveiled its new project named: Project Atlas.
Additionally, it has received further attention as the blockchain firm launched SeedGerminator – an accelerator for the developers who wish to create tokens, Dapps (Decentralized Applications), and technology on the Tron protocol. Overall, Tron is doing quite well and occupies the No.13 position in the crypto market today.
Nano (NANO)
Nano occupies the No.35 position in the crypto market and the cryptocurrency came into limelight in December 2017 at the time when investors were looking for better cryptocurrencies with the potential to perform better than Bitcoin.
Nano also had a big rise last year but decreased alongside other altcoins in the crypto sphere. Nano's meteoritic growth just before the market dipped left its investors with nothing but deficits. Going in some flash-backs, Bitgrail owner Francesco Firano had even blamed Nano for the hack that made Nano dipped and slipped from its position to what it is now.
Overall, Nano is still doing quite well. Though, its blockchain structure had major problems such as that it may be vulnerable; but none of these problems have been found so far. In recent weeks, Nano has been performing better than many big altcoins.
Bitcoin (BTC)
As it is clearly seen, Bitcoin is the most traded coin in the world of crypto. Bitcoin was created in 2008. And one important thing is that no one knows who created Bitcoin or its whitepaper. We just know a name, Satoshi Nakamoto, and have seen an 'unconfirmed' headshot till the date.
Bitcoin had a meteoritic rise to $20,000 last year, before the big crash and now it is traded below $6500 mark. On a technical level, Bitcoin is still doing very well, and its performance tends to affect other altcoins in the crypto sphere. It also has the largest market capitalization of $108,682,214,552.
For the latest cryptocurrency news, join our Telegram!
Disclaimer: This article should not be taken as, and is not intended to provide, investment advice. Global Coin Report and/or its affiliates, employees, writers, and subcontractors are cryptocurrency investors and from time to time may or may not have holdings in some of the coins or tokens they cover. Please conduct your own thorough research before investing in any cryptocurrency and read our full disclaimer.
Photo by Alexander Andrews on Unsplash
3 Altcoins That Are Outperforming Bitcoin and Will Likely Face Consequences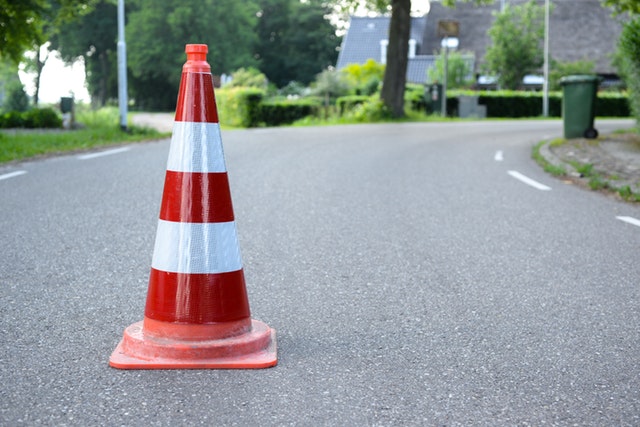 The crypto market is going through a period of massive recovery in the past few months, which has caused the investors' optimism to return. While all eyes are on Bitcoin (BTC), as usual, the largest coin seems to be struggling with a major resistance level at $8,000 at the moment. While this level was breached a few times now, every breach resulted in a correction.
At the time of writing, BTC is approaching this level yet again, with its current price being at $7,985,79, and rising further. The price managed to grow by 1.06% in the last 24 hours, and will undoubtedly hit $8,000 in a matter of hours, if not sooner.
However, while Bitcoin continues to remain volatile and struggles with waves of growth and decline, there are some altcoins that are not following its path. Of course, most of them are performing in pretty much the same manner as BTC, as they always had. But, a few coins have actually managed to outperform Bitcoin in recent months.
While optimists believe that this might lead to decoupling from Bitcoin — something that only Binance Coin (BNB) managed to pull off up to this point — it is likely that there will be consequences for these cryptos. This likely means that a price drop for these specific coins awaits somewhere in the near future, as outperforming BTC…
Why Binance May Be Crucial for Tron (Trx) to Reach $1
TRON (TRX) has been one of the most popular crypto projects in the past year. The coin has received a lot of attention from the entire crypto community, and although the impressions may differ —  the fact is that TRX is one of the most talked-about coins, even today.
However, while the project managed to achieve a lot in less than a year — launch its MainNet, start multiple massive projects, launch dozens of dApps, hundreds of smart contracts, its own DEX, new token, and more — its price remains quite low. Undoubtedly, one of the reasons for this is its massive supply. TRX circulating supply is over 66 billion coins, while the total supply is over 99 billion.
Even so, the coin is believed to be massively undervalued, with its current price sitting at $0.028129, according to TradingView. This price, together with a market cap of $1.88 billion, pushed the coin out of the list of top 10 largest cryptocurrencies, and it currently sits at 11th spot. But, many believe that this is not a permanent position for TRON. In fact, its community believes that it is only a matter of time before TRON rises through the ranks, and its price hits $1. And, the way for the coin to achieve this is believed to be through Binance.
TRON and Binance
Binance is one of the world's…
Why Tron (TRX) Price Won't Remain Low for Long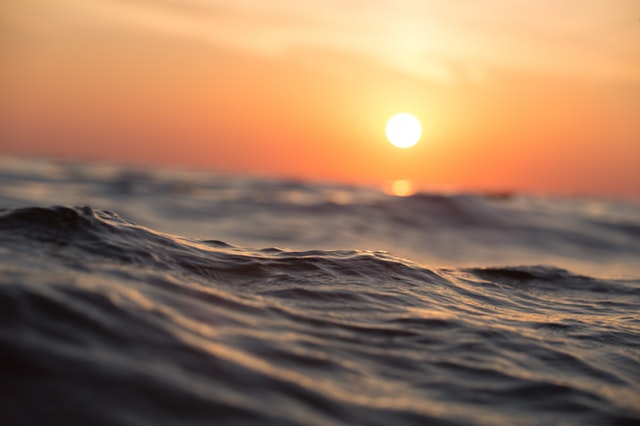 TRON (TRX) has been one of the most popular cryptocurrencies in recent years. The project has achieved a tremendous amount of success in less than a year, and while the first birthday of its MainNet is approaching, TRON certainly continues to impress to this day.
With that said, its price is still noticeably low, and many would agree that the project is heavily undervalued. The low price even allowed other projects to push it out of the top 10 list, with TRX currently being the 11th largest cryptocurrency by market cap. However, it is likely that TRON will not remain undervalued forever, and that its price might soon see a surge that its entire community has been waiting for, for a long time now.
Why TRX might see growth soon
As many undoubtedly know, TRON is a lot more than just a cryptocurrency. It has developed a massive ecosystem, which offers a development platform for coins, smart contracts, and dApps. It also acquired BitTorrent last year for its Project Atlas, which will allow torrent users to earn crypto through participation in content sharing.
For this purpose, it also launched BitTorrent (BTT) token, which saw its launch on January 28, 2019 on Binance Launchpad. This was dubbed the most successful ICO in history at the time, although several coins launched since then have broken its record.
In addition,…