McAfee 2020: The Bitcoin (BTC) Candidate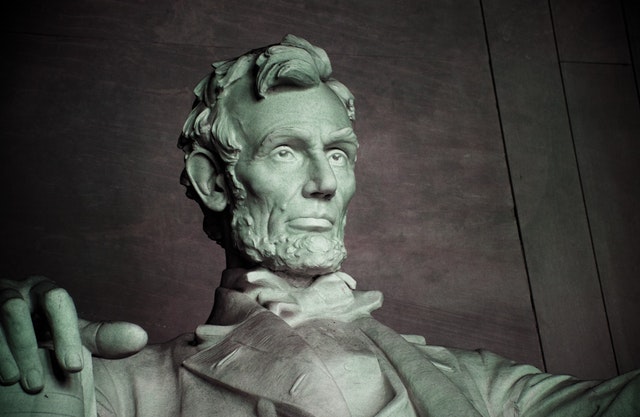 2020 is just around the corner and soon Americans will be choosing the leader of the free world (again). And while most of the red white and blue-blooded patriots of the US will waffle between the inevitable Republican and Democratic candidates, a few of us will be looking into the alternatives offered by various third parties.
Lucky for us, one of those third-party candidates have already come forward. Internet security guru and champion of the cryptoverse, John McAfee, has officially thrown his hat in the ring. Running as a Libertarian, McAfee is making headlines and lighting up the twitter feeds with a brand new political platform designed to bring awareness to blockchain technologies while securing the civil liberties of our internet personas.
And it couldn't come soon enough.
As we watch our malevolent overlords rip apart what's left of net neutrality, it has become increasingly difficult to find a voice defending the people's right to a free and open internet experience.
Between Silicon Valley collectively banning conservative opposition to their progressive agendas, and conservative politicians granting corporations ever intrusive access to your personal information, it seems we are left deciding between two sides of the same tyrannical coin. Whether liberal or conservative, the leaders of the two-party system seem to want the same thing: control of your data. A McAfee White House may flip that coin on its head.
But for investors in the altcoin space, there may be a better reason to cheer the candidacy of John McAfee; There is perhaps no better platform for enlightening the masses about the benefits of blockchain tech. And the coin(s) to benefit from an increased interest in cryptocurrency are likely already hodl'd in our digital wallets.
If you weren't already, it may behoove you to take note of the coins pumped by this eccentric candidate as we get closer to election season.
Currently, McAfee remains vocal about his predictions concerning Bitcoin (BTC), but he has also recently expressed interest in Swarm (SWM) and decentralized exchanges like EOSfinex and the Binance DEX. Going forward, these coins and exchanges may deserve a second look from each of us as McAfee expands his influence into the media circus surrounding the 2020 presidential election.
In 2016 John McAfee was on the presidential stage helping define the debate surrounding cybersecurity. This time around he will introduce Bitcoin (BTC) to a curious public ready for a new investment strategy. With Rob Loggia, his presidential campaign manager, already laying the foundation for his historic 2020 run, McAfee stands ready to attack the media with a non-stop 2-year crypto-blitz of valuable information on the importance of his favorite decentralized coins.
Despite the seriousness of his rhetoric, McAfee has made it clear that he does not expect to win the presidency. The purpose of his running for president is to bring decentralization and the benefits of cryptocurrency into the American consciousness. To McAfee (and to investors in the cryptoverse) getting your vote is less important than raising your awareness… and perhaps the price of your favorite altcoin.
For the global insights every crypto trader must have, apply for Elite membership!
Disclaimer: This article should not be taken as, and is not intended to provide, investment advice. Global Coin Report and/or its affiliates, employees, writers, and subcontractors are cryptocurrency investors and from time to time may or may not have holdings in some of the coins or tokens they cover. Please conduct your own thorough research before investing in any cryptocurrency and read our full disclaimer.
Image courtesy of Pexels
Bitcoin Volume Improves — Is A New Bull Run About To Start?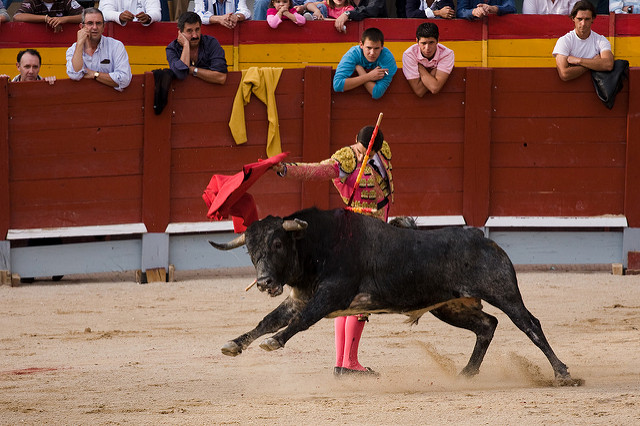 After more than half a year of price drops and losses in value, Bitcoin's price has finally demonstrated signs of stability. For weeks, Bitcoin managed to remain above the price of $6,550 per coin, which was followed by a small price surge that has allowed the coin to reach $6,600.
Not only that, but Bitcoin's volume also saw a 12% increase that has taken it from $3.2 billion to $3.6 billion according to CoinMarketCap. While this state of the market did not include all the altcoins, with some of them even experiencing losses, the situation regarding Bitcoin did look promising.
However, the new situation has changed that, as both investors and analysts woke up to the news of crypto prices going down.
Bitcoin volume predictions
Cryptocurrency analysts around the world have been predicting that the recently-balanced situation regarding Bitcoin and many altcoins will not last. While some believed that Bitcoin volume will go up, others have been claiming that it will drop once again, as it has finally happened.
At the moment, Bitcoin has managed to drop below what was recently believed to be its bottom, with a new price being at $6,297. Instead of reaching milestones such as $6,800, and then $7,000 mark as many have hoped, BTC actually dropped by around 6%.
For a while, Bitcoin has been showing signs that it is ready to grow once more. However, the trouble once again lies with the…
Ripple, Ethereum, Bitcoin, and the crypto-markets all down, why?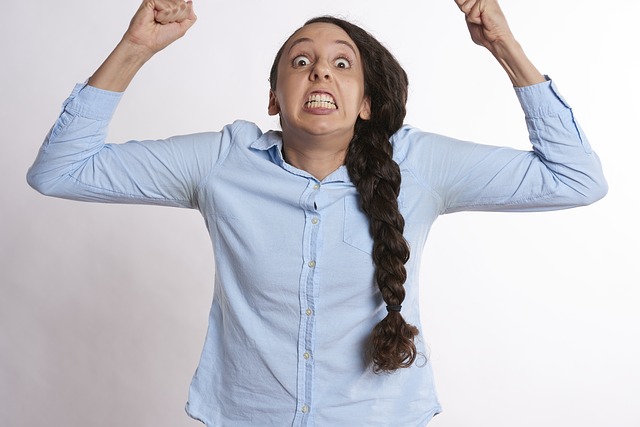 Today, the crypto-world woke up in a bloodbath, creating a lot of panic for the investors. Despite the expectations from 2018 Q4, the crypto-market is showing no sign of recovery as only one cryptocurrency in the top 50 is green at the moment.
Cryptocurrencies like Bitcoin, Ethereum, and Ripple (XRP), are all suffering in the dips and from the weight of the bears. It is important to know that as a result of today's bearish trend, the market has laid off more than 5 percent of its value (US$13 billion) in the past 24 hours.
In the past 24 hours, Bitcoin has gone down by 4.26%, and it is currently trading at $6,289. So-called BTC competitors have accumulated bigger losses: Ethereum, Ripple, Bitcoin Cash, EOS, Stellar, and Litecoin. Ethereum is down more than 11 percent, trading at $201.15; Ripple's XRP in red by more than 13 percent, trading at $0.4047.
Bitcoin Cash price has also crashed more than 11.5 percent, trading at $450.91; EOS is down by 9.91 percent, trading at $5.30; Stellar has plunged by more than 11.8 percent, trading at $0.213; and Litecoin is currently in red by 9.50 percent, trading at $52.28. In short, the whole market in a severe bloodbath, pretty much like the global market.
Are Bitcoin Whales Stabilizing the Market?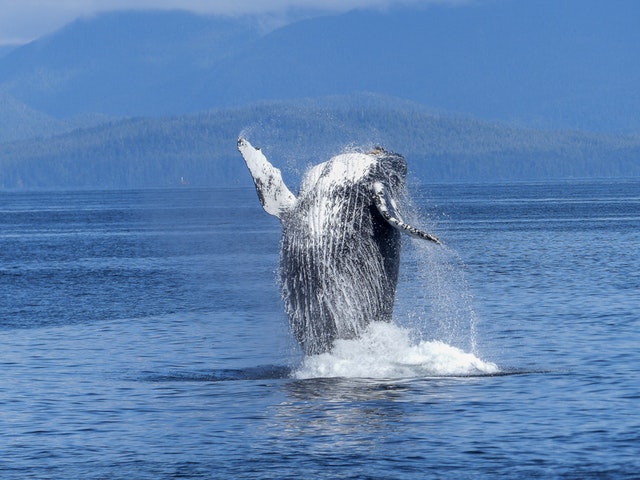 Bitcoin whales, which is a popular term for BTC's largest holders, have always been the largest influencers on Bitcoin's price. In fact, many analysts, experts, and even regular investors have been tracking what the whales are doing. Their actions were taken as an indication of what's to come, and whenever a whale was about to sell BTC, a drop in price was soon to follow.
This has earned them a reputation of the market's largest destabilizers, which did not make them especially popular in the crypto community. However, according to new data, it is more than possible that Bitcoin whales are actually working on keeping the market stable, instead of causing more chaos, as everyone was led to believe.
Bitcoin whales are keeping the market in check?
Earlier this year, in August, a new rumor appeared, claiming that a $2 billion whale was disrupting the market's already fragile stability. Reports of BTC sales as high as 50,000 coins per month have caused a 15% drop in Bitcoin's own value. Speculation regarding these sales followed, with whispers of shadowy deals dominating the discussion forums.
Bitcoin investors, large and small, felt threatened by these giant holders, with many of them believing that the entire crypto world could collapse on their smallest whim. In order to determine whether these fears were justified or not, an intensive analysis was conducted. The analysis has targeted 32 largest known whales, with attempts to find…