Is It A Good Idea To Mine Litecoin?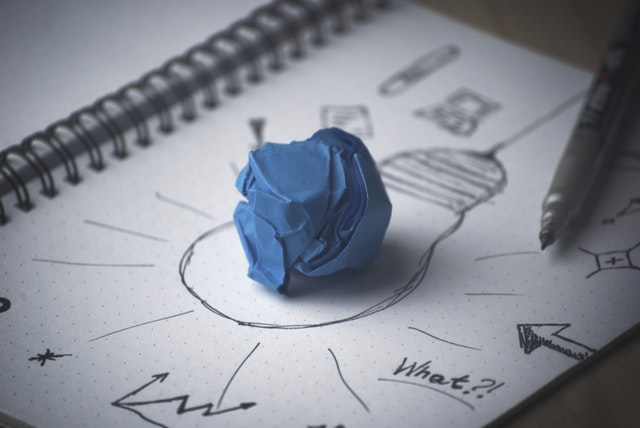 Mining cryptocurrencies under the right conditions can be a good way of making extra profit. Additionally, miners are extremely helpful to the crypto world, as they validate transactions and make the entire process possible.
However, before the mining process starts, and even before you buy the necessary mining equipment — you first need to decide which coin you wish to mine. Mining Bitcoin, for example, used to be easy back when it first appeared. However, it was not profitable. Still, those who saw the potential of this coin decided to go through with it, and have quickly made a fortune once the prices spiked up.
These days, mining Bitcoin is not only a difficult game to get into, but it is also extremely expensive. Because of this, a lot of would-be miners choose not to bother with it. Instead, they decide to mine Litecoin (LTC).
About Litecoin (LTC)
Litecoin is a cryptocurrency that is similar to Bitcoin in a lot of ways. It was created back in 2011, under Bitcoin's heavy influence. After all, there were not a lot of other cryptocurrencies back then which could have had a stronger influence on it.
So, similarly to BTC, LTC is also used for sending payments between users. It is P2P and decentralized, which means that no single entity controls the coin or its blockchain. Over the years, Litecoin has become popular and accepted by numerous exchanges that allow users to trade it for a variety of other coins, or even traditional currencies.
What does it mean to mine Litecoin?
As we have already mentioned, Litecoin does not have a central authority or a governing entity that would control the money, its supply, or the way it moves. For traditional currencies, this is done by banks and financial institutions. In the world of cryptos, this is done by the community itself.
Every mineable cryptocurrency has a group of people that are called miners. Miners are using their computers, resources, and time in order to confirm transactions made on a specific blockchain. Once the group of transactions (called a block) is validated, miners who worked on 'solving' it, receive a reward. This reward comes in form of cryptocurrencies that were previously not a part of the circulating supply.
That way, miners are influencing cryptocurrencies in two ways — by validating transactions and thus making them possible, and by bringing new coins to the circulating supply. All of this can be applied to Litecoin as well, which is why mining cryptocurrencies are one of the most important aspects of their existence.
Should you mine Litecoin?
Litecoin's current price is $58.88 per coin. While this doesn't make it the most expensive coin out there, it is still a pretty good price, which means that mining LTC can be profitable. However, this is only true under certain conditions. As mentioned earlier, mining cryptocurrencies was really easy when they first appeared, almost a decade ago.
Profit was made even if people only mined with their CPUs and GPUs, without any specialized equipment. Today, however, things are different, and this can no longer be done with such ease. Mining hardware that specializes in mining digital coins was introduced, and mining has since become a game for those who can afford it.
These days, CPU and GPU mining cannot be profitable, since the rewards cannot cover the cost. Even if you had free electricity, the profits that you would make would not be worth the effort. Specialized mining gear is expensive, and it is definitely not a safe investment either. Some mining rigs might consume too much power, and they sometimes cannot handle the network difficulty (which is rising almost constantly). Additionally, mining rigs often take a long time to be delivered after you order them, but it is also very difficult to sell them afterward.
On the other hand, in contrast to individual mining, miners can also join various mining pools. These are groups that are dedicated to mining a single coin by sharing a percentage of their own computing power and resources. After a block is solved and a reward provided, each member receives a part of that reward in accordance with the resources they provided during the process of solving the block.
Basically, what you give is what you get. Mining pools are often a good choice for beginners and miners who do not want to invest huge amounts of money into equipment. Additionally, they also have much better chances of getting to a new block than a single individual.
Final thoughts
So, what is the verdict? Should you mine Litecoin or not? Well, there is no definitive answer. The choice always comes down to what the miner wishes to do. Since everyone's situation is different, especially when it comes to mining gear quality, the price of electricity, and like — everyone has to make their own calculations.
A profit can be made by those who choose to mine Litecoin, of course, However, the question is only whether or not it can match the cost of doing so. If doing something like this interests you, doing an additional research is the smartest thing to do right now. Collect all the information, and then make the final decision.
For the global insights every crypto trader must have, apply for Elite membership!
Disclaimer: This article should not be taken as, and is not intended to provide, investment advice. Global Coin Report and/or its affiliates, employees, writers, and subcontractors are cryptocurrency investors and from time to time may or may not have holdings in some of the coins or tokens they cover. Please conduct your own thorough research before investing in any cryptocurrency and read our full disclaimer.
Image courtesy of Pexels
Top 3 Cryptos to Serve as an Alternative to Bitcoin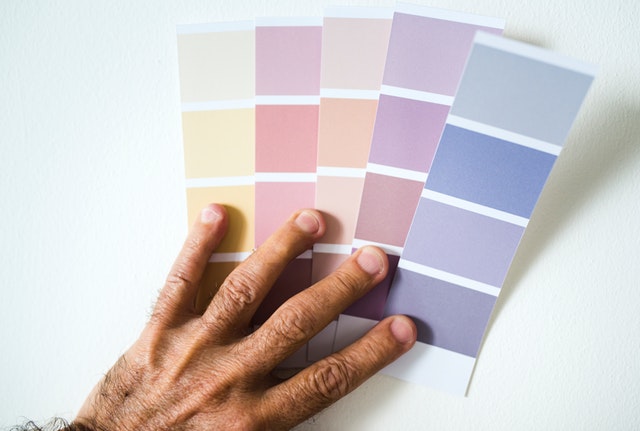 The crypto market continues to struggle on its way of reaching mass adoption, with most people focusing on Bitcoin. However, Bitcoin still has its fair share of problems, a few of which are quite challenging, with no guarantee that they will ever be fully solved.
While Bitcoin is, and has been the largest cryptocurrency from the moment it was created, there is no guarantee that it will remain at the number one spot forever. While this is mostly what skeptics tend to say, it is still a possibility that cannot be ignored. With that in mind, here are top 3 cryptos that might serve as an alternative to Bitcoin in the future, or maybe even now, considering how high its fees are, and how long its waiting periods tend to be.
1. XRP
XRP has become known as a 'remittance coin' due to its goal of providing better, faster, and cheaper international transactions. It was created by a company called Ripple Labs, and so far, it has been one of the best ways for sending money cross-border. It works in combination with Ripple's products such as xRapid, fueling it and allowing for near-instant transactions at low fees.
The company has decided to offer its products to banks around the world, and most of the financial institutions decided to accept the offer. This is their way of trying to…
Why HODLing XRP, BAT, and EOS is a Smart Idea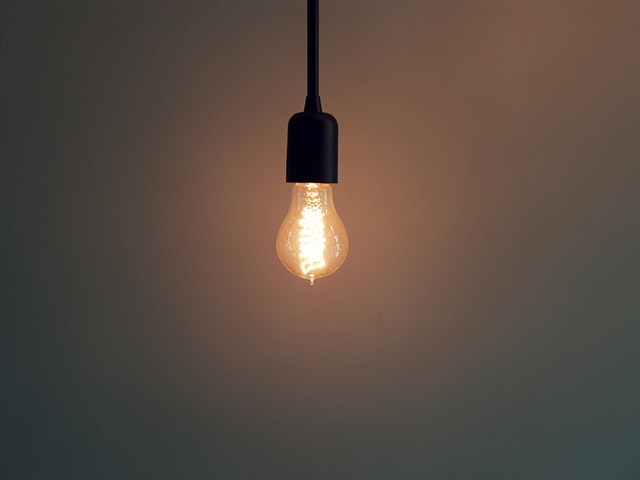 The crypto market continues to grow, even though the prices of its many coins were severely damaged during the so-called 'crypto winter' of 2018. Even so, the market has grown a lot, and it currently features over 2,100 digital currencies, all parts of their own projects, with a goal of making an impact and entering the mainstream.
Of course, it goes without saying that not a lot of these coins have real potential. Many of them came to be during the ICO craze of 2017 and early 2018 when investors were willing to buy just about any coin. As a result, new startups emerged, each offering its own cryptocurrency. Most of these coins are believed to be bad projects with no future, with only a matter of time before they are declared 'dead.'
However, there are several coins out there which are worthy of investing in, as well as HODLing on to them. Three such coins that we will focus on today are XRP, Basic Attention Token (BAT), and EOS.
XRP
Let's start with XRP. This is a coin created by a company called Ripple Labs. As a result, the coin has a strong connection to the company, which many have taken as proof that it is not a real cryptocurrency, that it is centralized, and that it will eventually fade away as a bad project.…
Why XRP is Worth Much Less than What Fans Expect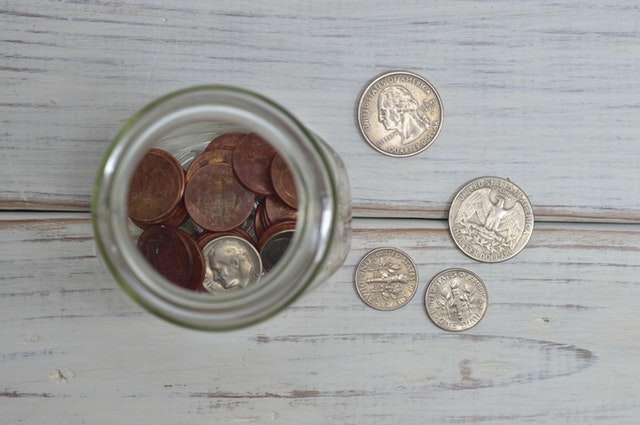 The crypto world is currently facing an uncertain situation as a result of XRP value. Many fans of the digital currency are arguing that the worth should be higher than what it now. A poll taken by Twitter this year showed that 80% of the participants want XRP to be higher than Ethereum. The participant preferred the digital currency to occupy the second largest position against what experts thought. Since XRP has not offered much to improve its reputation, the participant's reaction was surprising indeed.
From what we have seen so far, one question to ask is, why does the cryptocurrency have many supporters? The simple answer is that Ripple focuses on offering remittance services to its fans more than other digital currency. The company offers many products of which one known as xRapid a cross-border payment service impress many supporters.
Why Fans expect an increase in value
Weiss Ratings did not hide the fact that their agency is not supporting Ripple. However, they admitted that the global payment platforms which the cryptocurrency created are commendable. This commendation proves that Ripple has been impactful in that area of blockchain tech application. Also, the players in the community have seen these achievements as well. Therefore, it is not a surprise that they expect an improvement in the market cap and price of XRP
Many people have raised arguments…