Mobile payments is a big market – and it's about to get much bigger
In recent years, mobile payment has become a key method of online shopping and other forms of eCommerce. With more members of Generation Z, who grew up in a world where smartphones were not an innovation, but a reality, this segment of the financial space is expected to grow tremendously in coming years. With more smartphones in people's pockets and an increasing number of countries shifting towards cashless economies, it is no surprise that many of the leading payment technology companies in the world are constantly working to introduce new and improved payment solutions.
In 2016, the mobile payment market was valued at $601 billion¹. By 2017, it grew to nearly $720 billion², and it is expected to cross the $1 trillion milestone in 2019³. Forecasts suggest that it will continue to grow, reaching anywhere between $2.7 and $4.5 trillion by 2023. This growth will be prompted by many catalysts, which will both get more people to use mobile payments and make it easier for existing users to conduct more of their transactions with mobile devices.
Going mobile
The introduction of mobile internet and smartphones placed mobile payment at the fingertips of billions around the world. As the industry grew, more users started using mobile payments, due to its seamless, frictionless nature. Moreover, using an application for making payments gives the user more transparency and control over their finances, with readily available data accessible anywhere, enabling them to track and manage their spending habits. The phenomenon grew to gigantic proportions, with sales events, such as Black Friday and Cyber Monday bringing in billions in mobile payments each year.
But the market is far from reaching its full potential. Alongside obvious growth brought upon by more people around the world obtaining access to smart devices, there is also growing trust in mobile payment systems thanks to companies such as Square placing a strong emphasis on security and fraud prevention. As the industry continues to mature, it is likely to attract more new users.
Several recent innovations could bring new usability to mobile payments. Blockchain is becoming a global trend and several payment giants, such as Mastercard⁴, have already introduced payment systems based on the technology. Other innovations could include increased promotion of e-Wallets, such as Apple Pay, and removing global barriers using services such as Wirecard.
Meeting customers at the point of sale
But there's much more to mobile payment than online shopping. Using a smartphone instead of a credit or debit card at a point of sale is a phenomenon that is expected to grow, with contactless payment technology making the process intuitive and simple, while giving the user real-time information about their finances.
As this becomes more widespread, it is likely that payment giants will try and leverage this form of interaction with the customer. Meeting a buyer at the point of sale opens up a myriad of business opportunities, since customers could be offered promotions and rewards relevant to them, based on their locations and even payment history. Combining payment technology with location services, artificial intelligence and big data, mobile payment could potentially have an even greater impact on in-store payment than it did on eCommerce.
Investing in the mobile payment industry
With such strong growth forecasts and many opportunities still untapped in the market, it is no wonder that many investors are eager to take part in this well-established industry. To help its clients gain exposure to the mobile payment market, eToro has put together the MobilePayment CopyPortfolio – a fully allocated thematic investment portfolio focusing on the mobile payment market. Using this Portfolio, investors can passively invest in the segment in the long term, with stocks from leading companies such as Mastercard, Visa, PayPal and many others.
Add MobilePayment to Watchlist
Sources:
https://www.alliedmarketresearch.com/press-release/mobile-payment-market.html
https://www.mordorintelligence.com/industry-reports/mobile-payment-market
https://www.statista.com/statistics/226530/mobile-payment-transaction-volume-forecast/
https://newsroom.mastercard.com/press-releases/mastercard-opens-access-blockchain-api-partner-banks-merchants/
eToro is a multi-asset platform which offers both investment in stocks and cryptocurrencies, as well as trading CFD assets.
Please note that CFDs are complex instruments and come with a high risk of losing money rapidly due to leverage. 65% of retail investor accounts lose money when trading CFDs with this provider. You should consider whether you understand how CFDs work, and whether you can afford to take the high risk of losing your money.
This content is intended for information and educational purposes only and should not be considered investment advice or investment recommendation. Past performance is not an indication of future results.
Cryptocurrency Exchange Analysis: eToroX Exchange Review June 2019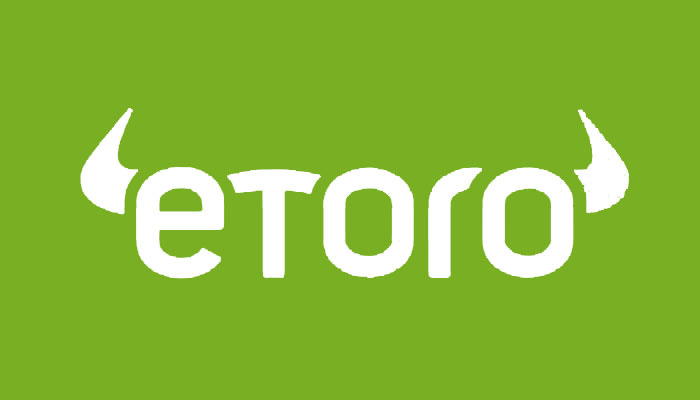 eToroX is a crypto exchange that is a subsidiary of eToro social trading platform. eToroX has been granted a distributed ledger technology (DLT) licence from the Gibraltar Financial Services Commission (GFSC). eToroX represents a bridge between the traditional investing and the new digital world.
Supported currencies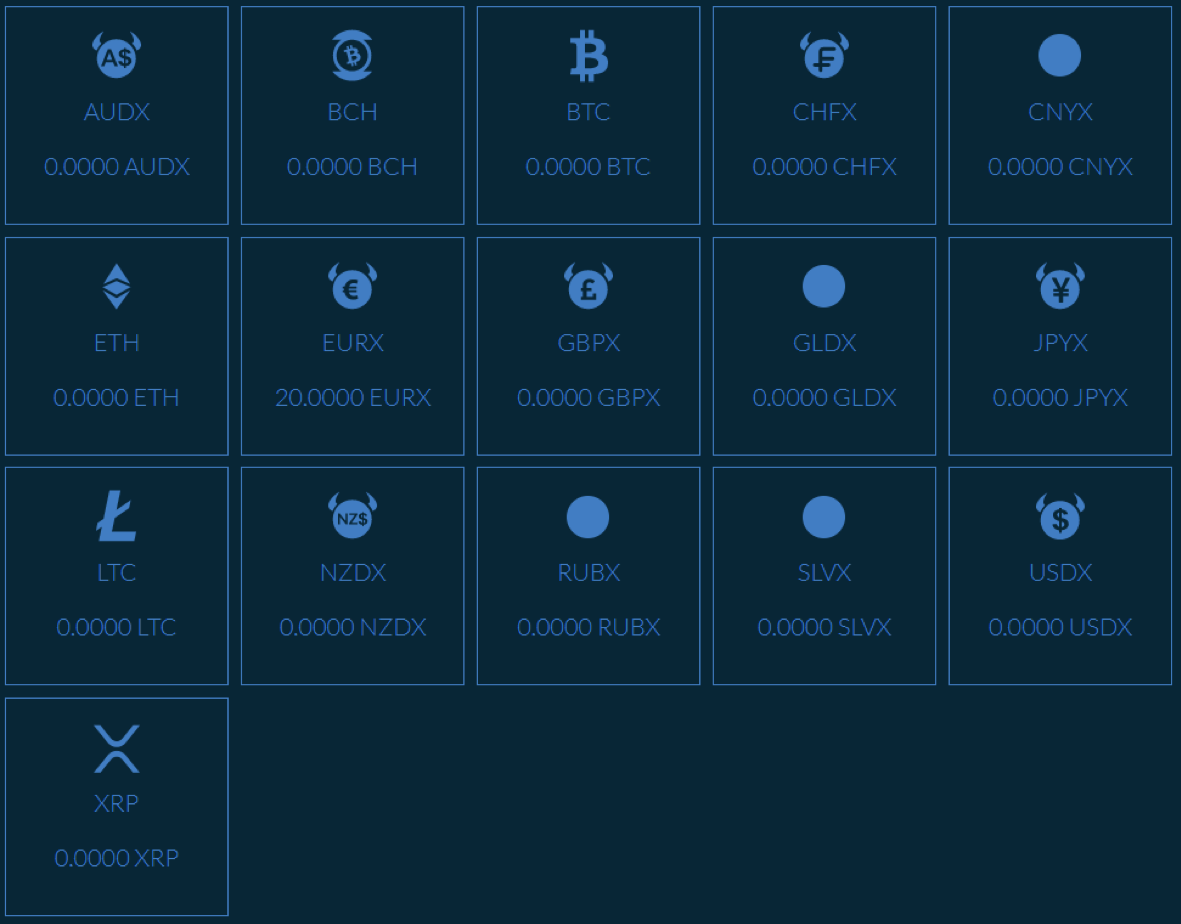 eToroX offers 17digital assets: 5 cryptocurrencies and 10 Tokenized Assets. eToroX is in the midst of creating numerous variations of tokenized and digital assets. Seems like eToroX added the most popular cryptocurrencies to the current listings on its platform. The same strategy has also been used by other exchanges, in their early stages. eToroX's current range of trading pairs and tokenized assets is surprisingly sizable, considering it was only released recently.
eToroX exchange Fees & Limits

Trading fees refer to the actual cost of carrying out a trade (buying/selling) on eToroX exchange. The fees associated with a cryptocurrency exchange play an important role for users in evaluating the cost of trading relative to other exchanges in the market. Exchange fees currently are:

Withdrawal…
eToro sponsors Moto2 team American Racing KTM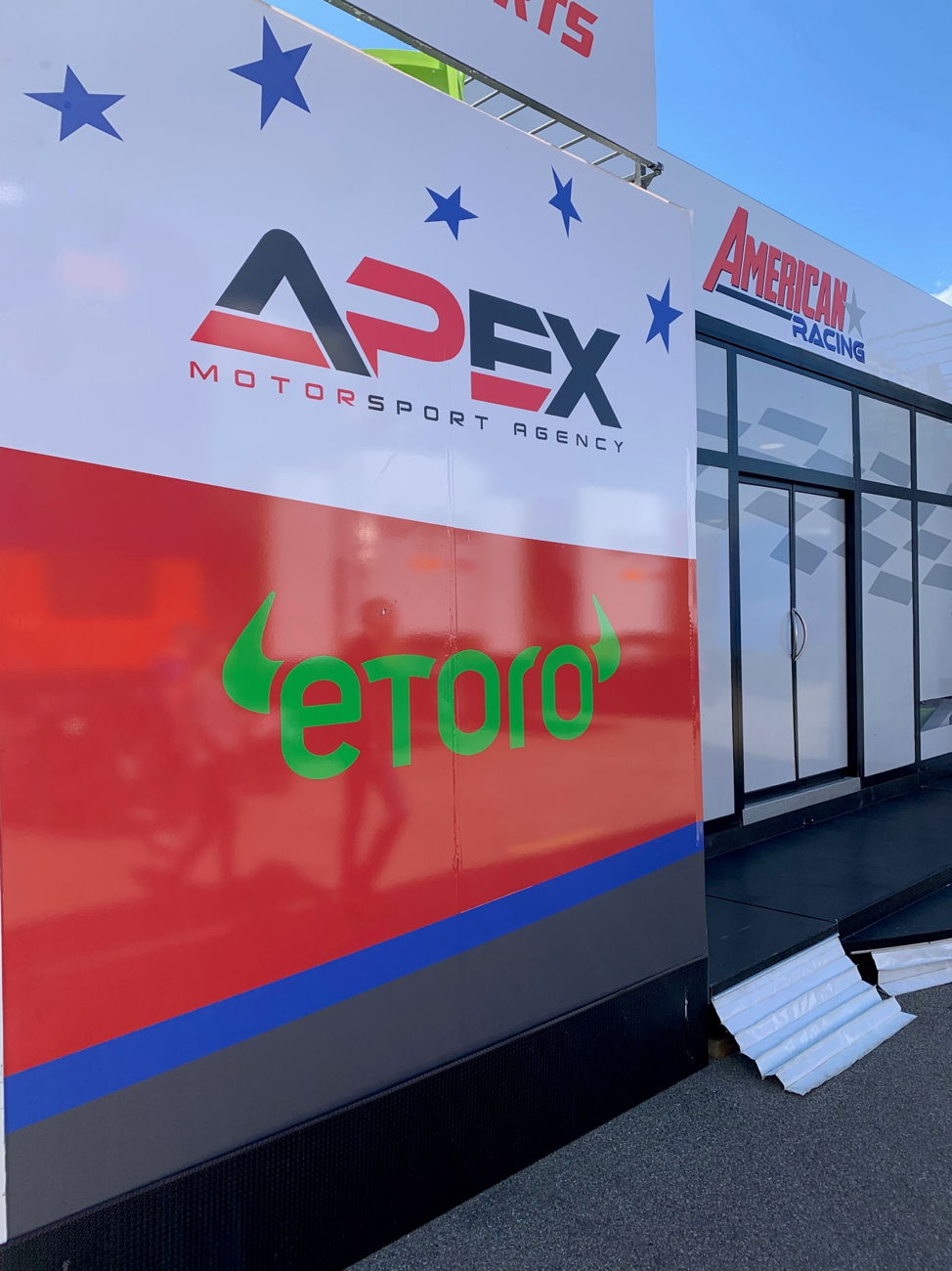 – Announcement is the latest stage in eToro's sports sponsorship programme, following landmark deal with 7 Premier League clubs in 2018/19
eToro, the global multi-asset investment platform, today announced its latest sponsorship deal, signing on as a partner with Moto2 team, American Racing KTM. eToro will become an Official Sponsor to the team and its two promising young riders, Iker Lecuona (@ikerlecuona_27) and Joe Roberts (@joerobertsracer) for the rest of the 2019 season.
Moto2 is part of the internationally renowned MotoGP World Championship, with races held in nearly 20 locations across the world each year. Races are attended by around 100,000 spectators each round, with an online fan base of up to 100 million viewers per event. As a team sponsor, eToro will gain further exposure for its brand through an extensive range of marketing opportunities, including bike and team clothing branding, hospitality and digital rights.
Yoni Assia, CEO and Co-founder of eToro, said: "Moto2 is just like us. Fast, exciting and full of young talent on the way up. It's a great opportunity to contribute to the development of this team, and particularly its two young stars, Iker and Joe. MotoGP has an incredibly passionate, devoted fan base which is part of the reason this partnership appealed to us so much. We're going to enjoy working with everyone and supporting them across the season."
Eitan Butbul, Principal Owner…
Blockchain Leaders Must Collab-orate For Humanity's Sake – And Provide Real-World Solutions For The Four Billion People In The Developing World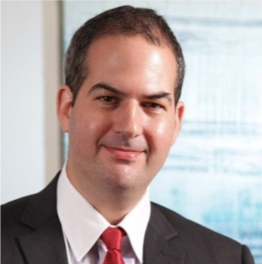 By Ziv Keinan, Legal Lead, GoodDollar
Given the developing world has a population of around four billion – and counting – there is an enormous opportunity to use blockchain technology for the betterment of humanity. We should embrace this chance to be a force for good, to fight poverty and provide financial inclusion to as many people in the world. However, to achieve meaningful success for the largest possible number of people, tech solutions must solve real-world challenges, be inexpensive for the user, and – most crucially – be deployable at speed and at scale.
This was the hard-hitting conclusion of the Global Solutions Summit, which took place at the United Nations headquarters in New York City on May 13, a day before the United Nations Science and Technology and Innovation Forum (UN STI), on the first day of New York Blockchain Week 2019. I was one of approximately 500 delegates, and welcomed GSS Chairman Alfred Watkins' straight talking.
The developing world is going to be the engine of humanity in the coming years, and many young people are ready and willing…