New Financial Projects Gain Momentum in Period of Political Uncertainty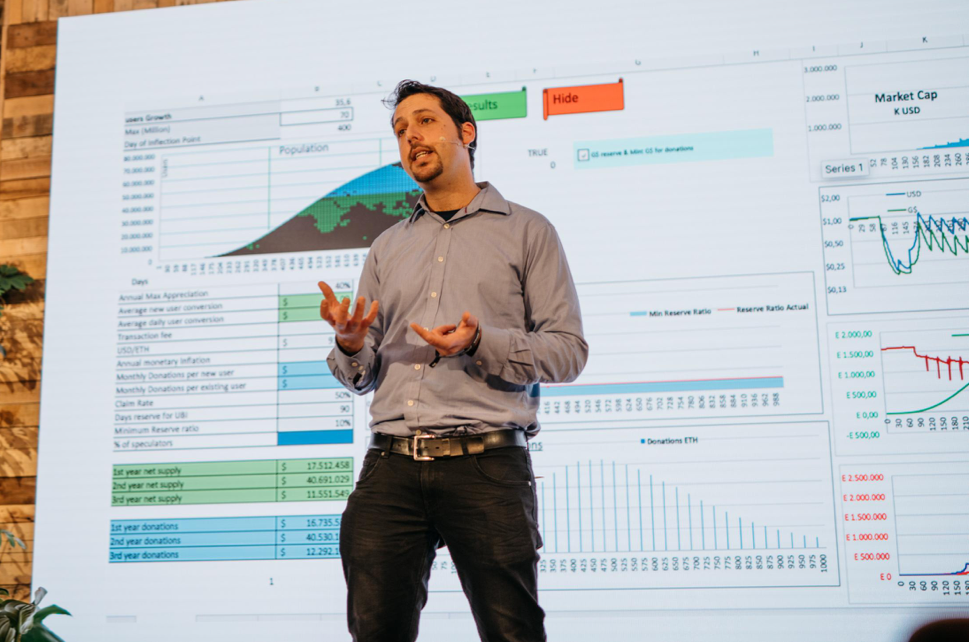 Less than a week after a new financial blueprint for Europe was proposed, by a 50-strong group led by Thomas Piketty, another pioneering economic system that aims to reduce inequality has been gaining momentum in London.
On Thursday, December 13, the GoodDollar experiment – an ecosystem that explores how decentralised cryptocurrency and blockchain technology may enable models based on universal basic income (UBI) – received widespread praise at The Next Web's Hard Fork Decentralized conference.
Following GoodDollar's official launch, by eToro CEO Yoni Assia at November's Web Summit 2018 in Lisbon, the project has quickly gathered impetus, attracting support from all over the globe.
GoodDollar Official Announcement – Yoni Assia, Web Summit Lisbon, Nov 07 2018
At a time when many leading economists fear a global financial crisis is looming, both Picketty's bold blueprint for a fairer Europe – which includes significant levies on multinationals, millionaires and carbon emissions to amass funds to improve poverty, climate change, and other challenges – and GoodDollar are innovative alternatives to traditional financial systems.
GoodDollar's worldwide interest has accelerated since its introduction, at an event in Berlin in mid-November, of an OpenUBI community, formed to encourage collaboration and discussion around UBI and its technological implementation.
At the Hard Fork Decentralized summit, held at Mindspace, in trendy Shoreditch, in the northeast of the capital, and sponsored by eToro – the social trading platform that has invested $1 million in GoodDollar – the project gained more plaudits.
Ira Ryk-Lakhman, a lawyer with Tadmor – Levy & Co. who is completing a Ph.D. at University College London, has joined GoodDollar because she believes "it is the future"– especially for the humanitarian causes that are close to her heart.
She spoke with passion to around 100 attendees at Mindspace. "According to UN data, upwards of 30 percent of funds allocated to humanitarian aid is lost because of corruption," Ryk-Lakhman said. "This is mind-blowing. Further, over 80 percent of the funds that are allocated for charities do not make it to the final beneficiaries."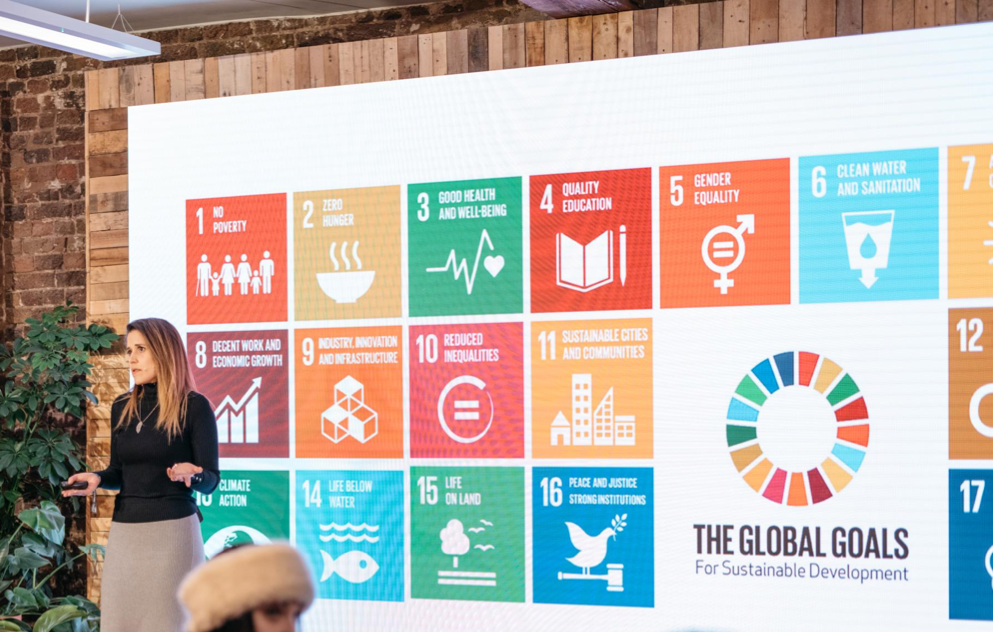 "The solution is staring us in the face. We need to find something that is not susceptible to corruption or bureaucracy. Technology that does not go through the state but reaches the citizens directly. We already know what the future is: blockchain-based solutions, like GoodDollar, are the way forward. This is because blockchain technology is a public record, it is transparent, and it is immutable. As such, it is not susceptible to corruption and bureaucracy." 
GoodDollar Interview Series – TheNextWeb 2018 – Ira Ryk-Lakhman, Dec 13, 2018
Ryk-Lakhman said that as GoodDollar, a not-for-profit organisation, is focused on improving wealth inequality it is likely to generate great levels of interest and adoption, crucially.
"Hype alone does not suffice to sustain cryptocurrency or blockchain," she continued. "You have got to have an application: a practical way that we can utilise this technology in real life. What other way is better to get your coin recognised by the wider public than if you show the positive sides of blockchain, and highlight that it is not necessarily affiliated with speculation but rather with innovation, sustainability and charity?
"Using this technology for social impact will drive adoption, which is key to this industry. Blockchain technology allows us to tackle humanitarian crises and to achieve social impact. In 2019 I believe we will see much more application of blockchain technology to that end."
Later, Yoni Assia – who has been thinking and writing about UBI for over a decade– took part in a panel discussion alongside Ryk-Lakhman, and Dr. Omri Ross, an assistant professor in the Computer Science at the University of Copenhagen. The latter co-wrote the GoodDollar position paper, published in conjunction with the Web Summit launch, with Assia, and is positive about its chances of success.
"I've been an academic of blockchain for several years, and when Yoni explained GoodDollar to me I could see it was a good idea," Ross told the audience at Mindspace. "I have been around a few UBI projects and this one is quite advanced [in terms of technical research]. This is a call to the community to help."
Assia revealed that already "around 30 different partners" have joined the OpenUBI community. "We were super-excited to see that we are not the only ones thinking about this," he said. "There are super-intelligent people around the world that are looking at the same problems and trying to find various solutions.
"We have opened a group [http://t.me/OpenUBI] and, because GoodDollar is a not-for-profit organisation and there is no competition, we are trying to collaborate. We are now collaborating with around OpenUBI with about 30 different partners."
Finally, Assia stressed the importance of GoodDollar not being centrally controlled. "We want to build something that will change the world and be as decentralised as bitcoin," he said. "If it is decentralised then it is potentially unstoppable.
Giving people free money is very powerful. If this works, and we are able to create a system that actually transforms network effect into value, I believe all the rest will fall into place. I think it is a case of if you build the main thing, then everything around it will be built, eventually."
He added: "We are inviting people to participate – whether it is early adopters, academics, builders, and those who want to help us establish GoodDollar through philanthropy."
Join GoodDollar. The project needs builders, scientists, and experts in identity, privacy, and financial governance, as well as philanthropists and ambassadors. Email GoodDollar at hello@gooddollar.org, contact us via our social media channels (Twitter and Telegram) or join the OpenUBI movement.
Case for Universal Basic Income Gains Strength As Recession Fears Deepen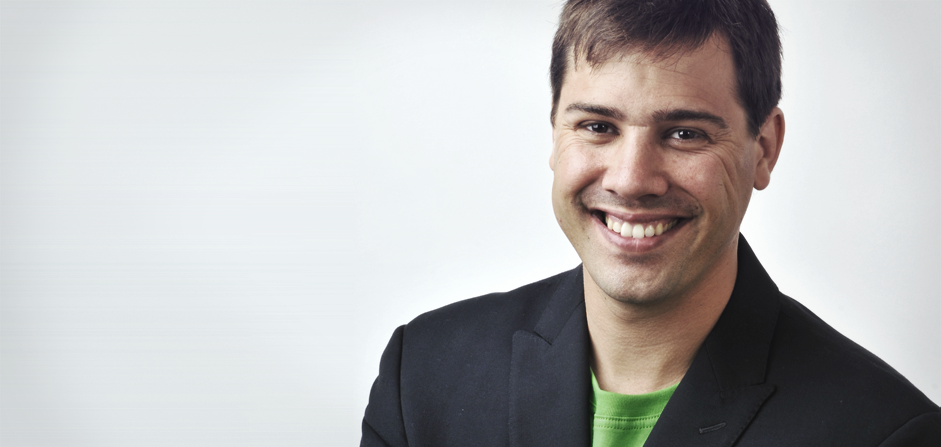 Britain's protracted and problematic Brexit from the European Union, coupled with China's falling exports and America's record trade deficit, has deepened fears of a recession at the start of 2019.
Those looking beyond the doom and gloom believe the case for universal basic income (UBI) is getting stronger by the day – and now technological advancements are making it a viable option, moving it from theory to reality.
UBI is a revolutionary economic concept whereby every individual is granted a fixed, minimum wage to cover basic needs. With the threat of a global financial crisis, projects that explore distribution mechanisms to assist the poorest in society are gaining interest and support.
For instance, GoodDollar, a research hub that is experimenting how decentralized cryptocurrencies and blockchain technology may enable models based on UBI with the central aim of reducing global wealth inequality, is generating interest from all over the world. 
In mid-January, French crypto-finance website VideoBourse spoke at length with Yoni Assia, eToro Co-Founder, and Chief Executive, who launched GoodDollar at Web Summit in Lisbon in November 2018.
"GoodDollar is a non-profit project eToro is supporting," said Mr. Assia in the VideoBourse interview, acknowledging that his multi-asset investment platform has committed an initial…
From successful entrepreneur to successful CopyPortfolio investor: Meet Chris Hyland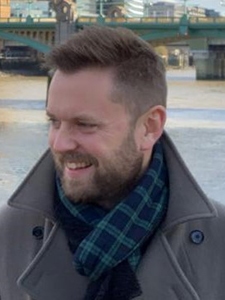 Chris (@ChrisHyland) from the UK is a successful entrepreneur who founded one marketing agency that went global and is now the head of another company he founded, The Happiness Index.  He is an active investor on eToro and a fan of the platform's CopyPortfolio investment strategies. We asked him to answer a few questions about himself and his trading habits:
65% of retail investor accounts lose money when trading CFDs with this provider. You should consider whether you can afford to take the high risk of losing your money.
Past performance is not an indication of future results. This is not investment advice.
Tell us a little bit about yourself?
I grew up in the UK in Sussex. I am an entrepreneur – at the age of 26, I started a digital marketing agency called 4Ps Marketing with a friend/ business partner. The agency eventually went global and was sold to a larger company, NetBooster.
How did you end up building The Happiness Index?
Through experience at 4Ps Marketing, and having to deal with a lot of people, you kind of learn how important it is for people to be happy and motivated in their jobs. This is what our new business, The Happiness Index, focuses on. The mission is to change the world and redefine work/life…
5 copy trends: The cringe, the funny and the awesome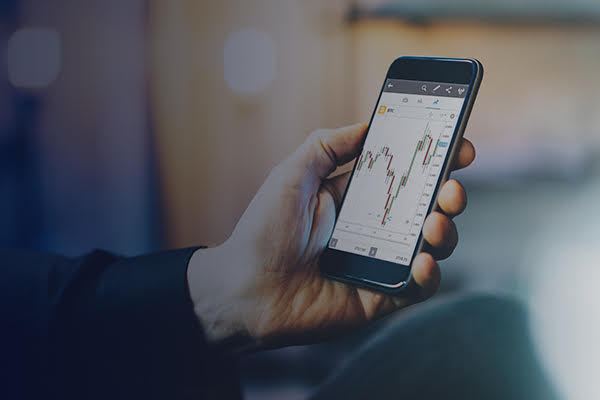 Copying other people's mistakes can lead to ground-breaking innovations and even aid the human ability to adapt research shows. Even animals and birds acquire some of their vital life skills and knowledge through low-cost copying. That's because the individuals we tend to copy are typically top performers in their field, so we automatically skip the time-consuming trial and error stage.
Copying is such a huge part of today's society that we had to draw a list of the top 5 hottest copy trends that shaped 2018 and we expect to see in 2019.
1: China has created perfect copies of Europe's prettiest capitals
China's love for Europe has given rise to a bizarre copy trend known as "duplicature", which aims to create flawless copies of foreign cities with impressive architectural heritage. Thanks to this, the Chinese have their own Paris, Venice, Barcelona and other European gems. In fact, the Chinese Paris has recently celebrated its 10th anniversary. While, at first, these "fake cities" have struggled to attract residents, they're full of the hustle and bustle of the city life today.
2. Food-inspired baby names
Choosing a name for a new baby is tough, so it's not surprising that in 2018 parents have turned to favourite foods as the main source of namespiration. Topping this year's most…