October Is The Month For Bitcoin BTC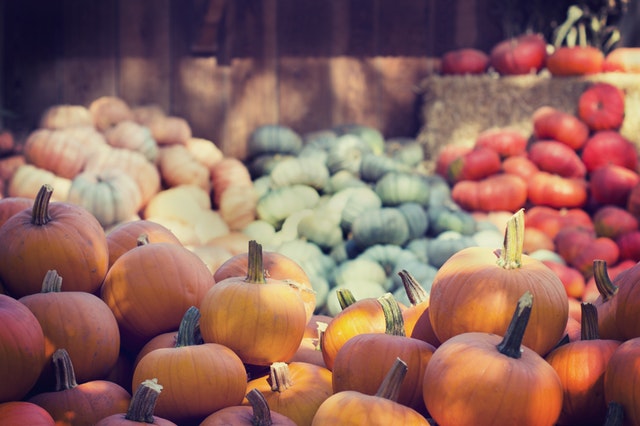 Happy new month to you and all our readers! The last one month has been a tumultuous one for any crypto enthusiast, trader or hodler of any digital asset. Most of the days were filled with declining values and panic due to the news. Bitcoin BTC being the King of Crypto and being volatile during the last month, all alt-coins also suffered due to its relative instability.
A Recap Of September FUD and ETF Anxieties
First, there was the Goldman Sachs news of September the 5th that they were ditching plans to open a Bitcoin and Crypto trading desk. The news went to state that the firm was focusing on custody services that will bring the much-needed funds to the industry. In a sense, the news had stated that Goldman Sachs would not pursue digital assets as forms of investments. However, this news turned out to be fake, but the damage had been done.
Secondly, there was an air of anxiety for the SEC was scheduled to rule on the Bitcoin ETF application by CBOE, VanEck, and SolidX, by the 30th of September. However, the authority announced on the 20th of September, that it needed more time to make a decision. They also requested for the input of the public with regards to the rule change in the ETF. This, in turn, pushed the SEC decision to late December.
Thirdly, there was a bunch of Bitcoin futures contracts by the CME expiring on the 28th of September. Therefore, due to the historical past performance of Bitcoin BTC when futures contracts are about to expire, many traders had held back making any major moves for there was uncertainty. Many of the savvy traders headed to BitMex to attempt to short Bitcoin BTC and other digital assets, but Bitcoin proved to have a good support level above $6,500.
What October Holds For Bitcoin BTC
The first good thing about October, other than it being the month of good sports around the world, is that there is no pending major decision from the SEC. A Bitcoin ETF will not hover over the minds of traders as they attempt to make gains in the markets for the next few weeks.
Secondly, October comes before November and when the Bakkt firm is scheduled to launch. This then leaves the crypto space wide open for natural gains without fears of any bad news. Bakkt aims at bringing Bitcoin and crypto investing to the mainstream using existing regulation, rather than trying to change the rules like the pending Bitcoin ETF.
The firm also plans on providing custody services for the institutional investors who want to buy in bulk. Therefore, the challenge of storing large volumes of cryptocurrencies is left to Bakkt which is regulated and has all the necessary licenses.
Given the fact that the US stock market is worth an estimated $30 Trillion, Bakkt will make it possible for cryptocurrencies to bite off a small chunk of this value as investors look for alternative, untapped sources of attaining considerable gains. Bakkt recently tweeted their first investment product as follows:
Our first contracts will be physically delivered Bitcoin futures contracts versus fiat currencies, including USD, GBP and EUR. For example, buying one USD/BTC futures contract will result in daily delivery of one Bitcoin into the customer's account.
In conclusion, and not hating on the month of September, October brings in a breath of fresh air in the crypto markets for there is no reason to be nervous in the markets. But as is always suggested, it is good to set stop losses and keep up to date with news from Global Coin Report.
Check out the Global Coin Report talk show as we address all the highlights in crypto and the financial markets. With guests from all over the cryptosphere bringing you news, editorial, and of course, money making opportunities.
For the latest cryptocurrency news, join our Telegram!
Disclaimer: This article should not be taken as, and is not intended to provide, investment advice. Global Coin Report and/or its affiliates, employees, writers, and subcontractors are cryptocurrency investors and from time to time may or may not have holdings in some of the coins or tokens they cover. Please conduct your own thorough research before investing in any cryptocurrency and read our full disclaimer.
Image courtesy of Pexels
Will Ripple (XRP) advocacy hike affect bitcoin dominance of China?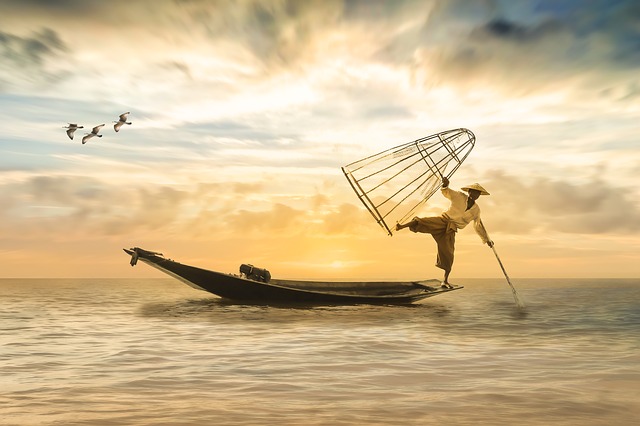 Currently, China is leading in Bitcoin mining industry by far, second to none for bitcoin mining power. Literally, it's contributing over 70% of the network's hash rate (a term that is used in describing the total processing power of a blockchain network). But how Ripple fits in here and what it has to do with that? We'll talk about that a bit later below, let's cover some in-depth facts about China's dominance over Bitcoin first.
It's a near-complete dominance by China on the BTC mining grid that has made it responsible for mining a majority of circulating bitcoins. A Beijing-based company, Bitmain Technologies, is highly responsible for extracting the significant part – more than half of the globe's bitcoin, and alone, it has approached 50% of the total hash rate more than once.
The fact that China is controlling a majority of Bitcoin hash rate, clearly tells that it has the power of manipulating or merely destroy the bitcoin network if it gets enough support should it decide to take such a move. Therefore, this has led to serious concerns among countries including the US that China might get an edge in this cryptocurrency industry and possibly becoming a potential threat.
China is the biggest manufacturer of Bitcoin as well as cryptocurrency mining equipment. The reason behind the massive growth of mining farms in the country is because of cheap electricity bills.
Furthermore, the country has adopted several…
Bitcoin bull run momentum builds up; price breakout imminent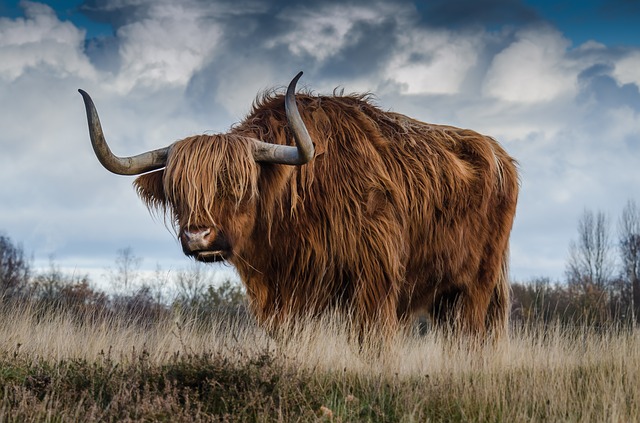 There is no doubt that Bitcoin is the most significant and largest success story in the cryptocurrency sphere despite the volatilities the powerful digital coin has been experiencing this year. 2018 has been a rough year for major cryptocurrencies including Bitcoin that has seen the prices of the virtual currency depreciate from a high of 20,000 US dollars in January 2018, to a low of 6,400 US dollars in October 2018.
Regardless of not much powerful performance, Bitcoin still maintains being the most sought-after virtual currency in the market. In totality, Bitcoin had a price appreciation of about 150,000 percent from its listing in July 2010 to the present day.
Bitcoins Brief Historical Evolution
In its lifetime so far, the number one ranked cryptocurrency has had its fair share of mixed bear runs, and bull runs throughout the years with the longest bear run being experienced in March 2014 and March 2015. However, in its history of up and down price progression throughout the years, gains have outweighed losses and Bitcoin has managed to record impressive highs of 20,000 US dollars as at December 2017.
As for this year, 2018 has been a nightmare for Bitcoin as its bullish gains have been low, recording shorter runs that have given rise to general losses attracting undue media attention from the general public and governments.
The Future of Bitcoin by Market Indicators
According to technical perspectives regarding Bitcoin price movements…
Institutional investment presumption to send ETH, XRP, and Bitcoin high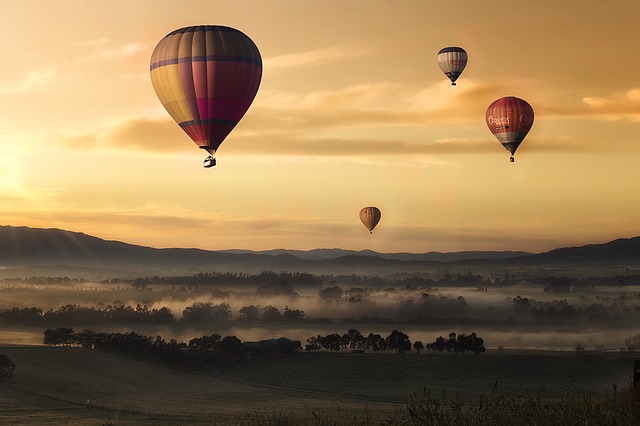 These days it points out that institutional investors slowly are gaining interest in the cryptocurrency domain. Practically, a real-world working model will attract institutional investors automatically from all over the globe. They will look for an opportunity to invest in the cryptocurrency industry if not necessarily in coins such as Bitcoin, Ripple's XRP or Ethereum, and it seems like that moment is already at hand.
State of the Market
The past 24 hours have been stable for the crypto market as the entire market has seen steadiness in their trade. For that reason, the general market value has been lifted to $210.6 billion.
The state of the market has seen the price of Bitcoin go up by 0.7% to the $6,537 lifting its market cap to $113.2 billion. Bitcoin cash has stayed stable too at $466 representing a slight drop of 0.56% and the market cap being $7.7 billion.
Also, Ethereum price dropped 0.59% to $205.87 giving it a market cap of $21.1 billion, and as for Ripple (XRP), a similar trend was experienced whereby it dropped by 0.15% to stand just above 46 U.S cents making its market cap to stand at $18.5 billion.
The stability in the cryptocurrencies is a positive gain as that increases hopes and chances for the institutional investments.
Genesis Global Trading says it has loaned digital assets valued at more than half a billion dollars to institutional…