XVG Verge and Pornhub Marriage Not Going Well
Back in early April, the team at XVG Verge had a well-kept secret as to which firm was their new big partner. As soon as the announcement was made that Pornhub would be accepting subscription payments using XVG, the crypto community rejoiced for this was a step forward in terms of crypto adoption. Some crypto enthusiasts even put aside their morals and looked past what the Pornhub platform is all about. All were enthusiastic for they knew that the porn industry is worth around $97 Billion dollars and Pornhub has over 90 Million daily unique visitors. This, in turn, meant that XVG Verge would get the spotlight on a wide and busy platform.
Crypto accounts for Less than 1% of Pornhub Payments
Almost six months after Pornhub started accepting XVG Verge and other cryptocurrencies on the site, a new report has revealed that less than 1% of payments on the site are actually transacted using digital assets. This is even after Pornhub partnered with crypto payment processing startup of PumaPay to make the user experience more efficient.
Still Too Early to Conclude 'The Marriage' Between XVG Verge and Pornhub has Failed
Six months is a short time period to determine if crypto payments have failed to take off on the adult site. Judging by the fact that Bitcoin was created in 2009 and it has only started to be recognized as a means of investing, it could take a few more years before crypto payments are as natural and automatic as using your VISA or Mastercard.
A spokesperson of Pornhub remained optimistic about the future:
That being said, we expect to see widespread adoption of crypto[currency] and blockchain on our site in the near future
Possible Solutions for the Adult Industry
One possible implementation of blockchain technology in the adult film industry is probably tapping Project Atlas from the team at Tron and BitTorrent. The project aims at incentivizing users using a custom token so you can request faster downloads as well as have users run clients to seed torrents for longer periods.
With adult movies and clips being created by the minute, the burden of centrally storing all these files will become cumbersome for Pornhub and other adult sites. This then brings the option of distributing storage on the machines of subscribers who will be rewarded with a certain amount of privileges or tokens, for the platform to store some files onto their personal computers or servers that will remain online all the time.
Of course, this is pure speculation but we have to remember that behind any brilliant invention, is a crazy idea. The above idea seems crazy enough to work.
In conclusion, crypto adoption is slowly but surely making strides in the adult film industry through the use of digital assets as a means to pay for subscriptions as can be seen on Pornhub. As the future progresses, cryptocurrencies and blockchain technology will surely make an impact on the industry. We also have to remind ourselves that the payment processor of PumaPay is still in the development phase and the project is yet to integrate on Pornhub. Once live, PumaPay is sure to accelerate crypto payment and billing all over the crypto-verse.
Check out the Global Coin Report talk show as we address all the highlights in crypto and the financial markets. With guests from all over the cryptosphere bringing you news, editorial, and of course, money making opportunities.
For the latest cryptocurrency news, join our Telegram!
Disclaimer: This article should not be taken as, and is not intended to provide, investment advice. Global Coin Report and/or its affiliates, employees, writers, and subcontractors are cryptocurrency investors and from time to time may or may not have holdings in some of the coins or tokens they cover. Please conduct your own thorough research before investing in any cryptocurrency and read our full disclaimer.
Image courtesy of Pexels
Why Binance May Be Crucial for Tron (Trx) to Reach $1
TRON (TRX) has been one of the most popular crypto projects in the past year. The coin has received a lot of attention from the entire crypto community, and although the impressions may differ —  the fact is that TRX is one of the most talked-about coins, even today.
However, while the project managed to achieve a lot in less than a year — launch its MainNet, start multiple massive projects, launch dozens of dApps, hundreds of smart contracts, its own DEX, new token, and more — its price remains quite low. Undoubtedly, one of the reasons for this is its massive supply. TRX circulating supply is over 66 billion coins, while the total supply is over 99 billion.
Even so, the coin is believed to be massively undervalued, with its current price sitting at $0.028129, according to TradingView. This price, together with a market cap of $1.88 billion, pushed the coin out of the list of top 10 largest cryptocurrencies, and it currently sits at 11th spot. But, many believe that this is not a permanent position for TRON. In fact, its community believes that it is only a matter of time before TRON rises through the ranks, and its price hits $1. And, the way for the coin to achieve this is believed to be through Binance.
TRON and Binance
Binance is one of the world's…
Why Tron (TRX) Price Won't Remain Low for Long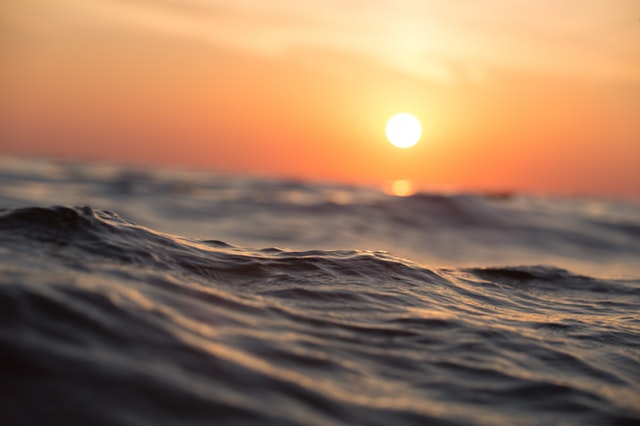 TRON (TRX) has been one of the most popular cryptocurrencies in recent years. The project has achieved a tremendous amount of success in less than a year, and while the first birthday of its MainNet is approaching, TRON certainly continues to impress to this day.
With that said, its price is still noticeably low, and many would agree that the project is heavily undervalued. The low price even allowed other projects to push it out of the top 10 list, with TRX currently being the 11th largest cryptocurrency by market cap. However, it is likely that TRON will not remain undervalued forever, and that its price might soon see a surge that its entire community has been waiting for, for a long time now.
Why TRX might see growth soon
As many undoubtedly know, TRON is a lot more than just a cryptocurrency. It has developed a massive ecosystem, which offers a development platform for coins, smart contracts, and dApps. It also acquired BitTorrent last year for its Project Atlas, which will allow torrent users to earn crypto through participation in content sharing.
For this purpose, it also launched BitTorrent (BTT) token, which saw its launch on January 28, 2019 on Binance Launchpad. This was dubbed the most successful ICO in history at the time, although several coins launched since then have broken its record.
In addition,…
3 Cryptocurrencies Most Likely to Follow Bitcoin's Performance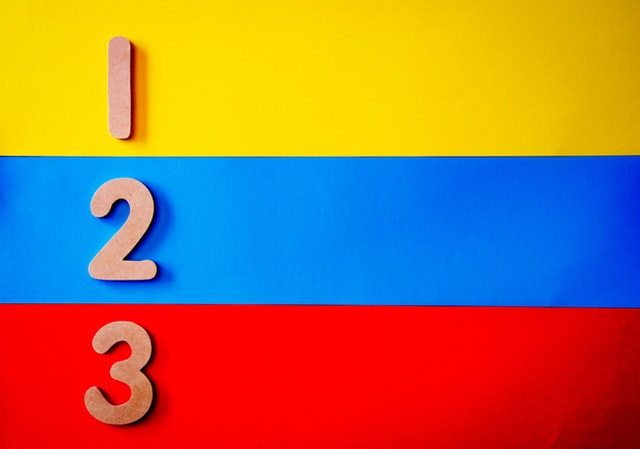 For more than a year, the cryptocurrency market has been dominated by bearish influence, with most coins seeing constant drops, or stagnation, at best. This all changed in the past few months, starting with Bitcoin which once again started leading the market up, bringing one minor rally after another.
BTC itself experienced massive losses in 2018, with its price going down by around 84%. Most other coins among the top 10 mirrored its performance, and some of them experienced even greater losses. However, now that Bitcoin sees gains again, these cryptocurrencies are still following its example, and many of them have seen massive breakouts. Some of the more notable altcoins that followed Bitcoin's recent example are Ethereum (ETH), Stellar (XLM), and Cardano (ADA).
Ethereum performance mirroring Bitcoin's price
As mentioned, Bitcoin led every rally so far, but before it did, its price first went through what is known as an ascending triangle pattern. The pattern held for around five months, which is exceptionally long for the crypto world. However, once the pattern was finally broken — the coin's price skyrocketed, more than doubling itself within only two months.
One thing to note is that Ethereum performed in pretty much the same fashion. After five months of struggle and confusion for investors, the second largest cryptocurrency also managed to break the pattern and skyrocket as well. It…