Why Hold Tron? Project Atlas and More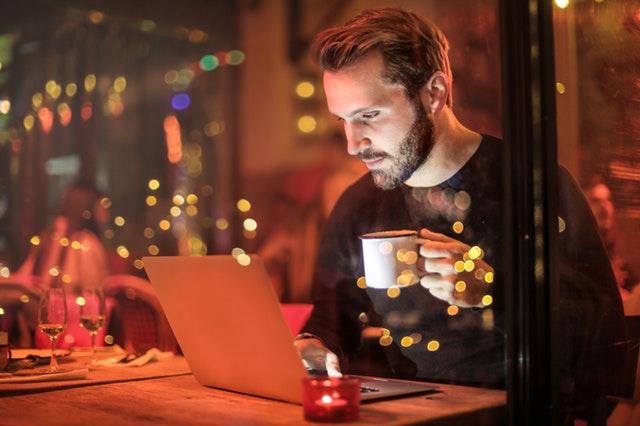 Why Hold Tron? The Tron Foundation has constantly shown why we believed in their vision one year ago when Justin Sun came out gun blazing to announce the ICO. Back then, decentralizing the web was just a concept on a piece of paper but it is slowly becoming a reality with the daily progress of the Tron project and its ecosystem.
Custom Token on BitTorrent
This then brings us to how BitTorrent will be integrated onto the Mainnet through Project Atlas. The project and the eventual product will bring the future of how content is distributed on the web. Anyone who has downloaded files via any Torrent knows that there are times when the downloads are not active due to lack of peers who are online for you to download from.
Now here is where the BitTorrent protocol will integrate a system of incentives on the blockchain through a custom token. This, in turn, means that users who participate will exchange tokens in return for resources and services on the BitTorrent platform to further aid in faster downloads and increasing the availability of torrents.
Tron Token Decentralized Exchange
The Custom token that will work on BitTorrent has yet to be named or created at the moment of writing this. But when it goes live, it should be available in the new Decentralized trading platform being created for custom tokens on the Tron network. Think of Ethereum and how we have IDEX or Ethfinex that cater to ERC20 tokens. The Tron Decentralized exchange will perform a similar service thus signaling a good Q4 for Tron.
Tron Virtual Machine and Future Updates
A Tron decentralized exchange brings us to the recent development that the Tron Virtual Machine will be activated around the 8th of October. The team at Tron made this announcement in their most recent development update that stated the following:
It's expected that the TVM will be officially activated after the voting on October 8. By then, the 3 main features: the committee, the TVM and decentralized exchanges will be activated.

In addition, TRON plans on having one small upgrade and a big one for each quarter.

The small upgrade mainly focuses on performance enhancement. It's optional based on what you need. This upgrade will be completely compatible with the previous version.
More Accounts than EOS and High Transaction Volume than ETH
It is with the above progress that it's not surprising that the number of accounts on the Tron network has surpassed those on the EOS network in the number of active accounts. The network has also surpassed Ethereum's average daily transaction volume.
Justin Sun made the announcement of the new benchmark via a tweet that stated the following:
1. 411,032 #TRON accounts, 20% more than #EOS, 13 times higher than that of #ETH

2. 440,135 peak number of single-day transaction volume, 49 times higher than #ETH

3. 146,041 average daily transaction volume, 29 times higher than that of #ETH

4. Physical decentralization
Similarities with ETH Path in 2017
To note is that the Ethereum network made it possible for ETH to skyrocket in the market due to the ICO boom and DApp creation on the network for the past 2 or so years. This then means that it is possible for TRX to experience similar gains moving forward. Earlier, we had calculated that ETH gained by 13,900% in one year to its peak value of $1,400. If TRX were to follow a similar trajectory, the digital asset will be valued at around $2.78 twelve months from now.
In conclusion, the Tron project has made major strides in the last one year. The above few fundamental reasons are why it is wise to keep holding Tron for the foreseeable future.
Check out the Global Coin Report talk show as we address all the highlights in crypto and the financial markets. With guests from all over the cryptosphere bringing you news, editorial, and of course, money making opportunities.
For the latest cryptocurrency news, join our Telegram!
Disclaimer: This article should not be taken as, and is not intended to provide, investment advice. Global Coin Report and/or its affiliates, employees, writers, and subcontractors are cryptocurrency investors and from time to time may or may not have holdings in some of the coins or tokens they cover. Please conduct your own thorough research before investing in any cryptocurrency and read our full disclaimer.
Image courtesy of Pexels
Is Ethereum Still Searching For Its Bottom?
The crypto space has mostly been seeing drops in value during the last 30 days, and it was clear that the bear market of 2018 still has enough energy to cause further damage in this year as well. Most coins occasionally felt a slight growth, although it was not big enough to spark a real rally and shake off the bears.
When it comes to Ethereum, the coin has been dropping continuously since January 10th. ETH experienced high volatility ever since it broke down a $180 support on November 14th, 2018. A small rally starting on December 15th started taking ETH back up, although the highest it managed to reach since then was $159.58 on January 6th, 2019. Since then, the coin's price entered another free fall, although it never dropped below $100 since then.
The coin seemingly found some stability in the final days of January, when it was trading at around $119, although another drop followed in the first days of February, and Ethereum nearly dropped to $100 on February 6th.
However, February 8th brought a new surge which affected the entire crypto market, bringing the coin's price back to $144.15, which is its price according to TradingView at the time of writing. The new surge exceeded 11% in the…
Last Week's Top 3 Most Significant Crypto Events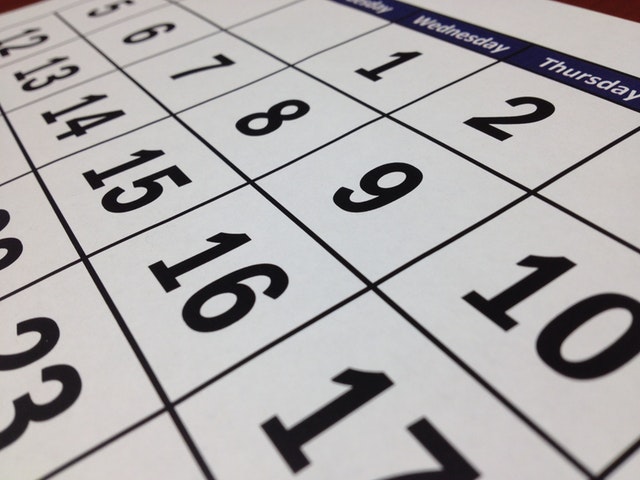 The crypto space never sleeps, and there is always something going on. Every day, there is some interesting event worth mentioning, some of which may even have significant consequences on the entire crypto space. With that in mind, here are the top three crypto events related to the crypto space that occurred in the previous week, and which may have impacted the world of digital currencies in one way or another.
1) A crypto Whale moves a large portion of XRP
Many have probably already heard the term "Crypto Whale," as it is quite common to find discussions mentioning them and their activities. The term is a name used for coin holders which tend to buy, sell, or move massive amounts of digital currencies. These are usually professional investors with large funding who can impact the crypto market in any way they please, and make the prices rise or fall depending on their calculated business decisions.
They are called Whales because of the large amounts they move, which usually have a pretty big impact on the market. And, since they are so influential, there are many in the crypto space that have made it their mission to follow the activities of known Whales, and base their business decisions regarding the Whales' movement.
One example is the Twitter account known as Whale Alert, which has around 50,000 followers. This…
TRON Ecosystem New Addition — CryptoDungeons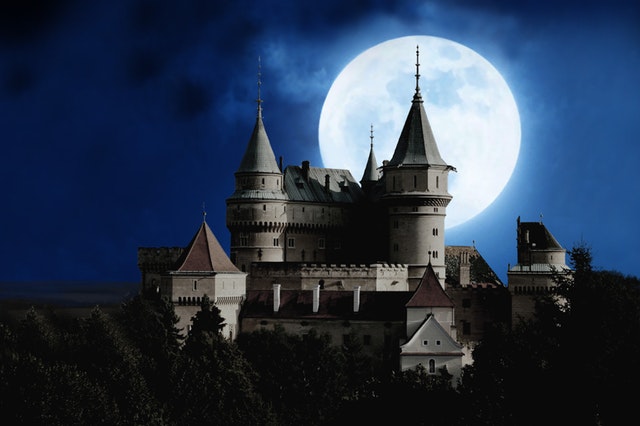 According to the recent Medium post published by TRON Arcade, a blockchain-based RPG called CryptoDungeons is to become the latest hit on the TRON blockchain.
Excited to announce our collaboration with @CryptoDungeons https://t.co/XdaJN23svi #blockchain #crypto #gaming pic.twitter.com/OVYY8lsdNK

— TRON Arcade (@TRONArcade) February 9, 2019
The announcement was published on February 8th, and it states that the CryptoDungeons TRON game is still in development. However, the team is preparing to announce a presale soon, meaning that the official launch is not far away.
About CryptoDungeons
CryptoDungeons was originally developed to be a part of Ethereum's network. However, the team has decided to bring it to TRON instead. Soon enough, the fans of the game will be able to experience its story, universe, and characters on TRON blockchain.
The game is centered around Heroes who can be bought and used for exploring dungeons, crafting various items, gathering food, and alike. The game also offers five races for players to choose from — Humans, Elves Dwarves, Orcs, and Angels. Additionally, there will also be four classes, including Warriors, Mages, Rogues, and Priests. Each class will have its own unique abilities, with the Warrior class being presented as an example. The abilities that this class features include Strike, Heavy Strike, Shield Wall, Shield Slam,…