Oduwa Coin: The Insurance Solution For Crypto Investors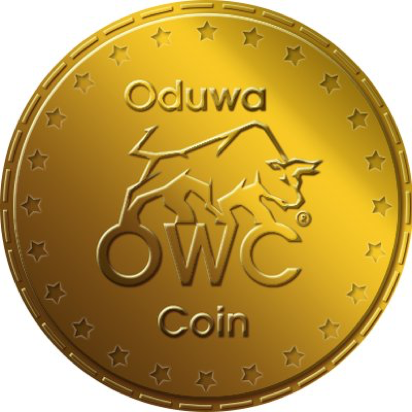 In recent years, countless new millionaires were born out of the spectacular rise in cryptocurrencies.
At some point, the media splashed fresh success stories across the front pages on almost a daily basis. Which, served to propel "bitcoin mania" further & further upwards until it reached unimagined heights late last year.
From what started as a single idea for a "A Peer-to-Peer Electronic Cash System" when Bitcoin, the pioneer of cryptocurrencies, was invented almost 10 years ago in 2009, it has since grown to an industry where today almost 1,600 different cryptocurrencies are listed in a global market that reached levels exceeding $600 billion not too long ago.
However, markets are known to fluctuate and especially the young, rising industries, such as crypto, may experience volatility, sometimes at extreme levels, from time to time.
And, while we are all extremely satisfied when markets go our way, the masses of everyday people that are busy adopting crypto in droves, are ill-prepared when fluctuations and volatility work against them.
Please continue reading to see which risks Oduwa Coin has identified in the digital currencies market. And, how it has stepped in with revolutionary insurance options to even out the market risks for every-day, mainstream crypto purchasers worldwide.
Also how, through the OWC Coin, anybody on the planet can become part of Oduwa's cryptocurrency trading & exchange platform, thereby enhancing their outcomes in terms of building wealth through crypto.
While, at the same time, enjoying insurance protection against losses in selected, leading digital currencies.
The meteoric rise & volatility of Crypto
According to various industry and market commentators, the young & nascent digital currencies industry is expected to continue its rise from where it's currently valued at hundreds of billions of dollars, to trillions of dollars in the years to come.
The fact that the crypto market has risen exponentially over recent years, is no secret. For instance, most of the major cryptocurrencies like Bitcoin, Ethereum, Litecoin, and Ripple have more than tripled their value in 2017 alone.
And, compared to the years prior, it amounts to thousands of percentages in some cases.
Of course, when such a phenomenon occurs, the whole world sits up and takes notice, especially given the handsome profits that were made by countless individuals; especially, given the fact that the same opportunities are available to anyone and everyone around the world.
In fact, recent mainstream media reports indicate that more than 20% of the already ultra-wealthy around the world have also included crypto in their diverse portfolios. But, it's not only them; reports further state that more than 30% of the world's Millennials prefer crypto over any other investment.
And, yet another case in point is South Korea, where the crypto fanatics are fondly referred to as "bitcoin zombies" and more than one-third of the country's workers are invested in digital currencies.
But, especially while the crypto industry is still young and in the process of launching from the shallow waters, the waves of turbulence & volatility also take their toll, as most investors discovered this year when Bitcoin and other leading cryptos dropped half their value, or even more in some cases.
Although any & all financial markets are subject to fluctuations periodically, the crypto industry is still in the process of being incorporated into the various nations around the globe. And, with that goes the normal rhetoric from governments, regulators & lawmakers which often results in uncertainty, hence the volatility.
Qualified & experienced market traders welcome the volatility because that's where opportunities are created. But, as for the conventional folk are concerned, who represents a large chunk of the crypto investors' community, there is a definite lack of skill which makes them incapable of hedging the downside risks of their portfolios.
Furthermore, while there are so many cryptocurrencies to choose from, the lack of skill often also sees everyday participants adopting market positions that skilled traders would normally stay clear of. And, of course, the opportunity for losses are multiplied when the quality of an investment is in question.
Participants in the cryptocurrency market are, in many cases, also hit with fees that are much higher than expected, which detracts from the overall profitability of their endeavors.
Although crypto network fees are expected to reduce over the longer term as and when the industry matures, they are currently still considered to be very high when compared to the established, traditional channels such as banks and mainstream payment & investment gateways.
And, given the open-source, decentralized nature of many digital networks, they are particularly vulnerable from a data security point of view. This is evidenced by the multiple instances of crypto networks, exchanges, and wallets that have been maliciously hacked by cybercriminals in the recent past.
Oduwa Coin meets the Crypto challenges
The Oduwa team has recognized the lucrative opportunities and challenges associated with the cryptocurrency market. Oduwa Coin has arrived to provide investors with an opportunity to eliminate losses while enjoying profit potential, no fees and a secure, Nextgen crypto exchange & trading platform.
By combining the age-old, tried-and-tested principles of insurance with cutting-edge, modern blockchain technology tools, Oduwa Coin proudly offers the world's first trading & exchange platform that protects investors' portfolio against volatility, i.e. you can insure your crypto investment against devaluation.
Oduwa is truly revolutionary, as, even in the global crypto market which is worth hundreds of billions, there is not one single competitor that offers volatility insurance.
How does Oduwa's volatility insurance work?
In its whitepaper, Oduwa explains the basis of the volatility insurance, which has been outlined below.
The goal of Oduwa's volatility insurance offering is to protect investors, by means of a contract, against losses in leading, high-quality cryptocurrencies such as Bitcoin,
Ethereum, Dash, Monero and Oduwa Coin. The list is expected to grow in line with the platform's journey to maturity.
When investors put money into any of the cryptocurrencies that are on the platform's approved list and if they select the insurance option, then Oduwa Coin guarantees that the particular investment is covered against loss by means of an insurance contract, for the period stipulated in the contract.
The insurance cover comes for free to the investor, based on the understanding that, if the value of the cryptocurrency falls during the contract period, then Oduwa absorbs & covers the loss; while, at the same time, if the investment value rises, then Oduwa shares in the profit.
All volatility insurance contracts are automated and regulated on Oduwa's decentralized, global blockchain network by means of Smart Contracts. Investors can also choose from a range of insurance options.
An insurance smart contract is created & triggered at the time of each individual investment and includes the insurance terms, insurance type, duration, risk level and other parameters. To protect the investment further, the smart contract is also programmed to execute when pre-set stop-loss levels or profit limits are reached.
When the smart contract expires at the end of the insurance period, or sooner if any of the pre-set trade levels have been reached, then it automatically finalizes the specific trade by settling the amounts owed to all parties, in line with the contract specifications.
Thereby, investors' receive payments in their Oduwa e-wallets on the Oduwa network.
More about the Oduwa Exchange
Oduwa features an inbuilt exchange where users can trade and exchange digital currencies.
Although Oduwa's OWC coin will be tradeable on multiple, open cryptocurrency exchanges where their normal fees will apply, the Oduwa token can be traded completely free of charge on the Oduwa Exchange itself.
The Oduwa Exchange will further host the Oduwa e-Wallet to facilitate the safe storage and exchange of tokens on the platform.
And, it also features the Oduwapay debit card for easy, everyday use at participating merchants.
While, for the complete mobility & convenience of platform users, the Oduwa Exchange will be available on iOS and Android smart devices by means of a downloadable App.
More information regarding the volatility insurance solution and the exchange is available on Oduwa's website and in the whitepaper. 
The OWC token & ICO
Oduwa's OWC token is the official currency of the platform and is required for the exchanging of value between network users.
Examples are when investors make deposits to partake in the listed crypto opportunities that are available on the Oduwa platform. Also, when smart contracts automatically settle investors' entitlements at the expiry of a trade.
Full information on the OWC Token, token holder benefits, the distribution of the tokens, the use of its proceeds and the Features of Oduwa Coin are available online.
Also, how to Buy Oduwa Token.
Management, Milestones & Roadmap
Oduwa is under the capable leadership of its A-Team, the members of which hail from extensive industry backgrounds and can be met online. They are further duly assisted by a board of Advisors.
 The exciting journey ahead for Oduwa includes many milestones to look forward to.
Full information on Our Roadmap is available for viewing on the website. 
Conclusion
There's no guessing, the world simply loves crypto. We've seen the evidence of that as global participation and market values skyrocketed during recent years.
And, there are also lucrative opportunities available for everyone & anyone who are serious about building their wealth, through crypto, for a better future. There's no uncertainty on this fact, as the media has done a good job of keeping us informed of the proven success stories in recent years.
However, while everyone and anyone should be participating in market opportunities as and when they become available, it should be done in an informed and secure way.
Oduwa Coin presents an opportunity to investors everywhere on the planet to participate in quality crypto exposure, on a secure platform, while upsizing their profit potential and eliminating the risk of loss through revolutionary volatility insurance.
Investors are sure to embrace the win-win solution on offer by Oduwa's global, decentralized crypto trading & exchange platform as a way towards their own financial goals.
More information is also available on Oduwa's Telegram Channel.
Disclaimer: This article should not be taken as, and is not intended to provide, investment advice. Global Coin Report and/or its affiliates, employees, writers, and subcontractors are cryptocurrency investors and from time to time may or may not have holdings in some of the coins or tokens they cover. Please conduct your own thorough research before investing in any cryptocurrency and read our full disclaimer.
Property Loans for Foreigners in Singapore That You Must Know About
Intending to invest in a residential or commercial property in Singapore?  
When it comes to foreigners applying for a loan in Singapore, things can be pretty hard regardless of the reason whether you need the property for personal or business purposes.  
In Singapore, buying a property is challenging, whether you are a foreigner or a native, and sometimes applying for a loan is the only way for you to afford it.  
HOW MUCH CAN YOU BORROW FOR A PROPERTY LOAN IN SINGAPORE? 
As for the Foreigner Loans, in Singapore, there is an exact amount of money you can borrow to finance the purchase of a property.  
In this sense, Singapore has the Loan to Value Ratio (LTV).  
The LTV ratio is what determines the exact amount of money you can borrow for a property loan, which changes depending on where you try to obtain the loan:  
If you are applying for a bank loan, you can borrow a maximum of 75% of the value of the property you want to purchase. That means if you are looking for a property that costs $500.000, the maximum amount of money a bank lender can give you like a loan in Singapore is going to be $375.000. 
CoinField Launches Sologenic Initial Exchange Offering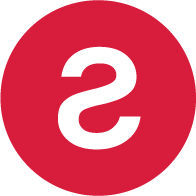 CoinField has started its Sologenic IEO, which is the first project to utilize the XRP Ledger for tokenizing stocks and ETFs. The sale will last for one week and will officially end on February 25, 2020, before SOLO trading begins on the platform.  Sologenic's native token SOLO is being offered at 0.25 USDT during the IEO.   
Earlier this month, Sologenic released the very first decentralized wallet app for SOLO, XRP, and tokenized assets to support the Sologenic ecosystem. The app is available for mobile and desktop via the Apple Store and Google Play.  The desktop version is available for Windows and Mac.
"By connecting the traditional financial markets with crypto, Sologenic will bring a significant volume to the crypto markets. The role of the Sologenic ecosystem is to facilitate the trading of a wide range of asset classes such as stocks, ETFs, and precious metals using blockchain technology. Sologenic is an ecosystem where users can tokenize, trade, and spend these digital assets using SOLO cards in real-time. The ultimate goal is to make Sologenic as decentralized as possible, where CoinField's role will be only limited…
Many of the Top Sports Betting Websites for 2020 Can Be Found On Boomtown's Best Betting Page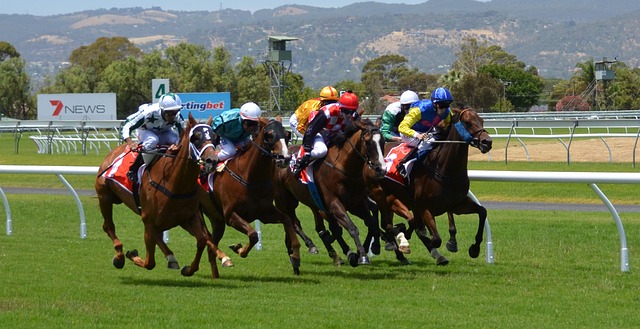 Sports betting is one of the widely known types of online gambling. With a large number of sports fans around the world, this type of gambling is one of the most sought after. The problem usually comes from when gamblers try to find the best sites out of the many available ones. Many new sports betting sites come up daily, thus making the selection process even harder. One of the best places to find top betting websites for sports is Boomtown Bingo. This platform doesn't just give users the best online casino games websites, but they also cover sports betting. As such, boomtown bingo remains a one-stop-shop for everyone who needs the best and the latest online gambling and gaming sites for all types of devices.
Performance
The performance of any website is critical. Users need to find their way around the site easily, and that can be made possible with the site structure and arrangement. Loading time is also essential. A website that always hangs thus pushing the user to refresh every time is no good. These are some of the factors that Boomtown Bingo looks into when selecting the best sites for its users. You can be sure that the new sports betting websites listed on Boomtown's platform have faster loading time, can be used easily by everyone,…