Polymath Network (POLY): Markets and the Weekend Roller-Coaster Ride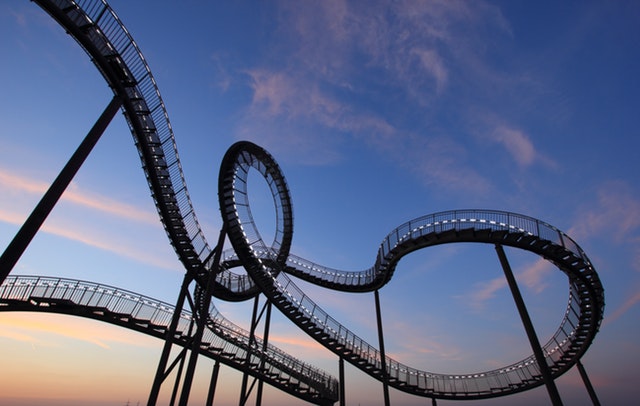 Amidst the rising hype of security tokens, Polymath Network is known as the most unique and promising blockchain projects. Since the beginning of Q2, its cryptocurrency $POLY has been experiencing a consistent gain in price point and exchange volume. Security tokens have emerged as a countermeasure to regulations issued on digital assets all around the world. All over the past weekend crypto markets showed its volatile nature. This is the reason people are still wondering if cryptocurrencies can replace the traditional banking systems and still be legally compliant? With SEC imposing new and harsher regulations on ICOs, polymath wants issuers to make use of their legal security Token Offerings. In this article, we shall discuss everything about Polymath Network and its recent performance.
The idea behind Polymath Network:
Polymath Network provides its users with a secure and flexible platform for issuing security tokens. Basically, what it does it to simplify the legal process which involves the creation and selling of security tokens. The new cryptocurrency standard provided by polymath is called 'ST20'. This standard also enforces government compliance. Hence, token issuers and users do not have to worry about legal implications of any kind. In order to launch legally compliant tokens, Polymath Network accumulates different key aspects such as:
Issuers
Smart contract developers
Legal delegates
KYC verification
Decentralised Exchange
History of Polymath:
The Polymath Network project can be dated back to 2017. Its initial coin offering raised approximately $1.2 billion USD in funding by selling either utility or security tokens. By utility tokens we mean, the common tokens which give you the access to use a particular platform and its network, whereas security tokens provide a user with equity or a claim to dividends from a particular company which is why such tokens are subjected to government regulation. Starting from an ICO which is now listed among the largest cryptocurrencies, polymath network has come a long way since its creation.
Objectives of Polymath Network and $POLY:
Polymath offers a new standard for blockchain security tokens by merging its necessary regulatory requirements into smart contracts while being fully compliant with government's security regulations. The team behind polymath believes that financial securities are better suited for blockchain. Throughout polymath network, shareholders are known as token holders. This network links the entire ecosystem behind the launching of an IPO using its smart contracts and POLY token which is an ERC-20 token. POLY is used as payments all over the polymath network and also as a reward for participation. Almost 46% of last year's ICOs have failed and crashed since they were ultimately a 'scam' project. Many crypto enthusiasts and investors have lost the unimaginable amount of money because of such scams. That is why governments implemented harsh yet impartial regulatory framework for future ICOs and cryptocurrencies. The main advantage of polymath network is not only that it issues government and regulation-friendly digital assets but also that it minimizes fraud, misrepresentations, and other rip-offs.
Notable Achievements in Q1:
The success and better performance of POLY are dependent on partnerships made by Polymath Network team. They need to gather more legal delegates, KYC providers, Developers, Buyers, and Issuers. During the first quarter of 2018, polymath has made headlines about their meaningful partnerships with companies like IdentityMind. After that, they announced their most significant airdrop which surmounted to 240 million POLY tokens. One of the biggest digital identity system 'Selfkey' and KYC associated company 'BnkToTheFuture' are expected to collaborate with Polymath Network. In addition to that, many notable blockchain based companies such as Ethereum Capital, SeriesX, and Corl Financial Technologies have plans to create and issue their security tokens using the Polymath Network platform. Back in April polymath announced two new and strong partnerships. One about verification service for security token offerings with Trustroot which is the leading blockchain security platform. The second collaboration was with CrowdfundX to deliver investor marketing for security token issuers powered by AI.
Market & Trading Position:
Polymath's biggest airdrop was completed on 24th January this year and the value of POLY started with $0.78 USD approximately. This value reached its all-time peak position of $1.64 USD soon afterward. But at the time of writing, it is ranked as the 95th cryptocurrency the individual price of POLY equals to $0.852 USD and it's depreciating at a rate of 7.35% according to CoinMarketCap. Polymath tokens are available on exchanges such as KuCoin, Bittrex, and Upbit. The value of POLY depends solely on the usability of polymath platform. If more coins are issued on ST20 standard, then this figure is likely to show some bullish trends.
Final thoughts
Although, the core idea behind issuing a cryptocurrency that is safeguarded by government regulations is a dream come true for many crypto enthusiasts however it is much complex to achieve. That is why Polymath has a long way ahead of it. But with its enthusiastic and experienced team, this project is worth monitoring as it can jump to $1 USD soon enough.
For the latest cryptocurrency news, join our Telegram!
Disclaimer: This article should not be taken as, and is not intended to provide, investment advice. Global Coin Report and/or its affiliates, employees, writers, and subcontractors are cryptocurrency investors and from time to time may or may not have holdings in some of the coins or tokens they cover. Please conduct your own thorough research before investing in any cryptocurrency and read our full disclaimer.
Image courtesy of Pexels
XRP Surges By 8% In A Surprise Bull Run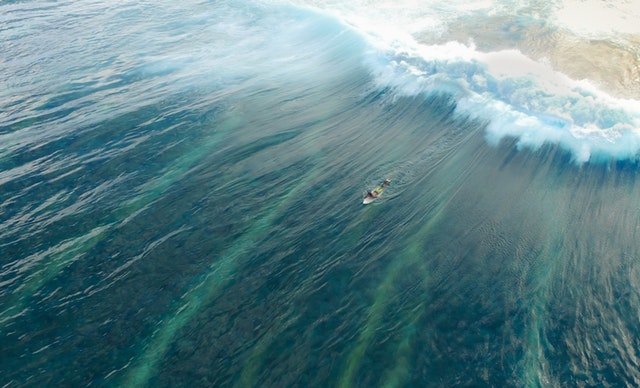 The new price surge that surrounded almost the entire crypto market brought quite a pleasant surprise for XRP holders, as Ripple grew in price by over 8% in the last 24 hours. In fact, XRP managed to achieve a price surge equal to that of Ethereum as of this morning.
While the third largest cryptocurrency is still quite behind ETH when it comes to market cap, many believe that it is only a matter of time before XRP regains its former glory. With that being said, a lot of people are still more than pleased with seeing Ripple climbing back to more stable levels, especially after a big price drop that hit the coin last week.
The new hike up allowed XRP to climb back to $0.446322. While this is still low when compared to its highest point in the last week ($0.52), the coin still seems to be well on its way to recovery. In fact, many believe that XRP has found a new bottom, one that is significantly higher than the last one. Most of this new success can be traced back to a price surge that Ripple has had recently when it even managed to briefly overthrow Ethereum as the second largest coin by market cap.
Despite its drop since then, XRP still remains one of the coins with the strongest growth in the last month. While the market is still far from stable,…
If Tether crashes, will that money pour into Bitcoin?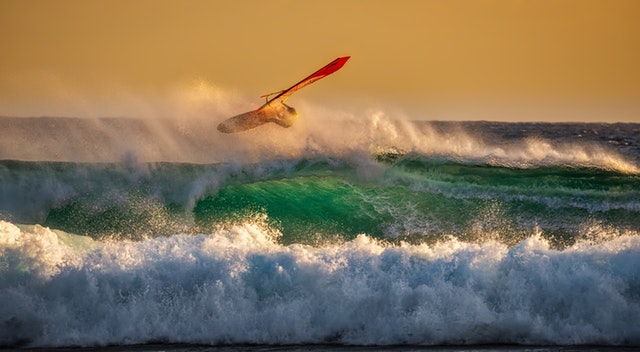 For a long time now, the so-called stablecoin, Tether (USDT) has been a topic of discussion within the crypto community.
Tether, as a stablecoin, is said to be fully backed by the USD. This allowed it to be one of only a handful of cryptos that can avoid volatility issues, due to the fact that it is backed by a stable fiat currency. However, for as long as it was around, Tether was very secretive of its bank accounts and funds in general.
While claiming to have the ability to back each of its USDT coins, many have questioned whether or not this can be true. At the time of writing (October 16, 2018), Tether has released 2,256,421,736 USDT in circulation. This means that it needs to have at least $2,256,421,736 in order to cover its circulating supply.
At this point, three questions emerge, and answering them could very well change the future of this stablecoin. The questions are as follows:
Are all USDT coins fully backed?
If yes, then where did that much money come from?
If not, what will happen when the market discovers the lie?
Tether continues to keep secrets
As mentioned, Tether has always claimed to be able to back each of its coins. However, instead of operating on transparency, the coin used different tools, mostly opaqueness, misdirection, and playing the victim whenever someone tried to unveil what is truly going…
Is Bitcoin (BTC) Better Than USD?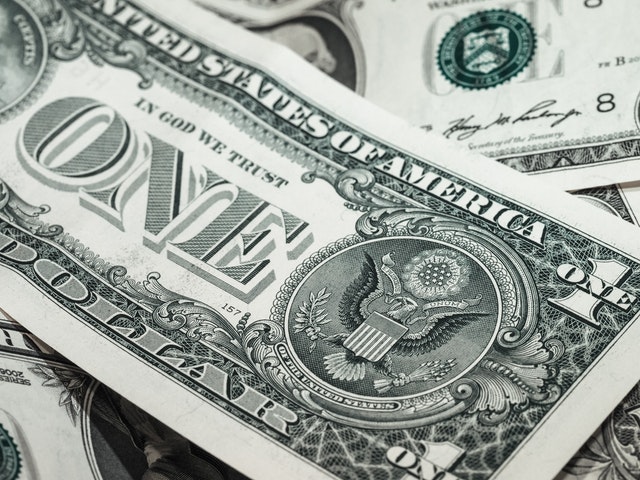 Despite all its recent progress, cryptocurrencies still do not inspire trust in a lot of people. Many view them as unsafe money, with its very nature being doubtful. However, a recent report by the Polish Academy of Sciences' Institute of Nuclear Physics shows that situation regarding cryptocurrencies may not be as bad as it seems. In fact, the report claims that Bitcoin might even be a better currency than it looks like.
Bitcoin vs traditional money
Bitcoin, as many are already aware of, is the first cryptocurrency. It was created a decade ago and was officially launched in 2009. But, even though it has been around for around 9 years at this point, it is still largely mistrusted by a lot of investors, especially when it comes to large institutions.
However, thanks to the Cracow-based Institute of Nuclear Physics' recent report, this common opinion might actually be wrong. The Institute has conducted a detailed statistical analysis of the BTC market and has published the results in a scientific journal called Chaos: An Interdisciplinary Journal of Nonlinear Science.
Surprisingly enough, the report portraits Bitcoin in a very positive light.
The report started by commenting on the credibility of traditional money. In the past, money that people have been using was backed by specific material commodities, such as gold. These commodities gave the money its value and served as a guarantee that the money actually has worth. This is…