African digital assets exchange Quidax adopts Ripple xRapid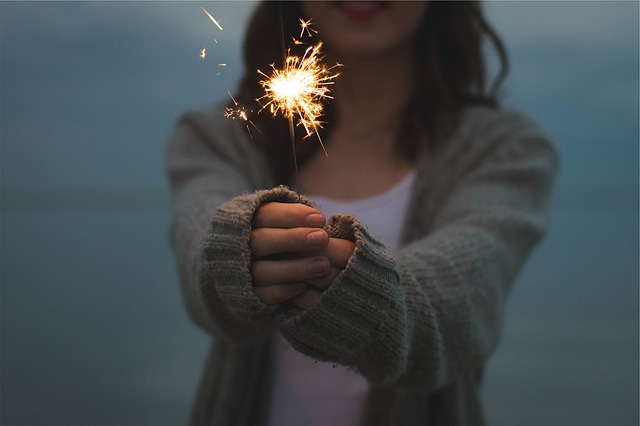 Quidax has partnered up with Ripple, and it's positioned to start using the blockchain firm's xRapid product (the only product of the company that uses XRP) to revolutionize money transfers and settlements.
Not too long ago, Quidax, a European based virtual asset exchange, launched its services in Nigeria in an attempt to spread its wings to the African continent. Their story dates back to 2016 when their architects came together to develop a platform with the intention to leave a dent in the financial sector. Their primary purpose is to open the doors of opportunity to as many individuals as possible who are interested in making money and in wealth creation.
The second Ripple partner in Africa (first was Flutterwave who embraced the Ripple blockchain not too long ago), Quidax is being hosted by a trading platform which will allow their users to buy and sell digital assets using their secure, simple, and seamless user interface. Once it gets launched, Quidax will facilitate their users with the capability to buy and sell six virtual currencies with the promise to expand to over 20 cryptos in the next three months.
According to the CEO of Quidax Africa, Buchi Okoro, who happens to be Nigerian, the platform has the potential to break the existing financial barriers that will, in turn, allow Nigerian residents to have more opportunities to create wealth for themselves. He disclosed:
"Having thought about the problems that are bedeviling the current financial landscape in a global level, our mission as Quidax is to challenge the status quo by pushing humanity forward. As an exchange, our goal is to break down financial barriers that are barring our people from accessing wealth creation opportunities" 
By looking at the sheer number of alternatives available to their users, we can undoubtedly conclude that Quidax is the substantial exchange platform functioning in Africa. The digital tokens included in the exchange (as of now) include Bitcoin Cash, Bitcoin Gold, Ripple's XRP, Bitcoin, and Litecoin.
One of the things that make Quidax stand out is its ability to take away the hustle of running between minimized mobile applications while transacting. It also offers a wide range of virtual assets to buy and sell. The all-inclusive benefit of Quidax has spark interest among many crypto enthusiasts in Africa contributing to the massive trade sign-ups being experienced on their platform.
Currently, the crypto exchange company is at an advanced level of its preparations to kickstart its cryptocurrency and blockchain education to increase the level of literacy in Nigeria and the African continent at large. The cryptocurrency literacy endeavor is needed on the African continent now more than ever.
Apart from offering Nigerians more information concerning cryptocurrencies and blockchain technology, Quidax will also be facilitating citizens of the West African with a platform to trade virtual currencies. To achieve this, the company is looking into partnering with key individuals who are instrumental in the Abuja Blockchain and Artificial Intelligence Roundtable event.  CEO Okoro added,
"As a cryptocurrency trade platform, Quidax is open to collaboration with other players in our quest to achieve our vision and mission of enlightening Nigerians and Africans on this emerging technology." 
Ripple (XRP) Price Analysis After Partnership with Quidax
Ripple's new innovative product for making payments, xRapid, is already facilitating businesses and financial institutions with capabilities of transacting with one another seamlessly without friction. And early this morning, the world woke up to the news that XRP/USD broke free from Monday's low of 0.4452 US dollars through the bearish sentiments that are still strong.
Despite all the top cryptocurrencies being in the red currently, Ripple's XRP price is up by 0.78% and stands at $0.445 taking the recent 24-hours of trading into account, with its current market value standing at slightly below 18 billion US dollars.
It is expected that XRP prices might surge upwards as the news of Ripple partnering with Quidax continues to gain momentum (remember they are going to use xRapid, the product that uses XRP), especially in Africa.
For real-time trade alerts and a daily breakdown of the crypto markets, sign up for Elite membership!
Disclaimer: This article should not be taken as, and is not intended to provide, investment advice. Global Coin Report and/or its affiliates, employees, writers, and subcontractors are cryptocurrency investors and from time to time may or may not have holdings in some of the coins or tokens they cover. Please conduct your own thorough research before investing in any cryptocurrency and read our full disclaimer.
Image courtesy of Pixabay
Is Bex500 an alternative to BitMEX?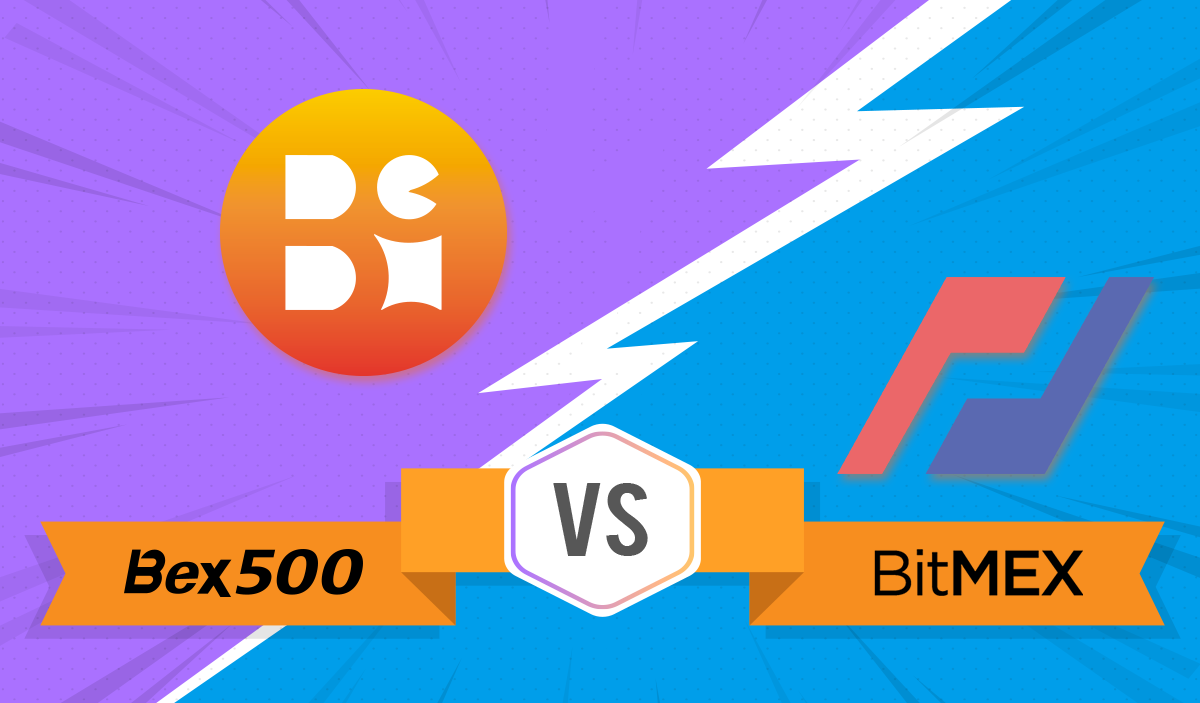 An all around review of Bex500
Bex500 is a young but rapid-growing exchange, less adversarial than BitMEX, but with higher leverage than Binance, Bex500 has enough strings to attract many crypto traders. 
Those dissatisfied with the old exchange, may find Bex500 exchange with a stable system with no manipulation or "overload", pleasant UX, user-friendly tool kits, and around-clock customer service.
Bex500 says they are making crypto margin trading "easier" and giving you a better return. 
Can they really achieve that? We conduct a comprehensive review as below to see if it is a trustworthy exchange
Question 1. What features does Bex500 have?
Bex500 offers perpetual BTC futures as well as three other cryptos including ETH, XRP and LTC, all paired against USDT. You may find Bex500 doing a good job aggregating most important features traders need for a robust trading experience with better return.
-A fair trade with no overload
Many traders are familiar with "overload" problem, which disables placing orders in peak trading times. It is suspected to be insider manipulations by exchanges which can cost users entire portfolios.
Bex500, with its unmatched TPS (claimed to be over 10,000 orders per second), ensures that the trading…
Five Strategies for Lowering Your Crypto Taxes
Getting taxes done isn't always the highest item on everyone's to do list. This is especially true if you have accumulated significant gains from investing in cryptocurrencies. What many investors often don't consider are the opportunities to actually reduce their tax liabilities from their crypto investing. This article discusses five strategies that you can use to help minimize your crypto tax liability.
Depending on what country you live in, your cryptocurrency will be subject to different tax rules. The questions below address implications within the United States, but similar issues arise around the world. As always, check with a local tax professional to assess your own particular tax situation.
1. Tax loss harvesting
Tax loss harvesting is a common strategy in the world of investing where you sell your assets that will realize a capital loss. All you need to do is look at your investments and see which ones you bought for more than they are currently worth. By selling at a loss, you can potentially dramatically lower your net capital gains and thus reduce your taxable income. Given the market we are currently in, there are abundant opportunities to harvest losses and save on your tax bill. Cryptocurrency tax calculators have built specific tax loss harvesting tools that you can use automatically detect which coins present…
Will Bakkt Push Bitcoin into the Mainstream?
Bitcoin has been in a prolonged bear market for some time and has dropped as low as $8300 in recent weeks. This is the worst time for the cryptocurrency since prior to the bitcoin boom in 2017, and it has led to speculation that the original cryptocurrency could be on the decline. However, the digital asset may be about to bounce back. This could be thanks to Bakkt, the new digital asset platform which aims to provide a secure and well-monitored place for investors to trade bitcoin. Some analysts are even suggesting that this could lead bitcoin into the mainstream.
Bitcoin has been teetering on the edge of the mainstream for some time now, with various companies accepting payments in the digital currency. The reason why it hasn't yet taken off is that it doesn't have enough practical applications to encourage the everyday person to start using it. But the market is there for alternative payments, and this is particularly apparent in the online casino industry when new sites crop up. For example, Johnny Jackpot is a smashing new casino brand that accepts a number of payment systems including Neteller, Skrill, and Paysafecard. Global customers want to be able to use options like these which were designed for the internet.
The problem with all of the aforementioned systems…