Things you can buy with Bitcoin in 2018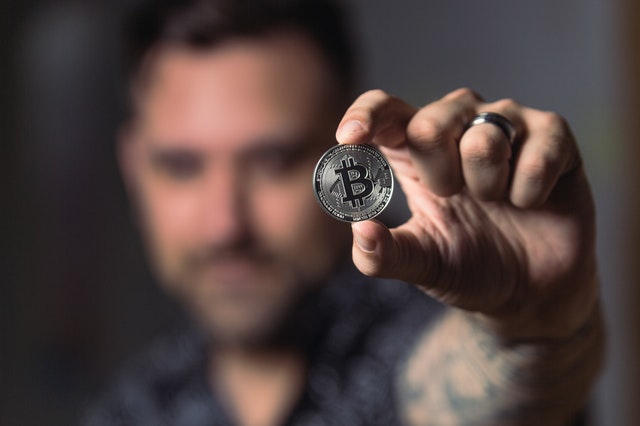 Bitcoin's history is the story of legends. From small beginnings in 2008, many ups and downs-the cryptocurrency is now known as the digital gold. So huge has bitcoin become that it is now more valuable than bitcoin by a distance. Learn all about it in this infographic by PlayCasinoOnline.
In spite of the currency's growth rate, Satoshi Nakamoto created bitcoin to be a digital currency. Satoshi hoped the cryptocurrency would replace FIAT money and free people from the bondage of centralized monetary systems.
Over the years, coffee shops and e-retailers have embraced Bitcoin as a means of payment. Bitcoin users have been buying software, books, movies, and groceries using the crypto for a while now. This year, businesses that once distanced themselves from bitcoin are accepting it. We have compiled a list of things you can buy with bitcoin you probably didn't know you could.
Ticket to Space
Richard Branson's Virgin Galactic has been hunting space tourists since 2013. Interested passengers pay using bitcoin for a trip through space any time from 2018. The air flight company has made several successful tests in the past four years. At least six people have booked for the trip, with the first customer booking the trip in 2013.
For all astronaut wannabes out there, $250,000 payable in bitcoin and three days of training is all Virgin Galactic asks to fly you into space. If you can afford it, the trip will consist of celebrities, astronauts and wealthy entrepreneurs.
Cruise Trip around the World
In February, the Royal Caribbean Mariner ferried hundreds of cruisers from Singapore to Thailand with a stop at Malaysia. The cruisers had one thing in common: they had all paid for the journey using bitcoin. Second, they had convened to host the biggest bitcoin themed cruise ship.
John McAfee of the McAfee antivirus was in attendance together with several other famous guests. Since that trip, the Ark Cruise, the Blockchain Cruise, and Princess Cruises have ferried thousands of bitcoin paying customers. Notably, 'Roger Ver and Charlie Lee of Litecoin have also made speeches while on the Blockchain Cruise.
If you love cruises and own a few hundreds worth of bitcoin, you don't have to take the flight. Cruise lines around the world are increasingly accepting crypto payments. The next time you feel like touring the world on cruise conveniently book your ticket using bitcoin.
Luxury Resorts
When your crypto investments rise high enough to buy you a resort, you have plenty of choices. In New York, the Trump hotel accepts bitcoin for condos. For a price of $1.9 million or 25,500 BTC a while back, you could get a piece of the Trump SoHo hotel. The sale is still going on.
Elsewhere in the Bahamas, beachfront resorts are going for as low as 5,000 bitcoins. The most expensive resorts cost well over $5 million. If you love resorts but lack the money to buy one, you can rent a place in California, Mexico, and Austria with bitcoin.
Tuition Fees
Ever since a Brazilian University began accepting crypto in 2015, a lot of colleges have followed suit. After all, college kids have fallen in love with bitcoin. Last year, hundreds of students made thousands of dollars trading bitcoin. A few dropped out of college to pursue bitcoin trading fulltime, with some becoming millionaires.
The most prominent colleges that accept crypto are US-based King's College, ESMT Berlin and UL-based University of Cumbria. Swiss-based school of applied sciences and Arts, Lucerne, has also been accepting BTC payments since last September.
A Ferrari, Lambo, Benz or Rolls Royce
So, you love luxury cars? Japanese cryptocurrency exchange bitFlyer and several luxury car sellers have partnered to enable bitcoin payments for high-end cars. The company bitcoin payments for a price of $1 million. But that's already enough money to buy three Porsches, a few Teslas and a Lamborghini or two.
If you have plans to buy a fleet of luxury cars, American car dealer Post Oak Motor Cars accept crypto for any number of vehicles. Fancy a Bugatti Veyron? The Houston-based dealer will accept your crypto. Another thing, you don't need to travel to Houston to get the cars. Post Oak has partnered with BitPay, one of the largest bitcoin processors.
Art Work Licenses
In December last year, Artnome launched as a digital marketplace for artwork. The cryptocurrency startup launched with the idea of legitimizing digital artwork. Seeing The Company's recent success, traditional art galleries have joined the bandwagon.
Ato Gallery, a New York-based businesses earlier in the year sold an artwork estimated to be worth no more than $100,000 for a staggering 150 bitcoins. At the time of the sale, the bitcoins were valued at over $1.5 million. The whole buying process was made after an Instagram post and the buyer chose to remain anonymous.
Electronics
Shortly after bitcoin payment processors started cropping up, Microsoft, NewEgg, and Overstock.com started accepting crypto payments. Electronics like laptops and smartphones were the first items listed for BTC payments. Today, you can still purchase your favorite PC using bitcoin. And like any other items, you can get coupons or gift cards for bitcoins.
And while bitcoin payments are irreversible, most of the retailers that accept BTC offer warranties for their products. Don't expect to get bitcoins in return but you can get a new laptop or the equivalent of your BTC in cash.
Funeral Services
Wedding event planners are accepting bitcoins these days. So, why not funeral service providers? If you have some BTC and a loved to one to eulogize, find a service provider that accepts bitcoin. At least one such company in Minnesota accepts crypto. But any modern business, including funeral homes, are also accepting the digital currency.
To Conclude
More than 100,000 retailers around the world accept bitcoins. You can buy everyday items like coffee and pizza with the cryptocurrency. But if you have taste for luxury, there is a wealth of products you can buy using BTC as well. From Ferraris to cruising with bitcoin celebrities, don't hesitate to spend your crypto for the right services.
Disclaimer: This article should not be taken as, and is not intended to provide, investment advice. Global Coin Report and/or its affiliates, employees, writers, and subcontractors are cryptocurrency investors and from time to time may or may not have holdings in some of the coins or tokens they cover. Please conduct your own thorough research before investing in any cryptocurrency and read our full disclaimer.
Image courtesy of Pexels
AAX Crypto Exchange Announces Massive Growth Numbers in August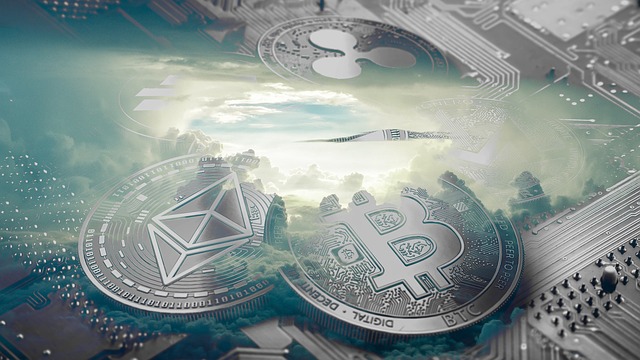 As the crypto market continues to surge, new traders continue to enter the market on a daily basis.  One of the first questions that new traders have is where should they trade crypto.  While there are countless options for buying and selling digital assets, traders need to exercise extreme caution and perform due diligence to avoid scam exchanges as well as places that have limited or no volume.  While the main platforms such as Coinbase, Binance, and Bittrex will always have significant volume, their fees are known to be on the expensive side.  AAX, a next-generation cryptocurrency exchange with the lowest futures fees in the world, represents a compelling alternative that traders should consider.
Growth Announcement
A few of the most important issues to consider when deciding whether to use an exchange are the number of users and the volume.  On August 7, AAX announced that in a little over two weeks, the exchange doubled its user base bringing the grand total of registered users to over 200,000.  At this rate, AAX may surpass the million mark later this year which would be an incredible achievement and is most certainly due to a variety of factors including extremely low fees and revolutionary technology.
Institutional-Grade Exchange
When AAX decided to build its platform, it set out to meet the demands of both institutional and retail investors.  In order to achieve that goal, the exchange operates at the highest possible…
3 Reasons Why WISE Token Could Be a Massive Winner in 2021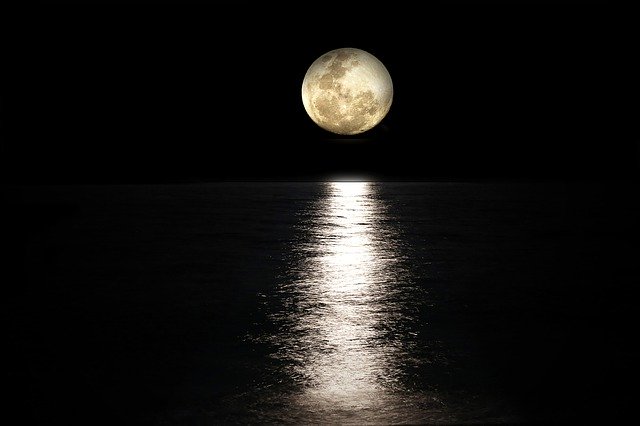 After working in proprietary trading for over a decade, I decided to transition to crypto in early 2017.  Although crypto is significantly different from traditional capital markets, I managed to successfully find a niche for successful and opportunistic trading.  While 2017 was the perfect time to get involved, the past few years have proven to be a bit more challenging as far as generating ROI.
Cryptocurrency traders have spent the past several years searching far and wide for the next big winner.  While the market as a whole hasn't been very bull friendly, one specific area that appears to be gaining traction is decentralized finance, more commonly known as DeFi.  This area generally refers to the digital assets and financial smart contracts, protocols, and decentralized applications (DApps) built on Ethereum.  The reason why so many crypto entrepreneurs are flocking to this space is that it allows them to create traditional financial vehicles in a decentralized network, outside the meddlesome control of foreign governments.
One extremely popular DeFi project is Chainlink (LINK) which is a decentralized oracle network that provides real-world data to smart contracts on the blockchain.  Chainlink has seen its token price increase by more than 300% year-to-date.    Another impressive project in the space is Kyber Network (KNC) which has seen its token soar from $0.20 at the start of the year to more than $1.60 at present.  Kyber Network's on-chain liquidity protocol allows decentralized tokens swaps to be…
The Pros And Cons Of Cryptocurrency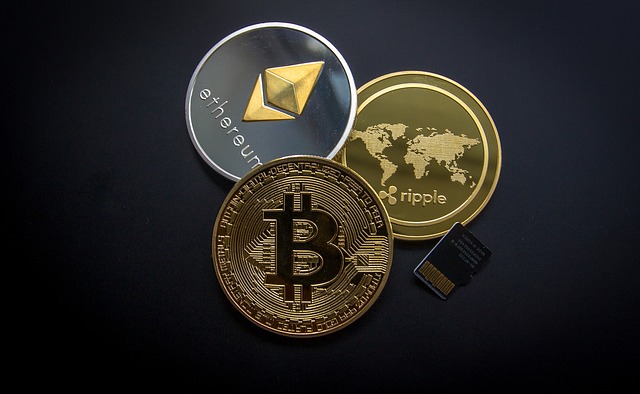 Many facets of our lives are now digitized––money is no exception. 
Have you noticed that paper money is on its way to being obsolete because so many people receive direct deposit and love the simplicity of their debit card? 
Not to mention, cash carries germs, as we've heard lots about during the pandemic. Many businesses have turned to card only options in light of this. 
But what about cryptocurrency?
You probably heard everyone raving about it a few years ago, but the excitement's calmed down quite a bit. That doesn't mean that it's not a viable option you should keep in mind. 
What's Cryptocurrency? 
Let's start with the basic definition of cryptocurrency so we're all on the same page. Cryptocurrency utilizes cryptographic methods and complex coding systems to encrypt sensitive information during data transfers. This protects your funds and personal information on a whole different level. 
These transactions are virtually impenetrable due to the combination of mathematical and technological protocols created and put in place. This aspect of cryptocurrency is what makes it safer. Also, the details of transactions are kept private. No one can see who sent what, etc., because those rigorous mathematical and technological protocols protect it.
The Pros: 
Different From Traditional Banking Transactions
One thing people hate about traditional banks is the fact that they can…