Ripple investors look for a boost as another xRapid partner confirmed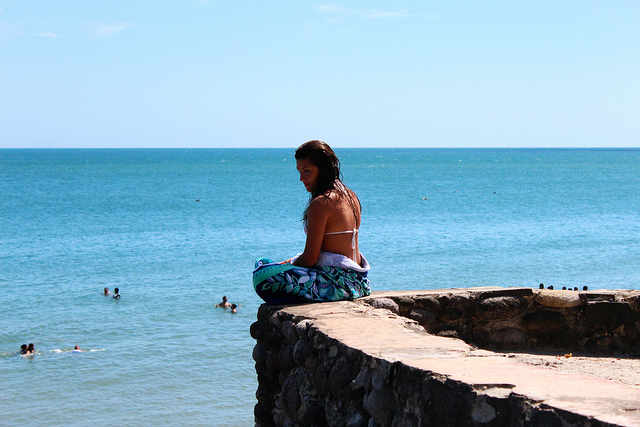 As much as working and living far from is hard, sending your loved ones money home should not be. Ripple's xRapid is the solution that is determined to make the cross-border transactions not only less costly but also faster. A lot of companies are trying to integrate this project to make their transactions efficient.
Yesterday, it was confirmed that SendFriend, the only international remittance platform based on the distributed ledger (blockchain) is using Ripple xRapid blockchain technology.
Boost for SendFriend
The primary objective of SendFriend is to reduce the costs as well as improve the overseas workers' lives who send money back home to their families. To ensure that they make smooth delivery of their services, the blockchain-centered remittance service has leveraged Ripple's xRapid.
SendFriend being the only with a distributed ledger technology allows the transfer of funds across the border with its app. It merely slashes the remittance cost up to 65% by leveraging the blockchain technology.
The firm is backed by several top companies such as MIT Media Lab, Barclays, TechStars, MasterCard Foundation, and Mahindra Finance. The partnership ensures that instant cross-border transactions are as good as they say.
*** Breaking, confirmed xRapid partner ***
SendFriend @sendfriendinc is the only one based on a distributed ledger, however. Specifically, it uses @Ripple's #xRapid system and distributed ledger technology.#XRPthestandard#XRPcommunity@BankXRP @Hodor https://t.co/7348Cq6EBE pic.twitter.com/mUfYAHuNGB

— Leonidas (@LeoHadjiloizou) November 4, 2018
Also, the firm is an award winner of MIT Media Lab Translational Innovation Alliance and consists of a team that has Ex-MoneyGram as well as Ex-world Bank staff members who both seem to be passionate to bring transformation to individuals with technology.
According to David Lighton, a well known American banker, as well as the CEO of SendFriend, the partnership with xRapid will allow them on the back end to be highly efficient with the capital. He added that there all would be real-time settlements without any pre-funding or packing money in the receiving corridor as well as managing all the foreign exchange risks.
As things stand, it seems that several companies are on the move to integrate xRapid; all credit to its raw speed that has impressed almost everybody. Ripple blockchain tech is bank-friendly which makes it easier for most banks to have a thought about it. Perhaps, for SendFriend, it's now the smartest move to enable their customers sending money to the Philippines cheaply and quickly than before.
Also, CCID (China's Center for Information and Industry Development) released an update of their list ranking cryptocurrencies just recently, where they named Ripple as 'innovative' project, which tells the company is making accountable waves now as people around the world are starting to see it as a genuinely innovative entity that's poised to solve real-world problems. And, what Ripple's xRapid is solving is a trillion dollar problem, the cross-border settlements.
For real-time trade alerts and a daily breakdown of the crypto markets, sign up for Elite membership!
Disclaimer: This article should not be taken as, and is not intended to provide, investment advice. Global Coin Report and/or its affiliates, employees, writers, and subcontractors are cryptocurrency investors and from time to time may or may not have holdings in some of the coins or tokens they cover. Please conduct your own thorough research before investing in any cryptocurrency and read our full disclaimer.
Image courtesy of Flickr
Digital Money Defined and How it Works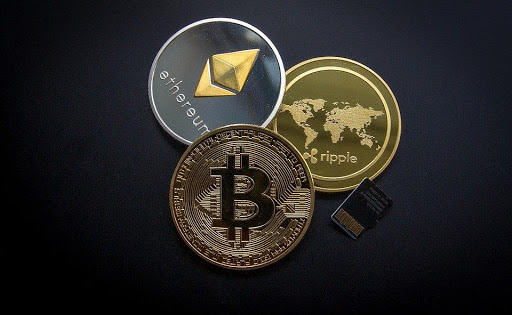 The advancements in modern technology revolutionized the industry such that there emerged digital money. With digital money, international payments are made simpler. The exchange rates are also relatively inexpensive and you are guaranteed with secure payments.
But, What is Digital Money?
In a gist, digital money is an electronic form of payment. Unlike cash, it has no tangible form, and payments or exchanges transpire over computers. Cryptocurrencies such as Bitcoin, Ethereum, and Ripple, are examples of digital money. You can trade in Bitcoin, purchase Ethereum, or buy Ripple through several cryptocurrency exchange platforms. Most of these platforms are relatively easy to use and some even offer a direct link on your electronic wallet accounts.
How Does Digital Money Work?
Blockchain Network
Digital money is created, stored, and exchanged in its individual blockchain network. A blockchain is all about digital information stored in a public database. When a user requests for a transaction, the transaction is broadcast over a peer-to-peer (P2P) network that is composed of computers which are also referred to as nodes. The nodes are integrated with algorithms that can verify the validity of the transactions.
Once the transaction is verified, it is combined with other transactions, which eventually creates a new block of…
BTC Surged Above $9.5K, will it Continue to Explode Towards $10K?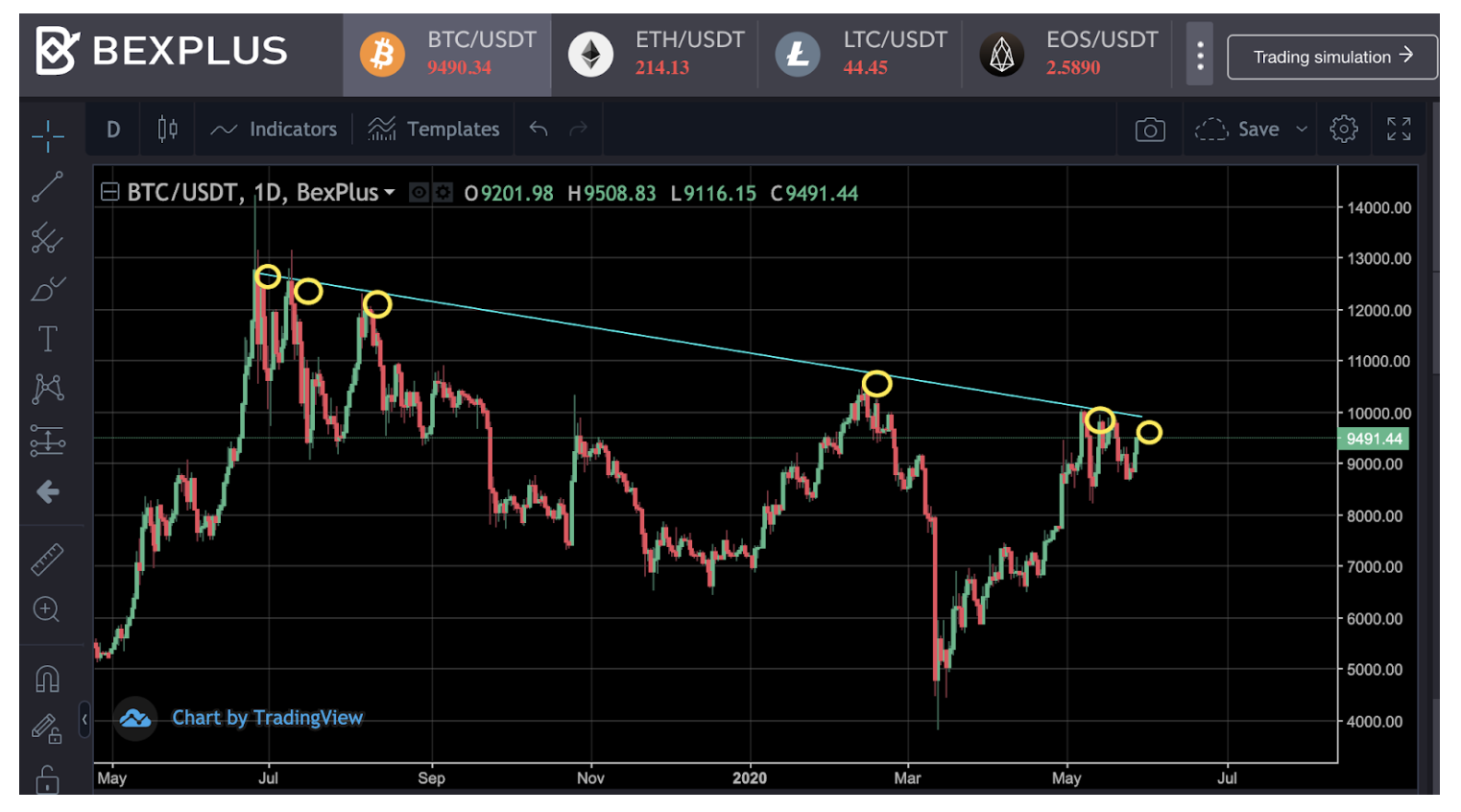 After declining as low as $8,600 on May 25, Bitcoin is currently gathering upward momentum and hit near $9,500, representing a 3.5% gain on 1 day. With the price breaking out once again, there is a confluence of signs suggesting BTC could rally past its monthly high of $10,000 in the near future.
However, Bitcoin has seen six lower highs in a row in the past 12 months, which indicates a bearish cycle spanning over a long period of time. If BTC fails to break above $10,000, it increases the probability of the resumption of a correction.
In addition, BTC may be showing a rough inverse head and shoulders pattern, which is regarded as a textbook bottom indicator. Therefore, if BTC failed to break $10,000 this time, it may drop to at least $6,800 to form the pattern.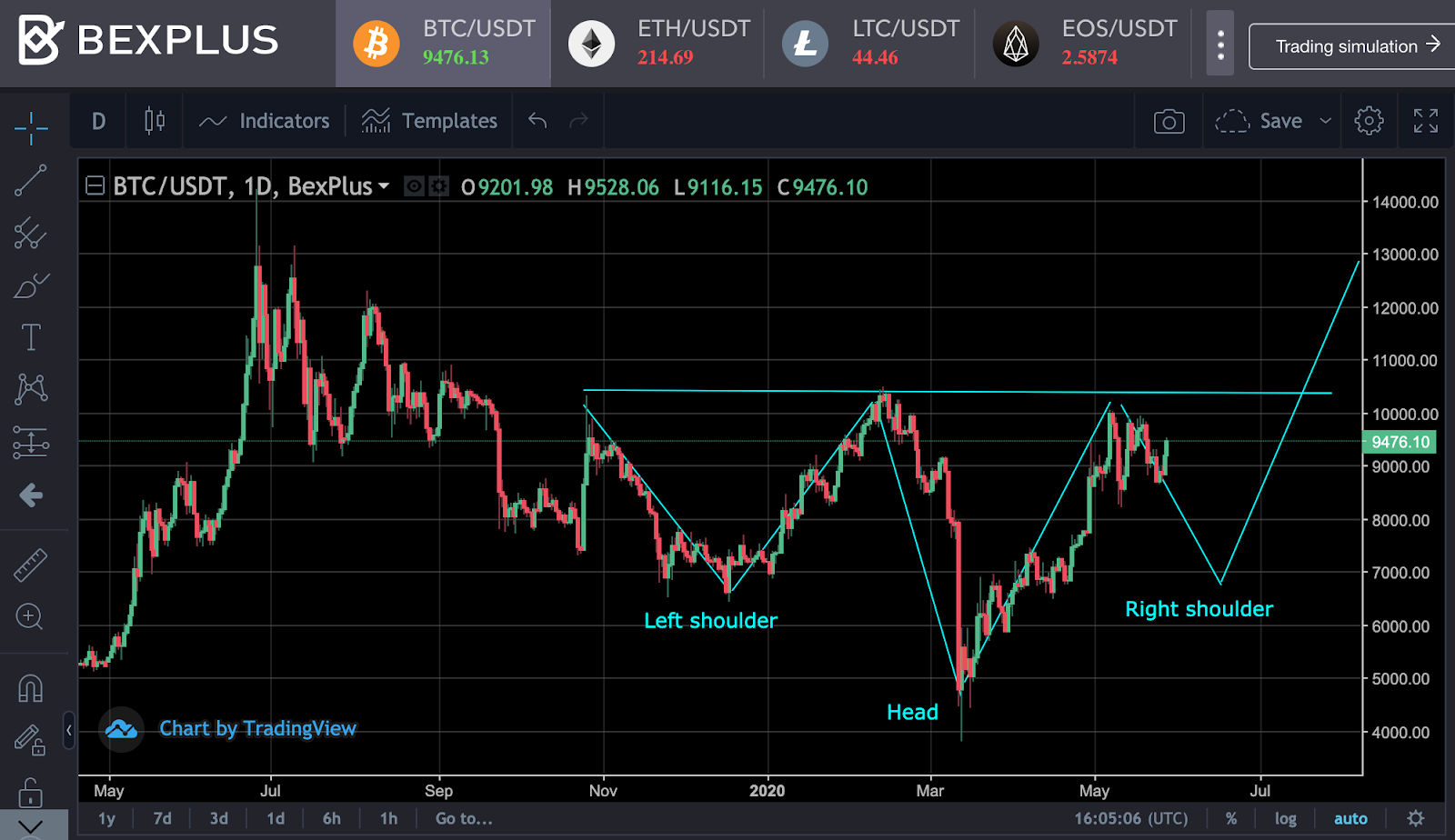 As a result, we can predict that Bitcoin may soon perform a retracement after hitting the $10,000 and change its direction to the upside movement after retesting the support at around $6,800 – $7,100. So how can we profit from the upcoming huge price volatility? BTC futures trading…
Fireblocks Network Adds DigitalBits, Brings Enterprise-Grade Security to Branded Cryptocurrencies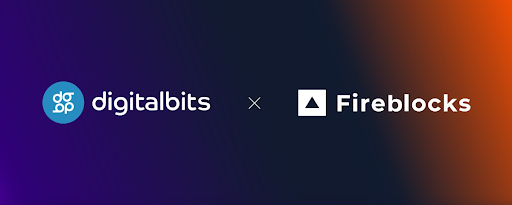 DigitalBits, a blockchain protocol and network layer designed for consumer digital assets, is being added to the Fireblocks Network, the most secure digital asset transfer network for institutions, to deliver a safe and scalable infrastructure for the storage and movement of XDB tokens. Integrating the DigitalBits blockchain with the Fireblocks Network enables enterprise-level security support for branded cryptocurrencies.
Branded currencies, inclusive of loyalty and rewards points, and the emerging subcategory of branded stablecoins, account for billions of dollars in value, and have played a vital role in driving consumer behaviour.  As these assets begin the inevitable shift to tokenization, Fireblocks' novel approach to securing digital assets will prove invaluable to corporate and consumer adoption.
Fireblocks' Network utilizes a defense-in-depth approach to securing digital assets, combining multi-party computation-based cryptography (MPC) with chip-level isolation technology. This removes the single point of failure from the key-management process and enables hardware-based authentication for counterparty transactions.  Fireblocks innovative approach addresses common attack vectors: cyber attacks, internal fraud and human error, while reducing reliance on archaic, time-consuming practices such as test transfers, whitelisting and hardware wallets.    
"DigitalBits is the first blockchain-focused on servicing branded cryptocurrencies to join the Fireblocks Network" stated Michael Shaulov, CEO & Co-Founder at Fireblocks.  "We are looking forward to assisting…