Tron (TRX) gets listed on Turkey's fastest growing crypto trading platform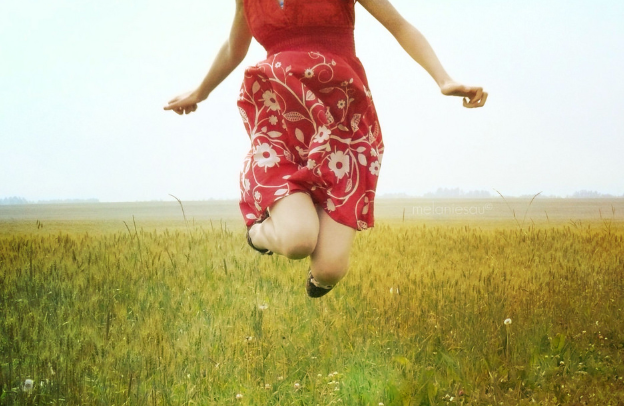 Tron is continuing spreading its tentacles and increasing its outreach this month as TRX has made it to fastest growing crypto-trading platform of Turkey, Koineks. The news itself was announced by Tron's CEO himself, Justin Sun, who took to his official Twitter page for the announcement earlier today.
Turkey is one of the countries in the world that has taken a big interest in cryptocurrency and Tron has decided to play a major role in encouraging that interest. The Turkish crypto-trading platform, Koineks, has been known to offer more than ten digital assets and fiat currencies, including Bitcoin, Litecoin, Ethereum, Ripple, and more.
As of today, TRX deposits and withdrawals have begun on the crypto trading platform; the trading would start by tomorrow.
Just within its first year of creation, Koineks is now one of the 3 biggest crypto-exchanges in Turkey. Koineks is aiming to reach out to more and more people in other countries and it is establishing that step by adding Tron (TRX) to its platform.
Tron, on the other hand, is one of the biggest cryptocurrency in the crypto-market with a market capitalization of $1,557,896,709, at the press time, according to CoinMarketCap.
As many know already, Tron was created in 2017 by Justin Sun, its CEO and founder. The digital asset has its base in Singapore. The blockchain project prides itself to be one of the notable entertainment platforms that solely work on blockchain technology without the use of an open-source network.
Additionally, Tron has a digital asset (TRX) that also supports the creation and installation of Dapps. The blockchain was created to make payments and share entertainment contents for entertainment users. It is important to know that this is the first time the digital asset is getting listed on Koineks in any pair.
Değerli Kullanıcılarımız;

Tron (TRX) https://t.co/fXviVEaa97'da! Yatırma ve çekme işlemleri başlamış olup, alım satım işlemleri 06.11.2018 saat 13:00'da başlayacaktır! #tron #koineks #tronturkiyede pic.twitter.com/mY3cawbZSz

— Koineks (@koineks) November 5, 2018
Understandably, lots of existing Tron users have expressed their gratitude with the new listing as well as it has raised the interest of Turkish investors to trade on Tron's ecosystem.
Why These Listings on Various Crypto-exchanges?
So far, Tron has partnered with lots of crypto-exchanges to foster its ecosystem worldwide. Tron's listing on different exchanges such as Koineks will boost the global use of TRX to increase the proficiency of the world's entertainment industry.
As stated above, Tron ventured into the crypto-market in Sept 2017, and it was at $0.00204 in November 2017. A month later, Tron had a significant spike in its price (2000 percent) that pumped its worth to $0.0414. Right now, the cryptocurrency stands among the top 3 most-searched cryptocurrency on the internet. Tron also has a total supply of 100M TRXs with a market resource of 65M TRX. The cryptocurrency boosted its status further when it acquired BitTorrent this year.
Tron's Listing Might Give a Boost to Koineks
Koineks started operating last year, and Faruk Fatih Özer created it. The company is based in Turkey with the sole aim of providing a crypto-platform where traders can trade cryptocurrencies with ease.
The platform began trading with just five cryptocurrencies, but right now, it has 12 coins on its platform – including Tron (TRX). Koineks is aiming to build its portfolio, and from the response of Turkish users on its decision to list Tron, it seems like the platform might get a further boost in its user base soon.
For real-time trade alerts and a daily breakdown of the crypto markets, sign up for Elite membership!
Disclaimer: This article should not be taken as, and is not intended to provide, investment advice. Global Coin Report and/or its affiliates, employees, writers, and subcontractors are cryptocurrency investors and from time to time may or may not have holdings in some of the coins or tokens they cover. Please conduct your own thorough research before investing in any cryptocurrency and read our full disclaimer.
Image courtesy of Flickr
Digital Money Defined and How it Works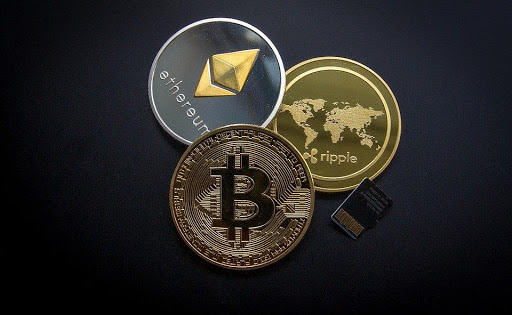 The advancements in modern technology revolutionized the industry such that there emerged digital money. With digital money, international payments are made simpler. The exchange rates are also relatively inexpensive and you are guaranteed with secure payments.
But, What is Digital Money?
In a gist, digital money is an electronic form of payment. Unlike cash, it has no tangible form, and payments or exchanges transpire over computers. Cryptocurrencies such as Bitcoin, Ethereum, and Ripple, are examples of digital money. You can trade in Bitcoin, purchase Ethereum, or buy Ripple through several cryptocurrency exchange platforms. Most of these platforms are relatively easy to use and some even offer a direct link on your electronic wallet accounts.
How Does Digital Money Work?
Blockchain Network
Digital money is created, stored, and exchanged in its individual blockchain network. A blockchain is all about digital information stored in a public database. When a user requests for a transaction, the transaction is broadcast over a peer-to-peer (P2P) network that is composed of computers which are also referred to as nodes. The nodes are integrated with algorithms that can verify the validity of the transactions.
Once the transaction is verified, it is combined with other transactions, which eventually creates a new block of…
BTC Surged Above $9.5K, will it Continue to Explode Towards $10K?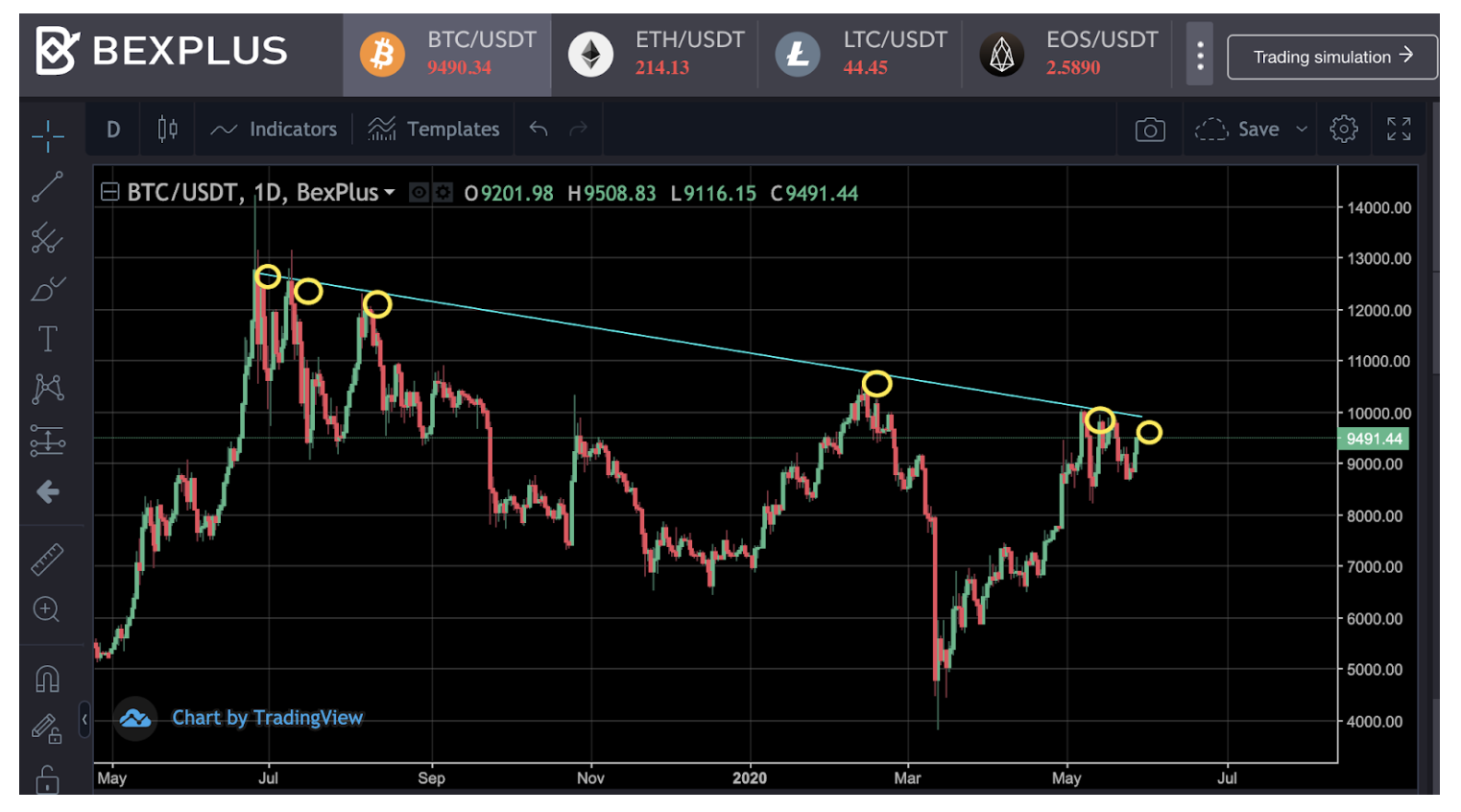 After declining as low as $8,600 on May 25, Bitcoin is currently gathering upward momentum and hit near $9,500, representing a 3.5% gain on 1 day. With the price breaking out once again, there is a confluence of signs suggesting BTC could rally past its monthly high of $10,000 in the near future.
However, Bitcoin has seen six lower highs in a row in the past 12 months, which indicates a bearish cycle spanning over a long period of time. If BTC fails to break above $10,000, it increases the probability of the resumption of a correction.
In addition, BTC may be showing a rough inverse head and shoulders pattern, which is regarded as a textbook bottom indicator. Therefore, if BTC failed to break $10,000 this time, it may drop to at least $6,800 to form the pattern.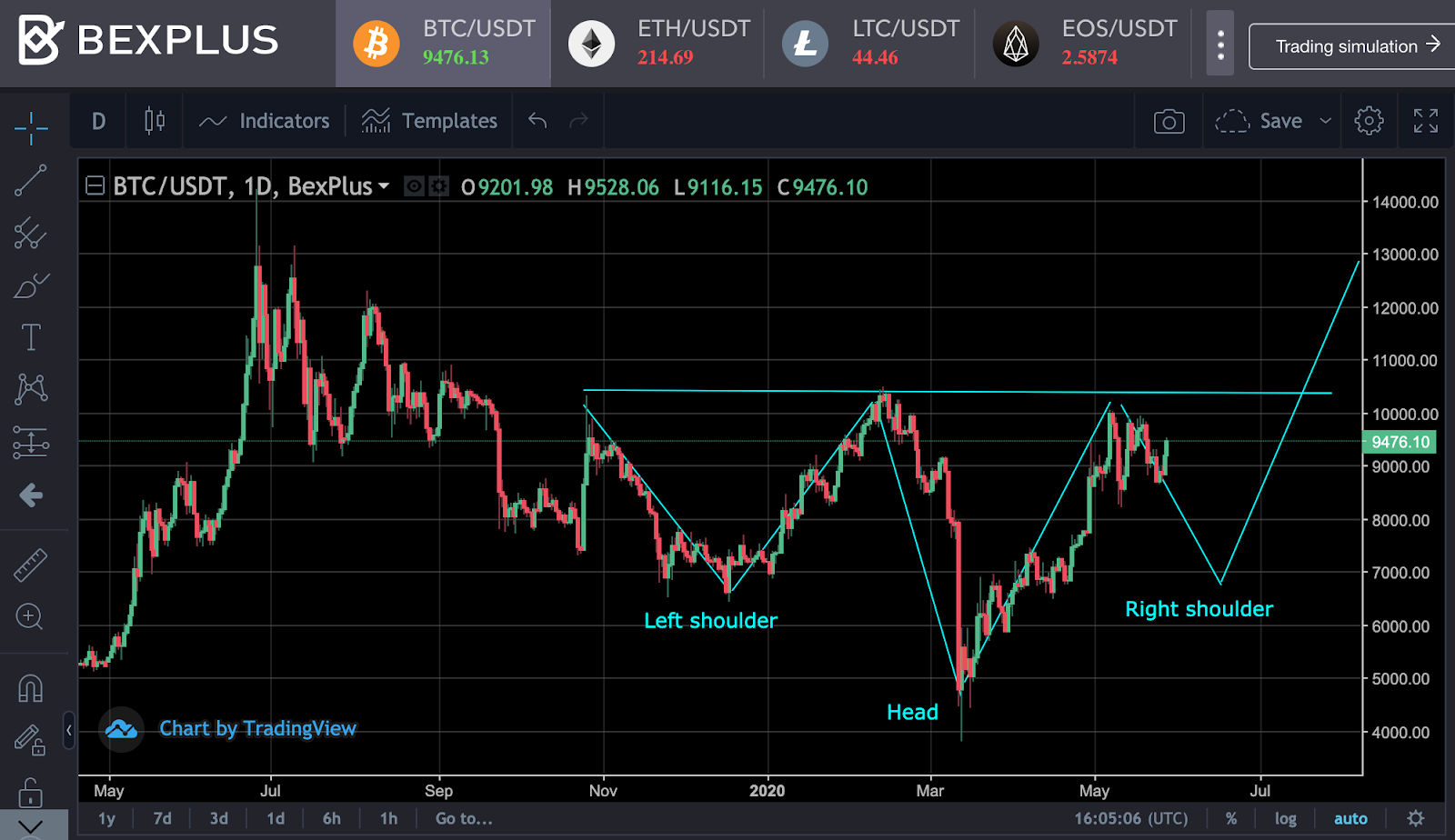 As a result, we can predict that Bitcoin may soon perform a retracement after hitting the $10,000 and change its direction to the upside movement after retesting the support at around $6,800 – $7,100. So how can we profit from the upcoming huge price volatility? BTC futures trading…
Fireblocks Network Adds DigitalBits, Brings Enterprise-Grade Security to Branded Cryptocurrencies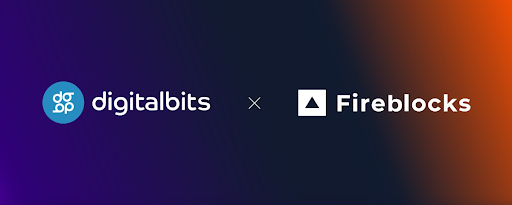 DigitalBits, a blockchain protocol and network layer designed for consumer digital assets, is being added to the Fireblocks Network, the most secure digital asset transfer network for institutions, to deliver a safe and scalable infrastructure for the storage and movement of XDB tokens. Integrating the DigitalBits blockchain with the Fireblocks Network enables enterprise-level security support for branded cryptocurrencies.
Branded currencies, inclusive of loyalty and rewards points, and the emerging subcategory of branded stablecoins, account for billions of dollars in value, and have played a vital role in driving consumer behaviour.  As these assets begin the inevitable shift to tokenization, Fireblocks' novel approach to securing digital assets will prove invaluable to corporate and consumer adoption.
Fireblocks' Network utilizes a defense-in-depth approach to securing digital assets, combining multi-party computation-based cryptography (MPC) with chip-level isolation technology. This removes the single point of failure from the key-management process and enables hardware-based authentication for counterparty transactions.  Fireblocks innovative approach addresses common attack vectors: cyber attacks, internal fraud and human error, while reducing reliance on archaic, time-consuming practices such as test transfers, whitelisting and hardware wallets.    
"DigitalBits is the first blockchain-focused on servicing branded cryptocurrencies to join the Fireblocks Network" stated Michael Shaulov, CEO & Co-Founder at Fireblocks.  "We are looking forward to assisting…