Top 3 Cryptos to Serve as an Alternative to Bitcoin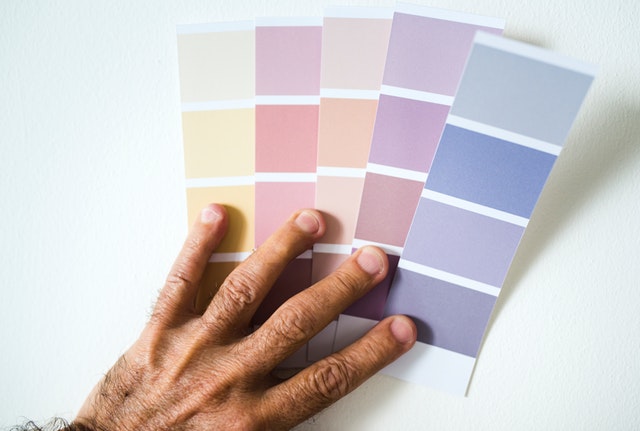 The crypto market continues to struggle on its way of reaching mass adoption, with most people focusing on Bitcoin. However, Bitcoin still has its fair share of problems, a few of which are quite challenging, with no guarantee that they will ever be fully solved.
While Bitcoin is, and has been the largest cryptocurrency from the moment it was created, there is no guarantee that it will remain at the number one spot forever. While this is mostly what skeptics tend to say, it is still a possibility that cannot be ignored. With that in mind, here are top 3 cryptos that might serve as an alternative to Bitcoin in the future, or maybe even now, considering how high its fees are, and how long its waiting periods tend to be.
1. XRP
XRP has become known as a 'remittance coin' due to its goal of providing better, faster, and cheaper international transactions. It was created by a company called Ripple Labs, and so far, it has been one of the best ways for sending money cross-border. It works in combination with Ripple's products such as xRapid, fueling it and allowing for near-instant transactions at low fees.
The company has decided to offer its products to banks around the world, and most of the financial institutions decided to accept the offer. This is their way of trying to remain relevant in the world that is rapidly turning towards crypto, rather than continuing to use old, outdated systems. Of course, due to its connection to Ripple Labs and banks, many view XRP as fake crypto, a centralized coin, or even a scam. However, these are mostly speculations, and Ripple claims that XRP can continue its existence even if the company were to disappear. Whether or not this is true, XRP is certainly highly scalable and a great solution for sending cash cross-border.
2. Stellar (XLM)
Stellar comes as an alternative to XRP and BTC alike. It is actually very similar to XRP in the sense that it provides an extremely fast way to settle international transactions. However, there is one large difference, which lies in the fact that Stellar is offering its services to individuals directly, where XRP offers its services to the banks.
Stellar is one of the fastest coins on the market, and it is fully decentralized, so there is not even a hint of danger that a third party might meddle with their transactions. Because of this, many in the crypto community see XLM as a better coin than XRP and even its greatest rival. However you choose to look at it, it is a fast, scalable, decentralized payment method which can certainly do what Bitcoin does, only much faster.
3. Litecoin (LTC)
Finally, there is Litecoin, which is a coin coming from the Bitcoin family, as it forked from Bitcoin back in 2011. The coin's developers realized that the issues Bitcoin is facing might never be resolved, and even if they did — it would likely take years. It turned out that they were right, as BTC still faces a lot of the same issues even now, eight years after the fork.
Meanwhile, Litecoin dedicated its efforts to improve, becoming just as capable P2P payment facilitator as BTC. However, its features a much faster block-processing rate, which keeps its miners not only intrigued, but also properly rewarded for their efforts. Its PoW algorithm is believed to be more decentralized than that of Bitcoin, and it also implemented the SegWit upgrade, which improves blockchain capacity, while reducing fees and settlement times.
For the latest cryptocurrency news, join our Telegram!
Disclaimer: This article should not be taken as, and is not intended to provide, investment advice. Global Coin Report and/or its affiliates, employees, writers, and subcontractors are cryptocurrency investors and from time to time may or may not have holdings in some of the coins or tokens they cover. Please conduct your own thorough research before investing in any cryptocurrency and read our full disclaimer.
Photo by rawpixel.com from Pexels
Top 4 Cryptocurrencies to Bet on in 2019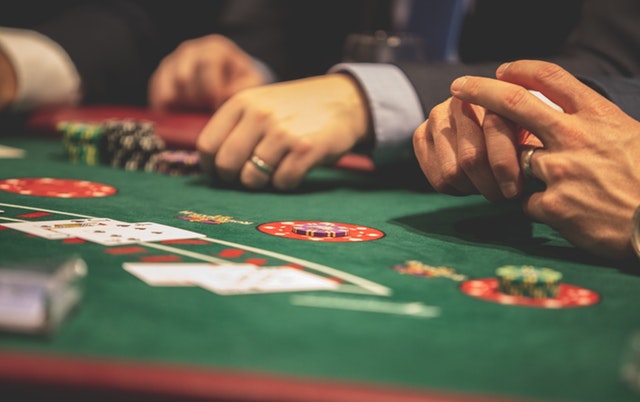 The crypto winter ended and Bitcoin is breaking through the $5000 resistance barrier and leading a general charge in bullishness among cryptocurrencies has seen more positivity in the market than ever before. However, before any talk of a crypto spring should start, we need to look at what happened during the winter.
Many different platforms were either fully released or improved upon significantly. There has been a surge of innovation and the crystallization of ideas. The market isn't just about crypto trading or bitcoin trading; it has become more about what businesses will leverage blockchain in the best way. Investors need to look at what a coin offers beyond just being a cryptocurrency. What partners does it have, what is the long term plan and is it liquid enough?
Investing in altcoins has never been a better option than right now. The volatility index shows that the market is growing without having to rely on Bitcoin. While Bitcoin still determines and up or down trend, the altcoins do not follow this trend exactly. More and more tokens and coins are surviving and thriving on their own merits rather than riding in Bitcoin's wake.
The four coins to follow are our pick for the top 4 cryptocurrencies most likely to give you substantial returns by the end of 2019.
Stellar Lumens (XLM): Cheap coin, and massive market to grow
…
2019 Will Be a Big Year for Luxcore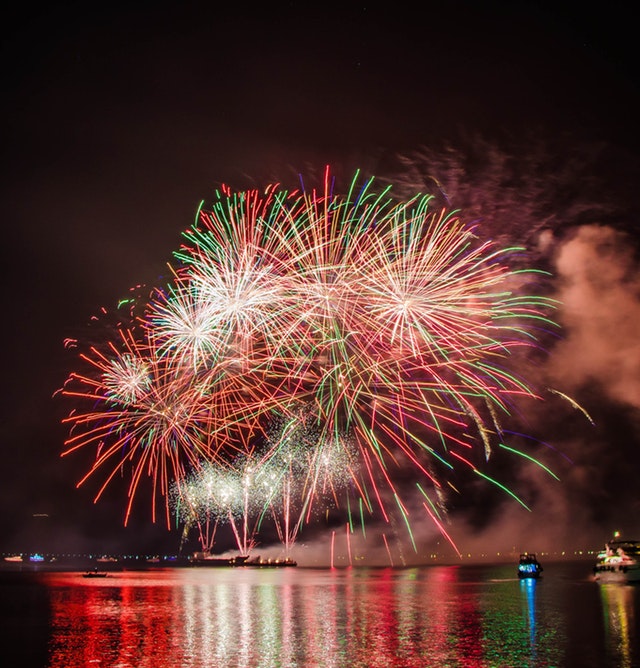 With the recent surge of Bitcoin in the last few weeks, many traders are hoping for a more profitable year than 2018.  Even if that comes to fruition, my advice over the past year remains the same.  Traders must look for companies and projects that offer blockchain solutions with real-world use and complete transparency.  One company that meets both of those requirements is Luxcore (LUX).
What is Luxcore?
Luxcore is a blockchain solutions and services ecosystem that focuses on developing security and privacy products.  The Luxcore platform utilizes the PHI2 algorithm powered blockchain to build a wide variety of product offerings.  One of the platform's primary goals is to help close the gap between regular consumers and enterprise users by introducing specific use-cases for each group of users.
Exciting Roadmap for 2019
As mentioned earlier, one of the absolute requirements of building a successful blockchain project is to be fully and completely transparent.  Luxcore certainly meets that requirement with the introduction of their most recent roadmap.
The roadmap does a great job of showing which projects are in development, how far along each project is, and the expected completion date of each project.  With this, LUX traders and potentially interested consumers can follow along and monitor the status of projects that they are especially interested in.
Since many crypto projects have inevitably disappointed the market, offering…
Can XRP Break Out of the Falling Wedge?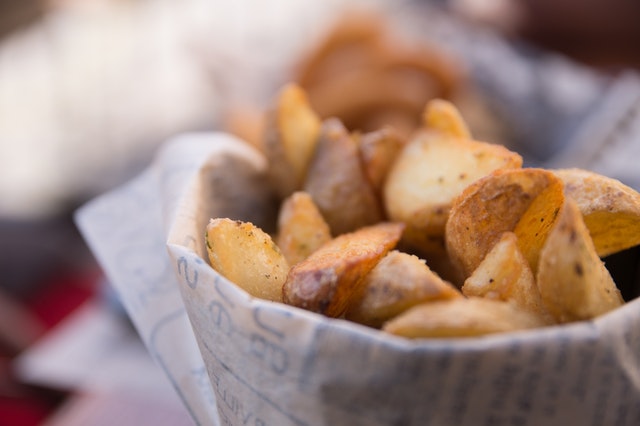 XRP is the third largest cryptocurrency by market cap, which currently sits at around $13.5 billion. The coin also has a price of $0.325316 at the time of writing, after seeing a significant price correction of 4% in the last 24 hours.
Just like many other cryptocurrencies, XRP has seen massive losses during the 2018 bear market. However, this falling wedge seems to have seen a real breakout in 2019, as the crypto winter started to let go, and a lot of coins saw significant price recoveries.
XRP's falling wedge was much more difficult to stop, which can be seen on its long-term chart. But, the recent bull runs allowed numerous cryptocurrencies to finally see growth, and XRP is definitely one of them. The charts also show that the coin's falling wedge has seen a breakout, which is an excellent thing for the future of XRP's price.
However, for the coin's price to truly turn and stay bullish, XRP needs to see larger volumes. The experts believe that this is the key for a new rally, one which would allow XRP to reach true recovery.
XRP price performance and predictions
As mentioned, XRP had struggled to start growing even when most other cryptocurrencies were drawn in a number of bull runs. While the coin has been acting the same as others until mid-February, it is clear that the…