Tron (TRX) becomes mighty (and finer) with Virtual Machine launch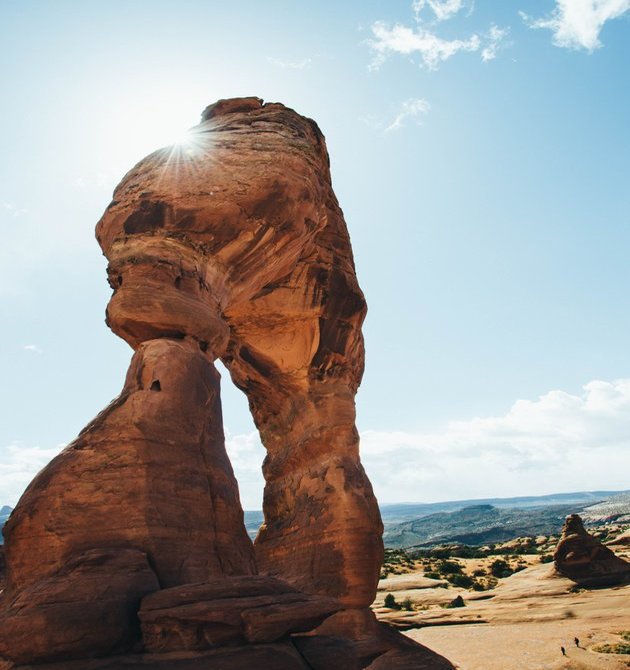 Tron (TRX) as a cryptocurrency and a blockchain technology has come a long way to curve a niche for itself in the crypto space. According to Tron's (TRX) recent news, the launch of Tron Virtual Machine today positions the blockchain technology ahead of other competing digital assets marking a big milestone on Tron's development calendar.
There is a sense of excitement among Tron community members as they wait to usher in a new dispensation of scalability and efficiency on the Tron (TRX) platform. Justin Sun, the CEO and founder of Tron (TRX) announced the launch of Tron's Virtual machine via his Twitter handle, saying:
Blockchain The Global Ecosystem, #TRON to the future. #TRON virtual machine launch event. #TRX $TRX #TVM
Youtube: https://t.co/q553J2pHjW
Facebook: https://t.co/gMnFAULfyr
Periscope: https://t.co/ulCs9Gu1t3

— Justin Sun (@justinsuntron) August 30, 2018
Justin Sun twitted this tweet today, too.
On August 30, 9:30am(SGT), I made a live streaming about #TRON virtual machine, Project Atlas, and other exciting projects we are working on! Here are the links and PPT for all the #TRONICS. Check it out. #TRX $TRX https://t.co/HmdZfmvYcm

— Justin Sun (@justinsuntron) August 30, 2018
Tron as a blockchain technology and as a platform has been making headlines for all the good reasons and has been fortunate to create a lot of interest from the general public and major financial institutions across the globe.
A lot of big companies have adopted Tron's platform into their operations – thanks to its consistency culture and attitude in doing business especially since the beginning of this year. Tron has managed to host many projects on its network with much more waiting in line to adopt the blockchain technology.
Tron Recent Burst of Activities
There is no doubt that Tron (TRX) has been very busy this year with the March 31st Testnet commissioning, acting as the start of a new era in the blockchain industry. The Testnet release played a big role in ushering the Mainnet project which has, in turn, boosted investor and consumer confidence in Tron's blockchain technology, thus leading to an increase in adopters and investors.
Within a few months of Tron's massive adoption and partnerships, the virtual coin price value has started showing positive signs with the crypto market looking very accessible. Although many altcoins have fallen victim of poor prices credits to the poor market trend that had hit the crypto market since early June, Tron's (TRX) stability and resolve seem to be secured on the projects they had invested in since the Testnet.
What's so Special with Tron Virtual Machine?
According to a recent press release by staff members of Tron (TRX), the blockchain technology will be launching their anticipated TVM today, promising users of a superior experience by offering the desired network optimization and scalability. Tron's Virtual Machine will be customized to the Tron platform.
We already know that Tron's VM will be a game changer because, during the testing phase, the platform recorded an increase in Transactions per Second managing to handle more than 49,000 transactions in a single day. Tron's project team project the TVM will be able to process more than one million transactions in one day.
#TRON CTO, Lucien demonstrated the relations between application scenarios and technology calling of the developer tools and the relations between the tools and #TVM. Developers will clearly know how to use the tools, so that they can develop their own DApps more easily. #TRX pic.twitter.com/aMoOtTBB09

— Justin Sun (@justinsuntron) August 30, 2018
According to the CEO and Founder of the blockchain technology, Justin Sun, Tron's VM will be compatible with other Virtual Machines belonging to other cryptocurrencies such as Ethereum.
After the launch of the Virtual Machine, developers will be on the advantageous side as they will be able to enjoy a more secure, scalable, efficient, stable, and convenient blockchain network.
Notwithstanding, the theory of Bandwidth is going to be applied to Tron's VM which means no transaction fees are going to be imposed on smart contracts or normal transactions. During the release of the Beta version, Tron's CTO, Lucien, pronounced that Tron's decentralized application ecosystem was going to be separated into three parts, namely, the third-party tools, development tools, Engine tools.
Just like Ethereum's development tools, Tron's development tools that include TronLink, Tron Remix, TronWeb, TronTruffle are pre-requisites for developers who would like to develop an entire distributed application.
Also, along these development tools, Tron VM will also provide developers with 20 different game templates to enable developers to create more sizeable games, refereeing to the templates while creating their dApps.
For the latest cryptocurrency news, join our Telegram!
Disclaimer: This article should not be taken as, and is not intended to provide, investment advice. Global Coin Report and/or its affiliates, employees, writers, and subcontractors are cryptocurrency investors and from time to time may or may not have holdings in some of the coins or tokens they cover. Please conduct your thorough research before investing in any cryptocurrency and read our full disclaimer.
Photo by Ashley Knedler on Unsplash
3 Altcoins That Are Outperforming Bitcoin and Will Likely Face Consequences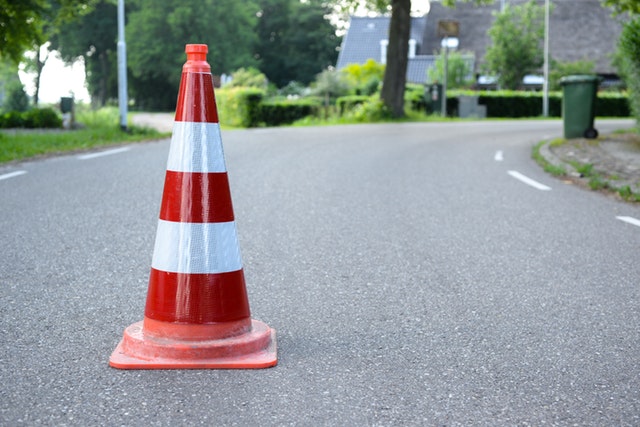 The crypto market is going through a period of massive recovery in the past few months, which has caused the investors' optimism to return. While all eyes are on Bitcoin (BTC), as usual, the largest coin seems to be struggling with a major resistance level at $8,000 at the moment. While this level was breached a few times now, every breach resulted in a correction.
At the time of writing, BTC is approaching this level yet again, with its current price being at $7,985,79, and rising further. The price managed to grow by 1.06% in the last 24 hours, and will undoubtedly hit $8,000 in a matter of hours, if not sooner.
However, while Bitcoin continues to remain volatile and struggles with waves of growth and decline, there are some altcoins that are not following its path. Of course, most of them are performing in pretty much the same manner as BTC, as they always had. But, a few coins have actually managed to outperform Bitcoin in recent months.
While optimists believe that this might lead to decoupling from Bitcoin — something that only Binance Coin (BNB) managed to pull off up to this point — it is likely that there will be consequences for these cryptos. This likely means that a price drop for these specific coins awaits somewhere in the near future, as outperforming BTC…
Why Binance May Be Crucial for Tron (Trx) to Reach $1
TRON (TRX) has been one of the most popular crypto projects in the past year. The coin has received a lot of attention from the entire crypto community, and although the impressions may differ —  the fact is that TRX is one of the most talked-about coins, even today.
However, while the project managed to achieve a lot in less than a year — launch its MainNet, start multiple massive projects, launch dozens of dApps, hundreds of smart contracts, its own DEX, new token, and more — its price remains quite low. Undoubtedly, one of the reasons for this is its massive supply. TRX circulating supply is over 66 billion coins, while the total supply is over 99 billion.
Even so, the coin is believed to be massively undervalued, with its current price sitting at $0.028129, according to TradingView. This price, together with a market cap of $1.88 billion, pushed the coin out of the list of top 10 largest cryptocurrencies, and it currently sits at 11th spot. But, many believe that this is not a permanent position for TRON. In fact, its community believes that it is only a matter of time before TRON rises through the ranks, and its price hits $1. And, the way for the coin to achieve this is believed to be through Binance.
TRON and Binance
Binance is one of the world's…
Why Tron (TRX) Price Won't Remain Low for Long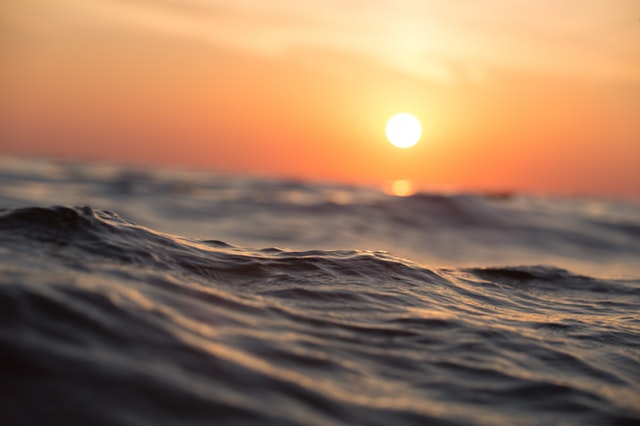 TRON (TRX) has been one of the most popular cryptocurrencies in recent years. The project has achieved a tremendous amount of success in less than a year, and while the first birthday of its MainNet is approaching, TRON certainly continues to impress to this day.
With that said, its price is still noticeably low, and many would agree that the project is heavily undervalued. The low price even allowed other projects to push it out of the top 10 list, with TRX currently being the 11th largest cryptocurrency by market cap. However, it is likely that TRON will not remain undervalued forever, and that its price might soon see a surge that its entire community has been waiting for, for a long time now.
Why TRX might see growth soon
As many undoubtedly know, TRON is a lot more than just a cryptocurrency. It has developed a massive ecosystem, which offers a development platform for coins, smart contracts, and dApps. It also acquired BitTorrent last year for its Project Atlas, which will allow torrent users to earn crypto through participation in content sharing.
For this purpose, it also launched BitTorrent (BTT) token, which saw its launch on January 28, 2019 on Binance Launchpad. This was dubbed the most successful ICO in history at the time, although several coins launched since then have broken its record.
In addition,…