Bitcoin Price: What Next After $7k Failure?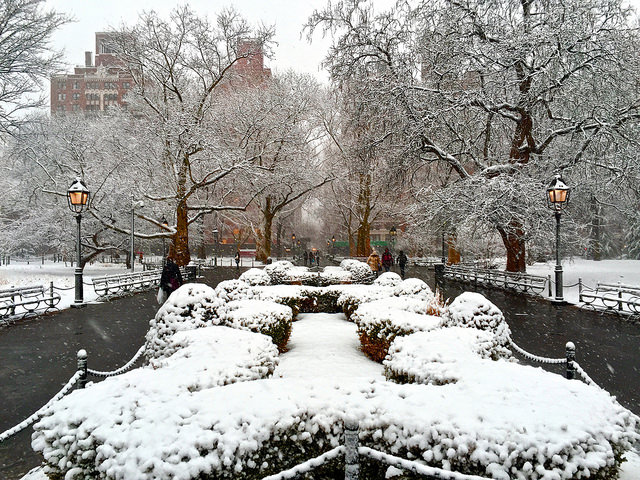 The Bitcoin price is looking to end August around the middle of its trading range. We saw Bitcoin price start the month just above 7700 and it was a steady downhill turn for the first 13 days. The market then consolidated around the 6400 mark before climbing back above 7000, only to see sellers come back into the market.
Key Bitcoin price takeaways
While many are disappointed with the August Bitcoin price action, we are not. Here are the positives:
Support held. No new lows on this move down.
While Ethereum made new lows, Bitcoin was a flight to safety and remained the best house in a bad neighborhood.
BitMex maintenance squeezed the shorts and REKTed many of them with horrible fills. The spike went from 6400 to 7200 on BitMex 🙂
While the SEC did deny 9 ETFs, there wasn't the usual 1000 point selloff. The market pretty much shrugged off the news, which is very positive.
Ethereum looks like sh#t
There's no way around it. Etherum is a sh#t show. The 350 support zone from March/April was critical and Ethereum has been depressing ever since breaking 350. So far 250 has held, but 300 failed as anyone watching and following the market could tell – there are just no buyers above 300 and no interest in initiating new positions.
Most news outlets, including us at Global Coin Report, reported that the most likely reason is the ICOs that raised money at the beginning of the year when ETH was over 1000 and are now dumping their positions trying to bank some money. For most of the year, whenever we talked to ICOs and crypto people in general, the consensus was that ETH was heading back above 1000. At the end of August and with prices under 300, that doesn't look like it's happening this year. Matter of fact, judging from the price action and the overall tone of the market, we believe ETH will test 200 sooner rather than later.
We know this is not reassuring to investors and we are not betting against the market. We are in fact long ETH and are just HODLing our position and steadily adding to it each week. This is really the best advice that we can give – best off averaging in during a bear market and wait for the bull to come. When that time comes, no one knows, but it's best to be prepared and by prepared, we mean HODLed.
Bitcoin price September outlook
At this point, we have to be honest, there isn't much to get excited about. We won't get bullish until we are back above 7200. A move above 7200 will send more shorts covering. The good news is that the shorts have already started covering and we are seeing them reduce their positions. We believe that the short covering burn that happened last week has scared many. However, if we see Bitcoin continue to drop, they might get aggressive again and resume shorting again.
Bottom line
We wish we could provide better news, but the current price action doesn't warrant it. We expect prices to consolidate further and see the Bitcoin price most likely test 6400 again. This will most likely come as a result of selling pressure in ETH and altcoins. Unfortunately, it doesn't look like this bear market is over and we will have to continue weathering the storm. As always, we will be updating our readers daily here at Global Coin Report with the latest updates and market changes.
Happy Trading~
For the latest cryptocurrency news, join our Telegram!
Disclaimer: This article should not be taken as, and is not intended to provide, investment advice. Global Coin Report and/or its affiliates, employees, writers, and subcontractors are cryptocurrency investors and from time to time may or may not have holdings in some of the coins or tokens they cover. Please conduct your own thorough research before investing in any cryptocurrency and read our full disclaimer. This author is long Bitcoin and Ethereum.
Image courtesy of Andreas Komodromos via Flickr
Charts courtesy of tradingview.com
How Bitcoin Has Changed Online Gaming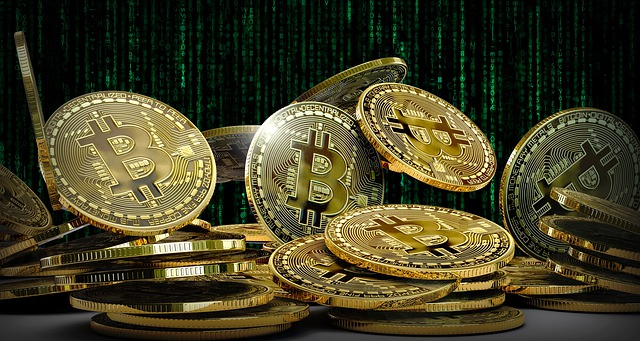 We always hear how Bitcoin is great for the financial industry, how it can remove the middleman and help you save money while you spend money. How it can provide fast transactions at any time to any place, even when you wish to send money to someone on the other side of the world.
While all of that is true, it is important to remember that Bitcoin's impact does not end there. The coin has already changed countless other industries, but one of the first ones that have accepted it with open arms — and therefore one that was changed the most — is the online gaming industry.
Bitcoin's impact on online gaming
The first thing to note here is that digital currencies have found their use in online gaming thanks to microtransactions. However, it goes far beyond simply purchasing an in-game item from another player. Bitcoin's biggest impact, without a doubt, concerns online gambling, sports betting, and similar activities.
Bitcoin brings security and anonymity
Bitcoin casino has become one of the new most popular places for an online gambler to visit, and for numerous reasons. Bitcoin brought increased security — to the financial industry, as well as online games. This is important because security is crucial for anyone who enjoys online gambling. It…
Cryptolinks Is Helping Crypto Participants Find Structure Amidst Chaos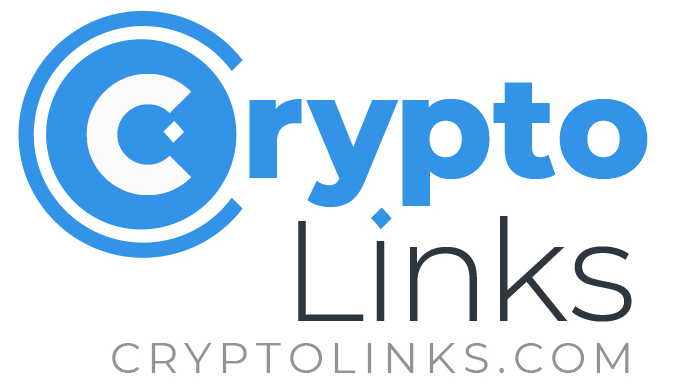 Avid participants of the crypto space would agree that it is a tad difficult to navigate the nascent digital asset market. Unlike traditional industries where established companies have stamped their dominance, the crypto industry is a nest for startups that are striving to make a name for themselves in various niches. As such, competition fuels the unprecedented growth recorded in the short history of crypto. And where there is competition, there is bound to be a demand for innovation.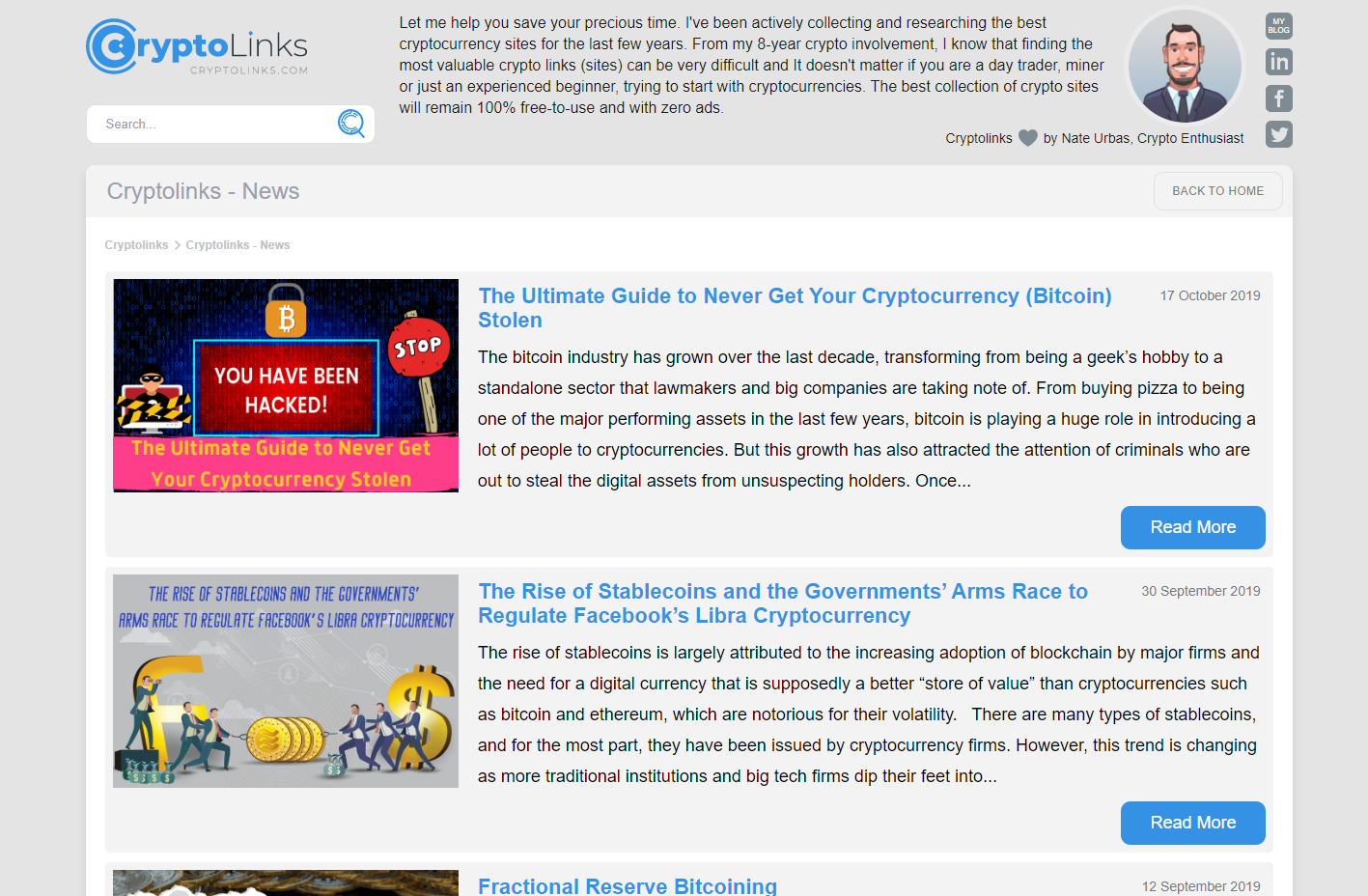 Although innovation trails the success of the crypto, it, however, presents scrupulous entities an opportunity to capitalize on the community's insatiable hunger for crypto developments. Hence, a company can simply put together a below standard product or service, call it all sorts of names, profess its innovative features, and generate revenue from such hype. This possibility is what every crypto practitioner has to contend with, as it has become increasingly difficult to differentiate between substandard products and quality ones. This assertion holds even for crypto experts, let alone new entrants who are yet to find their footings.
In light of this, crypto participants must go through a rigorous process to pick out products that suit their business models,…
Cryptocurrency, Online Gambling, and Regulation: One of the Three Can't Stay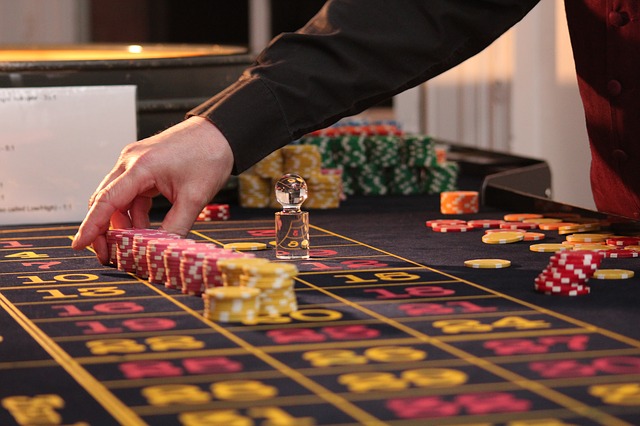 To say that cryptocurrency is disrupting the world of technology and finance is an understatement. Ever since they arrived on the scene in 2009, they've been geared toward forever changing the fintech landscape for good.
One of the main reasons the technology proved to be so revolutionary was blockchain — the backbone of most cryptocurrencies. Blockchain is the digital ledger that provides full transparency and immutability of data, all the while eschewing any kind of third-party authority meddling. These attributes can lend themselves quite handily in a whole series of industries.
But increasing regulation of cryptocurrency may lead to it no longer proving useful to particular niches. One of these endangered industries is online gambling, which could suffer tremendously from heavily regulated cryptos.
How Cryptocurrency Helps Online Gambling
Online gambling happens to be one of many that would (and does) benefit from integrating cryptocurrency. Gambling happens to be illegal in many countries, and the people there cannot access online gambling either, even though it specifically remains unaddressed by most legislation. They had no channels with which to finance casinos they wish to play in, seeing that banks or other financial services don't want to interfere when there's a chance of legal repercussions.
But cryptocurrency enabled casinos to accept players that had no alternative with which to engage…