UK Resident? Find out if you owe tax on crypto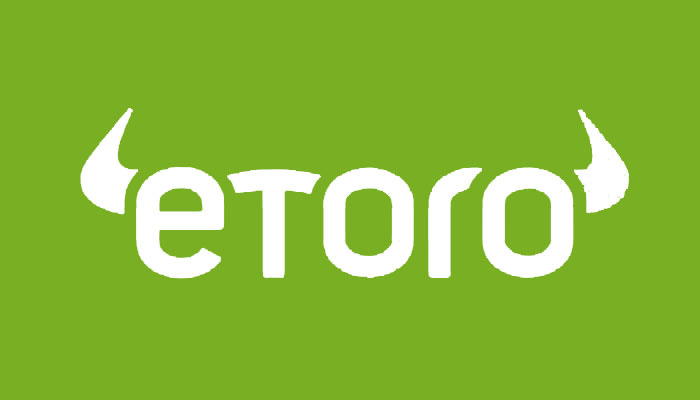 On Wednesday 21 August, eToro UK, HMRC and ICAEW held a webinar on the tax treatment of cryptoassets for individuals, the crypto landscape and the future of crypto.
FIND OUT IF YOU OWE CRYPTO TAX
A number of questions were submitted during the Q&A which have been collated and answered below.
Q: What if your broker does not supply the information in GBP?
A: Your broker will supply information in a fiat currency. If it does not supply information in GBP, it is up to the individual to convert this to GBP which can be done on numerous websites, such as the Financial Times' currency converter. Find out if you could owe tax using eToro's crypto tax calculator.
Q. Can CFD transactions on crypto be included and how far back can you claim Capital Gains Tax losses on crypto?
A: Yes, CFD transactions are included and you can claim up to four years back, however you must claim the loss as part of your tax return.
Q: Do I need to keep track of all the transactions I have made?
A: It is advised that customers keep a record of all transactions. The onus is on the individual to keep a record.
Q: Is there an age restriction when it comes to paying taxes?
A: No. You are liable for taxes at any age.
Q: Will eToro provide statements by tax year?
A: Yes.To access your statements:
1. Login to your eToro account and click Portfolio (on the left-hand navigation bar)
2. Select History (the small clock icon)
3. Click the Settings icon (the small cog) on the right-hand side of the page and select Account Statement
4. Change the start date and end date to the start and end of the tax year, you will receive all statements for this period
Q: Are token wallets secure?
A: Yes.
Q: What information does eToro provide to HMRC, and how often?
A: eToro has tax compliance and regulatory responsibility to HMRC on an annual basis, as with all brokers and exchanges.
Q: What exchange rate can we use as we are trading in USD on eToro?
A: It is up to the individual to calculate the exchange rate on the day of disposal. You can do this on Financial Times' currency converter.
Q: As trades are in USD, will eToro add the option to choose local currency in report settings and include these amounts in the downloadable reports based on the exchange rate at the time of purchase and disposal?
A: eToro will continue to report in USD. It is up to the individual to find out the exchange rate at the time of purchase and disposal.
Q: Will eToro build some kind of automated tax reporting feature into the system?
A: eToro is execution only and does not provide tax advice nor reporting. We highly recommend that you seek professional advice when it comes to calculating tax.
To help customers understand tax and if you might owe tax, we have created a tax calculator which allows you to input all crypto transactions, calculate gains and losses, and export to a CSV.
Q. Is it mandatory to report your investments to HMRC even if there was no profit made?
A: No, your tax obligation is only on disposal. It is up to the individual to calculate any gains or losses made through crypto trades.
Q: I assume eToro has a record of all these transactions, so why would we need to do it?
A: eToro retains a record of these transactions, however eToro is execution only. That means we execute trades only and do not calculate tax nor provide tax advice. It is up to the individual to calculate gains or losses on crypto.
Q: Am I liable for tax when I buy crypto with GBP and sell for USD?
A: Yes, we recommend you seek advice from a professional to calculate any gains or losses on your trades. eToro has created a crypto tax calculator to help customers understand if they might owe tax.
Q: What do you do if you haven't kept the details of the exchange transaction between cryptocurrencies?
A: You should be able to ask your exchange or broker for your transaction history.
Q: What if I do not know the value of the pound at the time you traded your cryptoassets in the past? What value would you use as reference? Is there a website?
A: A number of websites will provide historical value on GBP, i.e. Financial Times' currency converter. To understand if you might owe tax, use our crypto tax calculator.
Q: Do we need to pay taxes on every crypto that we buy or sell on eToro, even if it's a CFD?
A: Yes, you could owe tax on all crypto trades whether that is an investment in the underlying asset or a leveraged product.
Q: When trading cryptos, you might have few trades a day between cryptos, how do we record these losses / gains? Should I rely on my broker or exchange to produce a report of such activity?
A: Your broker or exchange should keep a record of all your trades. It is up to the individual to calculate gains or losses on crypto trades.
Q: What is our tax liability towards CFDs?
A: Please seek advice.
Q: As the assets are virtual, how secure are they?
A: The assets are secured in the blockchain using cryptography.
Q: I am a Spanish national using EUR from a Spanish account on eToro. I live, work and pay taxes in the UK. I am a full-time teacher.
I have bought bitcoin on eToro, which I am still playing with. Would I pay tax in the UK? Do I pay when I finish and put that money into a UK account (in GBP) and do I pay even if I intend to put this money back into my Spanish account?
A: Please seek advice.
Q: Are profits made on CFD taxable?
A: Yes, realised gains made on CFD products are liable for tax.
Q: Are exchange fees deductible from trade profits / loss?
A: Please seek advice.
 Cryptoassets are volatile instruments which can fluctuate widely in a very short timeframe and therefore are not appropriate for all investors. Other than via CFDs, trading cryptoassets is unregulated and therefore is not supervised by any EU regulatory framework. Your capital is at risk CFDs work, and whether you can afford to take the high risk of losing your money.
Applies to UK taxpayers only.
The information above does not constitute financial advice, always speak to a tax professional to ensure it is right for your specific circumstances.
eToro does not represent any government entity. You should check with a tax professional or HMRC if you are paying the right amount of tax.
Cryptocurrency Prices Rally Towards Double-Digit Gains in 2020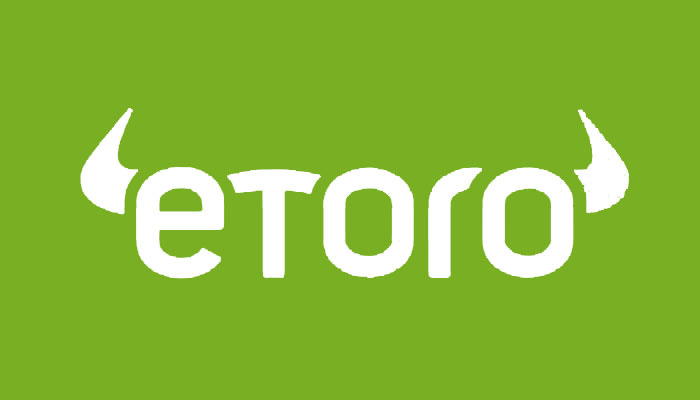 The cryptocurrency market has started 2020 with a huge bang, expanding by an impressive 23% within the first two weeks of the year. The overall market capitalization of the cryptocurrency market – a measure of the size of the market – has grown from $192 billion at the start of the year, to well over $240 billion by the middle of January.
Leading the pack is Bitcoin (BTC), which constitutes more than 65% of the overall market size. Going from just under $7,200 at the end of 2019 to a high of $8,800, Bitcoin recorded double-digit gains within two weeks. January 14 saw a spike of more than 11% in Bitcoin's price, fuelling speculation that the two-year-long cryptocurrency recession could finally be over.
Among the many factors that contributed to Bitcoin's price increase was the geopolitical upheaval emanating from increasing tensions between the USA and Iran, which led to a flight of safety capital by investors, to safe-haven assets such as gold. Already established as a manifestation of digital gold, it seems hardly coincidental that the prices of both gold and Bitcoin went up.
Another catalyst for the increase was the official…
The Recipe that Causes Bitcoin to Rise: Economic and Geopolitical Uncertainty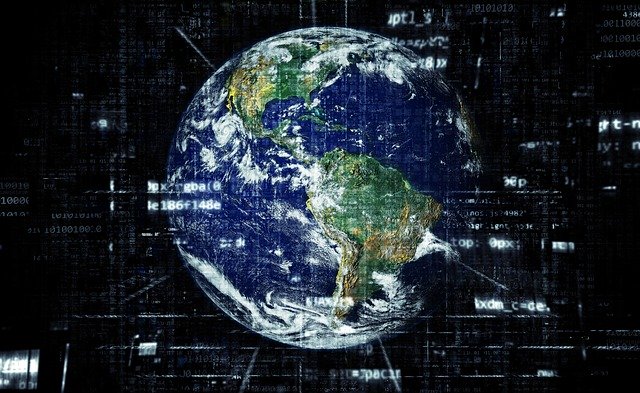 As the world anxiously watched the turbulent events in the Middle East this week, investors have turned to the known safe havens for times of crisis. Throughout history, gold has been a proven investment vehicle during similar tumultuous times, from wars to crises to economic depressions. Yet, over the last week, we saw a notable development that should be carefully analyzed. The increasing heat within the Middle East fueled an event that many anticipated, which allowed the digital heir of gold to demonstrate its intensity and power for (almost) the first time. Who is this heir? Bitcoin, of course.
The assassination of Iranian general Qasem Soleimani and the Iranian missile attacks on US forces in Iraq gave rise to aggressive statements by both the US President and Iran's leaders and raised genuine concerns regarding potential escalation crossing into other parts of the world. "Third World War" headlines were even spotted in certain media outlets. The response of investors was short and sharp: the global stock markets fell, and everyone rushed for financial cover, many to buy Bitcoin.
Historically Speaking
Throughout history, the acknowledged destination for investment in such situations has been Gold: a scarce asset that retains its value and is detached from the possibly harmful influence of governments and the ordinary markets. And indeed, this week Gold hit a seven-year high (together…
EOS now available on eToroX exchange

eToroX announces new cryptoasset and blockchain protocol, and multiple fiat pairs
3 December 2019: eToroX, the blockchain subsidiary of global investment platform eToro, today announced that the EOS cryptoasset is now available on the eToroX exchange. 
From today, EOS will be both a base and counter currency for trading pairs on eToroX, and can be traded against other cryptoassets, including multiple fiat stablecoins. The pairs comprise Bitcoin (BTC-EOS), Ethereum (ETH-EOS), Stellar (EOS-XLM), USD (EOS-USDEX), GBP (EOS-GBPX), and Japanese Yen (EOS-JPYX). 
With the launch of EOS on the eToroX Exchange, eToroX is now one of the few crypto and blockchain exchanges to have all five top cryptoassets — Bitcoin, Ethereum, Stellar, XRP and of course EOS — paired against multiple fiat stablecoins (including CADX, CHFX, and many more). 
Doron Rosenblum, eToroX Managing Director, spoke about eToroX's vision of opening up access to the tokenized world. "We believe that we can leverage blockchain technology to open up financial markets. The flexibility, scalability, and secure processing capabilities of the EOSIO protocol significantly help the push towards mass adoption, which is an integral part of our ethos." 
He continued, "We are extremely excited to add an EOSIO-based cryptoasset to our secure and regulated exchange. The launch of yet another blockchain protocol shows how…