Why Wanchain (WAN) Might be a Good Investment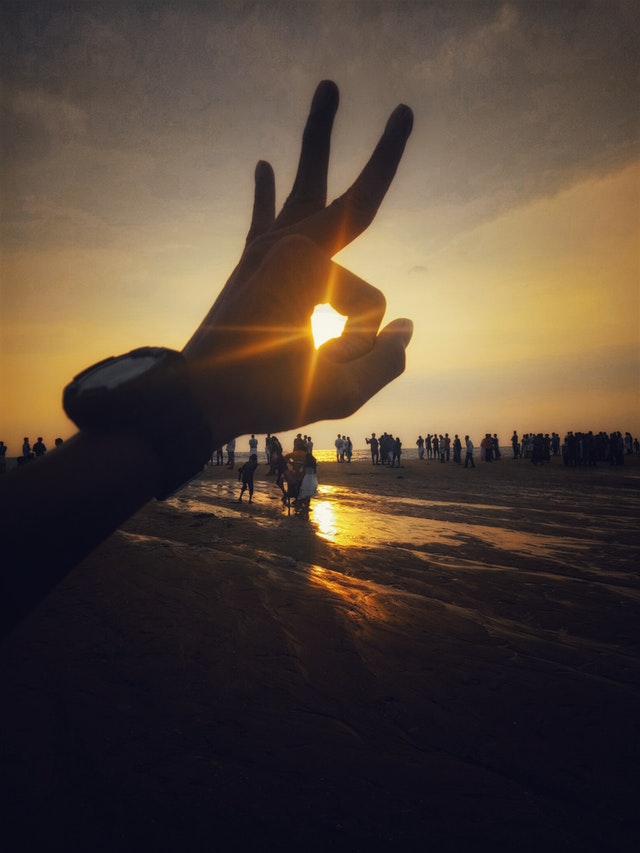 Recognizing a good investment opportunity in the world of cryptocurrencies can be difficult, especially since there are so many of them, with new ones still popping up all the time. Because of that, when a new opportunity arises, it should not be overlooked. We believe that Wanchain (WAN) may be such an opportunity, so let's see why.
About Wanchain (WAN)
Wanchain (WAN) closed its ICO back in 2017, with a coin price being at $0.34. Soon after that, its value went up, and it continued to rise all the way to May 3rd of this year, when it hit $9.92, despite the bear market that crippled all the other cryptos.
The coin's goal is the creation of an interoperable banking system based on the blockchain technology, one that would be a good fit for the new crypto generation. The system would also be able to offer every feature that can be found in a traditional bank. While working on these plans, Wanchain managed to also prove that it is capable of cross-chain interoperability, especially with Ethereum's blockchain. At that time, its goal expanded to include the wish to connect all of the blockchains around the world into a single network.
However, that is when May came and WAN's value went down by 91%, and its current price is only $0.88. This has placed it among the worst performing coins, but also one with a lot of potential, considering the heights it reached before crashing down. Many are wondering if WAN can ever achieve its former glory, which is something that depends on what it has to offer. So, let's take a look at that too.
WAN's cross-chain interoperability
Wanchain has issued it's 2.0 update only a month ago, which has made its blockchain interoperational with Ethereum's blockchain. It should be noted that, while this blockchain did come to be as a fork of Ethereum, it still doesn't constitute its ERC-20 token. As for the cross-chain functionality, it definitely doesn't hurt that the two blockchains share a connection. Additionally, the process is made additionally secure by sharing secret keys, smart contracts, and multi-user verification.
That way, ETH can be sent via WAN blockchain, and end up in the form of WETH, which is Wanchain's equivalent of Ethereum itself. Currently, this is not possible for WAN on Ethereum blockchain, however, if WAN accidentally gets sent to ETH address, it can still be recovered with ease, considering the similarities between the blockchains.
As for the future, the team behind WAN has published a roadmap that shows that they are planning to include interoperability with at least one or two more blockchains before this year ends. Their focus will be on ERC-20 token chains, as well as Bitcoin. In the long run, the project is mostly dedicated to achieving interoperability across the chain, and its ambition is to gather all other chains under one roof.
Now, at first, this might seem overly ambitious, and there are, no doubt, many who believe this plan to not be possible. However, while there are a lot of coins with similar, seemingly impossible plans, WAN has actually created some pretty reasonable milestones that would ensure that its goal is fulfilled. And, if the goal proves to truly be impossible to accomplish, then WAN would simply quietly disappear.
Achieving anonymity
Internet privacy continues to be one of the most valued features online, and that is likely never going to change. Because of that, Wanchain has employed ring signatures, which would hide the identity of transactions makers, and create a completely new, individual address for each new transaction.
Wanchain is definitely innovative, and it claims to be the first one to do a lot of things, including the inclusion of privacy and anonymity functions in its smart contracts. However, a lot of other blockchains claiming the same have already gotten exposed, and it turned out that their ultimate privacy is nothing but empty talk. In fact, such blockchains often end up having a serious lack of privacy.
With such problems and concerns among the users, WAN's claims will also be put to test sooner or later. Until then, it continues to claim that it can ensure public and private functionality alike.
In Ethereum's footsteps
WAN's team is no doubt a capable one, and they have announced their intention to follow Ethereum's proposal of PoS adoption. They also announce that they might adopt even some additional implementations, like Raiden Network and Plasma.
Since all of the big blockchains are constantly coming up with updates and changes, it will be interesting to see how will WAN follow their evolution. Being compatible with ETH is great, but can the cross-chain interoperability survive as WAN's partnering blockchains start getting makeovers? That is the real question, and one of the biggest reasons for doubt of the project's success.
For the latest cryptocurrency news, join our Telegram!
Disclaimer: This article should not be taken as, and is not intended to provide, investment advice. Global Coin Report and/or its affiliates, employees, writers, and subcontractors are cryptocurrency investors and from time to time may or may not have holdings in some of the coins or tokens they cover. Please conduct your own thorough research before investing in any cryptocurrency and read our full disclaimer.
Image courtesy of Pexels
3 Altcoins That Are Outperforming Bitcoin and Will Likely Face Consequences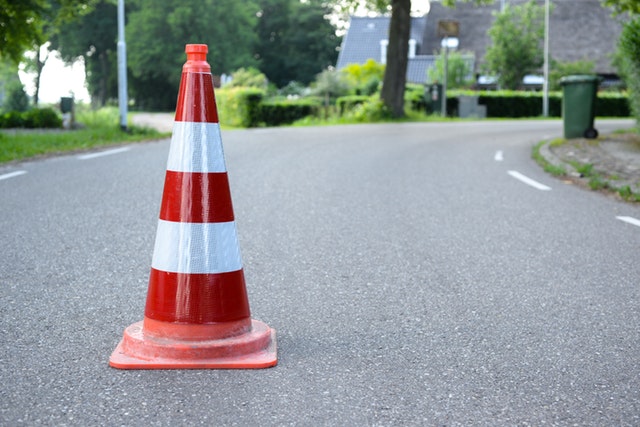 The crypto market is going through a period of massive recovery in the past few months, which has caused the investors' optimism to return. While all eyes are on Bitcoin (BTC), as usual, the largest coin seems to be struggling with a major resistance level at $8,000 at the moment. While this level was breached a few times now, every breach resulted in a correction.
At the time of writing, BTC is approaching this level yet again, with its current price being at $7,985,79, and rising further. The price managed to grow by 1.06% in the last 24 hours, and will undoubtedly hit $8,000 in a matter of hours, if not sooner.
However, while Bitcoin continues to remain volatile and struggles with waves of growth and decline, there are some altcoins that are not following its path. Of course, most of them are performing in pretty much the same manner as BTC, as they always had. But, a few coins have actually managed to outperform Bitcoin in recent months.
While optimists believe that this might lead to decoupling from Bitcoin — something that only Binance Coin (BNB) managed to pull off up to this point — it is likely that there will be consequences for these cryptos. This likely means that a price drop for these specific coins awaits somewhere in the near future, as outperforming BTC…
Why Binance May Be Crucial for Tron (Trx) to Reach $1
TRON (TRX) has been one of the most popular crypto projects in the past year. The coin has received a lot of attention from the entire crypto community, and although the impressions may differ —  the fact is that TRX is one of the most talked-about coins, even today.
However, while the project managed to achieve a lot in less than a year — launch its MainNet, start multiple massive projects, launch dozens of dApps, hundreds of smart contracts, its own DEX, new token, and more — its price remains quite low. Undoubtedly, one of the reasons for this is its massive supply. TRX circulating supply is over 66 billion coins, while the total supply is over 99 billion.
Even so, the coin is believed to be massively undervalued, with its current price sitting at $0.028129, according to TradingView. This price, together with a market cap of $1.88 billion, pushed the coin out of the list of top 10 largest cryptocurrencies, and it currently sits at 11th spot. But, many believe that this is not a permanent position for TRON. In fact, its community believes that it is only a matter of time before TRON rises through the ranks, and its price hits $1. And, the way for the coin to achieve this is believed to be through Binance.
TRON and Binance
Binance is one of the world's…
Why Tron (TRX) Price Won't Remain Low for Long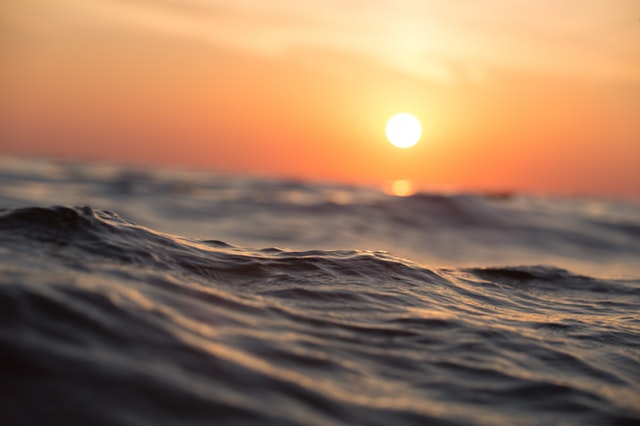 TRON (TRX) has been one of the most popular cryptocurrencies in recent years. The project has achieved a tremendous amount of success in less than a year, and while the first birthday of its MainNet is approaching, TRON certainly continues to impress to this day.
With that said, its price is still noticeably low, and many would agree that the project is heavily undervalued. The low price even allowed other projects to push it out of the top 10 list, with TRX currently being the 11th largest cryptocurrency by market cap. However, it is likely that TRON will not remain undervalued forever, and that its price might soon see a surge that its entire community has been waiting for, for a long time now.
Why TRX might see growth soon
As many undoubtedly know, TRON is a lot more than just a cryptocurrency. It has developed a massive ecosystem, which offers a development platform for coins, smart contracts, and dApps. It also acquired BitTorrent last year for its Project Atlas, which will allow torrent users to earn crypto through participation in content sharing.
For this purpose, it also launched BitTorrent (BTT) token, which saw its launch on January 28, 2019 on Binance Launchpad. This was dubbed the most successful ICO in history at the time, although several coins launched since then have broken its record.
In addition,…