Why Blockchain Projects Keep Failing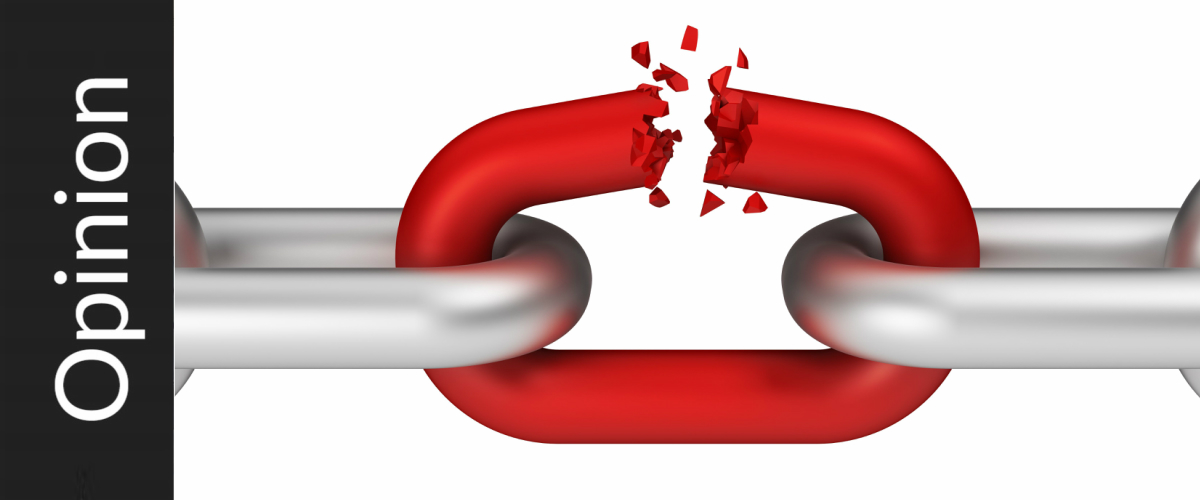 If you've been keeping up with news coming out of the blockchain community over the past year, you've probably heard countless projects hyped as the next best thing—only for them to fall off completely off the map a few months later. While some of these projects offered no practical solutions and seemed destined to fail, others creatively used blockchain technology to enhance the way we perform day-to-day tasks.
So, What's the Problem?
For starters, many of these founders have no real experience running a business or managing finances. Instead, teams are usually comprised of programmers and tech geeks with the ability to develop blockchain-driven apps, but have no clue about project management, allocating resources, effective team building or marketing.
What's more, when you look at the average blockchain start-up's website, you'll probably find a list of team members with accolades a mile long. And many of these "achievements" are in similar blockchain projects that have yet to take off. This makes it hard to distinguish between what is hype and what is credible information, which scares off all but the high-risk investor.
Project Success Starts at the Team Level
The sudden interest in cryptocurrency and blockchain technology can be compared to the California Gold Rush. Everyone wants to get in on the ground floor so that they can make as much money as possible.
Unfortunately, this mentality isn't just present among investors — it's how team members operate, as well. Too many project leaders and CEOs are too focused on becoming the next Steve Jobs. Instead of building technology that addresses actual pain points, they focus on two things: money and fame. As a result, project failure skyrockets as tasks are mismanaged and team members leave, frustrated with out-of-touch executives and overbearing managers.
To address these issues, start-ups must first tackle the issues that arise at the team level.
Stop focusing so much on money. Blockchain projects need to use technology to solve problems or enhance specific tasks.
All team members need to be involved in the project planning phases.
Management needs to come up with a long-term project roadmap to maintain scope and not waste time and money on irrelevant tasks.
Building a strong team is the first step towards ensuring your blockchain project succeeds. Not only does it add more structure to your organization, it helps prevent conflict and power struggles that lead to hard forks and other problems. Because when team members are motivated to reach key goals and objectives aside from just earning money, they're more likely to work cohesively.
Poor Money Management
Naturally, not all problems affecting blockchain projects are team related. Poor money management also leads to project failure as managers recklessly spend money on things that don't help them reach their goals and objectives.
Another reason why it's important to create a clear-cut roadmap during the initial phases of your project.
It's Time for a Better Paradigm
Project success starts at the team level. Clear-cut goals and objectives ensure that the scope of blockchain projects are aligned with the interests of the investors and supporters. This results in less scams and more legitimacy in the community as developers work towards creating workable blockchain solutions rather than making a quick million.
Stick around for our next blog post to learn more about how you can maximize your project's success. Also, be sure to check out the ICOSuccess website to learn more about how you can market your ICO in a way that positions your project for long-term success.
Cryptocurrency Fraud is Evolving; Bitcoin ATMs Mitigate Risk 
In one of the more overlooked aspects of the crypto ecosystem, it appears that the bulk of illicit activities are shifting from hacks and thefts to cryptocurrency fraud and scams.
CipherTrace, the crypto-surveillance, and analysis firm released a report at the end of Q4 2019 that revealed hacks and thefts had decreased by 66 percent in 2019 while fraud and misappropriation of funds surged by 533 percent. And beneath the COVID-19 hysteria of 2020, hacks in the crypto sector have been eerily isolated. 
Outside of a few exploited flaws in P2P exchanges and DeFi flash loan vulnerabilities, the headline-grabbing hacks of exchanges for hundreds of millions of dollars have been absent so far this year. Is the industry due for another massive hack, or are stringent KYC/AML processes, regulatory crackdowns, better security practices, and blockchain surveillance working? 
KYC/AML Improvements Are Reducing the Appeal of Crypto Exchange Laundering 
2020 is far removed from the no-KYC wild west days of the early-mid 2010s where anonymous altcoin casinos preponderated and the Dark Underbelly of Cryptocurrency Markets thrived. 
Today, bitcoin and the crypto ecosystem is becoming institutionalized with a surfeit of derivatives (e.g., options, futures, perp swaps, etc.) available on…
IE Option – 91% Profit on BTC Fluctuations in Every 60s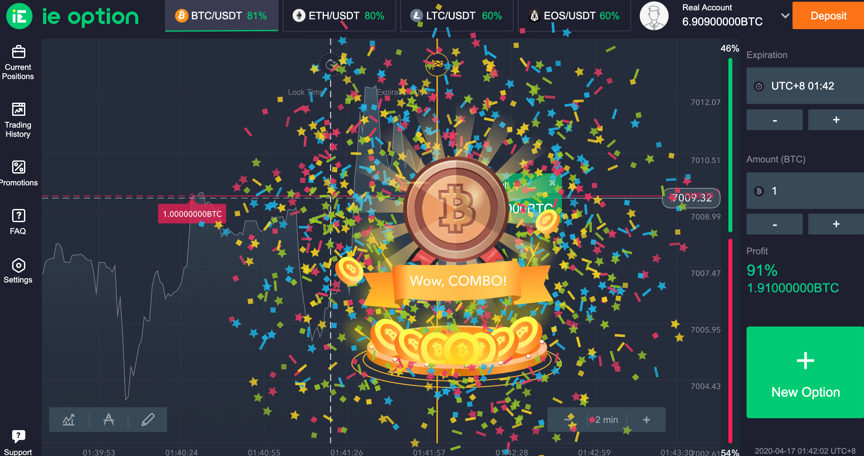 On Thursday, Bitcoin price broke below $6,700 and hit the weekly low to $6,480. Then, it rebounded back above $7,000 again with an increasing rate of 5%. At press time, based on the incomplete statistics, more than $720 million worth cryptocurrency futures contracts have been liquidated in this week. During the strong market fluctuation, investors are learning a hard lesson about the downside of cryptocurrency futures trading with leverage. 
Since we know that we cannot make money by investing in BTC spot trade during the bear market, and we notice the high risks of liquidation by trading leveraged bitcoin futures contracts, how can we hedge the loss in spot trade and profit from the BTC market volatility? 
BTC Option is a profitable trading product that you can turn to!
What is Option?
Option is a type of crypto derivative contract which enables investors to make speculative bet on price rising and falling. Call option means that trader long BTC at a given strike price, while Put option allows trader to short BTC at a given strike price. 
For example, if you predict that BTC price may surge, you can buy a call option. Suppose that you buy a call option at $7,000. As long as price exceeds $7,000, you can make profit. 
IE Option – Get…
4 things you should know about bitcoin casinos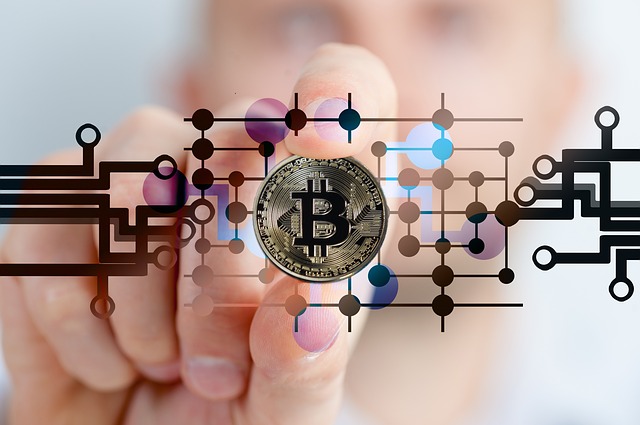 Bitcoin Casinos are the ideas of innovation, firmly moving towards the goal of disrupting the whole Gambling Industry. Best Bitcoin Casinos are the true trailblazers of the new era of gambling. Their creators quickly recognized all the immense potential that blockchain and cryptocurrencies contained within themselves. Most of the top Crypto Casinos started operating in the first half of the past decade and are quickly moving towards being the dominant force, when it comes to online gambling. There are a couple of key characteristics and advantages that elevate BTC Casinos above the rest of the competition on the market.  
Trusted casinos have fast withdrawals
Only the Best Bitcoin Casinos offer players the benefits that come with using cryptocurrencies as the main source of finance. One of the biggest advantages that BTC Casinos have over the rest of the competition is speed. When using cryptocurrencies, players can deposit and most importantly withdraw their money with blistering speeds. Thanks to blockchain technology, all the financial transactions are completed within the minutes of request. Alternatively, standard online casinos operating under the guidance of classical banking intuitions, need several days to complete the same procedures.
In BTC Casinos anonymity matters 
Another amazing benefit of Bitcoin Casinos is the ability to stay completely anonymous during the transactions and gameplay. Thanks to the…