Why the Whales Couldn't Care Less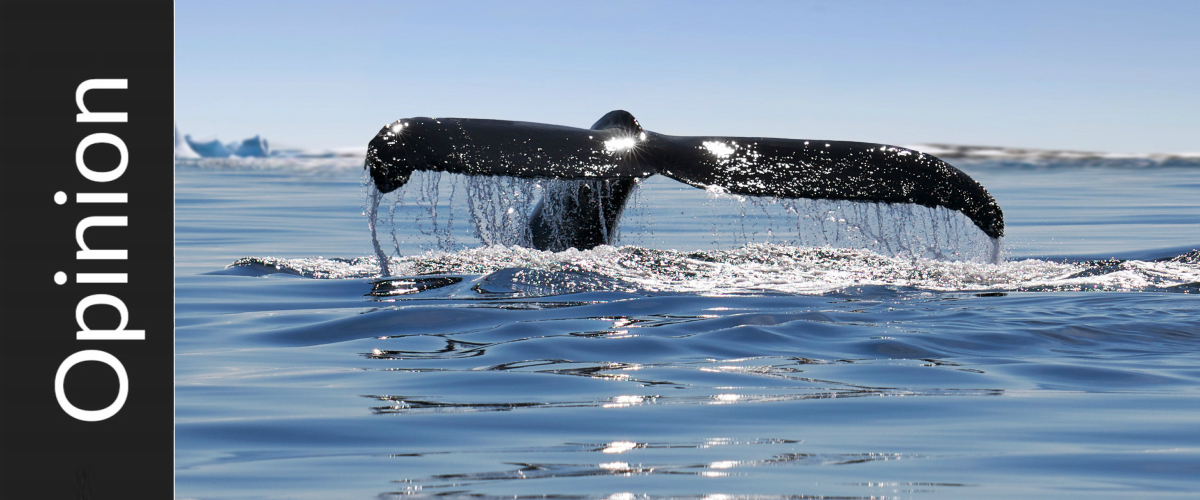 What's wrong with crypto investing?
If you ask traditional investors, you'll probably get responses like:
Most projects have zero transparency.
There are too many impractical solutions being developed.
Few project leaders have the business experience needed to successfully launch their platform.
While three distinctly different issues, they can all be traced back to one major problem: Most projects don't consider the needs of the traditional investor, which can be a crucial mistake when going after, excuse the pun, the big fish. This is because too many blockchain startups focus on attracting whales rather than the functional, conservative crypto investor.
This causes a number of long-term problems which can negatively affect the integrity of a project. For starters, whales aren't necessarily interested in the long-term success of the project. They're looking to invest in a startup when the price is low, then sell as soon as they're able to maximize their profits.
Whales Aren't Concerned with the Project
Naturally, there will be whales looking for investment opportunities everywhere, not just in the crypto space. However, the problem with blockchain projects is that they become so whale-oriented that companies start to lose the scope of their initial goals and objectives and wind up catering to whales rather than the blockchain community and their long-term investors.
What's more, many whales end up manipulating the value of tokens to further increase their earning. If you've ever watched the price of a token soar after it was being overhyped on social media, or watched a token crash after negative, speculative news about a project went viral, then you've witnessed whales manipulating the market firsthand.
The Industry Needs a Workable Alternative
As it stands right now, the blockchain industry is overrun with whales looking to become the next Tim Draper and scammers looking to make a quick buck. Before we can truly legitimize blockchain technology and onboard serious, longterm, value-based investors, there needs to be a change in how startups raise funds.
Going forward, blockchain projects should:
Have safeguards to protect supporters against scammers.
Be aligned with the interests of the serious investor.
Be able to sustain themselves without the assistance of pump-and-dump whales.
Be free of speculation and unnecessary hype.
Guess what? We're closer to this reality than you think.
The Solution Is The Distributed ICO
Distributed ICOs are a new, more efficient way for blockchain projects to raise money. They do this by bringing the security of smart contracts and traditional project management to the blockchain arena.
Instead of generating hype and appealing to the deep pockets of whale investors, distributed ICOs target the serious blockchain enthusiast by ensuring supported blockchain projects are practical and capable of addressing real-world issues.
Here's how the Distributed ICO works:
Funding is based on the actual needs of the project. Startups are only able to raise the money they need to ensure their platform succeeds, effectively reducing the need for whales.
Funds are distributed over an extended period of time rather than at once. Like years and quarters, the project is divided into periods and rounds. At the end of each round, a specific number of tokens are allocated to the investors.
At the end of each round, investors are able to vote on the future of the project. This ensures that the platform is always aligned with its investors. If the investors vote not to continue the project, their funds are automatically returned and the ICO is terminated.
Moreover, the distributed ICO model rewards early investors by offering tokens at a discounted rate in the early periods of the ICO.
Sound interesting? Visit ICOSuccess today to learn more about Distributed ICOs and how you can use them to take your blockchain project to the next level.
Top 4 Cryptocurrencies to Bet on in 2019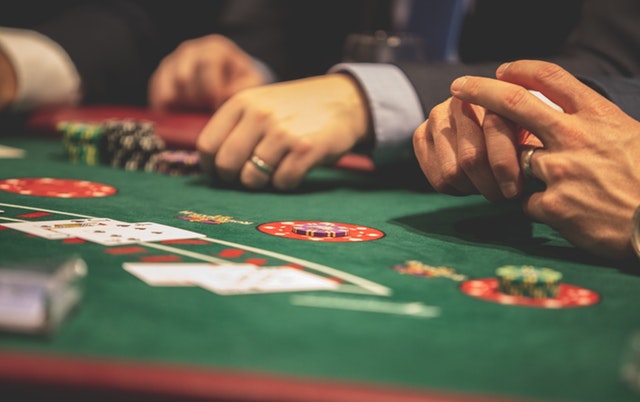 The crypto winter ended and Bitcoin is breaking through the $5000 resistance barrier and leading a general charge in bullishness among cryptocurrencies has seen more positivity in the market than ever before. However, before any talk of a crypto spring should start, we need to look at what happened during the winter.
Many different platforms were either fully released or improved upon significantly. There has been a surge of innovation and the crystallization of ideas. The market isn't just about crypto trading or bitcoin trading; it has become more about what businesses will leverage blockchain in the best way. Investors need to look at what a coin offers beyond just being a cryptocurrency. What partners does it have, what is the long term plan and is it liquid enough?
Investing in altcoins has never been a better option than right now. The volatility index shows that the market is growing without having to rely on Bitcoin. While Bitcoin still determines and up or down trend, the altcoins do not follow this trend exactly. More and more tokens and coins are surviving and thriving on their own merits rather than riding in Bitcoin's wake.
The four coins to follow are our pick for the top 4 cryptocurrencies most likely to give you substantial returns by the end of 2019.
Stellar Lumens (XLM): Cheap coin, and massive market to grow
…
2019 Will Be a Big Year for Luxcore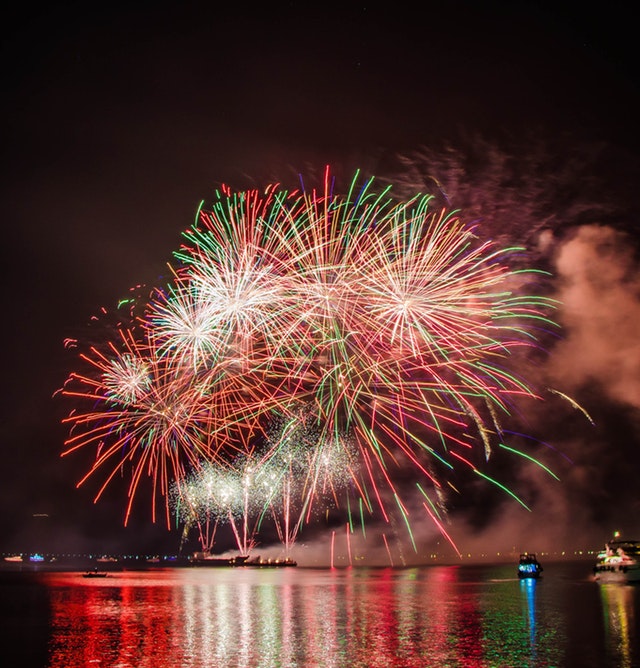 With the recent surge of Bitcoin in the last few weeks, many traders are hoping for a more profitable year than 2018.  Even if that comes to fruition, my advice over the past year remains the same.  Traders must look for companies and projects that offer blockchain solutions with real-world use and complete transparency.  One company that meets both of those requirements is Luxcore (LUX).
What is Luxcore?
Luxcore is a blockchain solutions and services ecosystem that focuses on developing security and privacy products.  The Luxcore platform utilizes the PHI2 algorithm powered blockchain to build a wide variety of product offerings.  One of the platform's primary goals is to help close the gap between regular consumers and enterprise users by introducing specific use-cases for each group of users.
Exciting Roadmap for 2019
As mentioned earlier, one of the absolute requirements of building a successful blockchain project is to be fully and completely transparent.  Luxcore certainly meets that requirement with the introduction of their most recent roadmap.
The roadmap does a great job of showing which projects are in development, how far along each project is, and the expected completion date of each project.  With this, LUX traders and potentially interested consumers can follow along and monitor the status of projects that they are especially interested in.
Since many crypto projects have inevitably disappointed the market, offering…
Can XRP Break Out of the Falling Wedge?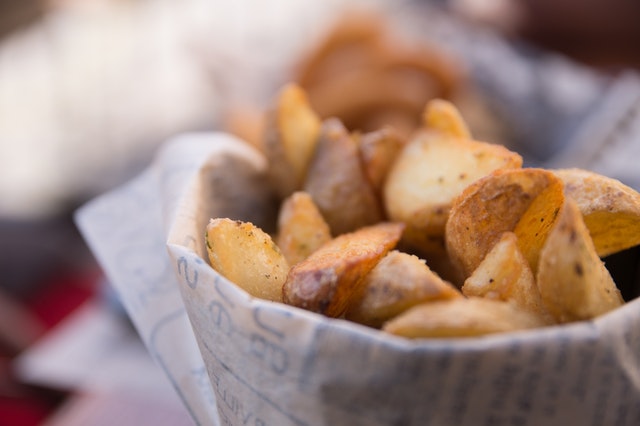 XRP is the third largest cryptocurrency by market cap, which currently sits at around $13.5 billion. The coin also has a price of $0.325316 at the time of writing, after seeing a significant price correction of 4% in the last 24 hours.
Just like many other cryptocurrencies, XRP has seen massive losses during the 2018 bear market. However, this falling wedge seems to have seen a real breakout in 2019, as the crypto winter started to let go, and a lot of coins saw significant price recoveries.
XRP's falling wedge was much more difficult to stop, which can be seen on its long-term chart. But, the recent bull runs allowed numerous cryptocurrencies to finally see growth, and XRP is definitely one of them. The charts also show that the coin's falling wedge has seen a breakout, which is an excellent thing for the future of XRP's price.
However, for the coin's price to truly turn and stay bullish, XRP needs to see larger volumes. The experts believe that this is the key for a new rally, one which would allow XRP to reach true recovery.
XRP price performance and predictions
As mentioned, XRP had struggled to start growing even when most other cryptocurrencies were drawn in a number of bull runs. While the coin has been acting the same as others until mid-February, it is clear that the…