What is Bitcoin IRA and Which Ones to Consider Using in 2019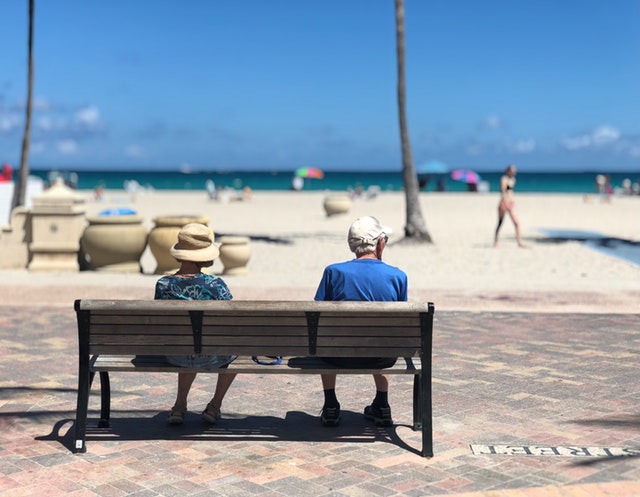 As Bitcoin, and cryptocurrencies in general, continue to advance in the world of modern finances, many are finding new use cases for this form of money. Although cryptocurrencies still have limited use cases, many of them are finding new ways to be useful, which will give them an advantage and secure their long-term survival.
Bitcoin, for example, already has numerous use cases, including purchases of goods and services, crypto trading, loans, savings, and more. Another of its use cases includes individual retirement accounts or IRAs. Simply put, this represents an account that individuals can open at a number of financial institutions, and use it to save money for their retirement.
Many choose to open these accounts due to lower taxes, which allow them to save up more. IRA comes in several types, including traditional IRA, rollover IRA, and Roth IRA. Traditional IRA is as simple as it sounds — users simply open an account and start adding money that they can afford to deduct from their income.
Rollover IRA includes "rolling the money over" from the qualified retirement plan to the IRA, while Roth IRA allows users to deposit after-tax money which can then grow completely tax-free
Bitcoin IRAs work pretty much in the same way, except you deposit Bitcoin instead of traditional currencies. While some of the older, traditional IRAs have decided to expand their businesses in order to add cryptocurrencies, there are also several IRAs that were designed and created for dealing with cryptocurrencies specifically. Here are some of the best Bitcoin IRA to choose from in 2019:
1) BitcoinIRA
BitcoinIRA is an IRA company that provides all three types of IRAs, and it works with multiple cryptocurrencies, including Bitcoin, XRP, Ethereum, Bitcoin Cash, Litecoin, and Ethereum Classic. It also provides a number of services, including consultation with experts, updated price charts for BTC and ETH, a downloadable e-book that serves as a guide to Bitcoin IRA investing, and more. It is an excellent choice for investors that wish to have a diverse selection of cryptocurrencies for their IRA, and all of the invested coins will be kept safe in a special wallet with a three-layered security system. Using it is easy, which makes it perfect for experienced investors and newcomers alike.
2) Broad Financial
Broad Financial is a company that allows its customers self-directed IRAs, as well as solo 401(k)s. The company has been offering IRAs for a long time, finally going crypto recently, and including Bitcoin. It allows users greater flexibility with their BTC investments, and it includes a flat fee in order to invest. In other words, after users pay $1,395 (or a different amount, depending on the state), they can keep investing any amount they want.
The company also offers helpful information about Bitcoin and even a specialist that can provide professional advice to users that are experiencing difficulties. Starting off is quick and easy, and users can do it online or via a phone call.
3) Regal Assets
This is the first company to receive a license to trade crypto commodities, as well as the first to include alternative assets IRAs for BTC. Apart from Bitcoin, Regal Assets also allows its customers to invest in XRP, Ethereum, Litecoin, and Monero. It provides users with a free rollover kit, and it offers different security and portfolio packages. Furthermore, it is available at any time of day and night to answer users' questions via chat.
4) First Digital IRA
First Digital IRA provides users with the ability to invest in Bitcoin, XRP, and Ethereum IRAs. However, it also includes other investments, such as mutual funds, stocks, real estate, bonds, precious metal, raw land, and alike. The company also offers all three types of IRAs, as well as a cryptocurrency specialist who can provide users with professional advice and set them up with their digital IRA.
The company's expert can also help with providing paperwork, secure storage for digital coins, as well as all the information necessary for making a proper investment decision. This is by far the best option for those who want the service to handle their digital IRAs, which may not be for everyone, but it can be quite helpful to some who require assistance with their digital investments.
For the latest cryptocurrency news, join our Telegram!
Disclaimer: This article should not be taken as, and is not intended to provide, investment advice. Global Coin Report and/or its affiliates, employees, writers, and subcontractors are cryptocurrency investors and from time to time may or may not have holdings in some of the coins or tokens they cover. Please conduct your own thorough research before investing in any cryptocurrency and read our full disclaimer.
Image courtesy of Pexels
Trusted Crypto Tumbler To Protect Your Wealth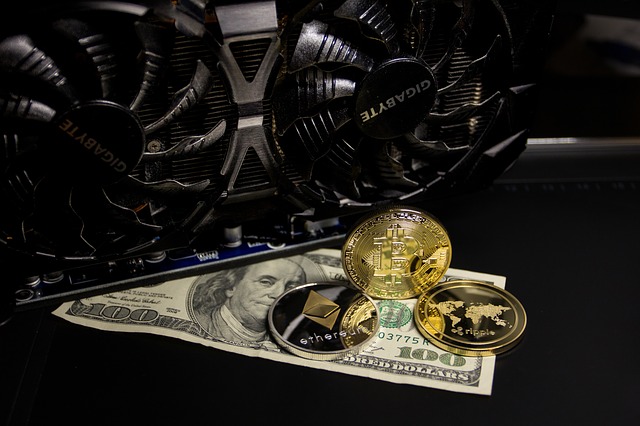 Back when Bitcoin originally emerged, over 11 years ago at this point, cryptocurrency transactions were believed to be fully anonymous. This belief stuck around for years to come, but today, we know that, in most cases — this is no longer the truth.
Since the invention of blockchain explorers, it became possible to track every Bitcoin transaction, all the way back to the genesis block. This came as a part of blockchain transparency which promises to eliminate corruption, theft, and other such issues.
However, there is still a need for a certain level of privacy, as people like to keep their wealth to themselves, and not let everyone know how much money they have, or how much they sent for whatever purpose. This is why many are now using crypto tumblers, or mixers.
What do crypto mixers do?
As the name suggests, crypto mixers/tumblers mix up the coins in order to hide/disguise/make it difficult to discover where the coins came from. Things like the amounts, transactions, and wallet addresses to and from which the coins travel are fully traceable, which is why tumblers exist.
In a way, you could say that mixers can add an extra layer of privacy while using Bitcoin, Ethereum, Litecoin, and many other cryptocurrencies. There are many Bitcoin mixers Continue Reading
5 Best Places to Bet with Bitcoin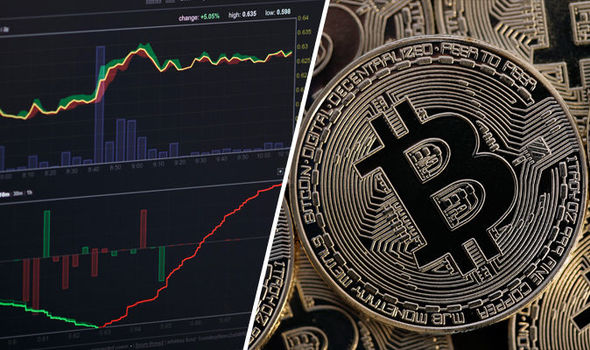 It seems like BTC is always making headlines for one reason or another.
When the market points towards bullish behavior Bitcoin is all the rage. When there is so much long action (going on right now) and then the price plummets, BTC also dominates the headlines. The same goes for legislation and when any new crypto product or platform comes out. It's always compared against BTC.
So with BTC fever in full swing, sportsbooks around the world have adopted digital currencies as one of their main forms of funding accounts and paying out winnings. And with sports betting legalized in states across the USA, both BTC and legal online gambling are in the limelight. 
But where are the best places to bet using BTC and other cryptos? Furthermore, why would you want to use BTC, LTC, or Ethereum in this manner?
The Why
The principal reason why you would want to use cryptocurrencies in your 'sports investing' ventures is speed, cost, security, and bonuses.
When you use cryptos like BTC (BTX) to move money in and out of your account. You bypass the standard centralized banking system which drastically improves on both the speed of the transaction and the cost of the transaction – this is especially true with payouts. 
…
Bitplaza Inc Introducing Cryptocurrency to Retail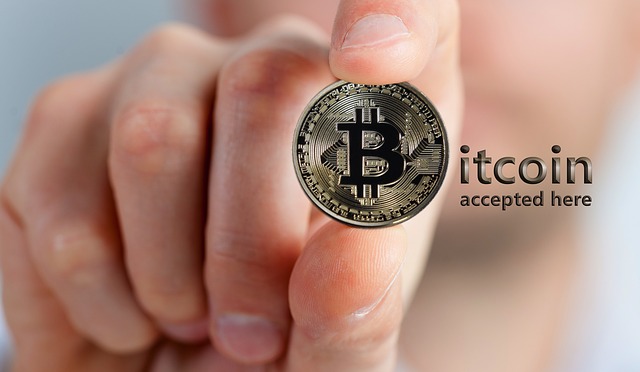 Even though influential companies are not ready to validate cryptocurrencies as a stable form of money, Bitcoin is becoming a more frequently used currency daily. There is a rising number of companies that accept Bitcoin for the purchase of their products, validating it as a spendable currency around the globe.
Bitplaza Inc took the next step into technology and commerce, providing customers with a platform where they can spend Bitcoins for their needs through a mobile device. It opens the opportunity for companies and brands to list their products in exchange for Bitcoin, which will give more credibility to the coin.
What is Bitplaza?
Bitplaza is a shopping app that belongs to a retail company called Bitplaza Inc, located in Pennsylvania. The app is available on both Google Play and the Apple App Store. Bitplaza allows anyone globally to purchase brand new items with Bitcoin. The app has a wide variety of products to buy online, from electronic devices, video games, even groceries. The products that can be purchased from the app range from popular brands such as Sony, Starbucks, Adidas, Apple, and many more. The Bitplaza team is always adding new products to the shopping app, making more items available to be purchased with Bitcoin. The app covers a broad range of products for the different needs of the…