XRP turns green as it secures listing on new crypto exchange Shardax
An exciting new crypto exchange Shardax, which is built to be user-friendly, fast and secure one, announced to list Ripple's XRP just recently. And all the major cryptocurrencies, including Bitcoin, are still trading in red, XRP is up by 2.34% at the press time.
Since the emergence of cryptocurrency and blockchain technology, crypto trading has been one of the most profitable investment options for many individuals who have an eye for emerging technology. However, considering the crypto market's high volatility, unregulated and decentralized nature, the risks of fraud and complex technology make it problematic for new merchants and investors to venture into the industry.
Luckily, Shardax as a cryptocurrency exchange provides an alternative for investors and merchants who do not have the technical know-how or business acumen to run their due diligence on virtual currency ventures. And now the very same exciting new exchange has announced the listing of XRP.
We are happy to announce that XRP (@Ripple) is to be listed on Shardax.

Remember to register now to receive 0% trading fees for the first 3 months after launch.https://t.co/IB5L3WehDy pic.twitter.com/8nKawKSORB

— Shardax (@ShardaxOfficial) November 13, 2018
What is Shardax Exchange? Why XRP listing on it is worth noting?
Shardax crypto exchange was launched in the third quarter of 2018, created to combine the dominance of top-tier cryptocurrency exchanges, with the capability to profit from users deposited proof-of-stake coin remunerations. Shardax is easy to use crypto platform that promises both investors and the exchangers optimal security guarantees, smooth trading, and trade opportunities.
The most recent cryptocurrency exchange embracing Ripple's XRP, Shardax Exchange also has a very attractive Referral Program that can earn investors money while they accumulate and trade digital assets by simply referring their friends into joining the platform. According to some analysts, Shardax is superior when compared to CoinPayment Airdrop.
Besides its superior instant trade attribute, Shardax's user-friendly interface is modified specifically to make it easier for all users to exchange and trade between virtual currencies. Users stand a chance to trade their digital assets at the best prices thanks to the Shardax platform that offers an advance view on the market. Both functionalities, advanced view and instant trade, are friendly to handheld devices such as mobile phones and tablets meaning users will be able to conduct their trading activities everywhere.
Shardax is Accessible and Offers Low Tariffs
One of the major advantages this new exchange platform offers to its users is its transparency where individuals are always shown the tariffs they are supposed to pay when making a withdrawal or trade. All their fees and tariffs are transparent with no hidden charges imposed on users.
At the time of writing, Shardax charges a 0.1 percent trade tariff with the option to enjoy a 50 percent discount when trading with Shard, the native cryptocurrency affiliated with the exchange.
Shardax Holding or Storing your Digital Tokens
While Shardax holds the user's staking digital tokens, they are liable to receive proof-of-stake rewards from the exchange. Users can buy and sell cryptocurrencies all in the same place without experiencing any delays; users can even be recipients of staking rewards while their digital tokens wait in the order book.
Reliability and Security
You want your XRP tokens to be safe no matter what exchange you use, right? To make sure user accounts and digital tokens are secure, Shardax exchange has formulated multiple protection layers that act as security walls that maintain a high-level security. A big percentage of funds are stored in cold storages with all wallets having delegated servers.
Shardax Exchange Offers on Offer
As an incentive to the crypto world, Shardax announced to the market that it would be offering its first 50,000 registered users an incentive of paying 0 percent trading charges until 2019. The registration is still ongoing but slotted to be closed soon.
Shardax Cryptocurrency Exchange Lists Ripple's XRP
Shardax cryptocurrency exchange is focused on stamping its authority in the crypto space and has ventured into listing relevant cryptos that exist in the market, Ripple (XRP) being the latest token.
As noted at the beginning of the article, taking to their Twitter handle, Shardax announced that they were glad to have come to an understanding with XRP and are going to be listing the number 2 ranked cryptocurrency in the market. In addition to the news, Shardax announced that they are offering a 0% trade fees incentive for the first three months for users who register now.
For real-time trade alerts and a daily breakdown of the crypto markets, sign up for Elite membership!
Disclaimer: This article should not be taken as, and is not intended to provide, investment advice. Global Coin Report and/or its affiliates, employees, writers, and subcontractors are cryptocurrency investors and from time to time may or may not have holdings in some of the coins or tokens they cover. Please conduct your own thorough research before investing in any cryptocurrency and read our full disclaimer.
Image courtesy of Mohamed_Hassan/PixaBay
Playbetr: Bitcoin and Litecoin and Cryptocurrency Sportsbook and Casino

When it comes to online casinos, cryptocurrency, bitcoin and litecoin sportsbooks, www.playbetr.com is a premier site in the industry, offering only the best in gaming and entertainment. With more than 1,000 casino games of a wide variety, there's no reason for users to look elsewhere. Top-rated experiences and positive reviews all around have put Playbetr on the map, marking it as the best place to play. A quick look at their features will only help to solidify this ranking.
History
Seasoned vets of the cryptocurrency casino and sportsbook industry worked hard to develop Playbetr and get it to where it is today: the #1 licensed site. Because of their intuitive ideas and expertise, this group of professionals was able to bring together only the best of cryptocurrency, casinos, and sportsbooks to engage with their users on a heightened level.
With entertainment at the forefront, this pbr-based online casino and sportsbook is 100% cryptocurrency and is tied to U.S. dollars. This unique take on cryptocurrency eliminates the concern for the unstable market that online currency can sometimes bring about. With zero worries on the user's end, Playbetr makes it possible for them always to have an accurate view of their winnings with the ability to immediately withdraw them.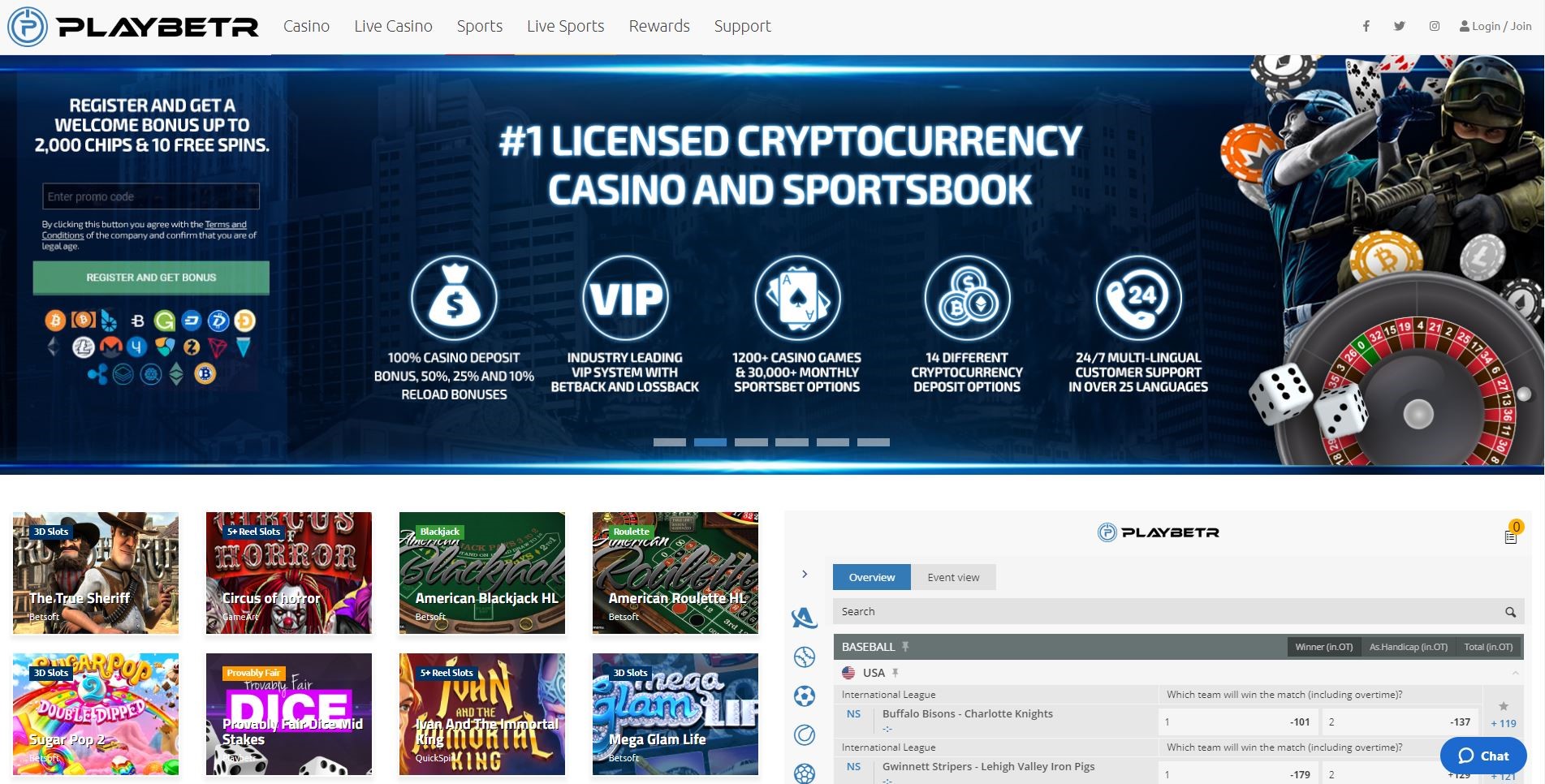 The Stability is Here: USD Tether Comes to 1xBit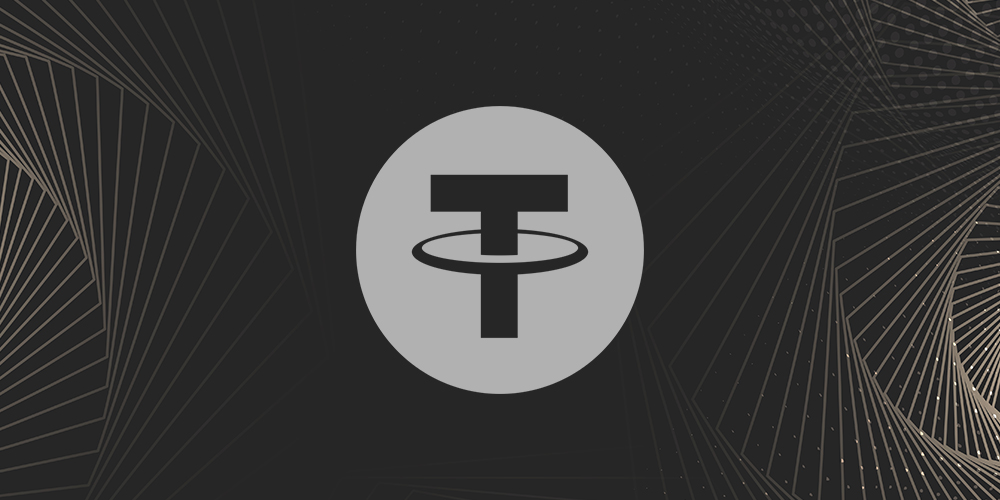 Cryptocurrencies have been stirring the interest of the general public for the last several years, mostly because of the wild price swings that yielded massive profits for the dextrous speculators. The unprecedented level of security, almost complete non-traceability, superior speed of transactions, and substantially lowers fees are among the factors that facilitated the embracement of cryptocurrencies by the millions around the globe.
But on the flip side, high volatility, inherent to digital currencies, has oftentimes dissuaded traditional investors, traders, and common users from entering the space. However, things have changed after the emergence of stablecoins, the type of cryptocurrencies explicitly designed to provide holders with a hedge against severe volatility, thanks to their direct binding to the so-called "stable" class of assets or commodities. Those assets come in the form of the traditional fiat currencies (USD, EUR, CNY) or the traded commodities (gold and other precious metals, crude oil, rubber). Over a short period of time, stablecoins became a cog in the crypto machine, with one coin currently dominating this niche.
USD Tether: stability amidst the total volatility
Similar to Bitcoin, the dominance of which has already surpassed the 70% mark, USD Tether (USDT) currently holds the upper hand among the peers. The idea concerning the issuance of a cryptocurrency that would be pegged to the US dollar, along with a basket of other traditional currencies, to provide…
Now is the Perfect Time to Become a BitStarz Affiliate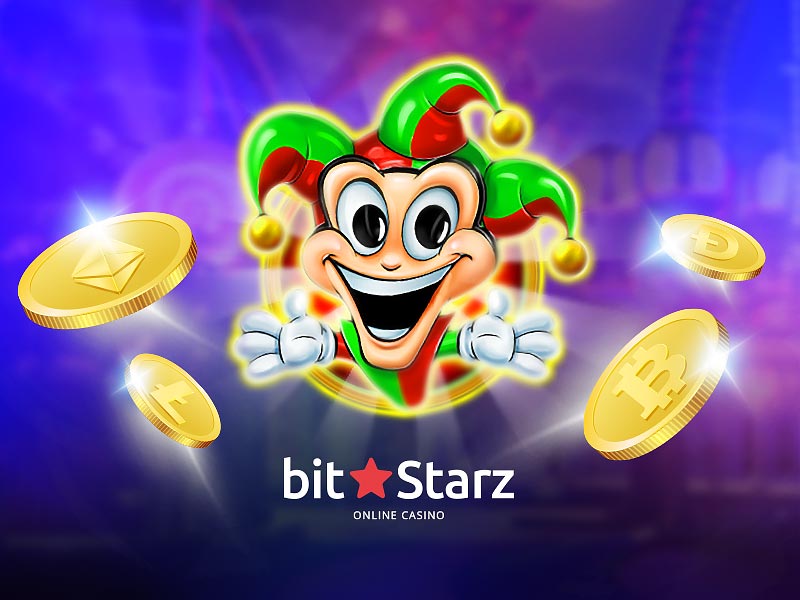 Cryptocurrency isn't just a passing fad or get rich quick scheme, it's an innovation that is changing the world as we know it. No industry has benefited more from cryptocurrencies rocket to the moon than iGaming, as it's grabbed onto the digital coin revolution with both hands.
What was once something offered by just a few niche casinos has actually catapulted the likes of BitStarz to industry superstardom. The growing benefits of Bitcoin and other cryptocurrencies used in iGaming simply can't be ignored, with affiliates now also able to reap the benefits – there simply is no better time to become a BitStarz affiliate!
Affiliate Marketing is a Money Maker
Affiliate marketing has a hand in almost every industry, even if you don't see it. In fact, from retail all the way through to ICOs, affiliate marketing has a role to play in generating business and brand awareness for companies around the globe. This certainly isn't a one way street relationship either, as affiliates under the right scheme can generate huge revenues.
Where there is iGaming there is affiliate marketing, the two just seem to go hand in hand. Long before other industries woke up to the value of affiliate marketing, iGaming was already ahead of the curve. Now, take a new innovation like crypto, which commands headlines, and mesh it with the ever popular online casino industry…