3 Altcoins That You Should Avoid Investing in 2019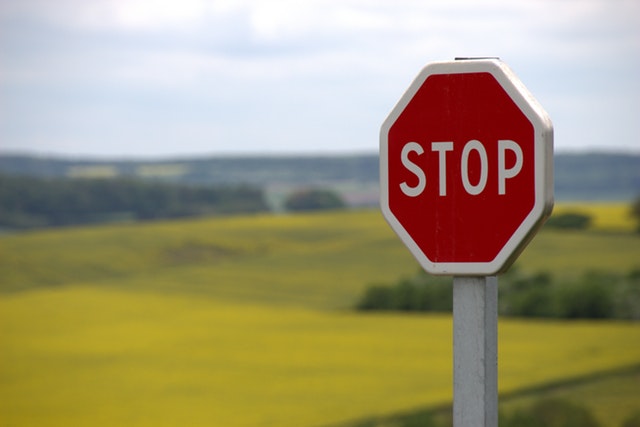 If you are interested in investing in cryptocurrencies, chances are that you are trying to find a coin with the biggest chance to succeed and go big. While searching for a good investment like this is a decent strategy, it is also important to do your research and discover which altcoins to stay away from.
Skeptics are known for saying that all cryptocurrencies will fail within a few years. While it certainly cannot be expected that every single altcoin will survive, it will likely take more than several years to kill them off. Even so, for those that are careful enough and know how to pay attention to detail, there are indicators that might tell you which coins will likely disappear quite soon.
Because of this, we have come up with 3 altcoins that are most likely to fail soon, possibly even before 2020. While the final decision is yours, most people agree that investing in these coins is a bad idea.
1. Verge (XVG)
Verge is the coin that has experienced huge losses quite recently. Only half a year ago, the coin was praised as one that might bridge the gap between crypto industry and some online businesses. It even got partnered up with Pornhub, which is one of the top websites in the adult entertainment industry.
However, soon after that, Verge started losing value. Now, it dropped on the list, and it currently holds the rank of 48 on CoinMarketCap's list of largest cryptos. Most experts agree that XVG has failed for a few reasons. The biggest one is likely the fact that it was overhyped. After partnering up with Pornhub, many believed that large firms such as Amazon are next. Unfortunately, by becoming "porn coin", not a lot of others wanted to join up with XVG.
The fact that it is a privacy coin did not help either, and Verge is almost completely forgotten these days. While it undoubtedly has its community to rely on, experts agree that it will probably never reach $1 again. Instead, it will only continue to lose price, and sink lower on the list, until it loses all support and disappears.
2. Tether (USDT)
Tether is a well-known stablecoin that has been a topic of many discussions within the last few months. While it is still among the top 10 cryptos, holding the rank of 8th largest coin by market cap, many believe that this will not last forever and that USDT will soon disappear.
Tether is still the most famous stablecoin, but it was simply a center of controversies too many times for people to still genuinely believe in it. As a stablecoin, each of its coins is backed by a single $1, which is why its price should always be $1, without any high volatility. So, what is the problem?
The problem is that the company that is issuing USDT needs to prove that it can actually back all of its coins. Tether currently has 1.7 billion coins in circulation, which means that the company needs to have the same amount of money backing the coin. So far, they failed to provide evidence that this is true, and the coin started experiencing significant volatility. Suddenly, nobody wanted to own USDT anymore, in fear that their coins are worthless.
People started returning the coins and exchanging them for other digital currencies, and Tether still did nothing to defend its coin. In fact, it actively avoided doing so for years. For a lot of people, this was confirmation that they cannot confirm its worth, and Tether lost a lot of its support, holders, and its value never actually returned to $1. Soon enough, investors turned to other stablecoins that are doing things "by the book", and that can prove their worth, which is why Tether will likely fade away in time.
3. Dogecoin (DOGE)
Finally, there is DOGE, which is quite a popular coin, despite the fact that it is constantly losing value. Its story is known to a lot of people already — it started off as a joke several years ago, and it outlived all expectations by still being around today, especially since its creator, Jackson Palmer, decided to distance himself from the project.
Dogecoin is actually not surrounded by controversy, bad decisions, or secrets that can destroy it. It is simply losing value due to the fact that it has no total supply. In other words, it can be mined infinitely, and the more you mine it, the more coins get into circulation, and the more its value drops.
Over the years, DOGE became a tipping currency, meaning that it is being used for leaving tips instead of likes, upvotes, retweets, and alike. It is a coin that can be used for showing appreciation, which is why it is popular among content creators on social networks. Not only that, but the only reason why the coin survived for so long is one of the strongest crypto communities in the space. Not only is the coins still around, but it managed to hold on to the rank of 25, despite the fact that its price is only a fraction of a cent.
While this is impressive by itself, most people agree that DOGE cannot survive like that forever and that it will likely disappear in a few more years. While many will be sad to see it go, such a faith is likely inevitable for everyone's favorite dog meme coin.
For real-time trade alerts and a daily breakdown of the crypto markets, sign up for Elite membership!
Disclaimer: This article should not be taken as, and is not intended to provide, investment advice. Global Coin Report and/or its affiliates, employees, writers, and subcontractors are cryptocurrency investors and from time to time may or may not have holdings in some of the coins or tokens they cover. Please conduct your own thorough research before investing in any cryptocurrency and read our full disclaimer.
Image courtesy of Pexels
3 Altcoins That Are Outperforming Bitcoin and Will Likely Face Consequences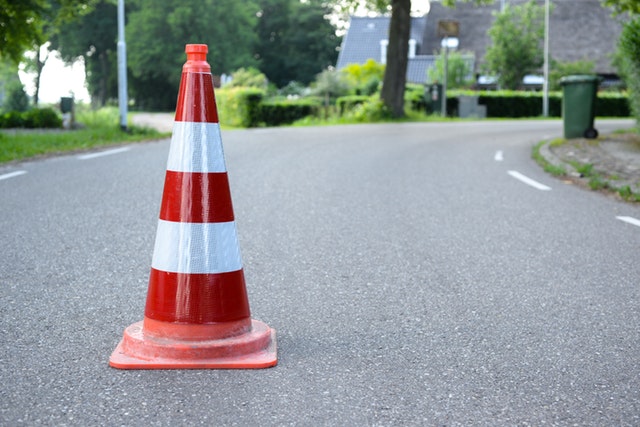 The crypto market is going through a period of massive recovery in the past few months, which has caused the investors' optimism to return. While all eyes are on Bitcoin (BTC), as usual, the largest coin seems to be struggling with a major resistance level at $8,000 at the moment. While this level was breached a few times now, every breach resulted in a correction.
At the time of writing, BTC is approaching this level yet again, with its current price being at $7,985,79, and rising further. The price managed to grow by 1.06% in the last 24 hours, and will undoubtedly hit $8,000 in a matter of hours, if not sooner.
However, while Bitcoin continues to remain volatile and struggles with waves of growth and decline, there are some altcoins that are not following its path. Of course, most of them are performing in pretty much the same manner as BTC, as they always had. But, a few coins have actually managed to outperform Bitcoin in recent months.
While optimists believe that this might lead to decoupling from Bitcoin — something that only Binance Coin (BNB) managed to pull off up to this point — it is likely that there will be consequences for these cryptos. This likely means that a price drop for these specific coins awaits somewhere in the near future, as outperforming BTC…
Why Binance May Be Crucial for Tron (Trx) to Reach $1
TRON (TRX) has been one of the most popular crypto projects in the past year. The coin has received a lot of attention from the entire crypto community, and although the impressions may differ —  the fact is that TRX is one of the most talked-about coins, even today.
However, while the project managed to achieve a lot in less than a year — launch its MainNet, start multiple massive projects, launch dozens of dApps, hundreds of smart contracts, its own DEX, new token, and more — its price remains quite low. Undoubtedly, one of the reasons for this is its massive supply. TRX circulating supply is over 66 billion coins, while the total supply is over 99 billion.
Even so, the coin is believed to be massively undervalued, with its current price sitting at $0.028129, according to TradingView. This price, together with a market cap of $1.88 billion, pushed the coin out of the list of top 10 largest cryptocurrencies, and it currently sits at 11th spot. But, many believe that this is not a permanent position for TRON. In fact, its community believes that it is only a matter of time before TRON rises through the ranks, and its price hits $1. And, the way for the coin to achieve this is believed to be through Binance.
TRON and Binance
Binance is one of the world's…
Why Tron (TRX) Price Won't Remain Low for Long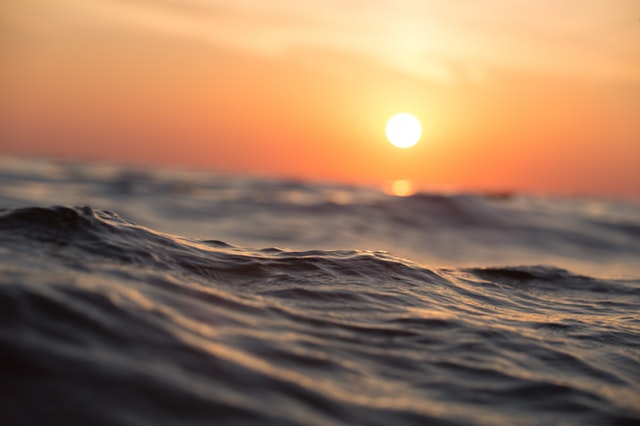 TRON (TRX) has been one of the most popular cryptocurrencies in recent years. The project has achieved a tremendous amount of success in less than a year, and while the first birthday of its MainNet is approaching, TRON certainly continues to impress to this day.
With that said, its price is still noticeably low, and many would agree that the project is heavily undervalued. The low price even allowed other projects to push it out of the top 10 list, with TRX currently being the 11th largest cryptocurrency by market cap. However, it is likely that TRON will not remain undervalued forever, and that its price might soon see a surge that its entire community has been waiting for, for a long time now.
Why TRX might see growth soon
As many undoubtedly know, TRON is a lot more than just a cryptocurrency. It has developed a massive ecosystem, which offers a development platform for coins, smart contracts, and dApps. It also acquired BitTorrent last year for its Project Atlas, which will allow torrent users to earn crypto through participation in content sharing.
For this purpose, it also launched BitTorrent (BTT) token, which saw its launch on January 28, 2019 on Binance Launchpad. This was dubbed the most successful ICO in history at the time, although several coins launched since then have broken its record.
In addition,…