3 Altcoins That You Should Avoid Investing in 2019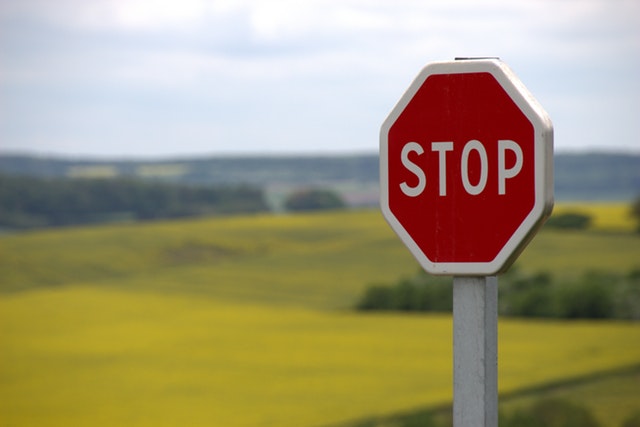 If you are interested in investing in cryptocurrencies, chances are that you are trying to find a coin with the biggest chance to succeed and go big. While searching for a good investment like this is a decent strategy, it is also important to do your research and discover which altcoins to stay away from.
Skeptics are known for saying that all cryptocurrencies will fail within a few years. While it certainly cannot be expected that every single altcoin will survive, it will likely take more than several years to kill them off. Even so, for those that are careful enough and know how to pay attention to detail, there are indicators that might tell you which coins will likely disappear quite soon.
Because of this, we have come up with 3 altcoins that are most likely to fail soon, possibly even before 2020. While the final decision is yours, most people agree that investing in these coins is a bad idea.
1. Verge (XVG)
Verge is the coin that has experienced huge losses quite recently. Only half a year ago, the coin was praised as one that might bridge the gap between crypto industry and some online businesses. It even got partnered up with Pornhub, which is one of the top websites in the adult entertainment industry.
However, soon after that, Verge started losing value. Now, it dropped on the list, and it currently holds the rank of 48 on CoinMarketCap's list of largest cryptos. Most experts agree that XVG has failed for a few reasons. The biggest one is likely the fact that it was overhyped. After partnering up with Pornhub, many believed that large firms such as Amazon are next. Unfortunately, by becoming "porn coin", not a lot of others wanted to join up with XVG.
The fact that it is a privacy coin did not help either, and Verge is almost completely forgotten these days. While it undoubtedly has its community to rely on, experts agree that it will probably never reach $1 again. Instead, it will only continue to lose price, and sink lower on the list, until it loses all support and disappears.
2. Tether (USDT)
Tether is a well-known stablecoin that has been a topic of many discussions within the last few months. While it is still among the top 10 cryptos, holding the rank of 8th largest coin by market cap, many believe that this will not last forever and that USDT will soon disappear.
Tether is still the most famous stablecoin, but it was simply a center of controversies too many times for people to still genuinely believe in it. As a stablecoin, each of its coins is backed by a single $1, which is why its price should always be $1, without any high volatility. So, what is the problem?
The problem is that the company that is issuing USDT needs to prove that it can actually back all of its coins. Tether currently has 1.7 billion coins in circulation, which means that the company needs to have the same amount of money backing the coin. So far, they failed to provide evidence that this is true, and the coin started experiencing significant volatility. Suddenly, nobody wanted to own USDT anymore, in fear that their coins are worthless.
People started returning the coins and exchanging them for other digital currencies, and Tether still did nothing to defend its coin. In fact, it actively avoided doing so for years. For a lot of people, this was confirmation that they cannot confirm its worth, and Tether lost a lot of its support, holders, and its value never actually returned to $1. Soon enough, investors turned to other stablecoins that are doing things "by the book", and that can prove their worth, which is why Tether will likely fade away in time.
3. Dogecoin (DOGE)
Finally, there is DOGE, which is quite a popular coin, despite the fact that it is constantly losing value. Its story is known to a lot of people already — it started off as a joke several years ago, and it outlived all expectations by still being around today, especially since its creator, Jackson Palmer, decided to distance himself from the project.
Dogecoin is actually not surrounded by controversy, bad decisions, or secrets that can destroy it. It is simply losing value due to the fact that it has no total supply. In other words, it can be mined infinitely, and the more you mine it, the more coins get into circulation, and the more its value drops.
Over the years, DOGE became a tipping currency, meaning that it is being used for leaving tips instead of likes, upvotes, retweets, and alike. It is a coin that can be used for showing appreciation, which is why it is popular among content creators on social networks. Not only that, but the only reason why the coin survived for so long is one of the strongest crypto communities in the space. Not only is the coins still around, but it managed to hold on to the rank of 25, despite the fact that its price is only a fraction of a cent.
While this is impressive by itself, most people agree that DOGE cannot survive like that forever and that it will likely disappear in a few more years. While many will be sad to see it go, such a faith is likely inevitable for everyone's favorite dog meme coin.
For real-time trade alerts and a daily breakdown of the crypto markets, sign up for Elite membership!
Disclaimer: This article should not be taken as, and is not intended to provide, investment advice. Global Coin Report and/or its affiliates, employees, writers, and subcontractors are cryptocurrency investors and from time to time may or may not have holdings in some of the coins or tokens they cover. Please conduct your own thorough research before investing in any cryptocurrency and read our full disclaimer.
Image courtesy of Pexels
Top 3 Cryptos to Serve as an Alternative to Bitcoin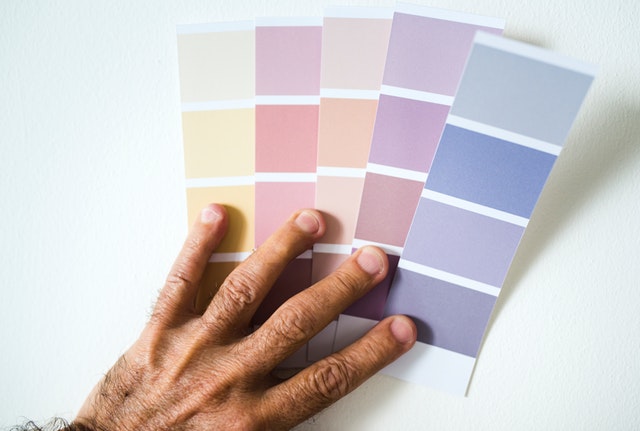 The crypto market continues to struggle on its way of reaching mass adoption, with most people focusing on Bitcoin. However, Bitcoin still has its fair share of problems, a few of which are quite challenging, with no guarantee that they will ever be fully solved.
While Bitcoin is, and has been the largest cryptocurrency from the moment it was created, there is no guarantee that it will remain at the number one spot forever. While this is mostly what skeptics tend to say, it is still a possibility that cannot be ignored. With that in mind, here are top 3 cryptos that might serve as an alternative to Bitcoin in the future, or maybe even now, considering how high its fees are, and how long its waiting periods tend to be.
1. XRP
XRP has become known as a 'remittance coin' due to its goal of providing better, faster, and cheaper international transactions. It was created by a company called Ripple Labs, and so far, it has been one of the best ways for sending money cross-border. It works in combination with Ripple's products such as xRapid, fueling it and allowing for near-instant transactions at low fees.
The company has decided to offer its products to banks around the world, and most of the financial institutions decided to accept the offer. This is their way of trying to…
Why HODLing XRP, BAT, and EOS is a Smart Idea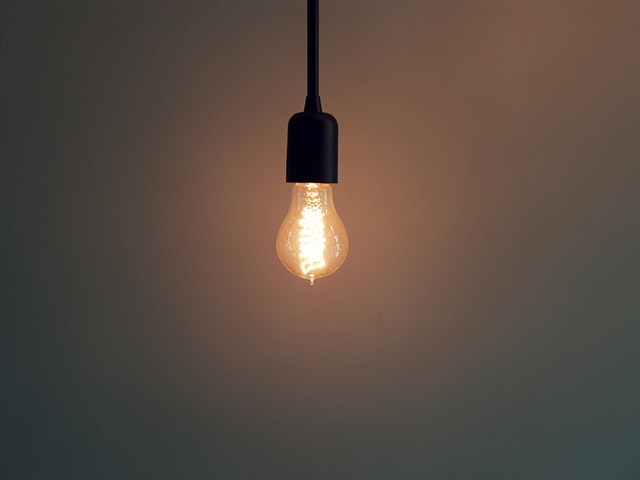 The crypto market continues to grow, even though the prices of its many coins were severely damaged during the so-called 'crypto winter' of 2018. Even so, the market has grown a lot, and it currently features over 2,100 digital currencies, all parts of their own projects, with a goal of making an impact and entering the mainstream.
Of course, it goes without saying that not a lot of these coins have real potential. Many of them came to be during the ICO craze of 2017 and early 2018 when investors were willing to buy just about any coin. As a result, new startups emerged, each offering its own cryptocurrency. Most of these coins are believed to be bad projects with no future, with only a matter of time before they are declared 'dead.'
However, there are several coins out there which are worthy of investing in, as well as HODLing on to them. Three such coins that we will focus on today are XRP, Basic Attention Token (BAT), and EOS.
XRP
Let's start with XRP. This is a coin created by a company called Ripple Labs. As a result, the coin has a strong connection to the company, which many have taken as proof that it is not a real cryptocurrency, that it is centralized, and that it will eventually fade away as a bad project.…
Why XRP is Worth Much Less than What Fans Expect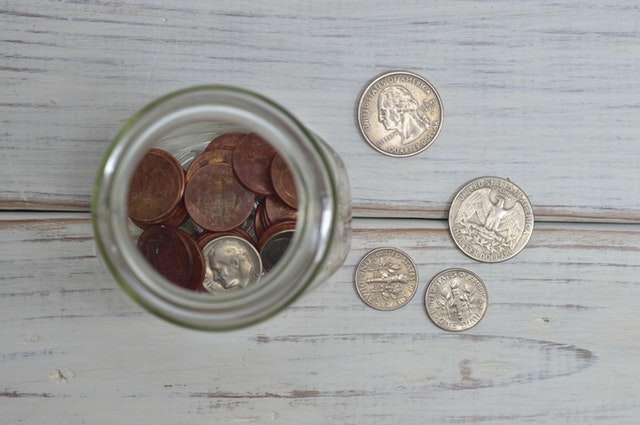 The crypto world is currently facing an uncertain situation as a result of XRP value. Many fans of the digital currency are arguing that the worth should be higher than what it now. A poll taken by Twitter this year showed that 80% of the participants want XRP to be higher than Ethereum. The participant preferred the digital currency to occupy the second largest position against what experts thought. Since XRP has not offered much to improve its reputation, the participant's reaction was surprising indeed.
From what we have seen so far, one question to ask is, why does the cryptocurrency have many supporters? The simple answer is that Ripple focuses on offering remittance services to its fans more than other digital currency. The company offers many products of which one known as xRapid a cross-border payment service impress many supporters.
Why Fans expect an increase in value
Weiss Ratings did not hide the fact that their agency is not supporting Ripple. However, they admitted that the global payment platforms which the cryptocurrency created are commendable. This commendation proves that Ripple has been impactful in that area of blockchain tech application. Also, the players in the community have seen these achievements as well. Therefore, it is not a surprise that they expect an improvement in the market cap and price of XRP
Many people have raised arguments…