3 Biggest Penny Cryptocurrencies in Early 2019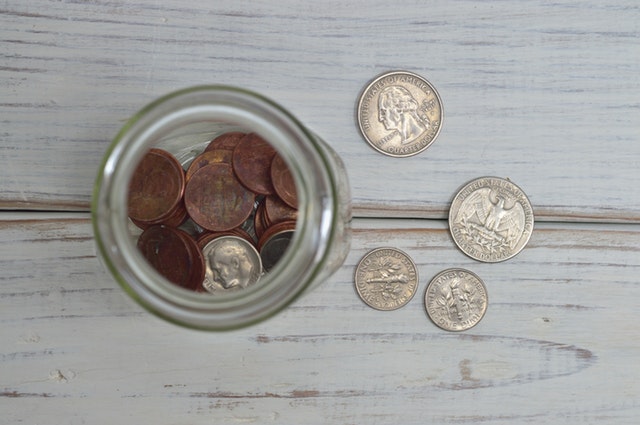 The crypto market may have taken a serious hit in 2018, but it is still massive and filled with over 2,100 different cryptocurrencies. Some of them can measure their value in hundreds of dollars, while Bitcoin itself currently has a value of nearly $3,500. However, there are also coins that can be bought with mere pennies.
However, the actual value of each individual coin is only what is going on on the surface, and to establish the success of these coins, one has to look past the price. Things such as market cap, trading volume, and the coin's place on the list of largest cryptocurrencies are what determines which coins are popular.
With that in mind, let's explore some of the penny cryptocurrencies — coins with a price under $1 — that are among the largest cryptos in early 2019.
1) XRP
XRP is the coin whose price still remains under $0.5, even after years of being around. It is currently the second largest cryptocurrency by market cap ($12,617,403,510), bested only by Bitcoin itself. However, not many people would think so when they see its value of only $0.306601 at the time of writing.
XRP is a coin developed by a company called Ripple Labs, which set up a goal of revolutionizing the payment systems used by banks and financial institutions. This is where XRP's true value lies, as Ripple's products use XRP for sending money.
Current payment systems used by banks around the world are considered to be old and outdated. They can no longer properly handle the needs of customers in the modern age. International transactions are especially bothersome, as each of them typically needs several days to be processed. While this may have been good enough some years ago, the current technology is advanced enough to make these payments cheaper and nearly instant.
Ripple's products can do this, and they use XRP to transfer the money from one place to another. This is what makes the coin popular, and what puts it among cryptos with the biggest chance to reach mainstream adoption.
2. TRON (TRX)
TRX, currently the 8th largest coin by market cap, is the next coin that is priced under $1, according to CoinMarketCap. TRON is a coin that aims to decentralize the web and completely revolutionize the entertainment industry. It started off as ERC-20 token, meaning that it was created on Ethereum's network. However, it managed to launch its own blockchain in mid-2018, which is where its true development started.
After launching the MainNet, TRX has brought its tokens to the new blockchain and started working on numerous different projects. While the original development team focused on perfecting the coin and growing its ecosystem, other developers started launching their own products based on the TRON blockchain.
Soon after the MainNet launch, TRON announced that it would purchase BitTorrent, and this announcement was followed by another one, which stated that TRON is working on its biggest project yet. After keeping it a secret for a while, TRON's founder, Justin Sun, revealed that the project in question is called Project Atlas and that it will revolve around BitTorrent itself. The project will reward those who 'seed' files, and thus make it accessible to other BitTorrent users.
Even that is not all that TRX achieved in 2018, as the coin constantly kept announcing new partnerships, listings on wallets and exchanges, and other news. However, all of this was not enough to impact its price, as the bear market held on tight, and TRX is currently still believed to be highly undervalued, with a price of $0.026036 per coin, and a market cap of $1,738,125,517.
3. Stellar (XLM)
Finally, the third penny cryptocurrency is Stellar, which is only one rank below TRX, currently holding the 9th spot. This is also the last penny crypto in the top 10 coins by market cap.
Stellar currently has a market cap of $1,589,736,174, and a value of $0.082527, which is also considered by many to be far below its potential. After all, Stellar is one of the fastest coins in the crypto market, with the ability to complete any transaction within seconds. Similarly to XRP, Stellar aims to revolutionize cross-border payments and allow even the unbanked and underbanked individuals easy access to funds.
However, unlike XRP, Stellar aims to provide its services directly to individual users, while XRP decided to work with banks and financial institutions. Another thing that ties Stellar with XRP is the fact that Ripple's co-founder, Jed McCaleb, created it in collaboration with Joyce Kim.
Stellar has also partnered with several companies and banks, with the biggest and most impactful one being the IBM, which aims to use the coin's network for allowing its own customers an easy payment method. Meanwhile, the IBM partnership is invaluable for XLM as well, as it shows that this is a legitimate project with large potential, that even managed to attract one of the most reputable tech giants in the world.
For the latest cryptocurrency news, join our Telegram!
Disclaimer: This article should not be taken as, and is not intended to provide, investment advice. Global Coin Report and/or its affiliates, employees, writers, and subcontractors are cryptocurrency investors and from time to time may or may not have holdings in some of the coins or tokens they cover. Please conduct your own thorough research before investing in any cryptocurrency and read our full disclaimer.
Image courtesy of Pexels
Livepeer Price is Soaring: Here's Why it Will Recoil Soon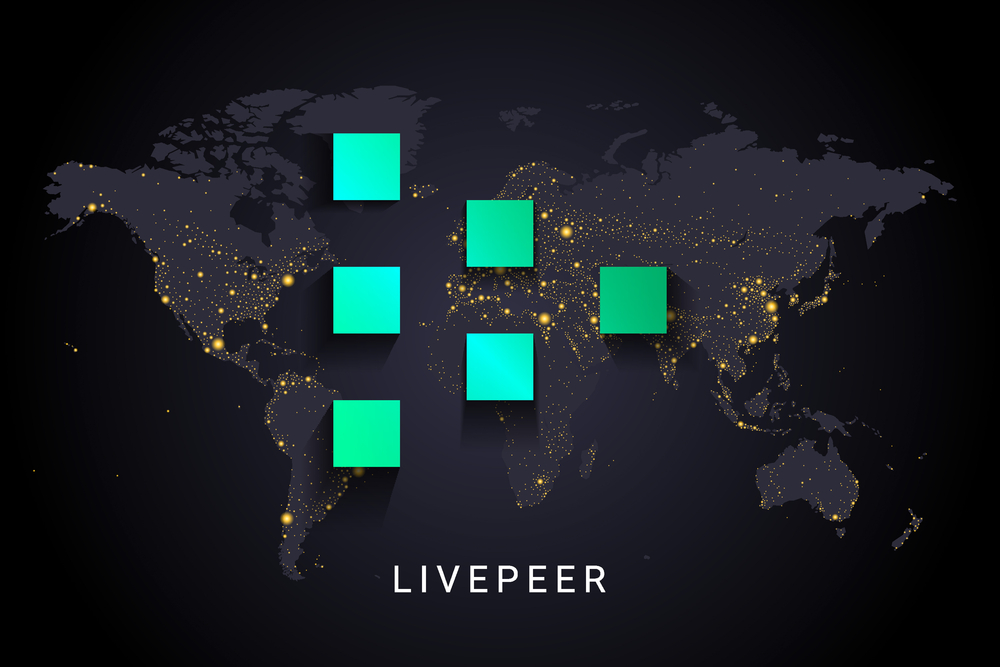 Livepeer price drifted upwards on Friday as investors moved to video-focused tokens. LPT price soared to a high of $10.3, the highest point since November 8 of this year. It has jumped by more than 164% from the lowest point in December. 
What is Livepeer? 
Video is a major industry that is currently dominated by large centralized platforms like Vimeo and YouTube. These platforms work well because of the vast amount of money the companies have invested in video infrastructure. 
However, some industry players believe that the industry is ripe for disruption using the blockchain technology. Some of the leading players disrupting the video industry is Livepeer and Theta Network. Instead of relying on centralized servers, these networks rely on thousands of distributed servers.
The network works in a relatively simple approach. The video broadcaster comes up with a video content and then distributes through a distributed network. 
Livepeer has been used to build several decentralized video platforms in the industry like Xeenom, Bonfire, Kavarii, and LiveSpace among others. For example, Lenstube is a decentralized and open-source video-sharing social media platform while The Lot Radio is an independent online radio that streams on a 24/7 basis.
However, there are concerns whether Livepeer and similar platforms are needed in the first place since centralized ones like YouTube, Rumble, and Vimeo work just…
Solana Price Forms Triple-Top as DeFi and NFT Volume Soars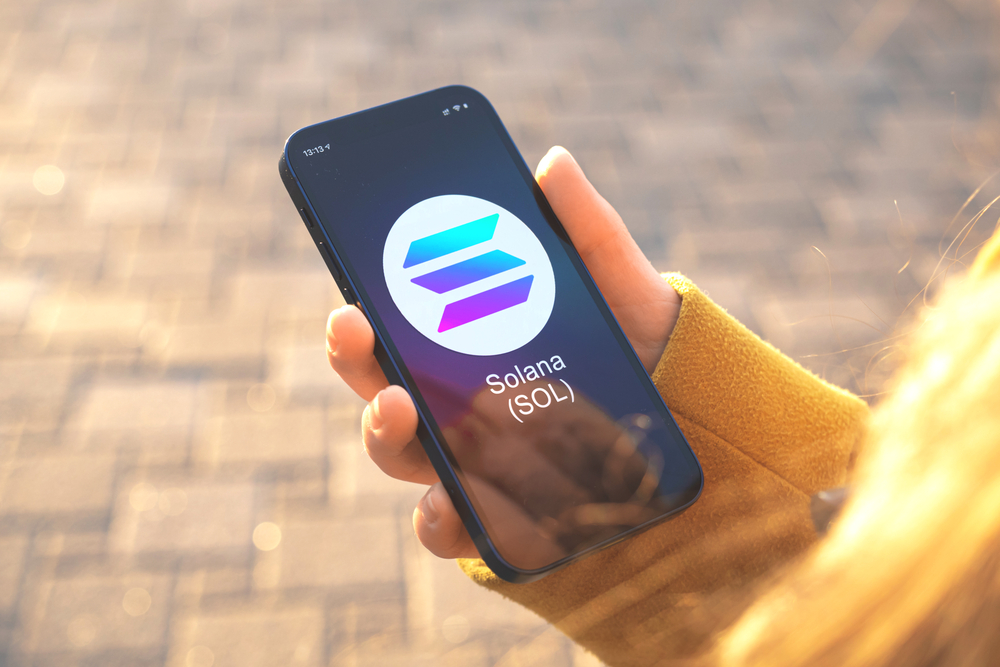 Solana price has formed a bearish chart pattern as Solana's ecosystem makes a stunning comeback. SOL/USD was trading at $24 on Friday evening, which was a few points below the year-to-date high of $26.50. It has soared by more than 206% from the lowest level in 2022.
Solana DeFi volume rebounds

Solana, once a popular blockchain, came under intensure in November, following the collapse of FTX and Alameda Research. In addition to FTX Token, it was the most exposed cryptocurrency in FTX since the company was one of its key funders.
FTX and Alameda also had a major role in Serum, then the biggest DeFi protocol in the ecosystem. Serum made it possible for investors to earn yield in Solana. Serum collapsed because its public key was controlled by FTX. 
In the aftermath of this collapse, Solana saw its total value locked (TVL) plunge from more than $12 billion to less than $400 million. Serum, which had a TVL of more than $1 billion has collapsed. And in its place, the developers are working on a new product known as OpenBook. However, it has not gained much traction as its TVL stands at $4…
Ethereum Price Outlook as the DXY Index Crash Continues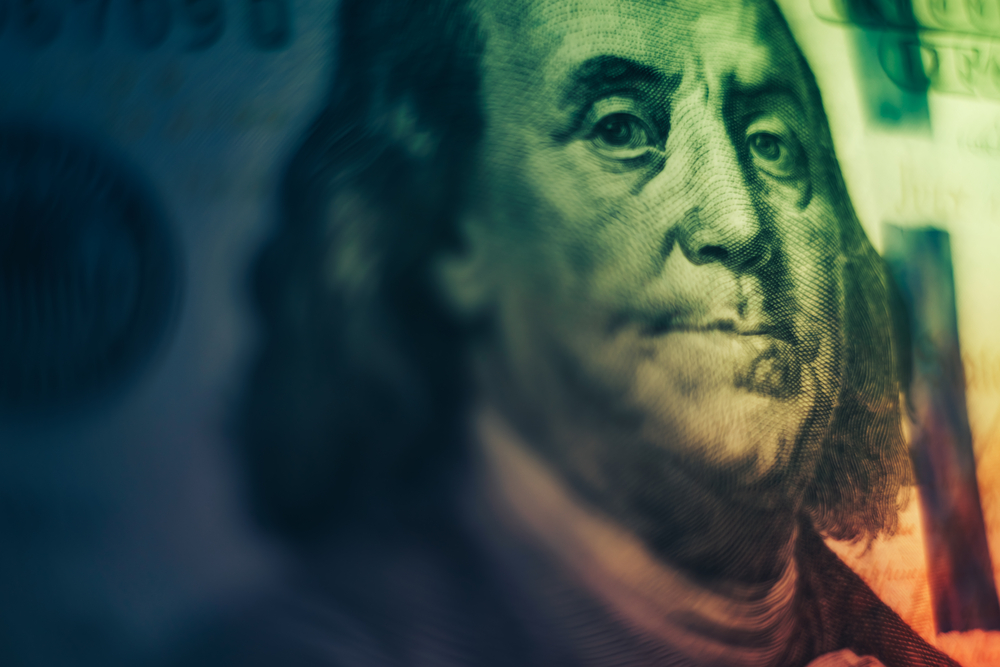 Cryptocurrency prices remained in an upbeat tone on Thursday as the US dollar index continued its bearish move. Bitcoin, the biggest cryptocurrency in the world, rose to $23,165, the highest level in months. Similarly, Ethereum has risen by more than 4% in the past 24 hours while BNB Coin and XRP surged to $307 and $0.41, respectively. 
US dollar index retreats
Cryptocurrencies have an inverse relationship with the US dollar index. For example, the DXY, which looks at the performance of the greenback vs other currencies, soared to a 20-year high of $115 in 2022. As that happened, cryptocurrencies like Bitcoin plunged during the year.
The foundation of this relationship is the Federal Reserve. In most periods, the US dollar index tends to rise when the Fed is extremely hawkish and vice versa. And it was extremely hawkish in 2022 as it hiked interest rates by more than 400 basis points. 
Therefore, while the Fed has remained hawkish recently, the US dollar has dropped because of what the data is saying. Data published recently showed that America's inflation is easing. The closely watched consumer price index dropped to 6.5% in December while core inflation fell to 5.7%. 
At the same time, other parts of the economy are showing that the American economy is indeed recoiling. Retail sales dropped sharply in December while many…