3 Cryptos You Should HODL At Least Until 2020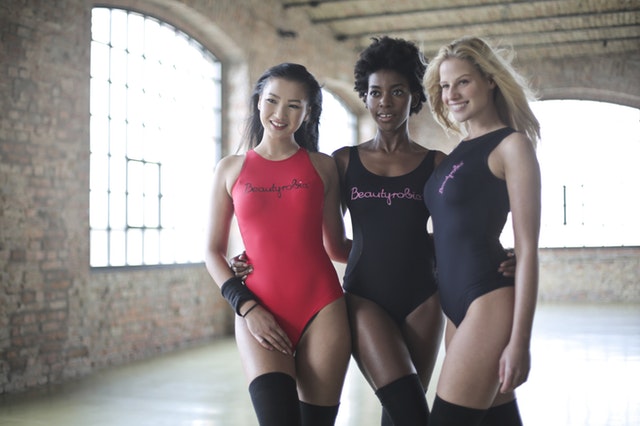 The crypto market has been harsh in 2018, and many who once believed that the last few months of the year will repeat what happened in 2017 are slowly but surely giving up hope. While this year has been bearish for the most part and has experienced two major market crashes (with the second one still being on-going), experts still believe that this is not the end of cryptos.
Cryptos have had more than their fair share of rough times in the last decade, and they pulled through. There is no reason why this shouldn't be the case this time as well. In the meanwhile, investors need to be patient and to turn to HODLing. The history of crypto shows that difficult periods like this usually end only for digital currencies to become more valuable than they ever were before.
If this trend continues, then 2020 may be the year when everything will change, and cryptos like Bitcoin may reach entirely new heights. In the meanwhile, try investing in promising altcoins, projects that are likely to remain in the future. We can recommend three of them right now.
3) Po.et (POE)
POE is the project that is very likely to succeed, especially these days when proving content ownership is so difficult. The internet allows us to share what we create, and show it to others. Unfortunately, it doesn't stop others from copying it and presenting it as their own creation. Po.et aims to change this by using an open, universal ledger that will store information and time-stamped records of your creative content.
That way, authors, artists, and content creators will have their work protected and recognized. One great thing about this platform is that it can cover any form of creative content, including text. Furthermore, with various plugins that are already a part of almost every CMS, articles and blog posts can be easily added to the ledger. They get stamped with the time of the addition, as well as author's name under publication, and they will officially belong to you forever.
Finally, Po.et will also allow content creators the ability to make a profit off of their work by charging a small amount to others that are interested in accessing it. This is a project that will protect the creativity and hard work of many who are trying to get by while working online or creating art just for the sake of art itself. There will no longer be fear of having their content stolen by others, which is why this project will likely remain for a long time.
2) Ark
Ark is a project that can help blockchain technology take the next step by connecting different blockchains into a single, huge, decentralized network. No longer will token holders have to send their coins to exchanges just in order to trade them and ship them to another blockchain. Instead, they will be able to go from one blockchain to another directly.
This is the project's vision, and there is still work to be done, since even individual blockchains themselves are still new and, mostly, underdeveloped. However, they will advance in time, and the project might actually thrive in 2020. In addition to connecting blockchains, Ark has a few more things going for it.
It has fast transaction speeds that take around 8 seconds. While this is 5 seconds below the record, it is still quite impressive, and much faster than Bitcoin. Next, Ark will become a huge ecosystem if the project ends up being a success, which will immortalize the coin. It is also decentralized, and it has an equal voting weight for all votes and voters. Finally, it has an experienced team of developers that know what they are doing, which inspires trust and wish for this project to succeed.
1) Steem
Steem is by far the largest and the most popular of the three projects. It runs on the Steem blockchain, and its goal is to provide content creators with a platform that will allow them to earn based on the users' upvotes.
Simply put, Steemit (Steem's platform), is a social media platform dedicated to blogging and based on blockchain technology. Many even believe it to be a successor to Facebook. The platform allows content creators to post their own content, as well as to leave comments on the content posted by others. Posts and comments that are deemed worth it by the community will get appropriate rewards, based on upvoting.
There are even various contests such as writing, singing, guessing, art, and more. Almost any kind of work and effort will be recognized and rewarded, which is one way of making a profit relatively quickly. Another positive thing is that money will start arriving faster than it would on a WordPress-based blog, although this doesn't mean that you can get rich on it. It all depends on your skill and talent, and the amount you earn can vary greatly from one content creator to another.
Another perk is that you don't need a hosting company, or any money to start, except for the time spent on creating content. Think of it as the social media for blogging that rewards quality content with STEEM coins. If there are any disadvantages, those would be the fact that you do not own the domain, and that you will earn crypto, which is still very volatile, especially these days. However, considering how popular social media platforms have grown to become in the last 13 years, there is a high chance that Steemit will be among the first platforms of the next generation, which will continue the trend, and even allow you to make some money while using it.
For real-time trade alerts and a daily breakdown of the crypto markets, sign up for Elite membership!
Disclaimer: This article should not be taken as, and is not intended to provide, investment advice. Global Coin Report and its affiliates, employees, writers, and subcontractors are cryptocurrency investors and from time to time may or may not have holdings in some of the coins or tokens they cover. Please conduct your own thorough research before investing in any cryptocurrency and read our full disclaimer.
Image Courtesy of Pexels
MobileGo (MGO) – An Internet Gaming Pioneer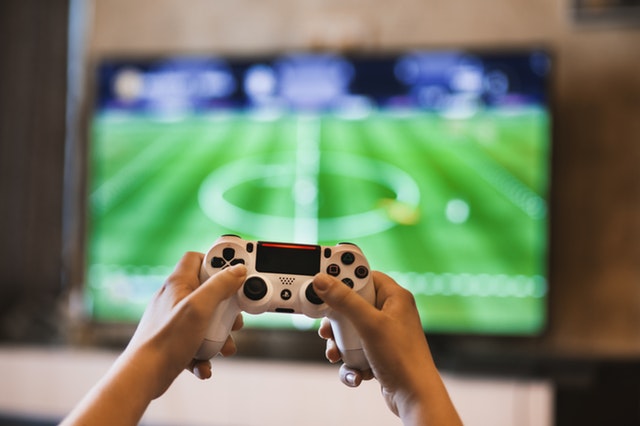 Although I love trading cryptocurrencies as much as anyone, I'm far more interested in analyzing the impact that blockchain technology can have on the business landscape.  After all, blockchain's potential was the main catalyst behind the surge in trading volume last year.  While many industries will be forever changed through blockchain applications, the gaming industry will be the focus of this article.
The first thing my parents would think of upon hearing the word "gaming" is Nintendo.  And while video games do make up a considerable percentage of gaming sales, the industry has grown far beyond that.  Several years ago, ESPN aired an episode of E:60 that went inside the world of professional video game competitions.  One team, Dota2, was on a quest for a piece of an $18.4 million tournament prize pool.  Yes, $18.4 million for people who play games.  Since then, the industry has grown beyond anyone's wildest imagination.  And one company, MobileGo, appears to be taking full advantage of that opportunity.
MobileGo's MGO token is an Ethereum based ERC223 token that was developed to usher in a new era in the world of internet gaming.  The company's main goal is to turn MGO into the world's leading currency for the more than 2.6 billion gamers that currently exist.  It is expected that mass adoption will occur as game developers continue to grow their…
The Three Biggest Problems with Crypto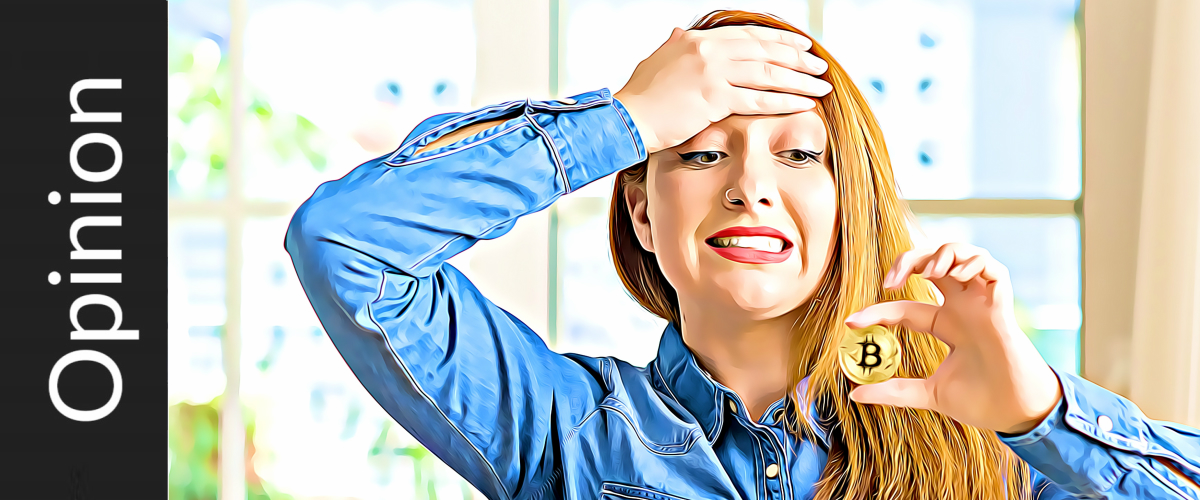 In this bear market, everybody's asking the same questions. Why is Bitcoin falling? When will the market turn around? Is this the end of the crypto boom?
However, before we can answer questions like these, we need to step back and do an honest appraisal of where our industry stands and what is really holding it back. Despite its growing popularity, cryptocurrency still struggles to gain mainstream appeal. While crypto has managed to distance itself from the early days, when it was used to buy illegal goods online, the currency still conjures up negative feelings for a lot of people unfamiliar with the technology — and all too often, for good reasons.
Cryptocurrency is still relatively new, which means that many casual users are still exploring different ways to use crypto in their day-to-day lives. Unfortunately, this lack of knowledge leaves a lot of users vulnerable to scammers seeking to take advantage of their ignorance and inexperience.
We've contacted various types of people within the crypto community, surveying newbies, traders, investors, and professionals, asking what the biggest problems in crypto are. We found there to be three major problems holding the industry back:
Scammers
Failed projects
Immature technology
…
An In-depth Review of the New SuchApp Messaging App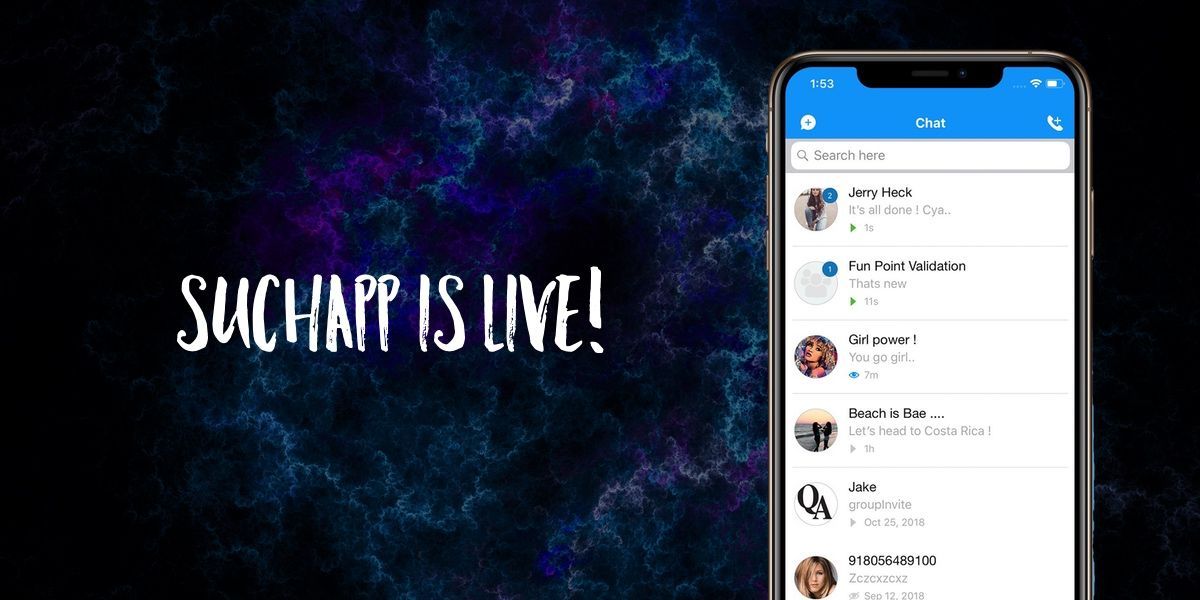 SuchApp has launched and with that comes the next generation of a multi-functioning messaging app which will open doors to targeted communication with individuals and groups. There is unlimited potential in business growth and advertising as well as interactive campaigns and communication with a broad audience.
Join A Group
There is a growing list of groups being developed by leaders and influencers who see the potential for targeted growth in their sectors. Retail and Commercial business owners want to be where the people are, and SuchApp has diverse functionality to reach a global marketplace. What's more, SuchApp offers uncapped groups, meaning an you have the ability to communicate and network with an unlimited number of people in your target groups.
There are three different types of groups: private, open and secure. What differentiates between them is the ability to keep it open to the public, be invite-only, or launch secure closed groups.
One of our popular open groups is Dogs. Small businesses are beginning to promote their products or services. Large businesses can share their latest sales. The Dogs group invites dog lovers, groomers, pet supply businesses, veterinarians, dog sitters. Like-minded people can find a local dog park and hang out.