Binance Coin (BNB): The Upcoming March Burn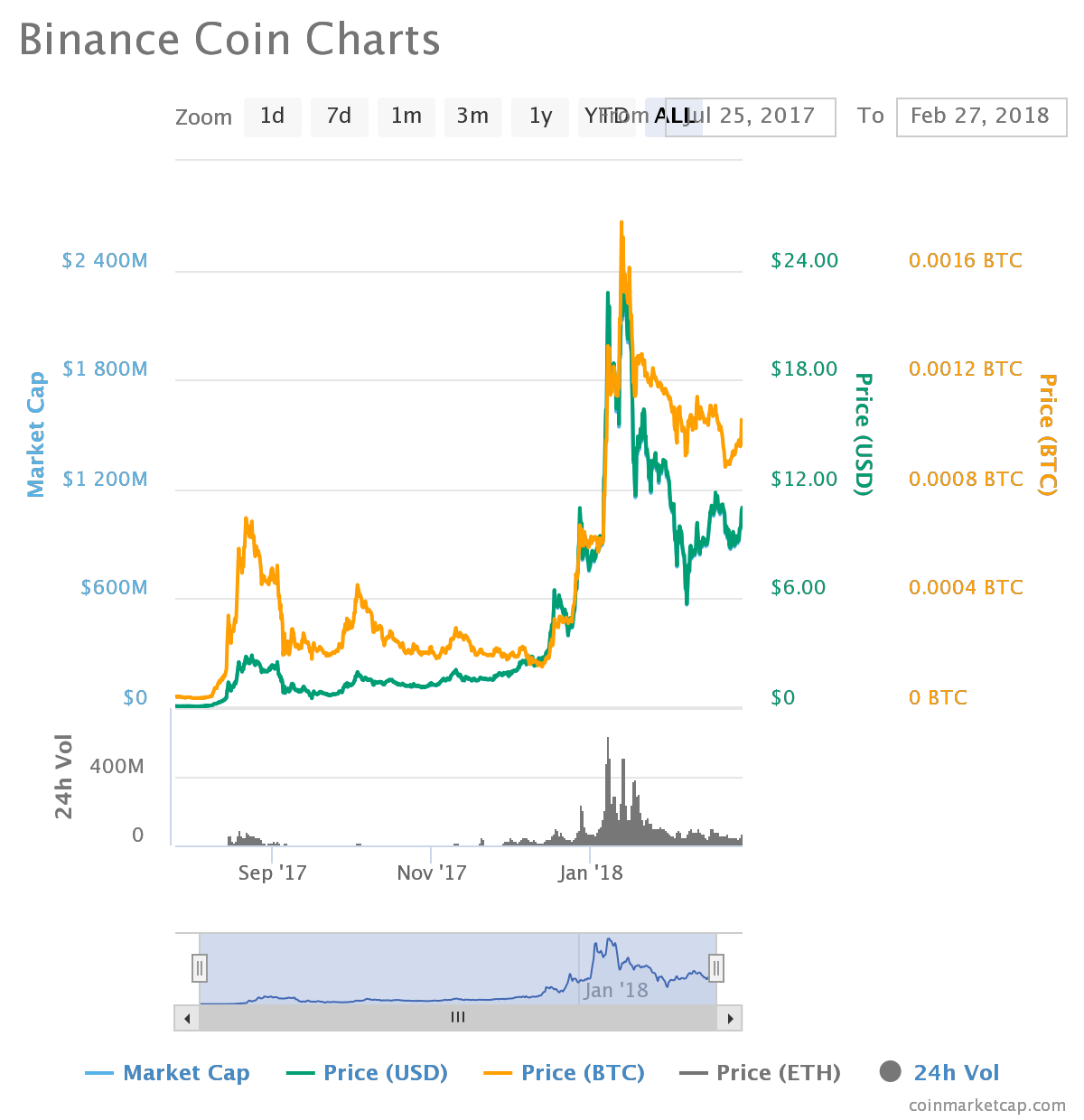 Binance Coin was doing well until the last week when this currency suffered from a series of falls that affected its dealing price. However, we have learned from the past experiences that trading in red doesn't always necessarily need to be a bad thing. So, our goal here is to analyze how badly can this fall affect Binance Coin and see how BNB has been doing for the past couple of months.
What is Binance Coin?
Binance Coin is cryptocurrency set behind one of the largest trading platforms – Binance. Although maybe one of the most popular exchanges on the crypto market, Binance didn't start with trading until July 2017, so this exchange market is still very young.
This platform started with dealing with exchanges when it successfully attracted ICO – the Initial Coin Offerings – and ever since then Binance became known as one of the greatest exchange platforms. The main reason for that might be the fact that Binance takes really low fees that don't ever go over 0.1% of the initial currency exchange.
Another reason for having so many investors make up their minds for Binance is the fact that this platform operates pretty fast. Binance can process approximately 1.4 million orders in the matter of a second, which ranks it among the top exchange platforms with the greatest potential.
Binance Coin represents a project launched by Binance platform and this currency is available for exchange and trading as well. The amount of Binance Coin is limited to 200 million BNB units – from this amount, 50% will be sold across exchange platforms, while 40% belongs to the team behind the coin and 10% goes to Angel Investors.
Angel Investor is a popular name for investors who buy large amounts of coins, making them very important for the crypto market, especially developing currencies that are still trading at low.
So, since Binance Coin is working hand in hand with one of the largest exchange platforms, this currency should have a great potential, right?
Let's see.
How is Binance Coin doing at the Current Moment?
January 2018 was pretty easy on Binance Coin as this currency was trading up in green for a long period of time. This January tradition ended for BNB after it was last traded in green for over 10% up against the dollar. This was the case up until February 1st. After the mentioned date, BNB fell down for over -13% against the dollar. To be clear, BNB was trading in red for the entire month – it had its ups and downs during this rocky month, where BNB even managed to gain a market capitalization of over 46 million dollars in a trading volume of only 24 hours. This led to a total market cap of 930 million dollars.
The Upcoming March Burn
If you have been following up with BNB and the previous coin burns this currency went through, you surely remember that each of these burns got the BNB's price up and jumping, The first coin burn set for October 2017 brought BNB from dealing around 1.7$ per one unit to dealing at 10$ per one coin. The second burn that occurred in January 2018 made BNB jump to dealing around 24$ per one coin which was a huge success.
Now that BNB is dealing at a bit over 8$ per one unit, the March burn will come as pretty benevolent as if is to believe the rumors. The BNB burn will surely occur in March, but the rumor that might be a bit disputable is that BNB will be dealing at 50$ after the scheduled burn.
This presumption cannot be far from the truth as the previous coin burnings showed as pretty effective in raising BNB's price, but whether this currency will go up to 50$ is a matter yet to be tested and seen.
In case you believe that the March burn will have an amazing effect on Binance Coin the perfect time for investing would be now while BNB is still trading at 8$ per one unit.
We will be updating our subscribers as soon as we know more. For the latest updates on BNB, sign up below!
Disclaimer: This article should not be taken as, and is not intended to provide, investment advice. Global Coin Report and/or its affiliates, employees, writers, and subcontractors are cryptocurrency investors and from time to time may or may not have holdings in some of the coins or tokens they cover. Please conduct your own thorough research before investing in any cryptocurrency.
Image courtesy of coinmarketcap.com
A matter of time before TRON (TRX) achieves mass adoption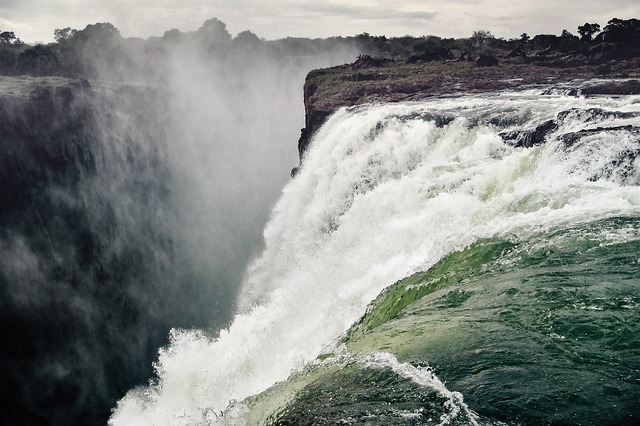 Tron (TRX) has all its eyes on decentralizing the internet, or rather content-sharing to ensure that creatives, artists, musicians, and authors can all release their content without the need of middle companies. As it seems, Tron's founder hopes that the coin will challenge the globe's major content providers like Facebook and YouTube.
The coin has undoubtedly made progress since its launch from a coin offering on the Ethereum ledger platform to now a native coin present on the official Tron Mainnet. If you think launching the independent MainNet is all Tron wanted to achieve, you are mistaken.
The aim is towards mass adoption as well as creating a decentralized web. Yeah, it is a  fact that in the past weeks TRX has experienced price declines, but currently, the cryptocurrency is riding 5.37% hike against the USD in the last 24 hours (remember most of the other top coins including Bitcoin are in red).
It's also continued succeeding in attaining quality listings such as the Bittrex (to name one of the most recent ones). Therefore, it seems as every step TRON makes is a sign of progress to make the decentralized web a reality.
How TRON (TRX) is Making Mass Adoption a Reality
The primary objective for TRON (TRX) is to create a decentralized web which will be a representation of the internet's next generation. Therefore, in making that a reality, the largest file-sharing platform, BitTorrent that has over 100M global…
Hyperion-Stellar Partnership Finalized — Support For Stellar's Crypto Assets Trade About To Arrive
Hyperion and Stellar: A new partnership
According to a recent announcement by Global Blockchain Technologies Corp., it would seem that the known crypto exchange Hyperion has finally made an agreement with Stellar (XLM). The new partnership is to allow Stellar's own crypto assets to be traded on Hyperion's platform. This move is expected to significantly impact Stellar's price and spread awareness of the coin and its goal even further.
Hyperion uses an alternative trading system (ATS), which was licensed by the SEC. As a part of this arrangement, previously attained via investment in DBOT (Delaware Board of Trade), Hyperion has permission to also operate as a broker-dealer. It is also expected to become North America's first advanced security token exchange.
As many are already aware of, Stellar is a trading protocol that is used for issuing, exchanging, and transferring digital assets. It works with several other cryptocurrencies, but also with fiat currencies like the USD. Additionally, Stellar also works even with some commodity assets, like gold.
Stellar's goal is similar to that of Ripple, at least when it comes to enabling faster and better cross-border transactions. While Ripple focuses on providing its services to banks and financial institutions, Stellar aims to provide these services to individual investors. Thanks to this, Stellar has received a lot of attention and praise from individual investors, as the general interest in cryptocurrencies grew.
Why is this partnership important?
By joining Hyperion's…
Bitcoin Volume Improves — Is A New Bull Run About To Start?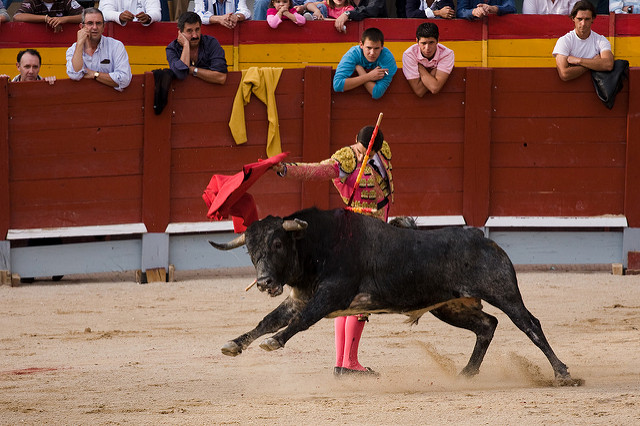 After more than half a year of price drops and losses in value, Bitcoin's price has finally demonstrated signs of stability. For weeks, Bitcoin managed to remain above the price of $6,550 per coin, which was followed by a small price surge that has allowed the coin to reach $6,600.
Not only that, but Bitcoin's volume also saw a 12% increase that has taken it from $3.2 billion to $3.6 billion according to CoinMarketCap. While this state of the market did not include all the altcoins, with some of them even experiencing losses, the situation regarding Bitcoin did look promising.
However, the new situation has changed that, as both investors and analysts woke up to the news of crypto prices going down.
Bitcoin volume predictions
Cryptocurrency analysts around the world have been predicting that the recently-balanced situation regarding Bitcoin and many altcoins will not last. While some believed that Bitcoin volume will go up, others have been claiming that it will drop once again, as it has finally happened.
At the moment, Bitcoin has managed to drop below what was recently believed to be its bottom, with a new price being at $6,297. Instead of reaching milestones such as $6,800, and then $7,000 mark as many have hoped, BTC actually dropped by around 6%.
For a while, Bitcoin has been showing signs that it is ready to grow once more. However, the trouble once again lies with the…