Binance Coin (BNB): The Upcoming March Burn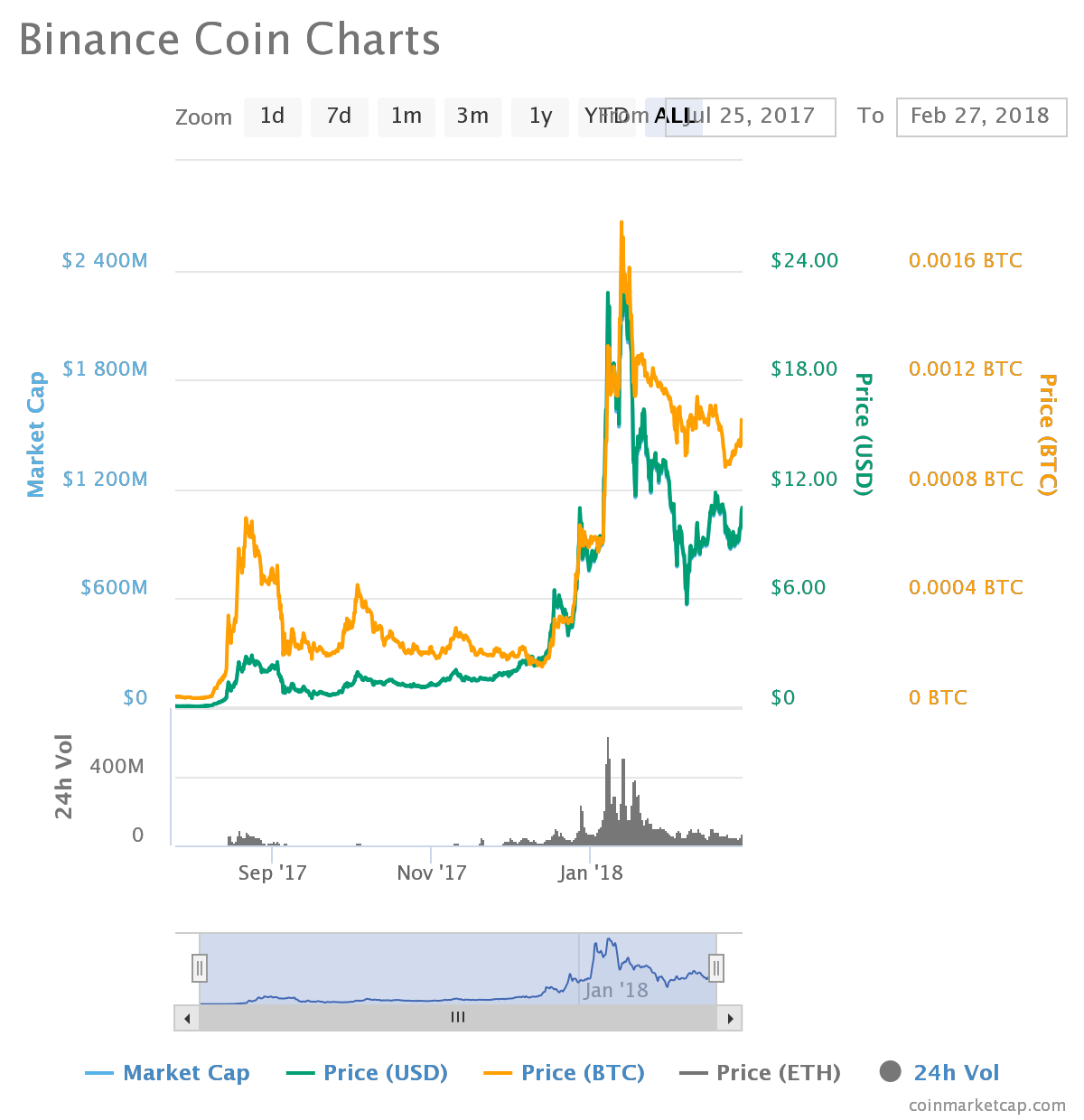 Binance Coin was doing well until the last week when this currency suffered from a series of falls that affected its dealing price. However, we have learned from the past experiences that trading in red doesn't always necessarily need to be a bad thing. So, our goal here is to analyze how badly can this fall affect Binance Coin and see how BNB has been doing for the past couple of months.
What is Binance Coin?
Binance Coin is cryptocurrency set behind one of the largest trading platforms – Binance. Although maybe one of the most popular exchanges on the crypto market, Binance didn't start with trading until July 2017, so this exchange market is still very young.
This platform started with dealing with exchanges when it successfully attracted ICO – the Initial Coin Offerings – and ever since then Binance became known as one of the greatest exchange platforms. The main reason for that might be the fact that Binance takes really low fees that don't ever go over 0.1% of the initial currency exchange.
Another reason for having so many investors make up their minds for Binance is the fact that this platform operates pretty fast. Binance can process approximately 1.4 million orders in the matter of a second, which ranks it among the top exchange platforms with the greatest potential.
Binance Coin represents a project launched by Binance platform and this currency is available for exchange and trading as well. The amount of Binance Coin is limited to 200 million BNB units – from this amount, 50% will be sold across exchange platforms, while 40% belongs to the team behind the coin and 10% goes to Angel Investors.
Angel Investor is a popular name for investors who buy large amounts of coins, making them very important for the crypto market, especially developing currencies that are still trading at low.
So, since Binance Coin is working hand in hand with one of the largest exchange platforms, this currency should have a great potential, right?
Let's see.
How is Binance Coin doing at the Current Moment?
January 2018 was pretty easy on Binance Coin as this currency was trading up in green for a long period of time. This January tradition ended for BNB after it was last traded in green for over 10% up against the dollar. This was the case up until February 1st. After the mentioned date, BNB fell down for over -13% against the dollar. To be clear, BNB was trading in red for the entire month – it had its ups and downs during this rocky month, where BNB even managed to gain a market capitalization of over 46 million dollars in a trading volume of only 24 hours. This led to a total market cap of 930 million dollars.
The Upcoming March Burn
If you have been following up with BNB and the previous coin burns this currency went through, you surely remember that each of these burns got the BNB's price up and jumping, The first coin burn set for October 2017 brought BNB from dealing around 1.7$ per one unit to dealing at 10$ per one coin. The second burn that occurred in January 2018 made BNB jump to dealing around 24$ per one coin which was a huge success.
Now that BNB is dealing at a bit over 8$ per one unit, the March burn will come as pretty benevolent as if is to believe the rumors. The BNB burn will surely occur in March, but the rumor that might be a bit disputable is that BNB will be dealing at 50$ after the scheduled burn.
This presumption cannot be far from the truth as the previous coin burnings showed as pretty effective in raising BNB's price, but whether this currency will go up to 50$ is a matter yet to be tested and seen.
In case you believe that the March burn will have an amazing effect on Binance Coin the perfect time for investing would be now while BNB is still trading at 8$ per one unit.
We will be updating our subscribers as soon as we know more. For the latest updates on BNB, sign up below!
Disclaimer: This article should not be taken as, and is not intended to provide, investment advice. Global Coin Report and/or its affiliates, employees, writers, and subcontractors are cryptocurrency investors and from time to time may or may not have holdings in some of the coins or tokens they cover. Please conduct your own thorough research before investing in any cryptocurrency.
Image courtesy of coinmarketcap.com
HODLing Stellar Is A Good Plan For 2019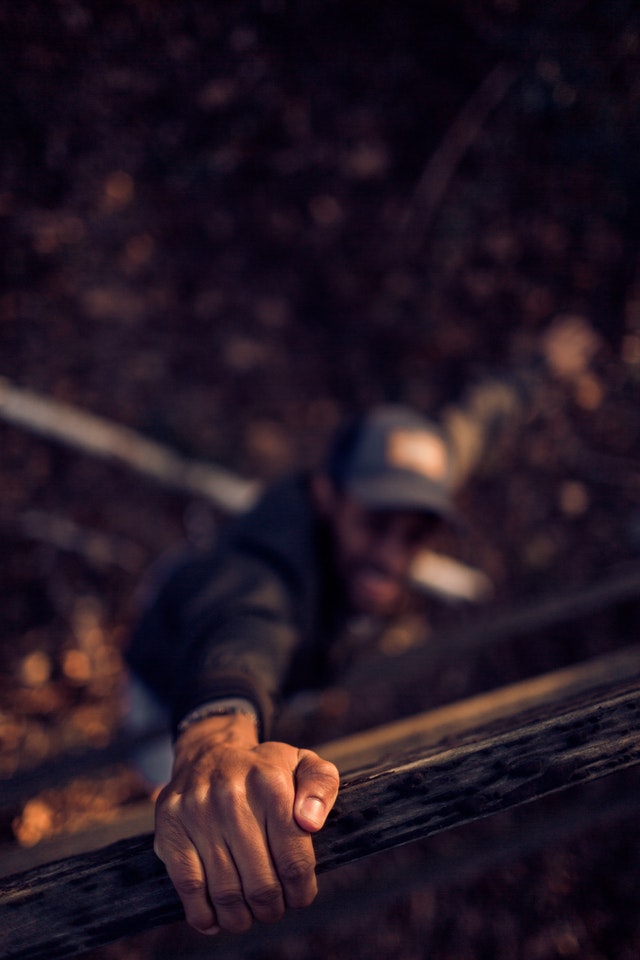 HODLing, or holding on to a certain asset or assets has always been an extremely useful investment strategy, even before cryptocurrencies were even imagined. Now, with the market being more uncertain than ever, many are wondering what is the right thing to do with the coins in their possession.
Of course, things change depending on the coin in question, but today, we are going to talk about why it is a good idea to hold on to your Stellar (XLM) in 2019.
Why You Should Hodl Stellar (XLM)
The crypto market is rich with hundreds, and even thousands of different projects at this point, and separating valuable ones from those that are destined to slowly fade away can be tricky. However, even the biggest skeptics believe that Stellar is a coin that is here to stay.
XLM was first launched in 2014, and for a long time now, it has been among the top 10 cryptos by market cap. It is an open-source, decentralized protocol that allows users to send fiat currencies by using cryptocurrency as a method of transport. In a lot of ways, it is very similar to XRP. However, the biggest difference is that Stellar aims to offer its services to regular people, while XRP is more interested in working with banks and financial institutions.
Nevertheless, sending money, especially when it comes to cross-border…
Reasons To Invest In Electroneum In 2019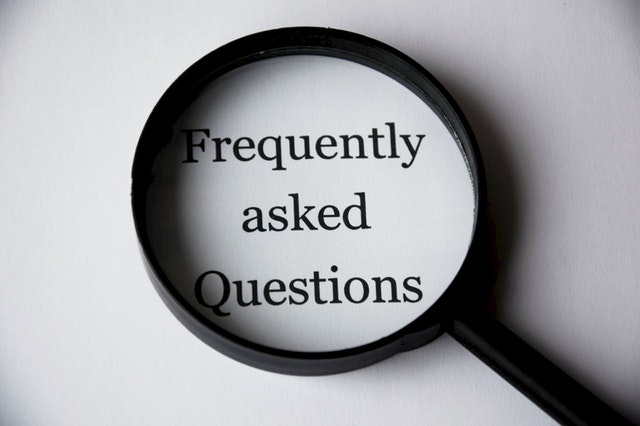 2018 has been quite a rollercoaster for the crypto space. Coins went up and down more times than anyone could have guessed, not to mention two massive market crashes. However, in a few short weeks, the year will be over, and a new, positive period for the crypto world is expected to arrive.
While there are many predictions for 2019, today we are only interested in one thing — Electroneum (ETN). A lot of people quickly took notice of this coin, and many believe that it is among the coins of the future. Indeed, it has received a lot of attention, and many are interested in why that is, and why investing in it is a good idea. So, let's take a look at a few reasons why you should invest in ETN in 2019.
1) It is fast
Speed and precision of any service have always been very important to people. This importance is even greater when making a profit depends on it. Electroneum developers were aware of this when they created it, and the coin is up to 5 times faster than Bitcoin. This means that ETN transactions can be confirmed much faster, which in turn reduces fees and waiting time.
Furthermore, there are also plans to create Electroneum Virtual Currency Exchange, which will allow the project to act as an exchange. However, the even…
SEC Postpones Bitcoin ETF Decision Once Again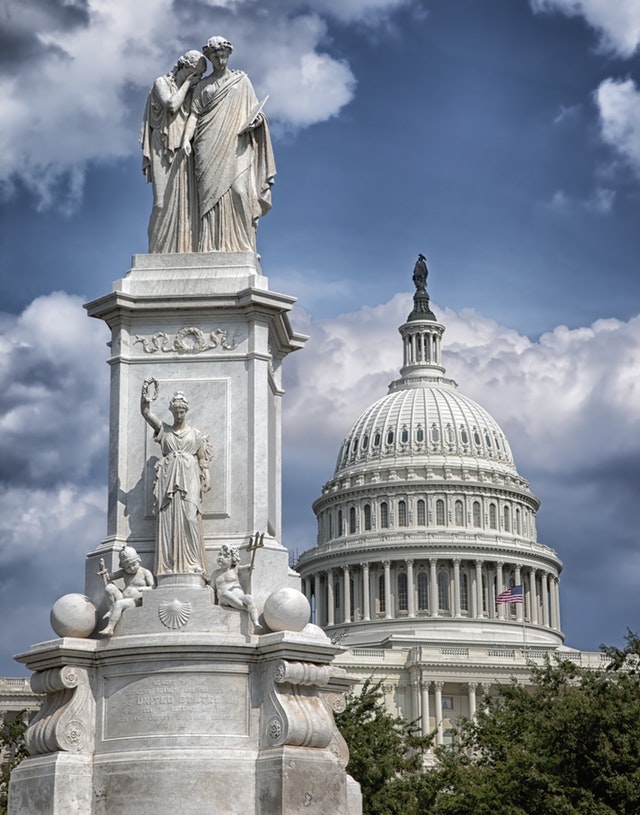 The new announcement by the US SEC (Securities and Exchange Commission) states that the decision regarding the potential approval of several applications for a Bitcoin ETF (exchange-traded funds) is once again postponed. This time, the SEC declared that the decision will be made by February 27th, 2019.
The application requesting that VanExk SolidX BTC fund get s listed on Cboe BZx Exchange that was published on July 2nd needs to be given order by the commission within 180 days. Originally, the deadline for doing so was December 29th. However, the SEC decided to extend the period for another 60 days, effectively moving it to February 27th.
The SEC stated that designating a longer period for making a decision was found appropriate, as more time is needed in order to properly consider the rule change.
Cryptocurrencies need a sufficient monitoring mechanism, claims SEC chairman
Recent reports claim that the SEC received over 1,600 comments after requesting the public opinion regarding the ETF applications issue. In the past, the SEC rejected many such applications, some of which were even submitted by SolidX itself. In addition, they also rejected the applications submitted by Gemini, the exchange owned by Winklevoss twins. Brothers were attempting to gain ETF approval ever since 2013, although to no avail.
Other applications were also submitted by Direxion, ProShares, as well as GraniteShares. The SEC rejected them…