Binance Coin Price Prediction: What Awaits BNB in 2019 and Beyond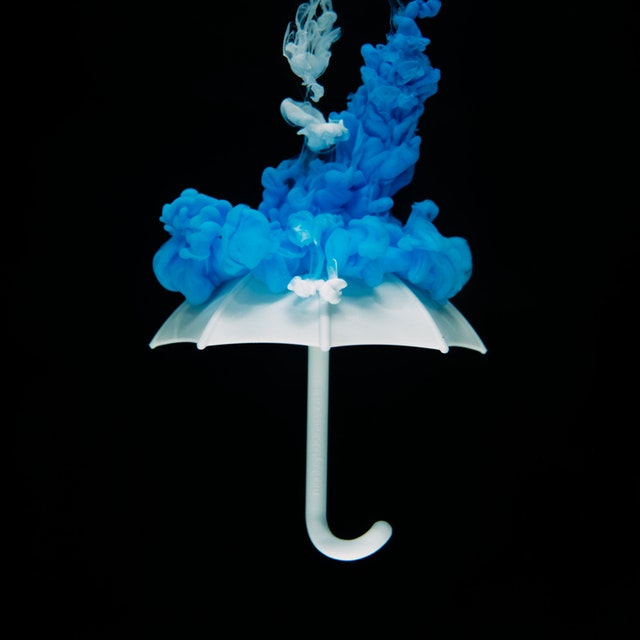 By now, most people in the crypto space know about Binance Coin (BNB) — a cryptocurrency developed by Binance crypto exchange, and one of the top performing coins in 2019 so far. In the last few months, many have been especially bullish about this coin, while the coin itself managed to outperform pretty much every cryptocurrency out there.
Since the year started, BNB managed to triple its price, surging from around $5 to $15.83. Even now, at the time of writing, the coin's price is at $15.51, with a growth of 5.53% in the last 24 hours. If Bitcoin were to perform this well, its price would now be around $12,000 per coin, instead of only $4,000.
There is, of course, a reason for BNB's growth — several, actually. It has been created and backed by the largest exchange in the world by trading volume, and it has become the native cryptocurrency of Binance ecosystem. It provides its users with a huge discount in terms of trading fees, and it is the only cryptocurrency that can be used for buying new tokens which are being sold on Binance Launchpad.
Further, since the launch of Binance Jersey, a new project targeting European markets, BNB can also be exchanged for GBP and EUR, which provides investors with a new gateway into the crypto space. In addition, Binance is holding regular quarterly token burns which reduce the coin's circulating supply, thus ensuring the existing coins' value.
Finally, Binance is working on developing its own blockchain, as well as its own decentralized exchange, which will be fueled by BNB. The DEX is still in its beta version, with Binance currently gathering feedback from those who are testing it. However, once the Binance Chain and Binance DEX go live, the coin will be their base currency, which will give it even more use cases, and even a higher price.
But, the question that traders and investors around the world are asking is — how high can BNB actually go? What to expect when it comes to its price?
BNB price predictions
As mentioned, BNB has seen massive growth since the year started. Its gains were so high that it is now considered the only coin in the market that has decoupled from Bitcoin, which puts it in a unique position to carve its own path, and not have to depend on BTC.
This has been one of the reasons why BNB managed to triple its price in less than three months. As March approaches its end, many are wondering how BNB might perform in April?
Well, depending on the predictions, BNB might either continue its growth or see a price correction which will bring it down to an average price of $7.14. So far, there were no indications that the coin's price will drop, and a recent correction has been only a minor one, and its impact has already been nullified by the current surge.
However, if BNB does drop to the mentioned price, it will continue to grow once again from there. By the end of 2019, this scenario sees BNB back at around $10.11, while it will once again reach its current price by July 2020.
However, it should be mentioned that this is a highly unlikely scenario. As mentioned, BNB has no reason to drop anytime soon, at least not to this extent. Further, the launch of Binance Chain and Binance DEX are bound to send the coin's price to the moon, whether it drops or not. The calculations that saw BNB's drop only included the coin's past performance and were based on the patterns it had gone through earlier.
However, considering that the coin spent most of its lifetime in a bearish market, it is clear that this is the worst possible scenario, which is, once again, not very likely.
But, even if we do take this approach to the coin, the same predictions see BNB hit an average price of around $105 by the end of 2022, meaning that even the grimmest predictions for BNB see it skyrocketing in years to come.
BNB future remains bright no matter what happens in April or following months, as Binance developers made quite smart moves in giving the coin its numerous use cases, with even more of them being announced. Many investors have recognized this, and they are buying the coin while it is still cheap. This has brought its daily trading volume to around $155 million, which is impressive considering that most of the coin's activity and usage comes from Binance alone.
For the latest cryptocurrency news, join our Telegram!
Disclaimer: This article should not be taken as, and is not intended to provide, investment advice. Global Coin Report and/or its affiliates, employees, writers, and subcontractors are cryptocurrency investors and from time to time may or may not have holdings in some of the coins or tokens they cover. Please conduct your own thorough research before investing in any cryptocurrency and read our full disclaimer.
Photo by rawpixel.com from Pexels
Dogecoin Price: Buy the Dip or Sell the Rip?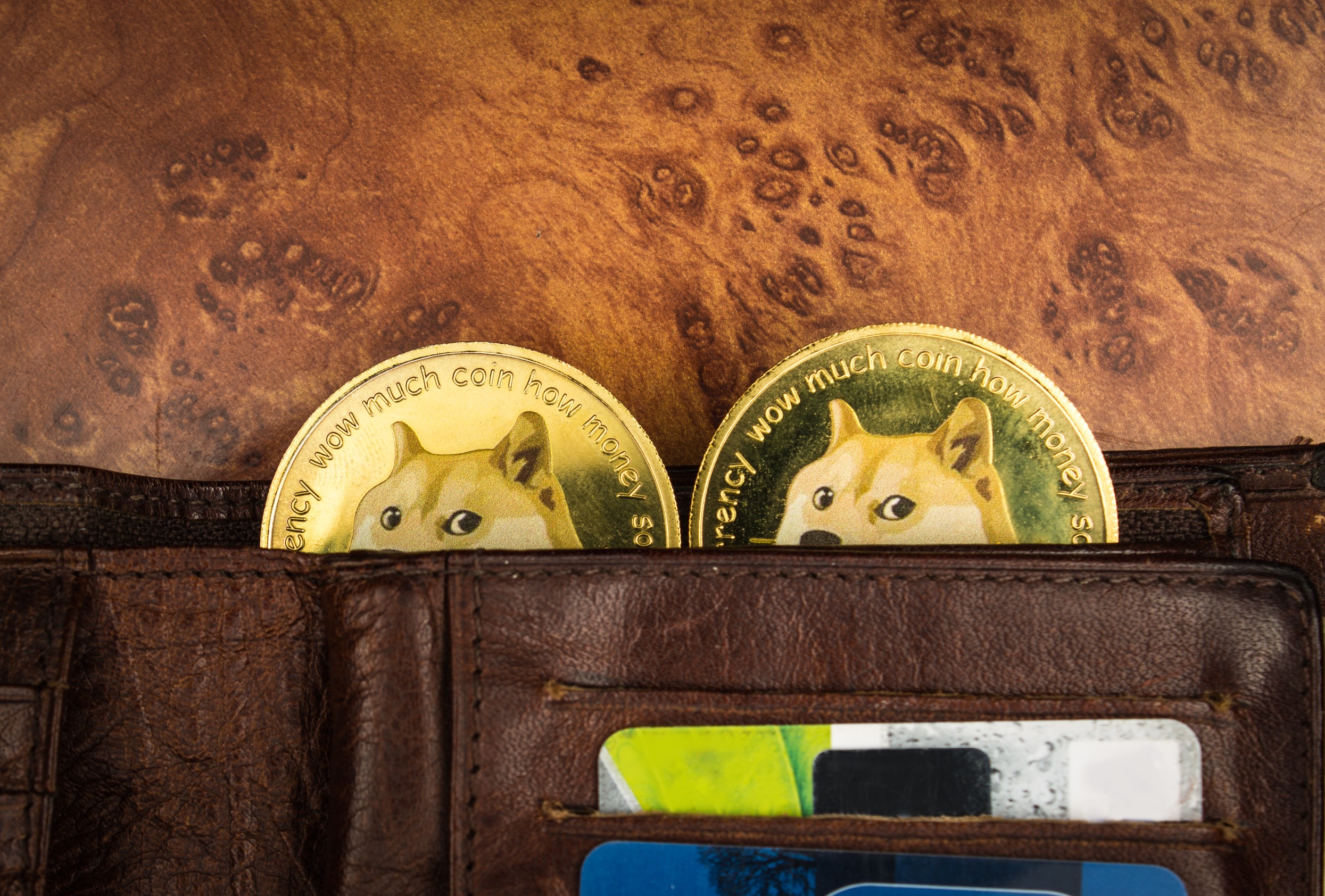 Dogecoin price has been range-bound for the past few days as investors weigh up the recent banking crisis on fears that the global economy may be headed into a recession. The meme coin has jumped by more than 3% in the past week and gained 7% in its year-to-date price. Dogecoin ranks as the 8th largest cryptocurrency by market cap after Cardano and before Polygon.
Fundamentals
Dogecoin price was trading in the red on Friday, wiping its gains from Thursday's trading session. The coin has been under pressure for the past month as many investors seem to be backing out of their investments in the altcoin. Elon Musk, CEO of SpaceX and Tesla recently showed a loss of enthusiasm for the meme-inspired cryptocurrency as he expressed his new interest in AI.
Elon Musk's tweets have always had a substantial impact on the Dogecoin price. Earlier this month, Musk took to his Twitter to announce that he had lost his interest in crypto and gained a newfound interest in AI. His remarks saw the DOGE price dip by nearly 5%, contributing to the significant decline in the coin's price this month.
The global crypto market has been holding steady above the crucial $1 trillion level for the past few days. At press time, it was at $1.16 trillion, a 0.31% decrease over the last day. The total crypto market volume slipped by 13.78%. More specifically,…
Ethereum Price Dips as Markets Digest Latest Fed's Interest Rate Decision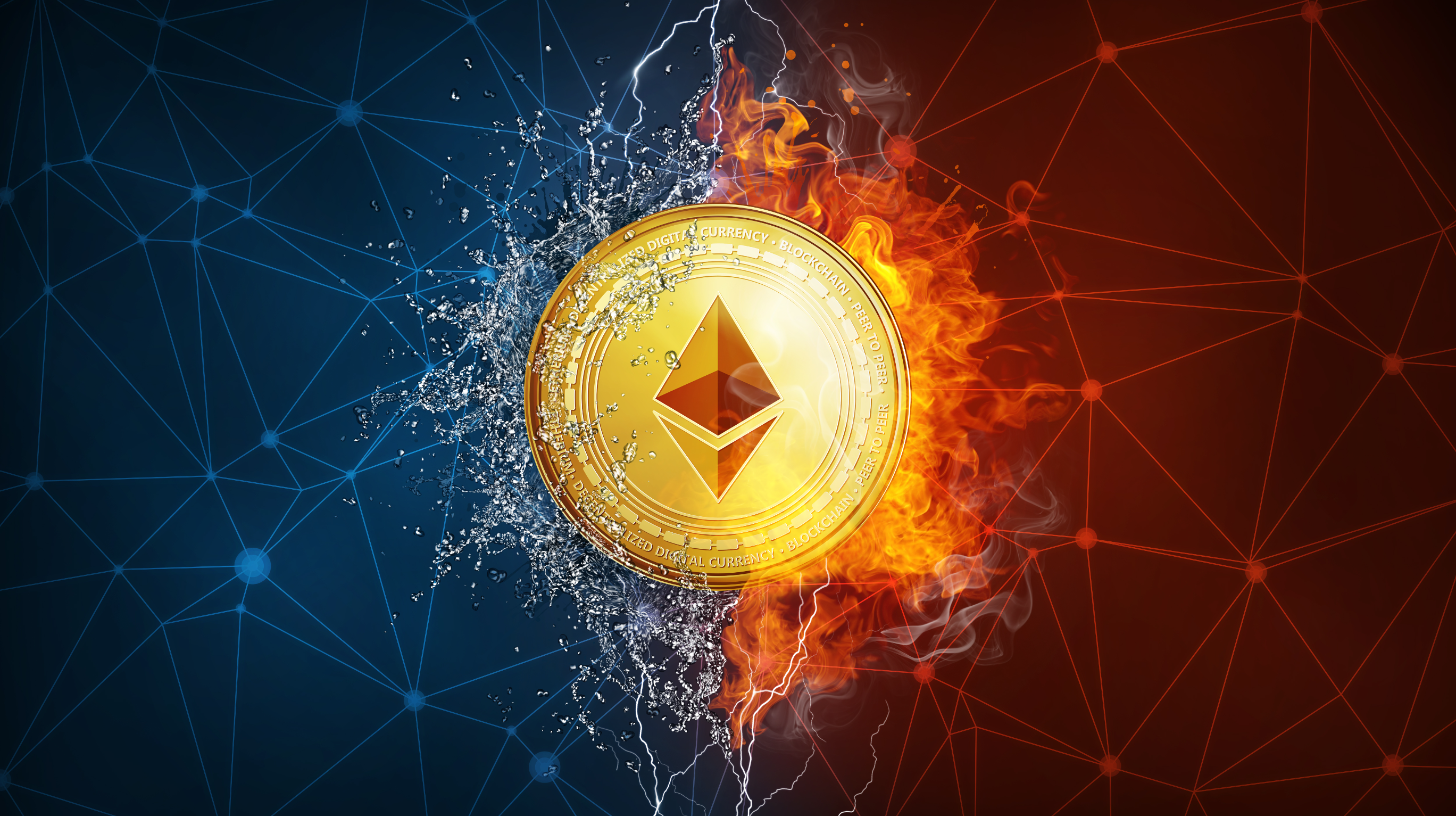 Ethereum price has been hovering around its highest level in 7 months for the past few days amid a boost in the crypto market. ETH has jumped more than 49% in its year-to-date price, increasing 5% in the past week. Ethereum's total market cap has slipped by more than 3% over the last day, while the total volume of the altcoin traded increased by more than 6%.
Fundamentals
Just like most cryptocurrencies, Ethereum price found support in the recent fiasco in the banking sector. The recent vulnerability in the banking sector pumped liquidity in the global crypto market as investors shifted to other assets such as cryptocurrencies. Bitcoin, the largest cryptocurrency by market cap, saw its price hit its highest level in 9 months, while Ethereum jumped to a 7-month high.
The global crypto market was in the red later on Wednesday as investors chewed on the Fed's latest interest rate decision. The Federal Open Market Committee (FOMC) announced on Wednesday a 25-basis point hike in the federal funds to 5%, down from 4.75%.
According to a statement by the US Federal Reserve, the FOMC remains highly attentive to inflation risks as it seeks to achieve an inflation rate of 2%in the long run. The Committee also announced that it anticipates additional policy firming to help in attaining a stance of monetary policy to aid in achieving the 2% target.
According to the Fed's…
Solana Price: Technicals Point to a Sell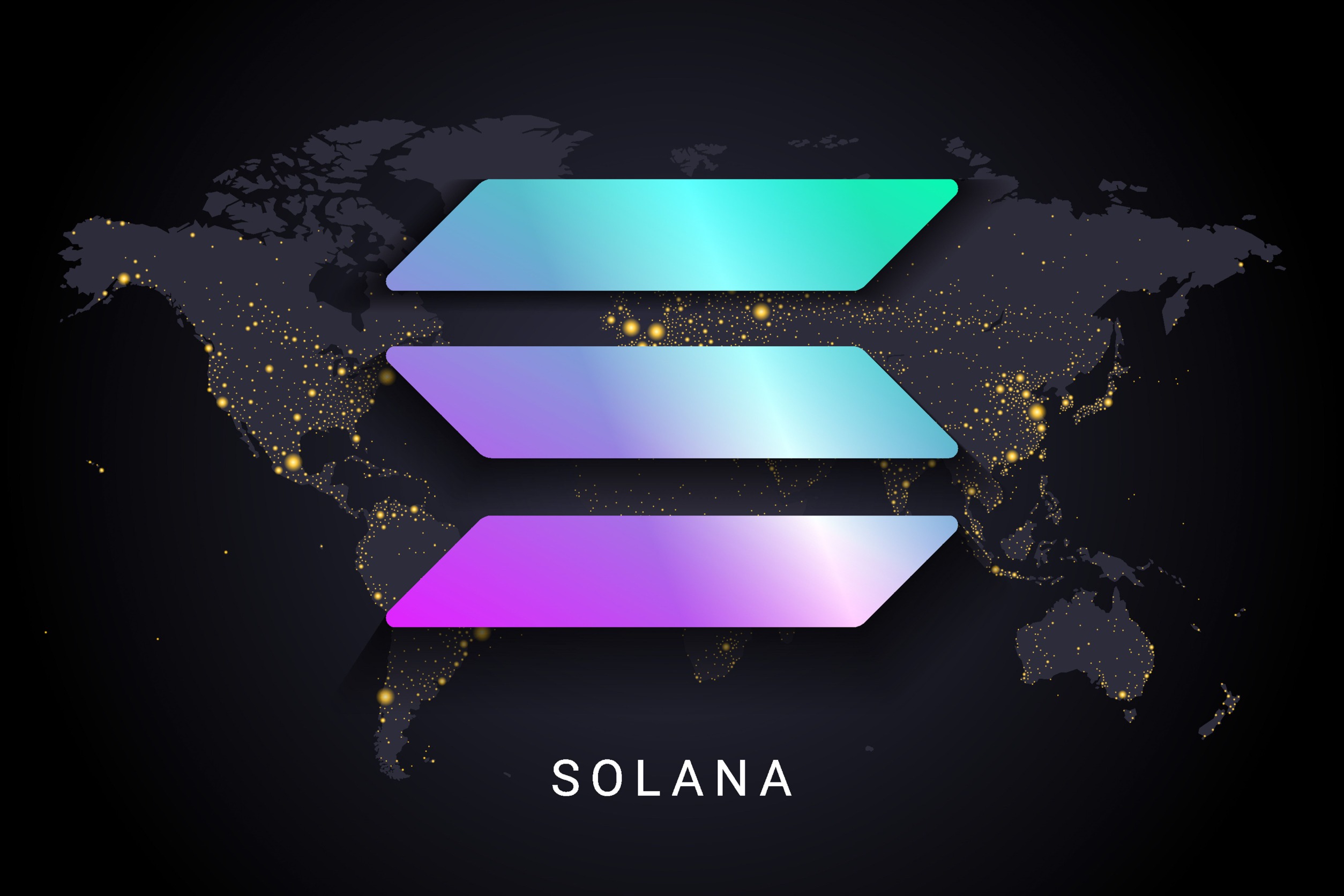 Solana price joined in on the recent rally in the global cryptocurrency market, jumping nearly 17% in the past week. Solana has made substantial gains this year, climbing 102% in its year-to-date price. SOL ranks as the 11th largest cryptocurrency after Binance USD and ahead of Polkadot. Despite the altcoin's recent rally, the total volume of the coin traded has continued to dwindle.
Fundamentals
Solana price was trading slightly higher on Friday as Bitcoin and other altcoins extended their rally despite the bank contagion fears weighing on the markets. Bitcoin and Ethereum have been leading the recent rally in the market, jumping more than 30% and 20% in the past week, respectively.
Investors have welcomed the resilient crypto prices amid the recent crisis in the banking sector this week. The week started with the collapse of Signature Bank and Silicon Valley Bank on Sunday until the focus shifted to Credit Suisse and First Republic Bank. Traders have been digesting the fate of Credit Suisse even after the bank said that it would borrow up to 50 billion Swiss Francs from the Swiss National Bank.
Several analysts have linked the recent rally in the crypto market to lingering bank worries. Even so, crypto prices are heavily influenced by inflation and the Federal Reserve interest rate hikes. According to analysts, the recent decline in banking stocks points to the vulnerability of traditional institutions, raising liquidity concerns…