Watch Out for Binance Coin (BNB) in the Next Bull Run — it might Hit $200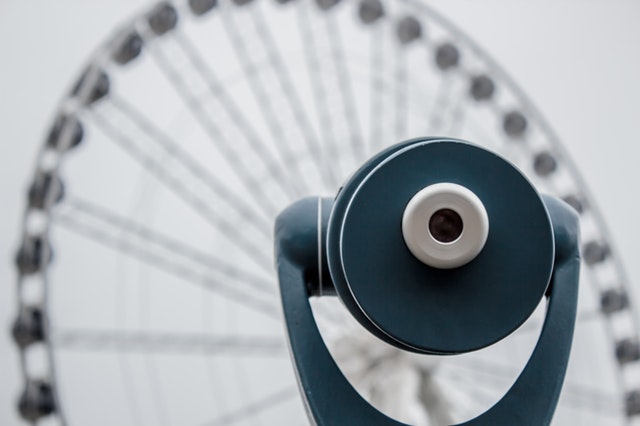 The so-called 'crypto winter,' which dominated 2018, seems to have finally ended. Apart from an occasional correction, most coins are seeing gains, although the lack of institutional cash flow, as well as the investors' hesitance to return,  are still preventing them from entering a proper bull run.
Even so, many believe that one such bull run will arrive eventually, maybe even at some point in 2019. If it does come, a lot of cryptocurrencies will see significant gains, and the prices will see huge recoveries. However, one coin, in particular, is expected to see massive gains, and potentially even reach heights it never saw before. We are, of course, talking about Binance Coin (BNB).
Binance Coin as the best performing coin
It sounds unlikely at first glance, but BNB actually has a pretty good chance to reach the $200 mark in the next bull run, and there are plenty of reasons why this might happen. First, let's start by taking a look at BNB's performance so far.
BNB is not a particularly old coin, and it was launched back in July 2017. In the early days, it was very low-valued, with its price being relatively close to zero. This was the period when BNB hit its all-time low, and it never approached such low levels again. It reached its all-time high in January 2018, right before the market crash, when it hit $24.
During the last year's bear market, most cryptocurrencies lost 80% of their value or more. Bitcoin dropped from $20,000 to only $6.300 at first, and then $3,200 after that. Other coins, like XRP, lost even more. Binance Coin, meanwhile, lost only half of its value, and while its losses deepened, later on, it was still performing way better than any other crypto.
These days, the coin is less than 25% below its all-time high, which is something that cannot be said for any other coin. Further, the coin has a rather small supply. Its total supply is 189,175,490 BNB, but the circulating supply is 141,175,490 BNB. Binance also holds regular quarterly token burns where it buys circulating coins back, and it often burns as many as 2 million units at once. The goal is to continue doing this until the coin's circulating supply is only 100 million, which will further draw its price.
Why BNB might hit $200
The first thing to take into an account is that Binance Coin was created by Binance, the largest crypto exchange in the world in terms of trading volume. This means that the coin has its back by the exchange, which uses it as its native token.
Next, Binance Coin also has a number of extremely valuable use cases. While it is mostly useful only within Binance exchange at the moment, it still sees quite a lot of usage as it provides its users with a massive discount on trading fees. Further, the coin is also the only cryptocurrency which can be used for buying tokens launched by Binance Launchpad.
Binance Launchpad is a well-known project which holds one ICO per month, and while it was created a while ago, it was not used during the crypto winter. It became operational again in 2019, announcing that each month, it plans to hold one token sale, featuring interesting, legitimate projects, which the exchange will research and approve of, itself.
So far, this has included three coins — BitTorrent (BTT), Fetch.AI (FET), and Celer Network (CELR) — all of which were sold within 15 minutes. FET token sale actually holds the record for being the fastest ICO ever, being completed within seconds. All three token sales were only available for Binance users, and the only way to purchase the coins was via BNB. The token sales were still a massive success, even though ICOs are believed to be dead at this point.
This only proves that the model is not dead, as long as there is a trusted entity behind them. And Binance is certainly one of the most trusted ones in the industry, with millions of users, numerous trading pairs, and all the most popular coins being offered on its platform.
Obviously, this is another massive use case for BNB, and it is responsible not only for the surge of BNB price but also for the growth of its usage. The coin currently has a trading volume of $155 million, which is impressive considering that almost all of it comes only from Binance.
Further, Binance also recognized the issue many crypto users are struggling with, which is a crypto-fiat exchange, particularly in Europe, where the USD is not among the main currencies. This is why the exchange launched Binance Jersey, a Europe-centered subsidiary which allows users to purchase cryptocurrencies with GBP and EUR. Thus, BNB became the entry point into the crypto world for entire Europe, which increased its price and usage even further.
Binance has much greater plans for BNB
While all of this already seems like a huge deal for BNB, it is still nowhere near the end of the coin's potential. Binance is actually in the process of developing its personal blockchain, called Binance Chain. The blockchain will be decentralized, and it will use BNB as its base currency.
But beyond that, Binance is also creating its own decentralized exchange — Binance DEX. A decentralized exchange comes as a response to the crypto world's unyielding desire to reach full decentralization — something that is impossible while the biggest exchanges out there remain heavily centralized.
With DEXes already appearing left and right, Binance decided to launch its own, and turn itself into an entire community, rather than just another trading platform, even if it is the biggest one in the world. Once the DEX goes live (it is currently in beta), it will likely become the largest DEX in the world. It will have a reputable background, advanced mechanisms, and a trusted coin as its base currency — Binance Coin.
Every transaction within the DEX will require BNB in some amount, and the coin will be larger than ever. In fact, many view it as one of the biggest coins in the future, which will serve on the biggest exchange, and be paired with every coin which enters the exchange.
This is the true potential for Binance Coin, and while there is no guarantee that it will become a new Bitcoin, it might as well become the next best thing. With all of that in mind, the coin will surely hit the $200 mark sooner or later, and the only question is — where its limit might be?
With low supply, many huge use cases, and trust above all — sky is the limit for BNB. The coin is probably one of the safest investments today, and more people recognize it as such each day. The next big bull run will be an interesting one, and when it comes, be sure to keep a close eye on BNB, as those who choose to HODL it might soon become very lucky.
For the latest cryptocurrency news, join our Telegram!
Disclaimer: This article should not be taken as, and is not intended to provide, investment advice. Global Coin Report and/or its affiliates, employees, writers, and subcontractors are cryptocurrency investors and from time to time may or may not have holdings in some of the coins or tokens they cover. Please conduct your own thorough research before investing in any cryptocurrency and read our full disclaimer.
Image courtesy of Pexels
Top 4 Cryptocurrencies to Bet on in 2019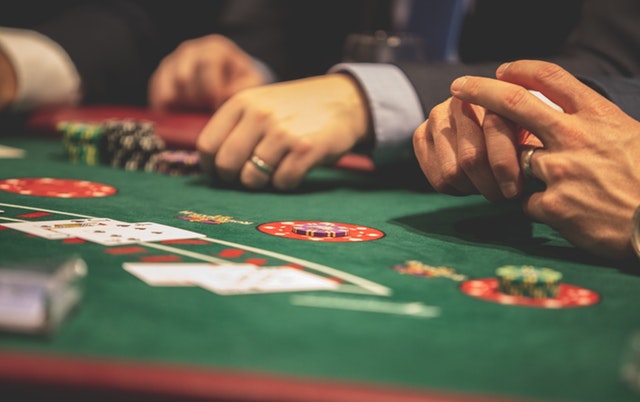 The crypto winter ended and Bitcoin is breaking through the $5000 resistance barrier and leading a general charge in bullishness among cryptocurrencies has seen more positivity in the market than ever before. However, before any talk of a crypto spring should start, we need to look at what happened during the winter.
Many different platforms were either fully released or improved upon significantly. There has been a surge of innovation and the crystallization of ideas. The market isn't just about crypto trading or bitcoin trading; it has become more about what businesses will leverage blockchain in the best way. Investors need to look at what a coin offers beyond just being a cryptocurrency. What partners does it have, what is the long term plan and is it liquid enough?
Investing in altcoins has never been a better option than right now. The volatility index shows that the market is growing without having to rely on Bitcoin. While Bitcoin still determines and up or down trend, the altcoins do not follow this trend exactly. More and more tokens and coins are surviving and thriving on their own merits rather than riding in Bitcoin's wake.
The four coins to follow are our pick for the top 4 cryptocurrencies most likely to give you substantial returns by the end of 2019.
Stellar Lumens (XLM): Cheap coin, and massive market to grow
…
2019 Will Be a Big Year for Luxcore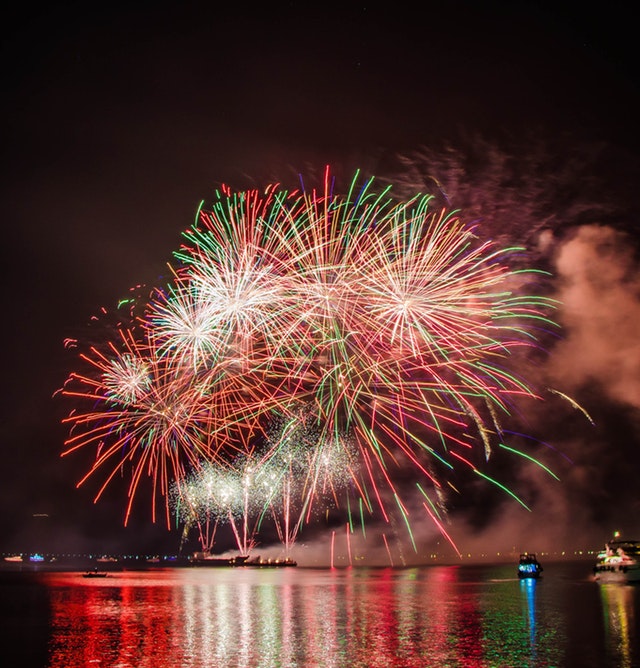 With the recent surge of Bitcoin in the last few weeks, many traders are hoping for a more profitable year than 2018.  Even if that comes to fruition, my advice over the past year remains the same.  Traders must look for companies and projects that offer blockchain solutions with real-world use and complete transparency.  One company that meets both of those requirements is Luxcore (LUX).
What is Luxcore?
Luxcore is a blockchain solutions and services ecosystem that focuses on developing security and privacy products.  The Luxcore platform utilizes the PHI2 algorithm powered blockchain to build a wide variety of product offerings.  One of the platform's primary goals is to help close the gap between regular consumers and enterprise users by introducing specific use-cases for each group of users.
Exciting Roadmap for 2019
As mentioned earlier, one of the absolute requirements of building a successful blockchain project is to be fully and completely transparent.  Luxcore certainly meets that requirement with the introduction of their most recent roadmap.
The roadmap does a great job of showing which projects are in development, how far along each project is, and the expected completion date of each project.  With this, LUX traders and potentially interested consumers can follow along and monitor the status of projects that they are especially interested in.
Since many crypto projects have inevitably disappointed the market, offering…
Can XRP Break Out of the Falling Wedge?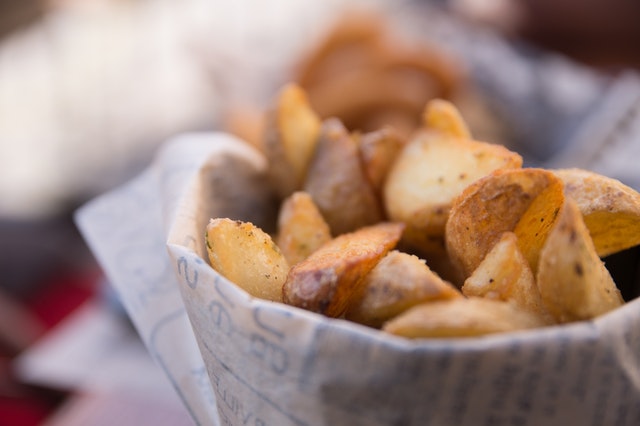 XRP is the third largest cryptocurrency by market cap, which currently sits at around $13.5 billion. The coin also has a price of $0.325316 at the time of writing, after seeing a significant price correction of 4% in the last 24 hours.
Just like many other cryptocurrencies, XRP has seen massive losses during the 2018 bear market. However, this falling wedge seems to have seen a real breakout in 2019, as the crypto winter started to let go, and a lot of coins saw significant price recoveries.
XRP's falling wedge was much more difficult to stop, which can be seen on its long-term chart. But, the recent bull runs allowed numerous cryptocurrencies to finally see growth, and XRP is definitely one of them. The charts also show that the coin's falling wedge has seen a breakout, which is an excellent thing for the future of XRP's price.
However, for the coin's price to truly turn and stay bullish, XRP needs to see larger volumes. The experts believe that this is the key for a new rally, one which would allow XRP to reach true recovery.
XRP price performance and predictions
As mentioned, XRP had struggled to start growing even when most other cryptocurrencies were drawn in a number of bull runs. While the coin has been acting the same as others until mid-February, it is clear that the…