Bitcoin, Bitcoin Cash Price Analysis: What's Happening?

Bitcoin (BTC) is travelling below immediate resistance $6,400 (68.2% Fibonacci).
Bitcoin Cash (BCH) price fell below $700 and continues to sport a bearish trend.
Bitcoin (BTC/USD)
Price Analysis
High: $6345.3 USD
Low: $6286.3 USD
Major Resistance Level: $6400
Hourly MACD: Placed slightly in the Sell zone.
At the time of writing, Bitcoin (BTC) had already dropped well below the $6400 USD level to $6345.3 USD and the market sentiment is largely bearish. (As of 11th July 2018) The price action of BTC/USD pair, as observed from the chart, shows that it had started falling after a slight upward movement over the weekend, and had dropped yesterday from nearly $6696.06 to almost $6307.64. Comparatively, the cryptocurrency is trying to recover a little bit today with approximately 0.69% (24h) rise at the time of writing.
The price of Bitcoin had dipped below $6000 level by the end of June but, the bulls had taken over at the beginning of July. This had given a little hope to the investors. As can be seen on the chart, it was quite close to the $6800 level but the price movement had trespassed the support areas at $6600 and $6400. Even though the declines seem to have paused above the 50% Fibonacci retracement, there seems to be another rising wedge pattern that may end in more declines in the medium-term.
Bitcoin Cash (BCH/USD)
Price Analysis
High: $688.2 USD
Low: $84.7 USD
Major Resistance Level: $735
Hourly MACD: Very slowly moving towards the Bullish zone.
The price of BCH/USD pair is experiencing a major bearish trend and has gone beyond the $700 level. Even if the pair corrects in the short-term it is still unsure whether the price will move to create a major uptrend. Yesterday, the Bitcoin Cash market had experienced a sharp downfall in price, from a little above $750 to nearly $684. The price of Bitcoin Cash at the time of writing shows $688.2 USD while the market tries to recover a little, nearly 0.15% (24h) increase. (As of 11th July 2018)
According to the chart, resistances have formed above the $706 level with $710 (previous support) being a key barrier at the moment. Chances are there that the price of the BCH/USD pair can move beyond the $710 level. The major resistance is formed at the $735 level based on the hourly chart and the same trend line is quite close to the 50% Fibonacci retracement level. As the 100 hourly SMA is positioned near resistance line $735, if the price moves uptrend and reaches the level then it is more likely to face some challenges. The upside is that if the price steadies itself above the $710 level there is a chance of formation of a stronger uptrend. It is also to be seen how the news of the upcoming Bitcoin Cash hard fork in November 2018 (released today) will affect the market.
The Fibonacci retracement levels for both Bitcoin and Bitcoin Cash at the moment shows there is still a chance of recovery for the crypto coins and move into the bullish zone.
Happy Trading!!
For the latest cryptocurrency news, join our Telegram!
Disclaimer: This article should not be taken as, and is not intended to provide, investment advice. Global Coin Report and/or its affiliates, employees, writers, and subcontractors are cryptocurrency investors and from time to time may or may not have holdings in some of the coins or tokens they cover. Please conduct your own thorough research before investing in any cryptocurrency and read our full disclaimer.
Image courtesy of Pexels
Charts courtesy of tradingview.com
What Will It Take For Bitcoin (BTC) To Rise Again?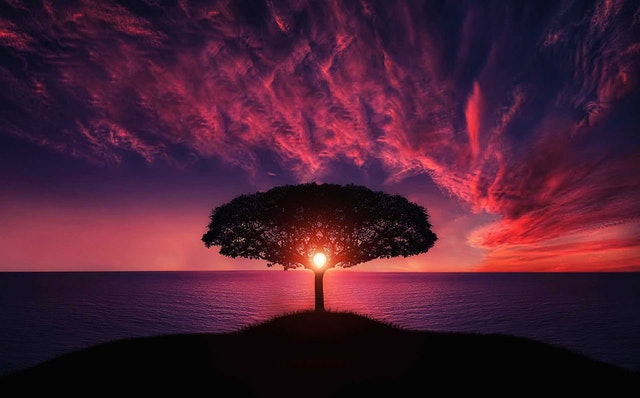 It is no secret that 2018 has been a terrible year for cryptocurrencies when it comes to their value. Things looked so bright during the first few days of this year, with Bitcoin hitting $20,086 per coin, and every altcoin reaching new heights. However, it was not to last, and soon enough, the market crashed, and prices went down.
What followed was months and months of a heavily bearish market that kept pushing the prices further and further down. It prevented any attempt of recovery, although several of them gave it their best shot.
Despite a situation like this, crypto investors never forgot the potential of Bitcoin, and many have been predicting another bull run that would have the same results. Those expectations were quite large, and potentially even unrealistic at first. Now, however, as the year approaches its end, it doesn't seem like anything will happen. The community started to wonder why that is, and what would it take for another bull run to emerge, which is what we will try to answer right now.
What does Bitcoin need in order to have another bull run?
1. Bringing regulation
The crypto space remains highly unregulated in most parts of the world, which is one of the largest reasons why BTC remains dormant. While there are attempts to regulate it, these attempts are made even more difficult due to the fact that the market is constantly changing and…
Forget Bitcoin: 3 Altcoins That Will Double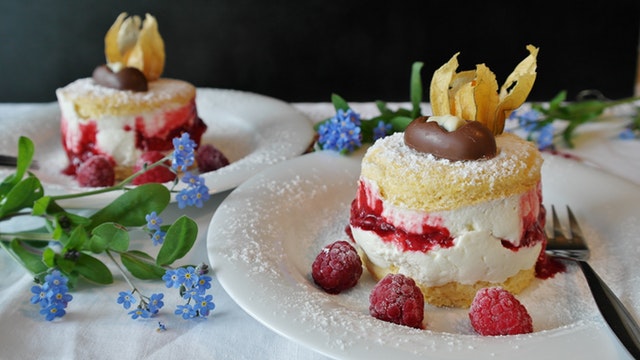 This movie is getting old.
Every day we comb through the news, scour the web, and flip through the feeds on our social media pages. We look for the movement on our favorite coin(s) and we search for solid investment opportunities. Of course, the dominant advice we are fed inevitably leads us back to Bitcoin (BTC).
Is it a good time to invest in Bitcoin (BTC)? Is Bitcoin (BTC) ready to move? The Twitter feeds are sure of it. Any day now, Bitcoin (BTC) is going to go through the roof. And if you don't get in now, your FOMO will leave you waiting for a dip, hoping to join your giddy friends who knew better all along. But when you open your wallet to check the action on your investment, it's always the same thing. The undisputed king of the cryptoverse has traded sideways again.
To be clear, Bitcoin (BTC) is going to come back. And when it does, it will likely double or triple overnight. But you know what? So will a number of altcoins in that time. The question that leaves most of us scratching our heads is, which ones? And while no one knows for sure which coin(s) will pop, what follows is a short list of three great crypto-choices we should be watching while we wait for the king to come back.
Basic Attention Token (BAT)
The first (And most obvious) on my…
Bitcoin path looks similar to that of NASDAQ during the dotcom bubble era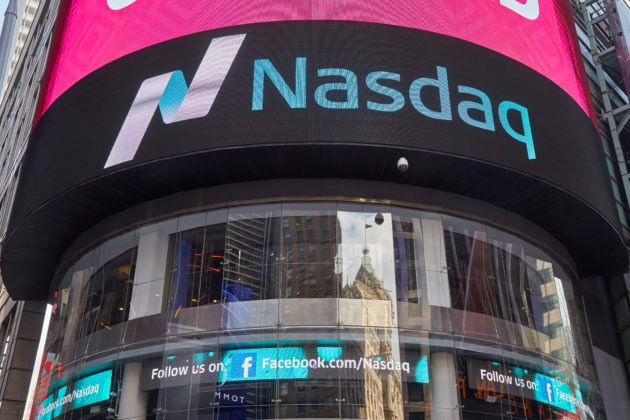 Unlike many other things that enter the stage with a bang only to disappear, blockchain is here to stay. Opposite to when it first appeared with Bitcoin a decade ago, currently, it seems like blockchain is the next big thing that will shape the manner money is spent.
Sometimes it makes sense for investors to use the past information to help stay in the game a bit longer. Therefore, today in this post, we are going to look at similarities between the dotcom bubble since 1973 and Bitcoin since 2011.
Will Bitcoin cross its all-time high ever again?
According to the quarterly charts, the Bitcoin price trend mirrors that of the NASDAQ index of the 1990s, but there is a catch. The manner in which NASDAQ traded in 2000 is similar to a one-year performance for Bitcoin over NASDAQ's 14 years, with the difference being that bitcoin is fourteen times faster than how NASDAQ did it.
Reason being, today's technology is much far ahead as the information travels faster with the diverse social media platforms and the high-speed internet connections. One thing that makes all financial bubbles universal is the fact that human fear and greed never changes.
For that reason, NASDAQ took long enough to rise 1,700% to its all-time high while Bitcoin managed a similar return in merely a few months. Similarly, NASDAQ took around 30 months to fall 78%, whereas Bitcoin lost 70%…