Bitcoin (BTC) and the Entire Crypto Market Unfazed by Bithumb Hack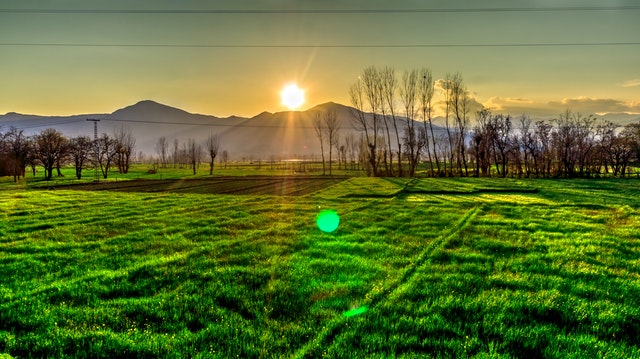 Many crypto traders wake up to the news that the popular South Korean exchange, Bithumb had been hacked. In the news report, the exchange was forced to suspend deposits and withdrawals after losing $30 Million worth of cryptocurrencies to the masterminds of the heist who are yet to be known. The exchange would advise its users via twitter with the following instructions:
[Notice for the temporary suspension of the deposits]
Due to the increasing safety issues, we are changing our wallet system.
Please do not deposit until we notify.
*All deposits are not deposited into your wallet until all changes are completed.

— Bithumb (@BithumbOfficial) June 20, 2018
*All deposit and withdrawal service will be stopped to make sure the security. We will keep notice you of the restart of the service. We apologize for your inconvenience and thanks for your understanding.

— Bithumb (@BithumbOfficial) June 20, 2018
Bithumb urgently ask our valuable customers not to deposit any fund into Bithumb wallet addresses for the time being.

— Bithumb (@BithumbOfficial) June 20, 2018
Considering that the hack happened early this morning of June 20th, and checking the cryptocurrency markets, we find that Bitcoin (BTC), dipped from only $6,759 to current levels of $6,658: a slight drop of 1.4%. This shows that the King of Crypto has weathered the storm this time around. The market reaction to the hack this time around seems to be more mature in that it did not trigger a major flash crash due to panic selling.
Looking back at the Coinrail hack on June 11th, Bitcoin dropped from values of $7,600 to new lows of $6,300 in less than 48 hours. There was also the additional bad news of investigations on 4 other prominent exchanges by US Authorities. The total crypto market capitalization dropped from values of $341 Billion to the low levels of $260 Billion within the same time period. This is a significant drop of 24%. The crypto markets have been gradually recovering over the past few days to the current total market levels of $284 Billion.
Ethereum (ETH) is also holding steady after the Bithumb hack and is currently trading at $525 and up 1.24% in the last 24 hours. Ripple (XRP) has only undergone a slight decline of 1.14% and is currently trading at $0.53. Bitcoin Cash (BCH) on the other hand, is trading at $876 and down only 0.56%.
With respect to the token of TRON (TRX), current market analysis indicate that it is up 4.62% and currently trading at $0.047. With the token swap scheduled in less than 4 days, the value of the token is bound to show some more upward mobility in value as more and more traders notice the event that is the Independence Day on the 25th of June.
It is therefore with the quick analysis above, that it can be declared that the crypto-markets are unfazed by the current news of Bithumb being hacked. Perhaps crypto traders have now become accustomed to hacks as well as the corresponding crypto exchanges working swiftly to prevent further losses. Three cheers for Bithumb and Coinrail on their efforts to manage both hacks.
For the latest cryptocurrency news, join our Telegram!
Disclaimer: This article should not be taken as, and is not intended to provide, investment advice. Global Coin Report and/or its affiliates, employees, writers, and subcontractors are cryptocurrency investors and from time to time may or may not have holdings in some of the coins or tokens they cover. Please conduct your own thorough research before investing in any cryptocurrency and read our full disclaimer.
Image courtesy of Pexels
How Bitcoin Has Changed Online Gaming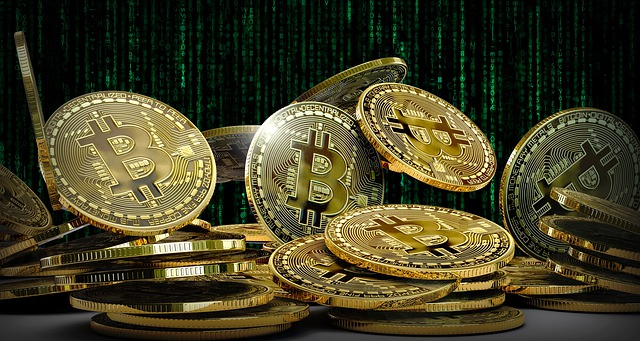 We always hear how Bitcoin is great for the financial industry, how it can remove the middleman and help you save money while you spend money. How it can provide fast transactions at any time to any place, even when you wish to send money to someone on the other side of the world.
While all of that is true, it is important to remember that Bitcoin's impact does not end there. The coin has already changed countless other industries, but one of the first ones that have accepted it with open arms — and therefore one that was changed the most — is the online gaming industry.
Bitcoin's impact on online gaming
The first thing to note here is that digital currencies have found their use in online gaming thanks to microtransactions. However, it goes far beyond simply purchasing an in-game item from another player. Bitcoin's biggest impact, without a doubt, concerns online gambling, sports betting, and similar activities.
Bitcoin brings security and anonymity
Bitcoin casino has become one of the new most popular places for an online gambler to visit, and for numerous reasons. Bitcoin brought increased security — to the financial industry, as well as online games. This is important because security is crucial for anyone who enjoys online gambling. It…
The Crucial Role of Cryptocurrencies & Blockchain in Modernising The Telco Industry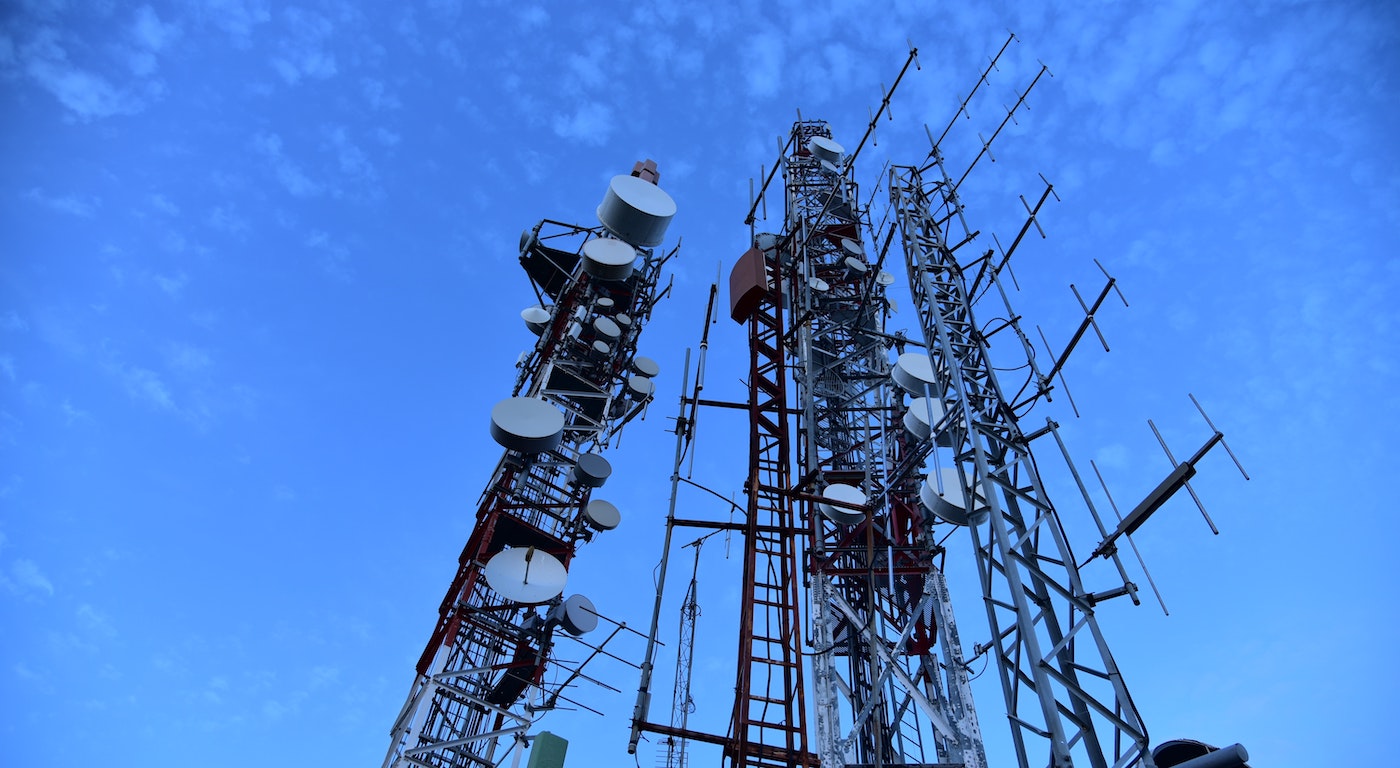 Blockchain has caused quite a stir in recent years. In fact, there's a school of thought that firmly believes the digital ledger technology will prove to be the 21st Century's biggest innovation. 
There are a great many industries braced for the disruptive force of blockchain, and the sweeping benefits it can bring to telecommunications can't be underestimated. 
A blockchain is a decentralised, distributed, public digital ledger that's fundamentally used to record transactions online. Every transaction that takes place is recorded across an extensive array of computers in a way that ensures that any individual record within the chain can't be tampered with or retroactively modified. 
Because of the virtually impregnable security associated with blockchain and the efficiency that comes with a fully decentralised ledger, there's plenty of potential for the technology within the telco industry in particular – especially given the financial flexibility that comes with cryptocurrency transactions beyond borders. 
Let's take a deeper look at the important role that both blockchain and its associated cryptocurrencies can play in modernising and securing the telco industry:
Unprecedented security
The arrival of blockchain is causing a stir at Deloitte. The professional services giant has contributed tens of thousands of words on blockchain within its 'insights' network, and there are…
Will Bakkt Push Bitcoin into the Mainstream?
Bitcoin has been in a prolonged bear market for some time and has dropped as low as $8300 in recent weeks. This is the worst time for the cryptocurrency since prior to the bitcoin boom in 2017, and it has led to speculation that the original cryptocurrency could be on the decline. However, the digital asset may be about to bounce back. This could be thanks to Bakkt, the new digital asset platform which aims to provide a secure and well-monitored place for investors to trade bitcoin. Some analysts are even suggesting that this could lead bitcoin into the mainstream.
Bitcoin has been teetering on the edge of the mainstream for some time now, with various companies accepting payments in the digital currency. The reason why it hasn't yet taken off is that it doesn't have enough practical applications to encourage the everyday person to start using it. But the market is there for alternative payments, and this is particularly apparent in the online casino industry when new sites crop up. For example, Johnny Jackpot is a smashing new casino brand that accepts a number of payment systems including Neteller, Skrill, and Paysafecard. Global customers want to be able to use options like these which were designed for the internet.
The problem with all of the aforementioned systems…