Bitcoin Today: Is the New Bull Run about to Begin?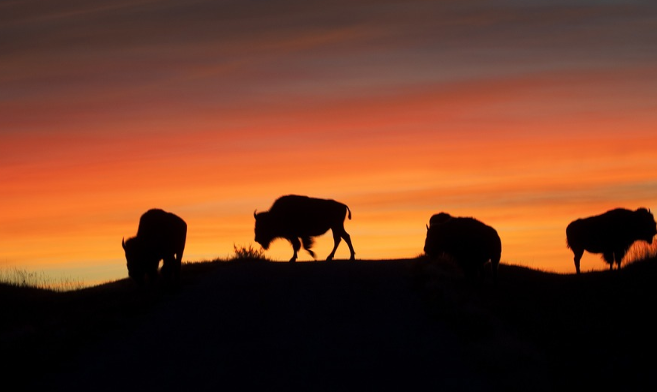 Everyone can agree on the fact that Bitcoin today is not what it used to be. Ten months ago, when 2018 was only a few days young, the leading cryptocurrency started losing its value, thus beginning a 2018 bear market. Since then, Bitcoin's value continued to gradually drop from its all-time high of $20,000 per coin to today's $6,600
Of course, this was not the lowest that BTC has reached this year, and at one point, it even dropped below $5,800. However, most analysts and crypto experts agree that the current price of $6,637.39 per coin can be considered Bitcoin's bottom.
Still, a lot of investors and analysts remain optimistic, with some of them claiming that Bitcoin is about to experience a huge price surge. The most notable one among them is crypto traders Ran Neuner, who firmly believes that BTC is about to explode, according to his recent tweet.
I just bought Bitcoin for my parents. It's too obvious that it's about to explode…

— Ran NeuNer (@cryptomanran) October 7, 2018
Is Bitcoin about to go on a bull run?
Neuner's confidence in Bitcoin has grown significantly as the date of US SEC's Bitcoin ETF decision is approaching. This is a decision that has been postponed several times so far, and it can easily be considered an event that has been anticipated throughout 2018.
Last year,around this time,BTC went from $6691 (Nov 11) to $20000 (Dec 17) in 5 weeks.This on the back of the expectation and launch of a cash settlement BTC futures contract. An ETF is a way bigger deal & requires actual purchase of BTC.2 looming SEC decision deadlines ahead.

— Ran NeuNer (@cryptomanran) October 7, 2018
Convinced that the decision will be a positive one, Neuner draws a parallel with Bitcoin today and Bitcoin from a year ago. Back then, a bull run that has brought the entire crypto market to new heights started just before CBOE launched Bitcoin futures after it was allowed to do so by US CFTC. The CME received the same decision on December 17, which was the final push for Bitcoin to hit its historic $20,000 per coin.
Now, a similar event is expected, as Neuner believes that the SEC will say yes to Bitcoin ETF applications. Furthermore, he believes that BTC ETF is a "way bigger deal" than the futures contract, which is why BTC might reach entirely new heights.
The future depends on the US SEC's decision
Apart from allowing Bitcoin to reach an even higher value than last year, BTC ETF also has a potential to push the coin toward an even broader recognition. According to some experts, this may even mean allow Bitcoin to officially join Wall Street.
The fact that Bitcoin ETF decision is a long-anticipated one needs no confirmation. The SEC is currently tasked with reviewing, and possibly approving, as much as nine applications, submitted by three applicants. Because endorsing BTC ETF is such a huge deal, the SEC clearly wanted to take its time with deciding what to do. This is additionally supported by the fact that the decision-making was postponed several times, with the latest deadline being November 5.
Of course, many remain a skeptic of the decision, not believing that it will be a positive one. These individuals are quick to point out that the SEC rejected numerous BTC ETF applications already, with the most notable one being submitted by the Winklevoss twins. Their requests were rejected several times, first in March 2017, and then in July 2018.
Even so, Neuner remains optimistic about it this time, and so do numerous other investors, experts, and analysts. A favorable decision would make a big difference for Bitcoin today, and it might even spark the real mainstream adoption of cryptocurrencies.
For the global insights every crypto trader must have, apply for Elite membership!
Disclaimer: This article should not be taken as, and is not intended to provide, investment advice. Global Coin Report and/or its affiliates, employees, writers, and subcontractors are cryptocurrency investors and from time to time may or may not have holdings in some of the coins or tokens they cover. Please conduct your own thorough research before investing in any cryptocurrency and read our full disclaimer.
Image courtesy of Skeeze/Pixabay
Bitcoin Volume Improves — Is A New Bull Run About To Start?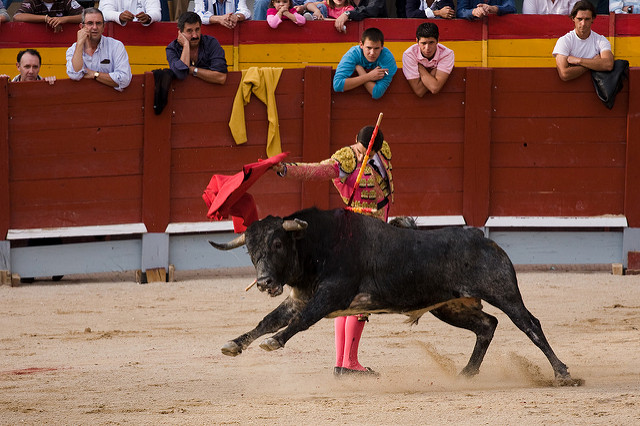 After more than half a year of price drops and losses in value, Bitcoin's price has finally demonstrated signs of stability. For weeks, Bitcoin managed to remain above the price of $6,550 per coin, which was followed by a small price surge that has allowed the coin to reach $6,600.
Not only that, but Bitcoin's volume also saw a 12% increase that has taken it from $3.2 billion to $3.6 billion according to CoinMarketCap. While this state of the market did not include all the altcoins, with some of them even experiencing losses, the situation regarding Bitcoin did look promising.
However, the new situation has changed that, as both investors and analysts woke up to the news of crypto prices going down.
Bitcoin volume predictions
Cryptocurrency analysts around the world have been predicting that the recently-balanced situation regarding Bitcoin and many altcoins will not last. While some believed that Bitcoin volume will go up, others have been claiming that it will drop once again, as it has finally happened.
At the moment, Bitcoin has managed to drop below what was recently believed to be its bottom, with a new price being at $6,297. Instead of reaching milestones such as $6,800, and then $7,000 mark as many have hoped, BTC actually dropped by around 6%.
For a while, Bitcoin has been showing signs that it is ready to grow once more. However, the trouble once again lies with the…
Ripple, Ethereum, Bitcoin, and the crypto-markets all down, why?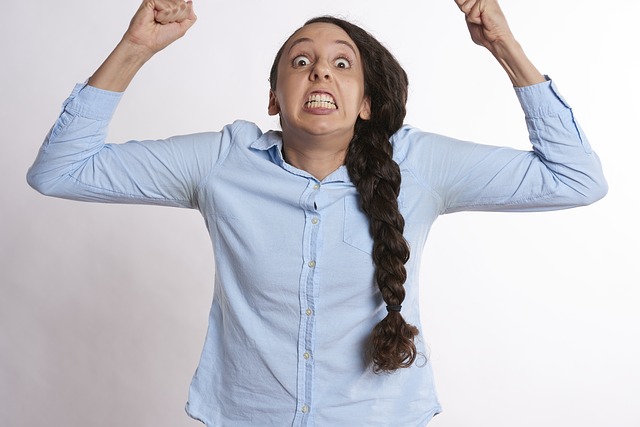 Today, the crypto-world woke up in a bloodbath, creating a lot of panic for the investors. Despite the expectations from 2018 Q4, the crypto-market is showing no sign of recovery as only one cryptocurrency in the top 50 is green at the moment.
Cryptocurrencies like Bitcoin, Ethereum, and Ripple (XRP), are all suffering in the dips and from the weight of the bears. It is important to know that as a result of today's bearish trend, the market has laid off more than 5 percent of its value (US$13 billion) in the past 24 hours.
In the past 24 hours, Bitcoin has gone down by 4.26%, and it is currently trading at $6,289. So-called BTC competitors have accumulated bigger losses: Ethereum, Ripple, Bitcoin Cash, EOS, Stellar, and Litecoin. Ethereum is down more than 11 percent, trading at $201.15; Ripple's XRP in red by more than 13 percent, trading at $0.4047.
Bitcoin Cash price has also crashed more than 11.5 percent, trading at $450.91; EOS is down by 9.91 percent, trading at $5.30; Stellar has plunged by more than 11.8 percent, trading at $0.213; and Litecoin is currently in red by 9.50 percent, trading at $52.28. In short, the whole market in a severe bloodbath, pretty much like the global market.
Are Bitcoin Whales Stabilizing the Market?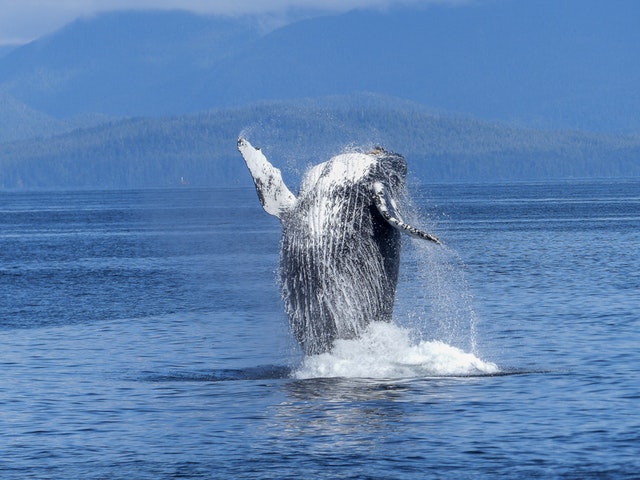 Bitcoin whales, which is a popular term for BTC's largest holders, have always been the largest influencers on Bitcoin's price. In fact, many analysts, experts, and even regular investors have been tracking what the whales are doing. Their actions were taken as an indication of what's to come, and whenever a whale was about to sell BTC, a drop in price was soon to follow.
This has earned them a reputation of the market's largest destabilizers, which did not make them especially popular in the crypto community. However, according to new data, it is more than possible that Bitcoin whales are actually working on keeping the market stable, instead of causing more chaos, as everyone was led to believe.
Bitcoin whales are keeping the market in check?
Earlier this year, in August, a new rumor appeared, claiming that a $2 billion whale was disrupting the market's already fragile stability. Reports of BTC sales as high as 50,000 coins per month have caused a 15% drop in Bitcoin's own value. Speculation regarding these sales followed, with whispers of shadowy deals dominating the discussion forums.
Bitcoin investors, large and small, felt threatened by these giant holders, with many of them believing that the entire crypto world could collapse on their smallest whim. In order to determine whether these fears were justified or not, an intensive analysis was conducted. The analysis has targeted 32 largest known whales, with attempts to find…