Ripple News: XRP Price Keeps Falling, Why?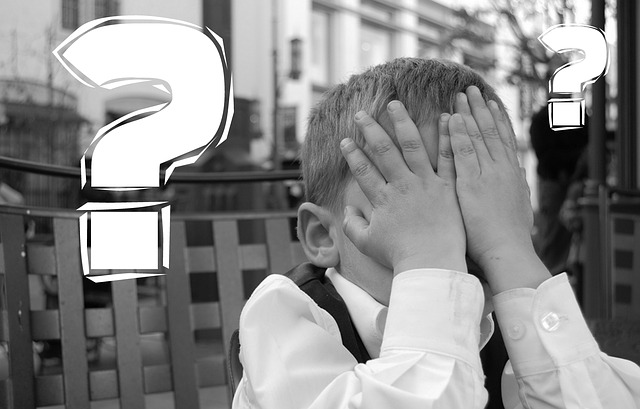 Ripple news of product launch expected to increase the XRP price.
After the recent Ripple news announced that new products are about to be launched, XRP experienced quite a price surge. Furthermore, the surge was also driven by Ripple's new partnership with American banking giant, PNC. The increase was so big that Ripple even managed to briefly replace Ethereum (ETH) as the second largest coin by market cap.
However, a correction followed soon after the price surge, and Ripple returned to its third rank on CoinMarketCap's list. Even so, the new bull run was quite motivating ever since, and many expected XRP price to skyrocket once again after the products are actually launched.
The most notable one of Ripple's product is xRapid, which was promised to numerous banks and financial institutions. The product is a marvel of Ripple's technology, and it allows nearly instant cross-border transactions. Many believe that products like xRapid, and its predecessor xCurrent, are one of the main reasons why so many banks around the world have entered into a partnership with Ripple in the first place.
However, a real surprise came after xRapid was actually launched. XRP enthusiasts expected the next Ripple news to announce a new bull run. This is why they were left confused after XRP price declined by as much as 16%, instead of rising to potentially new heights.
The 16% price drop came during the first week after xRapid was launched, and the signs of a bearish trend remained constant ever since.
Why did XRP lose value despite xRapid launch?
Despite the fact that XRP price dropped significantly after the launch of xRapid, there is seemingly no real reason for this kind of reaction. This is why so many investors have remained confused by the new development.
However, if we dig a bit deeper, some hints as to why this has happened, begin to form. The first thing to note is that XRP price did not experience a surge due to the number of banks that Ripple has allied itself with. While the number of financial institutions willing to partner up with XRP is indeed impressive, the real motivating factor lies in the status of these partners.
However, despite their high status and excellent reputations, many of these banks have yet to actually adopt xRapid. Additionally, Ripple has recently held the Swell conference which has had several notable speakers who supported the project. The most notable of them, of course, was the former US President, Bill Clinton.
While this might seem like a big motivator at first, many agree that the former president's speech was not convincing and motivated enough. The aim of the speech was to represent cryptocurrencies as the future of the financial sector. However, while he did address the use of cryptocurrency, he did not say much regarding its future as primary means of making transactions.
According to experts, this might be one of the larger reasons why many have lost faith in the new system, despite the fact that it is slowly getting implemented by the banks.
Still, optimistic XRP investors believe that this Ripple news is only a temporary setback and that the project's success will come in due time. After all, the rate of Ripple adoption is rising, and the number of partnerships follows. More and more banks are choosing to turn to Ripple, and many believe that the market will allow the coin to rise once again sooner or later.
For the global insights every crypto trader must have, apply for Elite membership!
Disclaimer: This article should not be taken as, and is not intended to provide, investment advice. Global Coin Report and/or its affiliates, employees, writers, and subcontractors are cryptocurrency investors and from time to time may or may not have holdings in some of the coins or tokens they cover. Please conduct your own thorough research before investing in any cryptocurrency and read our full disclaimer.
Image courtesy of Tumisu/Pixabay
Taking the Booming Cosplay Industry to the Next Level with Tokenization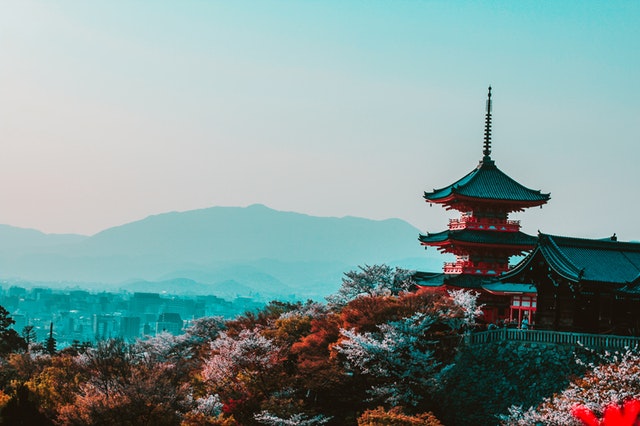 In the past couple of decades, some aspects of Japanese culture have begun to spread like wildfire through the rest of the world. Foremost among them is the fascinating and thought-provoking world of Japanese comics and animation.
At the same time, it's become increasingly popular for fans to interact with each other and express their enthusiasm for manga and anime through cosplay, where people dress up as their favorite fictional characters or even create their own.
In fact, cosplay has grown to be a jaw-dropping $45 billion industry, with no signs of slowing down anytime soon. However, the industry and its participants aren't without problems.
At the top of the list of issues holding the cosplay industry back are those associated with copyright and revenue sharing. As with most any global industry, there is inefficiency due to language barriers, different currencies, and varying regulatory guidelines for intellectual property.
So, how can blockchain technology help? There are a handful of answers to that question, actually. A few are:

An immutable blockchain can be used to store records such that there is no longer any doubt about a piece of content's original creator.

A blockchain can securely store and track user's digital IDs in order to discourage harassment and other nastiness that prevails on online media forums.

…
The race for No. 2: Ripple's XRP is growing, and Ethereum is shrinking. Why?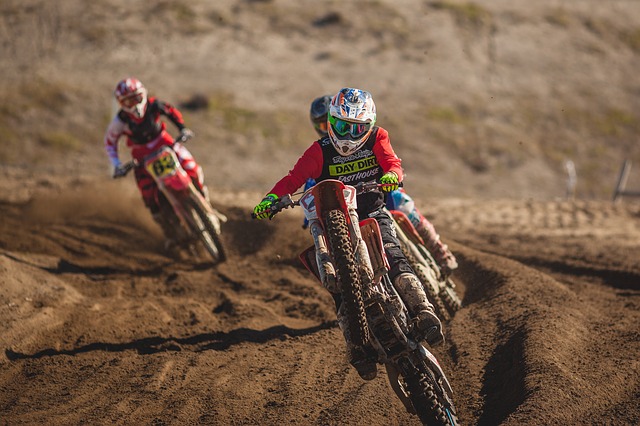 Over the last three weeks, Ripple's XRP cryptocurrency has been raising in price slowly but steadily. As we write this article, it's trading in green numbers at $0.422 even during the current bearish run of the market, which means despite regular market dips, it's doubled its price in a relatively short time.
Moreover, for some days during the recent period, it's been the world's second coin, beating Ethereum. But will that be consistent? Should Ethereum be worried? Well, maybe. Ripple advancements and XRP's massive growth is undoubtedly putting Ethereum's dominance in question.
Ethereum came live in 2015, and it quickly became the most crucial blockchain in the world, second only to Bitcoin. It became the dominant platform for smart-contracts and many of today's most exciting blockchain technologies came to life using Ethereum's operating system (Tron and EOS are the primary examples).
But now, Ripple (XRP) grows while Ethereum is shrinking
Before this September 18th, the gap between ETH and XRP was huge. Ethereum's market value more than doubled that of Ripple's. As we write this article, the difference among both assets is around three billion (17 vs. 20 billion). If things keep moving in the current direction, this gap could close down, and even reverse in the next few weeks, if not sooner.
The recent XRP bullish run is the highest it's ever had. It went up by 200% in fewer than four days just a couple of weeks…
Just In: Ripple partner Santander expands its reach using SWIFT GPI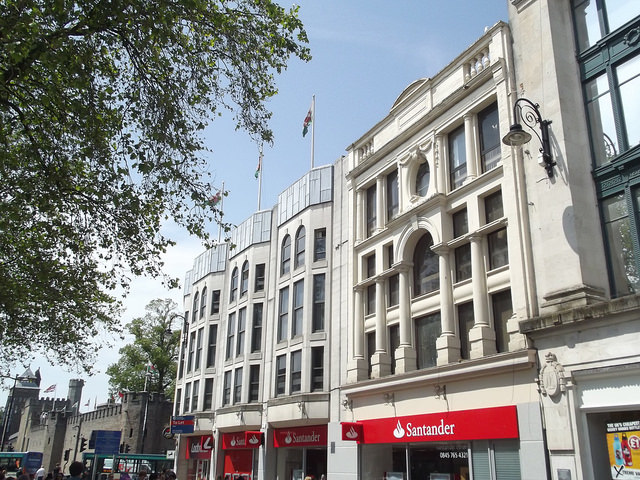 There is a lot of buzz around Ripple and SWIFT concerning a possible partnership. However, this buzz around them has become more intense as Ripple's partner, Santander, partnered with SWIFT to launch its services in countries such as Argentina, Poland, Spain, and the United Kingdom. The announcement came in today. The Spanish banking giant also plans to expand its services to further countries in 2019.
It is also important to know that there are high anticipations that Ripple may announce a breathtaking announcement during the forthcoming SIBOS 2018 Conference which is held by SWIFT, and set to take place in Australia.
The event is slated to hold on the 22nd to 25th of October. The main reason for the speculation that Ripple and SWIFT will be partners is since many FinTech companies – including banks – are using SWIFT for global cross-border remittances, and on the other hand, Ripple's technology is becoming predominant to aid cross-border payments.
As a result of the partnership between Santander and SWIFT, Ripple's community now see the opportunity that there may be a probable connection between Ripple (XRP) and SWIFT. This can also be attributed to the fact that Santander itself is in close partnership with Ripple, as it created OpenFx, which runs on Ripple's blockchain protocol.
Santander believes that its partnership with SWIFT will help it deliver "rapid and frictionless cross-border with fast payment tracking."
Eva Bueno Velayos, the GTB Head of…