Tron (TRX) issues new development kit as it enters smart contracts era
The blockchain technology was created, in the beginning, to support Bitcoin. That was its purpose and reason for being. But that was just the first version, no second cryptocurrency (like Tron or any other) except Bitcoin was created at that time. Currently, we have third generation blockchains and, while most of them still support a digital asset of some kind, the idea is now different.
The blockchain 3.0, which is the version in use by most new projects, is a lot more than means to create a token. It's a full-fledged OS that can also support all kinds of smart-contracts and decentralized apps. This is the idea espoused by projects such as EOS, Tron, Cardano, and many others.
That's why Tron's foundation announcement is so important. Just today they finally released their development kit for the Tron platform. It's comprised of TronBox, TronGrid, TronStudio, and TronWeb. This is a set of developing tools designed to allow programmers to create content, decentralized applications, smart contracts and all kinds of other cool things using Tron blockchain.
Is Tron focused just on cryptocurrency?
Remember something: there is a cryptocurrency associated with Tron (which is called Tronix or TRX) but the project's aim is not to develop the coin alone. Tron's purpose is to use blockchain technology to decentralize the web in such a way that content creators will not need central authorities or corporations anymore to monetize the fruits of their labor. That's what Tron is about and that's what the new developer's kit is supposed to achieve.
Tron is barely a year old, but through a combination of great leadership, ambition, and state-of-the-art blockchain technology, it's become one of the most relevant and interesting projects in the cryptosphere. In the last few months, Tron managed to leave the Ethereum network behind to create its own Main Net. It's also released its native virtual machine and announced several strategic partnerships.
New developer suite available: TronBox, TronGrid, TronStudio & TronWeb. Developers are now fully equipped to build the best Dapps on #TRON! We are also excited to announce that we officially enter the Smart Contract Era following #TVM main net new version https://t.co/fJXdb35JTy

— TRON Foundation (@Tronfoundation) October 9, 2018
Today's announcement is just another step in the right direction for Tron to deliver on its promises. This is great news for developers because Tron's technology can be developed using Java, which is among the most popular programming languages among computer engineers, as opposed to some other languages that are native and proprietary in some other platforms.
It means that if you want to develop new apps in, say, Ethereum, you need to learn a new programming language that no university teaches (and that is also not very well documented in the technical literature). The preference for Java opens Tron's doors to any competent computer programmer in the world.
The new developing kit is an all-in-one tool. It's free, it's open source. It marks the start of smart contracts that can run on Tron's Main Net. They will be 200 times faster than Ethereum, a hundred time cheaper than EOS. It brings the best of all worlds together in a way that very few other blockchain projects can (or have even tried).
TronWeb, as the name suggests, aims to connect web developers to the Tron network and to trade in TRX and other tokens. TronBox is a framework to develop and deploy smart contracts. TronStudio is an IDE that takes full advantage of Tron's Virtual Machine and brings together the best features in all the other of the kit's apps. TronGrid is inspired by Ethereum's Infura and it allows the development and release of decentralized apps and smart contracts.
The main thing to keep in mind about today's news is that Tron keeps delivering on its promises, always on time, and always up to (and beyond) the expected specifications. Congratulations to Justin Sun, the Tron Foundation and the community.
For the global insights every crypto trader must have, apply for Elite membership!
Disclaimer: This article should not be taken as, and is not intended to provide, investment advice. Global Coin Report and/or its affiliates, employees, writers, and subcontractors are cryptocurrency investors and from time to time may or may not have holdings in some of the coins or tokens they cover. Please conduct your own thorough research before investing in any cryptocurrency and read our full disclaimer.
Image courtesy of Nicman/Pixabay
The Pros and Cons of an Ethereum Casino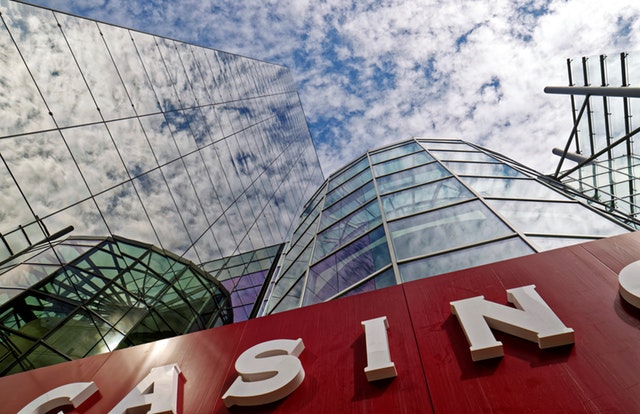 Keeping an eye on the price isn't the only way to see your Ethereum wealth grow. With Ethereum betting, those who enjoy the online casino can experience even more cryptocurrency excitement. Here are the pros and cons of doing exactly that.
Pro: Faster Than Bitcoin
What's better than winning a bet? Getting the money instantly. And while BTC transactions are still far and away faster than centralized currencies, ETH puts it to shame. As in twelve seconds per transaction versus ten minutes per Bitcoin transaction. That's not even close!
Pro: Unrivalled Privacy
Ethereum's privacy level is downright exceptional. For players who don't like their online gaming on display for unwanted eyes, cryptocurrency, in general, solves that issue, and Ethereum more so than the rest. While most legitimate online casinos require basic information for their security and the safety of their players, the amounts you win from Ethereum gambling can't be scrutinized.
Con: Inconsistent Transaction Fees
One of the biggest benefits of cryptocurrency gambling is the lack of extra costs. And with currency exchanges and banking fees, centralized currency can take a big chunk of your winnings. That's why Bitcoin is such a popular choice for online casino players – with a fixed fee, you won't be hit with something substantial because you received a huge payout. But such is not the case with Ethereum betting, where the more you're…
Buttrfly Pioneers Influencer Marketing on the EOS Blockchain at Art Basel 2018

Buttrfly achieved a major milestone at Art Basel Miami 2018 by inaugurating a live test of its decentralized application (DApp). It is believed that this is the first ever influencer marketing campaign to utilize the EOS Blockchain. Buttrfly's proprietary platform utilizes smart contracts to automate the contracting, verification, and payment settlement processes for influencer marketing.
The Fly App created an Instagram campaign that was broadcasted by Michael Terpin, a blockchain industry thought leader, and influencer Naeem Al-Obiadi, CEO of Traders Profit Club. Buttrfly enabled the creation, verification, and automatic settlement of the campaign, and concluded with payment in EOS tokens to both Mr. Terpin and Mr. Al-Obiadi.  The campaign was designed to promote the Fly App party at the world famous Nikki Beach Club in Miami on Saturday, December 8, 2018. Buttrfly used the EOS Testnet for the campaign, details of which can be seen here.
Jim Sellers, Co-Founder/CEO of Buttrfly stated, "I am excited to introduce Buttrfly's proprietary platform on the world stage, and believe that Art Basel was the perfect venue to unveil the future of Influencer Marketing as it is at the nexus of Influence, Art, and Technology."
Nathan Chandra, Co-Founder/CSO went on to add "To successfully pay an influencer in real time in EOS to post on their Instagram profile is a huge accomplishment for both Buttrfly and the Influencer Marketing Industry."
"The…
FOTON Bank Is Launching An All-in-One Crypto Banking Service to Process up to 500 Transactions per Second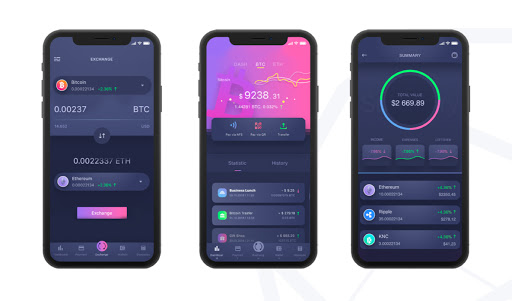 The decentralized FOTON project is launching its next-generation crypto-bank ecosystem to stimulate and facilitate the use of cryptocurrency payments worldwide, as stated in the official press release published by the company.
The statement issued by the FOTON project on December 3, referred to the launch of a decentralized crypto-bank designed for multi-currency transactions featuring a built-in fiat and cryptocurrency exchange system and instant contactless payments for goods and services worldwide. The system is intended to become a stable and flexible ecosystem that will enhance scalability for services related to financial assets, exchange solutions, cards, accounting, and business/customer services.
The technology being employed in the design of the ecosystem was specifically created to tackle some of the most critical issues facing the modern banking system, as well as the widespread adoption and application of cryptocurrencies in routine business transactions. The issues the FOTON project's ecosystem seeks to solve include overregulation, bureaucracy, centralization, system faults, volatility, legal constraints and complications related to practical use.
"We are creating the ecosystem that will prove to be the impetus and basis the crypto market needs to make the effective transition to becoming the next global banking system," as stated by Andrey Pashkevich, CEO and Co-founder of FOTON.