Tron (TRX) issues new development kit as it enters smart contracts era
The blockchain technology was created, in the beginning, to support Bitcoin. That was its purpose and reason for being. But that was just the first version, no second cryptocurrency (like Tron or any other) except Bitcoin was created at that time. Currently, we have third generation blockchains and, while most of them still support a digital asset of some kind, the idea is now different.
The blockchain 3.0, which is the version in use by most new projects, is a lot more than means to create a token. It's a full-fledged OS that can also support all kinds of smart-contracts and decentralized apps. This is the idea espoused by projects such as EOS, Tron, Cardano, and many others.
That's why Tron's foundation announcement is so important. Just today they finally released their development kit for the Tron platform. It's comprised of TronBox, TronGrid, TronStudio, and TronWeb. This is a set of developing tools designed to allow programmers to create content, decentralized applications, smart contracts and all kinds of other cool things using Tron blockchain.
Is Tron focused just on cryptocurrency?
Remember something: there is a cryptocurrency associated with Tron (which is called Tronix or TRX) but the project's aim is not to develop the coin alone. Tron's purpose is to use blockchain technology to decentralize the web in such a way that content creators will not need central authorities or corporations anymore to monetize the fruits of their labor. That's what Tron is about and that's what the new developer's kit is supposed to achieve.
Tron is barely a year old, but through a combination of great leadership, ambition, and state-of-the-art blockchain technology, it's become one of the most relevant and interesting projects in the cryptosphere. In the last few months, Tron managed to leave the Ethereum network behind to create its own Main Net. It's also released its native virtual machine and announced several strategic partnerships.
New developer suite available: TronBox, TronGrid, TronStudio & TronWeb. Developers are now fully equipped to build the best Dapps on #TRON! We are also excited to announce that we officially enter the Smart Contract Era following #TVM main net new version https://t.co/fJXdb35JTy

— TRON Foundation (@Tronfoundation) October 9, 2018
Today's announcement is just another step in the right direction for Tron to deliver on its promises. This is great news for developers because Tron's technology can be developed using Java, which is among the most popular programming languages among computer engineers, as opposed to some other languages that are native and proprietary in some other platforms.
It means that if you want to develop new apps in, say, Ethereum, you need to learn a new programming language that no university teaches (and that is also not very well documented in the technical literature). The preference for Java opens Tron's doors to any competent computer programmer in the world.
The new developing kit is an all-in-one tool. It's free, it's open source. It marks the start of smart contracts that can run on Tron's Main Net. They will be 200 times faster than Ethereum, a hundred time cheaper than EOS. It brings the best of all worlds together in a way that very few other blockchain projects can (or have even tried).
TronWeb, as the name suggests, aims to connect web developers to the Tron network and to trade in TRX and other tokens. TronBox is a framework to develop and deploy smart contracts. TronStudio is an IDE that takes full advantage of Tron's Virtual Machine and brings together the best features in all the other of the kit's apps. TronGrid is inspired by Ethereum's Infura and it allows the development and release of decentralized apps and smart contracts.
The main thing to keep in mind about today's news is that Tron keeps delivering on its promises, always on time, and always up to (and beyond) the expected specifications. Congratulations to Justin Sun, the Tron Foundation and the community.
For the global insights every crypto trader must have, apply for Elite membership!
Disclaimer: This article should not be taken as, and is not intended to provide, investment advice. Global Coin Report and/or its affiliates, employees, writers, and subcontractors are cryptocurrency investors and from time to time may or may not have holdings in some of the coins or tokens they cover. Please conduct your own thorough research before investing in any cryptocurrency and read our full disclaimer.
Image courtesy of Nicman/Pixabay
Taking the Booming Cosplay Industry to the Next Level with Tokenization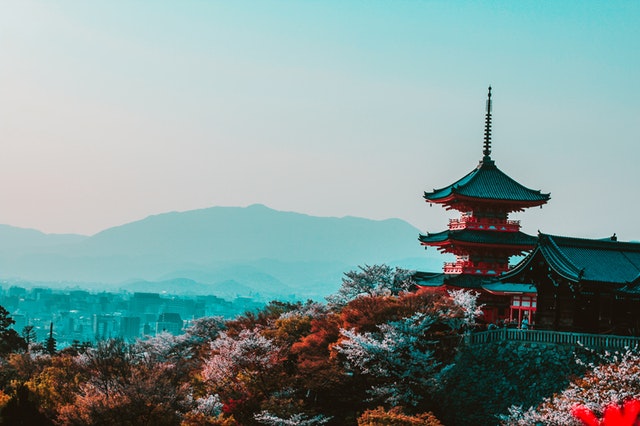 In the past couple of decades, some aspects of Japanese culture have begun to spread like wildfire through the rest of the world. Foremost among them is the fascinating and thought-provoking world of Japanese comics and animation.
At the same time, it's become increasingly popular for fans to interact with each other and express their enthusiasm for manga and anime through cosplay, where people dress up as their favorite fictional characters or even create their own.
In fact, cosplay has grown to be a jaw-dropping $45 billion industry, with no signs of slowing down anytime soon. However, the industry and its participants aren't without problems.
At the top of the list of issues holding the cosplay industry back are those associated with copyright and revenue sharing. As with most any global industry, there is inefficiency due to language barriers, different currencies, and varying regulatory guidelines for intellectual property.
So, how can blockchain technology help? There are a handful of answers to that question, actually. A few are:

An immutable blockchain can be used to store records such that there is no longer any doubt about a piece of content's original creator.

A blockchain can securely store and track user's digital IDs in order to discourage harassment and other nastiness that prevails on online media forums.

…
The race for No. 2: Ripple's XRP is growing, and Ethereum is shrinking. Why?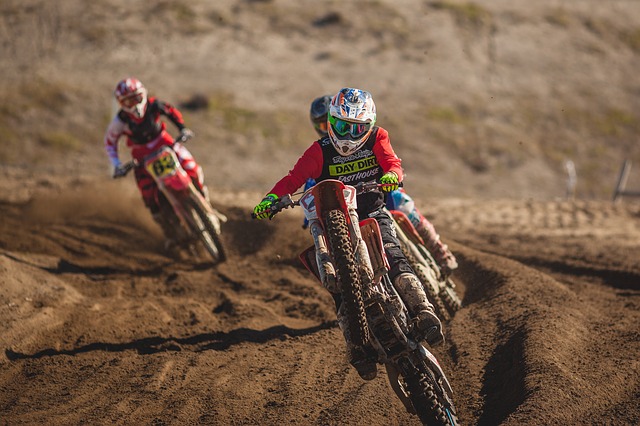 Over the last three weeks, Ripple's XRP cryptocurrency has been raising in price slowly but steadily. As we write this article, it's trading in green numbers at $0.422 even during the current bearish run of the market, which means despite regular market dips, it's doubled its price in a relatively short time.
Moreover, for some days during the recent period, it's been the world's second coin, beating Ethereum. But will that be consistent? Should Ethereum be worried? Well, maybe. Ripple advancements and XRP's massive growth is undoubtedly putting Ethereum's dominance in question.
Ethereum came live in 2015, and it quickly became the most crucial blockchain in the world, second only to Bitcoin. It became the dominant platform for smart-contracts and many of today's most exciting blockchain technologies came to life using Ethereum's operating system (Tron and EOS are the primary examples).
But now, Ripple (XRP) grows while Ethereum is shrinking
Before this September 18th, the gap between ETH and XRP was huge. Ethereum's market value more than doubled that of Ripple's. As we write this article, the difference among both assets is around three billion (17 vs. 20 billion). If things keep moving in the current direction, this gap could close down, and even reverse in the next few weeks, if not sooner.
The recent XRP bullish run is the highest it's ever had. It went up by 200% in fewer than four days just a couple of weeks…
Just In: Ripple partner Santander expands its reach using SWIFT GPI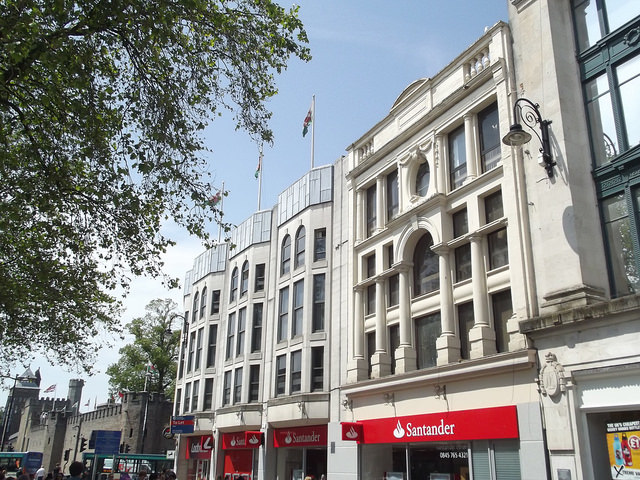 There is a lot of buzz around Ripple and SWIFT concerning a possible partnership. However, this buzz around them has become more intense as Ripple's partner, Santander, partnered with SWIFT to launch its services in countries such as Argentina, Poland, Spain, and the United Kingdom. The announcement came in today. The Spanish banking giant also plans to expand its services to further countries in 2019.
It is also important to know that there are high anticipations that Ripple may announce a breathtaking announcement during the forthcoming SIBOS 2018 Conference which is held by SWIFT, and set to take place in Australia.
The event is slated to hold on the 22nd to 25th of October. The main reason for the speculation that Ripple and SWIFT will be partners is since many FinTech companies – including banks – are using SWIFT for global cross-border remittances, and on the other hand, Ripple's technology is becoming predominant to aid cross-border payments.
As a result of the partnership between Santander and SWIFT, Ripple's community now see the opportunity that there may be a probable connection between Ripple (XRP) and SWIFT. This can also be attributed to the fact that Santander itself is in close partnership with Ripple, as it created OpenFx, which runs on Ripple's blockchain protocol.
Santander believes that its partnership with SWIFT will help it deliver "rapid and frictionless cross-border with fast payment tracking."
Eva Bueno Velayos, the GTB Head of…