LCX CEO Monty Metzger calls Ripple (XRP) the crypto industry leaders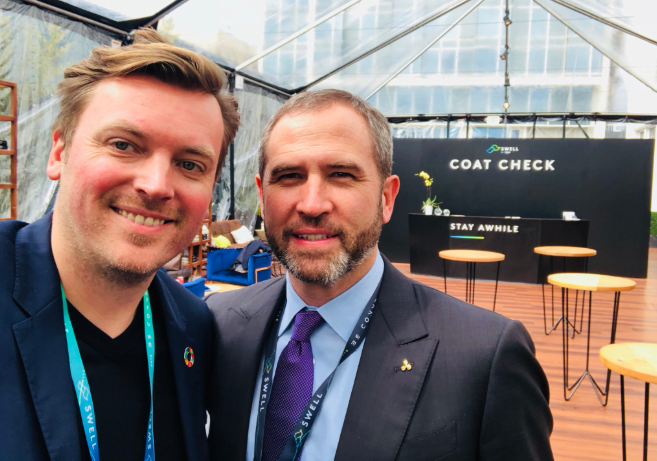 Back in 2013, let alone Ripple (XRP) or other coins, many people did not fully understand the opportunities attached and the potential impacts of cryptocurrency and blockchain technologies altogether. For many, cryptocurrency was a dark technology used by hackers and cybercriminals in the dark web to manipulate their innocent victims into paying non-traceable money to them.
But since the exploration and continuous coverage of this promising new technology, the same people are now learning, exploring, and discovering key areas cryptocurrency and blockchain technology brings to our world.
However, the exciting part is that virtual currencies used to exist even before the emergence of cryptocurrencies, although they are not the same. For former virtual currencies, their technologies were based more on a centralized framework, whereas cryptocurrency is taking more of a decentralized framework. An example of cryptocurrencies includes the likes of Ripple's XRP, Bitcoin, and Ethereum.
The global cryptocurrency and blockchain technology continue to evolve with each moment that passes. One of the latest significant inventions or entrants into the market is Liechtenstein Bank's brainchild known as LCX or Liechtenstein Crypto-Asset Exchange which is based in Vaduz Liechtenstein.
We @LCX are excited to work with the leaders of the #Crypto #Blockchain industry.
Thanks @ripple @ethanbeard for your engagement and all the support. 🚀 #XRP 🚀 pic.twitter.com/H8Se2nTov2

— Monty Metzger (@montymetzger) October 8, 2018
What LCX is currently doing is to set-up a regulatory compliant exchange network that is going to facilitate trading and exchanging of security tokens as well as other cryptocurrency assets in a manner that is in line with the laid out legal and regulatory requirements.
Also, LCX is believed to be working towards launching a crypto custody product alongside a cross-border fiat product to its crypto exchange which will aid in opening the crypto markets to hedge funds, high net worth investors, family offices, and institutional investors. These kinds of investors have been sidelined into investing due to concerns over liquidity, regulatory compliance, and security.
The Announcement of xRapid Technology Launch by Ripple
Addressing the congregation at the Swell 2018 conference, Brad Garlinghouse, CEO and founder of Ripple Labs, made essential revelations concerning their blockchain-based technology responsible for near-instant cross-border transactions was going live.
It is now clear that Ripple is pushing to expand the use of its default currency, XRP, into new heights beyond the settlement and banking space where Ripple is mainly focused.
According to Ripple, xRapid will be used by three money settlements providers namely, Cuallix, Mercury FX, and cooperative financial company Catalyst Corporate Federal Credit Union.
Ripple's top vice president of Product, Asheesh Birla, was quoted disclosing to CNBC,
"I am excited to bring the xRapid product into the market at the time where there is a lot of doubt concerning digital assets and their real use case."
Moreover, for quite some time now, Ripple has been utilizing every opportunity to distinguish itself from a private firm and its default virtual currency of XRP Ledger, XRP. For a long time, there has been conflicting information between the two.
Out of the 100 billion XRP coins that are in existence, Ripple claims ownership of 60%, but the company has kept about 55 billion XRP's locked up in an escrow account to ensure a steady supply of XRP at any given time.
A Crucial Moment in Ripple's History
The launch of xRapid represents a pivotal moment for not only Ripple but the entire cryptocurrency sphere. This new development marks the first time Ripple XRP is going to be used by financial institutions in conducting commercial applications, a fete in Ripple's quest to make cryptocurrencies, as well as blockchain technologies, become mainstream in the financial sector.
Before the launch of xRapid, price activities in XRP have been in limbo as none of the other reputed Ripple services are attached to the default coin, XRP. For instance, Ripple's service xVia recently disclosed that its operations span as far as 40 nations in six continents. xVia enables high-speed settlements via RippleNet but has nothing to do with XRP.
For the global insights every crypto trader must have, apply for Elite membership!
Disclaimer: This article should not be taken as, and is not intended to provide, investment advice. Global Coin Report and/or its affiliates, employees, writers, and subcontractors are cryptocurrency investors and from time to time may or may not have holdings in some of the coins or tokens they cover. Please conduct your own thorough research before investing in any cryptocurrency and read our full disclaimer.
[Photo, Liechtenstein Cryptoassets Exchange CEO (left) with Ripple CEO (right). Source,twitter.com/montymetzger]
FOTON Bank Is Launching An All-in-One Crypto Banking Service to Process up to 500 Transactions per Second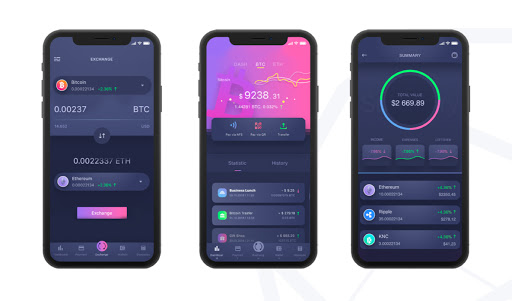 The decentralized FOTON project is launching its next-generation crypto-bank ecosystem to stimulate and facilitate the use of cryptocurrency payments worldwide, as stated in the official press release published by the company.
The statement issued by the FOTON project on December 3, referred to the launch of a decentralized crypto-bank designed for multi-currency transactions featuring a built-in fiat and cryptocurrency exchange system and instant contactless payments for goods and services worldwide. The system is intended to become a stable and flexible ecosystem that will enhance scalability for services related to financial assets, exchange solutions, cards, accounting, and business/customer services.
The technology being employed in the design of the ecosystem was specifically created to tackle some of the most critical issues facing the modern banking system, as well as the widespread adoption and application of cryptocurrencies in routine business transactions. The issues the FOTON project's ecosystem seeks to solve include overregulation, bureaucracy, centralization, system faults, volatility, legal constraints and complications related to practical use.
"We are creating the ecosystem that will prove to be the impetus and basis the crypto market needs to make the effective transition to becoming the next global banking system," as stated by Andrey Pashkevich, CEO and Co-founder of FOTON.

"The time to buy is when there's blood on the streets" – Baron Rothschild
You have probably heard these stories, but let me explain why they are as important today as they were 100 years ago when first spoken. Not only that, it is just as relevant today. A bit of a background first.
Napoleon was at war with England. The Battle of Waterloo, it was England's last chance to save itself, and remain as England. Baron Rothschild was standing at his post in the London stock exchange. If England wins, the market will rally, if Napoleon wins, it will go to shit. Baron Rothschild sends his private messenger to Waterloo and demands that he return to him and report who won the war.
His messenger does so and makes it in time before the public knows anything. England had won the Battle of Waterloo.  At his stand on the exchange, what does Barron do? You would think buy up stocks right? Nope, Baron starts to sell, at first slowly, and then faster. The other brokers on the floor watch what Rothschild is doing and think "Baron knows something, we lost, start selling". Now, the brokers on the exchange begin selling in a frenzy. In the midst of all this, Baron begins placing buy orders at the bottom of the market through other brokers who do not know…
Crypto Users' Search For a Good Bitcoin Blender Stops With Bestmixer.IO
At first glance, it might seem easy to find a good bitcoin blender that guarantees your anonymity and is secure. There are after all a number of big bitcoin mixers on the market, so how different can their services really be?
If that's what you're thinking, beware. All bitcoin blenders claim to have anonymous transactions – that is after all the main reason why anyone would want to use these services. This claim was however always difficult to test. How does one go about to check if these promises are indeed true?
This was the case until BestMixer.io appeared on the scene. Unlike previous bitcoin anonymization services, BestMixer.io features complete, verifiable anonymization for bitcoin. Releasing a utility named the Coin Anonymization Event (CAE) check, BestMixer.io not only proved that their bitcoin transactions could not be traced, but also showed that those of their competition could be. With this bold move, BestMixer.io not only demonstrated that they are a good bitcoin blender, but one could argue that they are the best. Even though those services that were exposed as not being anonymous have in the meantime changed their systems to prevent the CAE-check from revealing transaction detail, would you really be happy to trust them again?
BestMixer.io mixes not only Bitcoin, but also other leading cryptocurrencies including Bitcoin cash, Ethereum, Litecoin and Bitcoin SV.