Next generation blockchain boosts speed and energy efficiency on global scale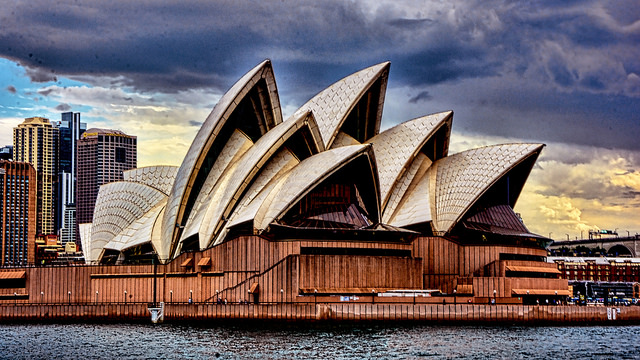 MEDIA RELEASE
25 SEPTEMBER 2018
The first international trial of next-generation Red Belly Blockchain has shown increased speed and energy efficiencies at a global scale.
Red Belly Blockchain, developed by the technology arm of Australia's national science agency, CSIRO's Data61, and the Concurrent Systems Research Group at the University of Sydney, today announced the outcomes of its first large-scale experiment, undertaken on Amazon Web Services' (AWS) global cloud infrastructure.
Red Belly Blockchain is solving the issues that have plagued previous generations of blockchain systems including environmental impact from significant energy use, double spending where an individual spends their money twice by initiating more than one transaction, and throughput, which refers to how many units of information can be processed in a short amount of time.
The experiment deployed Red Belly Blockchain on 1,000 virtual machines across 14 of AWS' 18 geographic regions, including North America, South America, Asia Pacific (Sydney), and Europe. A benchmark was set by sending 30,000 transactions per second from different geographic regions, demonstrating an average transaction latency (or delay) of three seconds with 1,000 replicas (a machine that maintains a copy of the current state of the Blockchain and the balance of all accounts.)
This is comparable to the latency obtained during a test in 2017 with only 260 replicas located in a single region. In comparison, mainstream blockchain technologies need minutes, with other technologies typically processing less than 20 transactions per second.  
The experiment highlights Red Belly Blockchain's scalability while retaining fast transaction speeds and high security, making it ideal for faster processing of financial transactions and microgrids that use peer-to-peer trading to transform the energy sector.
"Real-world applications of blockchain have been struggling to get off the ground due to issues with energy consumption and complexities induced by the proof of work," Dr. Vincent Gramoli, senior researcher at CSIRO's Data61 and head of Concurrent Systems Research Group at the University of Sydney said.
"The deployment of Red Belly Blockchain on AWS shows the unique scalability and strength of the next generation ledger technology in a global context."
Mainstream blockchain technologies like Bitcoin require proof of work – a protocol to satisfy certain requirements and verify a transaction – and need to solve crypto puzzles, a highly computational task that slows down the creation of blocks and requires massive amounts of energy. Red Belly Blockchain differs from these blockchains as it is underpinned by a unique algorithm and offers performance that scales without an equivalent increase in electricity consumption.  
Two earlier experiments were conducted on AWS from July 2017 to May 2018. While one of the earlier tests showed a throughput of 660,000 transactions per second across 300 machines in a single Availability Zone, this latest deployment on AWS' network spun up a global network designed to test Red Belly Blockchain's performance on a large scale.
"AWS Cloud provides innovative organizations of all kinds with a global network of computing power, allowing organizations like Red Belly Blockchain to quickly conduct large-scale experiments that break new ground," Simon Elisha, Head of Solutions Architecture, Amazon Web Services Public Sector, Australia and New Zealand, said.
"This is the latest example of how builders and creators all over Australia are leveraging AWS to quickly and cost-effectively move a project from concept phase right through to realizing commercial potential, locally and on a global scale."
Red Belly Blockchain is a graduate from ON Prime, CSIRO's Pre-accelerator program, which aided in providing early business model development for the startup.
For more information on Red Belly Blockchain, visit: http://redbellyblockchain.io/
Image courtesy of Mariano Mantel via Flickr
Property Loans for Foreigners in Singapore That You Must Know About
Intending to invest in a residential or commercial property in Singapore?  
When it comes to foreigners applying for a loan in Singapore, things can be pretty hard regardless of the reason whether you need the property for personal or business purposes.  
In Singapore, buying a property is challenging, whether you are a foreigner or a native, and sometimes applying for a loan is the only way for you to afford it.  
HOW MUCH CAN YOU BORROW FOR A PROPERTY LOAN IN SINGAPORE? 
As for the Foreigner Loans, in Singapore, there is an exact amount of money you can borrow to finance the purchase of a property.  
In this sense, Singapore has the Loan to Value Ratio (LTV).  
The LTV ratio is what determines the exact amount of money you can borrow for a property loan, which changes depending on where you try to obtain the loan:  
If you are applying for a bank loan, you can borrow a maximum of 75% of the value of the property you want to purchase. That means if you are looking for a property that costs $500.000, the maximum amount of money a bank lender can give you like a loan in Singapore is going to be $375.000. 
CoinField Launches Sologenic Initial Exchange Offering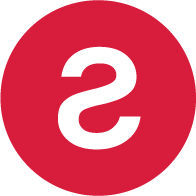 CoinField has started its Sologenic IEO, which is the first project to utilize the XRP Ledger for tokenizing stocks and ETFs. The sale will last for one week and will officially end on February 25, 2020, before SOLO trading begins on the platform.  Sologenic's native token SOLO is being offered at 0.25 USDT during the IEO.   
Earlier this month, Sologenic released the very first decentralized wallet app for SOLO, XRP, and tokenized assets to support the Sologenic ecosystem. The app is available for mobile and desktop via the Apple Store and Google Play.  The desktop version is available for Windows and Mac.
"By connecting the traditional financial markets with crypto, Sologenic will bring a significant volume to the crypto markets. The role of the Sologenic ecosystem is to facilitate the trading of a wide range of asset classes such as stocks, ETFs, and precious metals using blockchain technology. Sologenic is an ecosystem where users can tokenize, trade, and spend these digital assets using SOLO cards in real-time. The ultimate goal is to make Sologenic as decentralized as possible, where CoinField's role will be only limited…
Many of the Top Sports Betting Websites for 2020 Can Be Found On Boomtown's Best Betting Page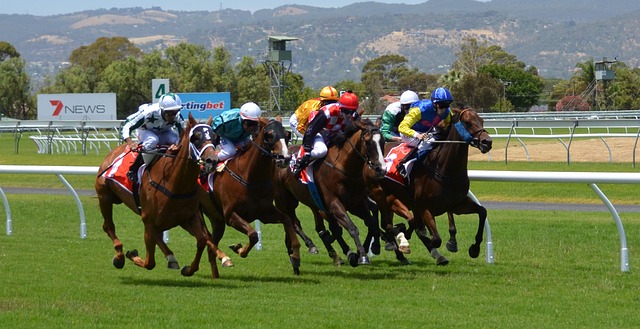 Sports betting is one of the widely known types of online gambling. With a large number of sports fans around the world, this type of gambling is one of the most sought after. The problem usually comes from when gamblers try to find the best sites out of the many available ones. Many new sports betting sites come up daily, thus making the selection process even harder. One of the best places to find top betting websites for sports is Boomtown Bingo. This platform doesn't just give users the best online casino games websites, but they also cover sports betting. As such, boomtown bingo remains a one-stop-shop for everyone who needs the best and the latest online gambling and gaming sites for all types of devices.
Performance
The performance of any website is critical. Users need to find their way around the site easily, and that can be made possible with the site structure and arrangement. Loading time is also essential. A website that always hangs thus pushing the user to refresh every time is no good. These are some of the factors that Boomtown Bingo looks into when selecting the best sites for its users. You can be sure that the new sports betting websites listed on Boomtown's platform have faster loading time, can be used easily by everyone,…