Next generation blockchain boosts speed and energy efficiency on global scale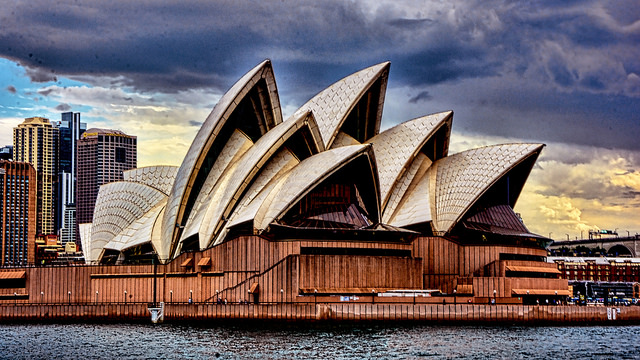 MEDIA RELEASE
25 SEPTEMBER 2018
The first international trial of next-generation Red Belly Blockchain has shown increased speed and energy efficiencies at a global scale.
Red Belly Blockchain, developed by the technology arm of Australia's national science agency, CSIRO's Data61, and the Concurrent Systems Research Group at the University of Sydney, today announced the outcomes of its first large-scale experiment, undertaken on Amazon Web Services' (AWS) global cloud infrastructure.
Red Belly Blockchain is solving the issues that have plagued previous generations of blockchain systems including environmental impact from significant energy use, double spending where an individual spends their money twice by initiating more than one transaction, and throughput, which refers to how many units of information can be processed in a short amount of time.
The experiment deployed Red Belly Blockchain on 1,000 virtual machines across 14 of AWS' 18 geographic regions, including North America, South America, Asia Pacific (Sydney), and Europe. A benchmark was set by sending 30,000 transactions per second from different geographic regions, demonstrating an average transaction latency (or delay) of three seconds with 1,000 replicas (a machine that maintains a copy of the current state of the Blockchain and the balance of all accounts.)
This is comparable to the latency obtained during a test in 2017 with only 260 replicas located in a single region. In comparison, mainstream blockchain technologies need minutes, with other technologies typically processing less than 20 transactions per second.  
The experiment highlights Red Belly Blockchain's scalability while retaining fast transaction speeds and high security, making it ideal for faster processing of financial transactions and microgrids that use peer-to-peer trading to transform the energy sector.
"Real-world applications of blockchain have been struggling to get off the ground due to issues with energy consumption and complexities induced by the proof of work," Dr. Vincent Gramoli, senior researcher at CSIRO's Data61 and head of Concurrent Systems Research Group at the University of Sydney said.
"The deployment of Red Belly Blockchain on AWS shows the unique scalability and strength of the next generation ledger technology in a global context."
Mainstream blockchain technologies like Bitcoin require proof of work – a protocol to satisfy certain requirements and verify a transaction – and need to solve crypto puzzles, a highly computational task that slows down the creation of blocks and requires massive amounts of energy. Red Belly Blockchain differs from these blockchains as it is underpinned by a unique algorithm and offers performance that scales without an equivalent increase in electricity consumption.  
Two earlier experiments were conducted on AWS from July 2017 to May 2018. While one of the earlier tests showed a throughput of 660,000 transactions per second across 300 machines in a single Availability Zone, this latest deployment on AWS' network spun up a global network designed to test Red Belly Blockchain's performance on a large scale.
"AWS Cloud provides innovative organizations of all kinds with a global network of computing power, allowing organizations like Red Belly Blockchain to quickly conduct large-scale experiments that break new ground," Simon Elisha, Head of Solutions Architecture, Amazon Web Services Public Sector, Australia and New Zealand, said.
"This is the latest example of how builders and creators all over Australia are leveraging AWS to quickly and cost-effectively move a project from concept phase right through to realizing commercial potential, locally and on a global scale."
Red Belly Blockchain is a graduate from ON Prime, CSIRO's Pre-accelerator program, which aided in providing early business model development for the startup.
For more information on Red Belly Blockchain, visit: http://redbellyblockchain.io/
Image courtesy of Mariano Mantel via Flickr
FOTON Bank Is Launching An All-in-One Crypto Banking Service to Process up to 500 Transactions per Second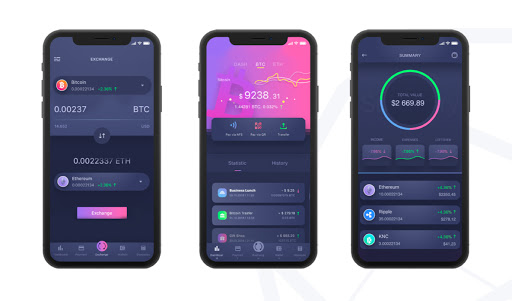 The decentralized FOTON project is launching its next-generation crypto-bank ecosystem to stimulate and facilitate the use of cryptocurrency payments worldwide, as stated in the official press release published by the company.
The statement issued by the FOTON project on December 3, referred to the launch of a decentralized crypto-bank designed for multi-currency transactions featuring a built-in fiat and cryptocurrency exchange system and instant contactless payments for goods and services worldwide. The system is intended to become a stable and flexible ecosystem that will enhance scalability for services related to financial assets, exchange solutions, cards, accounting, and business/customer services.
The technology being employed in the design of the ecosystem was specifically created to tackle some of the most critical issues facing the modern banking system, as well as the widespread adoption and application of cryptocurrencies in routine business transactions. The issues the FOTON project's ecosystem seeks to solve include overregulation, bureaucracy, centralization, system faults, volatility, legal constraints and complications related to practical use.
"We are creating the ecosystem that will prove to be the impetus and basis the crypto market needs to make the effective transition to becoming the next global banking system," as stated by Andrey Pashkevich, CEO and Co-founder of FOTON.

"The time to buy is when there's blood on the streets" – Baron Rothschild
You have probably heard these stories, but let me explain why they are as important today as they were 100 years ago when first spoken. Not only that, it is just as relevant today. A bit of a background first.
Napoleon was at war with England. The Battle of Waterloo, it was England's last chance to save itself, and remain as England. Baron Rothschild was standing at his post in the London stock exchange. If England wins, the market will rally, if Napoleon wins, it will go to shit. Baron Rothschild sends his private messenger to Waterloo and demands that he return to him and report who won the war.
His messenger does so and makes it in time before the public knows anything. England had won the Battle of Waterloo.  At his stand on the exchange, what does Barron do? You would think buy up stocks right? Nope, Baron starts to sell, at first slowly, and then faster. The other brokers on the floor watch what Rothschild is doing and think "Baron knows something, we lost, start selling". Now, the brokers on the exchange begin selling in a frenzy. In the midst of all this, Baron begins placing buy orders at the bottom of the market through other brokers who do not know…
Crypto Users' Search For a Good Bitcoin Blender Stops With Bestmixer.IO
At first glance, it might seem easy to find a good bitcoin blender that guarantees your anonymity and is secure. There are after all a number of big bitcoin mixers on the market, so how different can their services really be?
If that's what you're thinking, beware. All bitcoin blenders claim to have anonymous transactions – that is after all the main reason why anyone would want to use these services. This claim was however always difficult to test. How does one go about to check if these promises are indeed true?
This was the case until BestMixer.io appeared on the scene. Unlike previous bitcoin anonymization services, BestMixer.io features complete, verifiable anonymization for bitcoin. Releasing a utility named the Coin Anonymization Event (CAE) check, BestMixer.io not only proved that their bitcoin transactions could not be traced, but also showed that those of their competition could be. With this bold move, BestMixer.io not only demonstrated that they are a good bitcoin blender, but one could argue that they are the best. Even though those services that were exposed as not being anonymous have in the meantime changed their systems to prevent the CAE-check from revealing transaction detail, would you really be happy to trust them again?
BestMixer.io mixes not only Bitcoin, but also other leading cryptocurrencies including Bitcoin cash, Ethereum, Litecoin and Bitcoin SV.