Next generation blockchain boosts speed and energy efficiency on global scale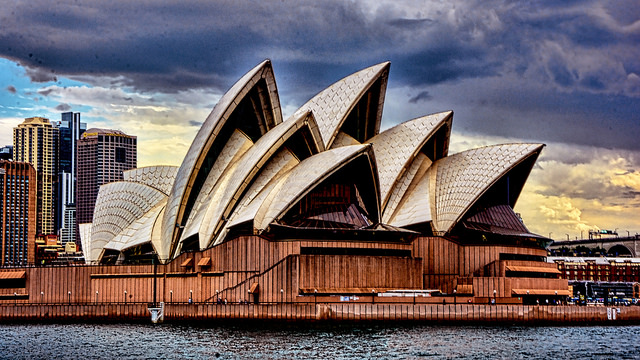 MEDIA RELEASE
25 SEPTEMBER 2018
The first international trial of next-generation Red Belly Blockchain has shown increased speed and energy efficiencies at a global scale.
Red Belly Blockchain, developed by the technology arm of Australia's national science agency, CSIRO's Data61, and the Concurrent Systems Research Group at the University of Sydney, today announced the outcomes of its first large-scale experiment, undertaken on Amazon Web Services' (AWS) global cloud infrastructure.
Red Belly Blockchain is solving the issues that have plagued previous generations of blockchain systems including environmental impact from significant energy use, double spending where an individual spends their money twice by initiating more than one transaction, and throughput, which refers to how many units of information can be processed in a short amount of time.
The experiment deployed Red Belly Blockchain on 1,000 virtual machines across 14 of AWS' 18 geographic regions, including North America, South America, Asia Pacific (Sydney), and Europe. A benchmark was set by sending 30,000 transactions per second from different geographic regions, demonstrating an average transaction latency (or delay) of three seconds with 1,000 replicas (a machine that maintains a copy of the current state of the Blockchain and the balance of all accounts.)
This is comparable to the latency obtained during a test in 2017 with only 260 replicas located in a single region. In comparison, mainstream blockchain technologies need minutes, with other technologies typically processing less than 20 transactions per second.  
The experiment highlights Red Belly Blockchain's scalability while retaining fast transaction speeds and high security, making it ideal for faster processing of financial transactions and microgrids that use peer-to-peer trading to transform the energy sector.
"Real-world applications of blockchain have been struggling to get off the ground due to issues with energy consumption and complexities induced by the proof of work," Dr. Vincent Gramoli, senior researcher at CSIRO's Data61 and head of Concurrent Systems Research Group at the University of Sydney said.
"The deployment of Red Belly Blockchain on AWS shows the unique scalability and strength of the next generation ledger technology in a global context."
Mainstream blockchain technologies like Bitcoin require proof of work – a protocol to satisfy certain requirements and verify a transaction – and need to solve crypto puzzles, a highly computational task that slows down the creation of blocks and requires massive amounts of energy. Red Belly Blockchain differs from these blockchains as it is underpinned by a unique algorithm and offers performance that scales without an equivalent increase in electricity consumption.  
Two earlier experiments were conducted on AWS from July 2017 to May 2018. While one of the earlier tests showed a throughput of 660,000 transactions per second across 300 machines in a single Availability Zone, this latest deployment on AWS' network spun up a global network designed to test Red Belly Blockchain's performance on a large scale.
"AWS Cloud provides innovative organizations of all kinds with a global network of computing power, allowing organizations like Red Belly Blockchain to quickly conduct large-scale experiments that break new ground," Simon Elisha, Head of Solutions Architecture, Amazon Web Services Public Sector, Australia and New Zealand, said.
"This is the latest example of how builders and creators all over Australia are leveraging AWS to quickly and cost-effectively move a project from concept phase right through to realizing commercial potential, locally and on a global scale."
Red Belly Blockchain is a graduate from ON Prime, CSIRO's Pre-accelerator program, which aided in providing early business model development for the startup.
For more information on Red Belly Blockchain, visit: http://redbellyblockchain.io/
Image courtesy of Mariano Mantel via Flickr
Taking the Booming Cosplay Industry to the Next Level with Tokenization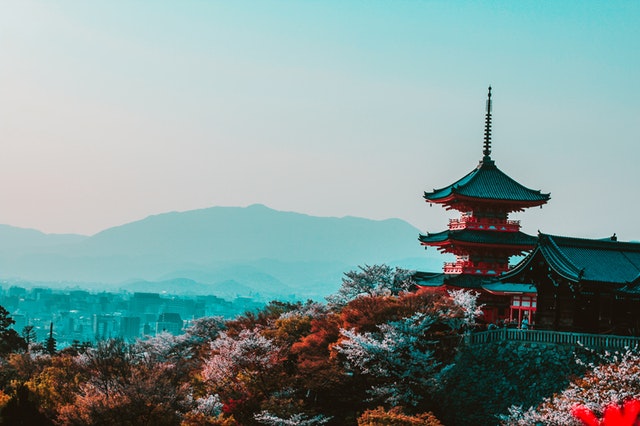 In the past couple of decades, some aspects of Japanese culture have begun to spread like wildfire through the rest of the world. Foremost among them is the fascinating and thought-provoking world of Japanese comics and animation.
At the same time, it's become increasingly popular for fans to interact with each other and express their enthusiasm for manga and anime through cosplay, where people dress up as their favorite fictional characters or even create their own.
In fact, cosplay has grown to be a jaw-dropping $45 billion industry, with no signs of slowing down anytime soon. However, the industry and its participants aren't without problems.
At the top of the list of issues holding the cosplay industry back are those associated with copyright and revenue sharing. As with most any global industry, there is inefficiency due to language barriers, different currencies, and varying regulatory guidelines for intellectual property.
So, how can blockchain technology help? There are a handful of answers to that question, actually. A few are:

An immutable blockchain can be used to store records such that there is no longer any doubt about a piece of content's original creator.

A blockchain can securely store and track user's digital IDs in order to discourage harassment and other nastiness that prevails on online media forums.

…
The race for No. 2: Ripple's XRP is growing, and Ethereum is shrinking. Why?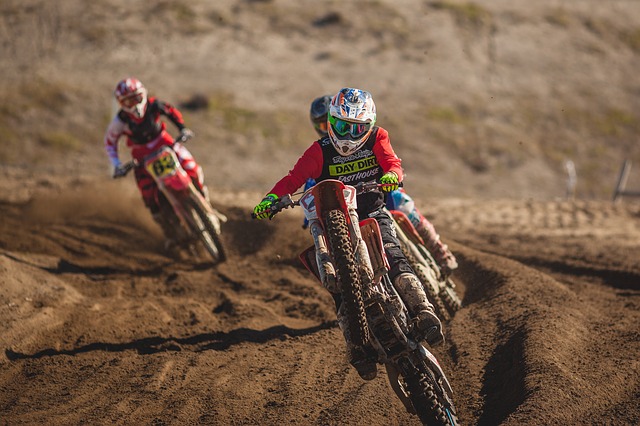 Over the last three weeks, Ripple's XRP cryptocurrency has been raising in price slowly but steadily. As we write this article, it's trading in green numbers at $0.422 even during the current bearish run of the market, which means despite regular market dips, it's doubled its price in a relatively short time.
Moreover, for some days during the recent period, it's been the world's second coin, beating Ethereum. But will that be consistent? Should Ethereum be worried? Well, maybe. Ripple advancements and XRP's massive growth is undoubtedly putting Ethereum's dominance in question.
Ethereum came live in 2015, and it quickly became the most crucial blockchain in the world, second only to Bitcoin. It became the dominant platform for smart-contracts and many of today's most exciting blockchain technologies came to life using Ethereum's operating system (Tron and EOS are the primary examples).
But now, Ripple (XRP) grows while Ethereum is shrinking
Before this September 18th, the gap between ETH and XRP was huge. Ethereum's market value more than doubled that of Ripple's. As we write this article, the difference among both assets is around three billion (17 vs. 20 billion). If things keep moving in the current direction, this gap could close down, and even reverse in the next few weeks, if not sooner.
The recent XRP bullish run is the highest it's ever had. It went up by 200% in fewer than four days just a couple of weeks…
Just In: Ripple partner Santander expands its reach using SWIFT GPI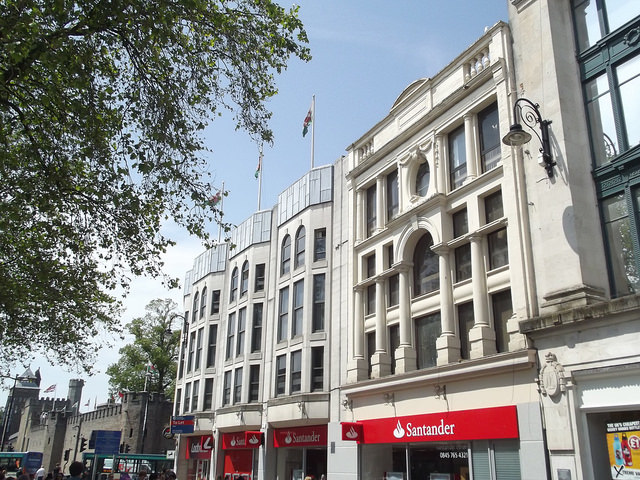 There is a lot of buzz around Ripple and SWIFT concerning a possible partnership. However, this buzz around them has become more intense as Ripple's partner, Santander, partnered with SWIFT to launch its services in countries such as Argentina, Poland, Spain, and the United Kingdom. The announcement came in today. The Spanish banking giant also plans to expand its services to further countries in 2019.
It is also important to know that there are high anticipations that Ripple may announce a breathtaking announcement during the forthcoming SIBOS 2018 Conference which is held by SWIFT, and set to take place in Australia.
The event is slated to hold on the 22nd to 25th of October. The main reason for the speculation that Ripple and SWIFT will be partners is since many FinTech companies – including banks – are using SWIFT for global cross-border remittances, and on the other hand, Ripple's technology is becoming predominant to aid cross-border payments.
As a result of the partnership between Santander and SWIFT, Ripple's community now see the opportunity that there may be a probable connection between Ripple (XRP) and SWIFT. This can also be attributed to the fact that Santander itself is in close partnership with Ripple, as it created OpenFx, which runs on Ripple's blockchain protocol.
Santander believes that its partnership with SWIFT will help it deliver "rapid and frictionless cross-border with fast payment tracking."
Eva Bueno Velayos, the GTB Head of…