Blockchain Projects are Bringing Millennials to the Betting & Lottery Industry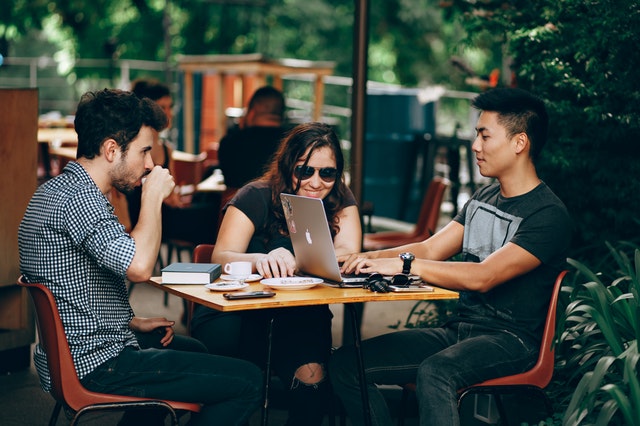 In the U.S. alone, lotteries collect over $80 billion in revenue every year. To put that number in perspective, this is more than the revenue of ticket sales for concerts, music, and movies—combined.
And the lottery industry is changing. According to a recent Vice article, the average player is growing older, despite profits continuing to climb. In other words: the industry hasn't been successful in bringing millennial consumers into the fold. It's a troubling trend for the future of the industry.
Millennial preference: Too big to ignore
IGT, a consulting group for the gaming industry, released a study indicating that when it comes to courting millennials, tapping into digital gaming is key. And the lottery industry would be wise to court them: millennials now hold $200 billion in spending power. But there are more than a few challenges to overcome.
Unlike going to a casino, where players win or lose their fortunes very quickly, both traditional sports betting and lotteries are a waiting game. A recent article by Reuters identifies this as part of the problem when it comes to getting younger consumers on board.
"Despite record jackpots, millennials used to the almost-instant gratification of online games and social media are put off by having to wait for the drawing of a winning ticket."
Millennial preference is a driving force behind the move of many industries from traditional spaces to digital. The majority of cryptocurrency investors are under the age of 34, and these young users are less shy about abandoning tradition in favor of what works for their current lifestyles. This may help explain why blockchain is poised to alter the gaming and lottery industries forever.
Betting is engaging more millennials
Sports betting has been tapped as a potential way to engage more millennials, with a recent survey commissioned by the American Gaming Association noting that 44% of sports bettors are under the age of 35. This falls in line with additional research indicating that millennials are more interested in gambling based on skill rather than chance alone.
Millennials have been increasingly drawn to online gambling and gaming, blurring the lines further between what is strictly a pay-to-play phone app and a game you gamble on.
Not only are millennials more accustomed to online gaming—and the instant gratification that comes along with these types of games—but they are also a more risk-averse generation. Having grown up in a recession, millennials are less likely to be swayed by gimmicky commercials of winners in new cars, and more likely to consider the stark odds stacked against them.
A growing desire for transparency
One of the lottery, betting, and casino industry's biggest challenges for appealing to millennials: this generation is acutely aware of the middleman taking his cut.
According to CNN Money, $6 billion from lottery funds go to the retailers selling the tickets. And another $6 billion goes toward the administrative costs associated with running the lottery. Then the state takes its cut. When all is said and done, only 63% of the pooled money is left for the players—and of course, they need to pay taxes on their winnings.
Millennials have grown up aware of the adage "the house always wins" and have fair reason to avoid lotteries, casinos, and any betting institution where the odds of winning haven't been made clear.
Curtis Welch, a 29-year-old payroll manager living in Western New York, is a young, middle-class millennial—the type of consumer the lottery industry would hope to attract. But he has no interest in playing, citing a cynical outlook on the actual odds: "It makes you think you can turn your last dollar into a million dollars, but all it does is take your last dollar." Welch instead prefers games he can play from the comfort of his home.
And lottery scandals have been known to happen. Eddie Tipton, former IT manager for the Multi-State Lottery Association, pleaded guilty in 2017 to rigging state lotteries and collecting $2.2 million in prize money.
When it comes to identifying challenges for the gambling industry, Alexander Udalyi, head of gaming for Cryptaur, sums up the consumer perspective best:
"We are not afraid of losing money. We are afraid of being cheated."
Basic access to play
Digital gaming is not only attractive because it's quick—it's attractive because it's easy to access. At the larger grocery stores and specialty stores millennials often frequent, lottery tickets are not as ubiquitous. Making a stop at 7-11 for the lotto card, or picking one up at the gas station counter when it comes time to pay, has little resonance for 20-somethings who shop at Whole Foods and pay for their gas with a simple card swipe at the pump.
Further complicating the matter, California, as an example, might have a temptingly high lottery pool—but it's not so tempting for anyone out of state who would have to not only buy their ticket in California but claim it there, too.
Current state lottery laws threaten anonymity
While the baby boomer generation may have dreamed of winning the lottery and making the front page news, for many millennials, widespread knowledge of their win would be a nightmare.
The winner of a $560 million Powerball lottery made headlines earlier this year when she did the unthinkable: refused to collect her winnings until she could accept them anonymously.
The problem was the state lotto's rules, requiring public identification of winners. Though the state's aim is to prevent fraud (and also use the winnings for further marketing purposes), there have been enough notable cases of theft, harassment, and even murder of lottery winners that these open-records laws have the potential to greatly impinge on a lottery winner's privacy and well-being.
"In my experience, the publication of these individuals' identities often leads to disastrous outcomes, including theft, ransom, and harassment," explained accountant David Desmarais in court documents obtained by the Union Leader.
Blockchain represents an alternate path for lottery and betting
Moving away from a centralized ledger system allows for greater transparency. Current lotteries and gaming systems typically use only a single server and keep parameters, such as their random number generator, a closely guarded secret. It's this secrecy and lack of transparency that opens the lottery to potential fraud and makes it less tempting to consumers.
A decentralized lottery that operates on the blockchain allows for full transparency. Smart, self-executing contracts can be built into the transaction from day one, ensuring that participants understand how their money is being pooled, how the number draw is being randomized, and how privacy is upheld.
A new economic model for lottery gambling will help generate fresh interest from consumers who have been turned off by an industry they view as secretive and difficult to access, with questionable odds.
Privacy concerns that plague the traditional lottery industry can be solved using the blockchain format. Even though all transactions are recorded, publicly, on the blockchain, users are only identified by wallet address—not as names, not as their hometowns.
The use of a verifiable, unchangeable transaction ledger serving as a permanent record of transactions will allow participants to keep track of exactly how many players exist when the pool is ending, and what percentage of the pool the organizers keep for themselves. Ultimately, this shift will usher in a new era of trust for the lottery industry.
Blockchain-powered lotteries are not just a hypothetical-use scenario for the technology, however. Several companies are already up and running.
Fire Lotto: Proving that a fair and transparent lottery is possible
Fire Lotto has been proving the concept and no doubt setting the stage for even more successful online blockchain lotteries. Transparency remains key to establishing blockchain players as viable alternatives to traditional lotto sweepstakes.
Through the Fire Lotto website, it is possible for any player to check the number of ticket sales, the distribution of funds, and the lottery parameters, which are available in fully accessible open source. This ensures that it is possible to check the compliance of the Bitcoin block and the randomness of winning numbers for any draw—a huge advantage blockchain systems have over a traditional lottery drawing. About 70% of lottery ticket sales go to Fire Lotto's prize pool.
One of Fire Lotto's biggest drawbacks is simply that it is limited: there is a lottery system, but little to build beyond that on the existing ecosystem. The future is poised for a more responsive and flexible platform. That's where Cryptaur comes in.
Cryptaur lottery: The potential to grow with the gambling industry, not just chase it
Cryptaur is a decentralized, Ethereum-based ecosystem offering a framework for a wide range of potential blockchain transactions, including lottery plays. What makes Cryptaur stand out from the pack: the blockchain ecosystem isn't limited to just traditional lottery plays. An infinite scope of applications, known as dApps in Crytaur's ecosystem, allow for gaming and gambling projects to grow in pace with emerging market demands—rather than chasing them.
Cryptaur's lottery dApp has been updated for commission-free plays, meaning that players no longer need to play extra tokens just to get in the game. At a conference held by Cryptaur this past April in Hanoi, Alexander Udalyi explained that:
"From the very beginning, 90% of the funds have been returned to end customers. [This makes Cryptaur] one of the most competitive solutions on the market today."
As with Fire Lotto, it's easy for users to proactively ensure that the lottery is operating as promised. "Anyone, in any moment, can make his or her own audit and make sure that all the transaction flow is 100% accurate," says Udalyi. "It means that the product actually belongs to you, not to us."
For lottery drawings, Cryptaur uses its own cryptocurrency, known as CPT. Since Cryptaur has maintained a fairly stable trading price over the last few months, using CPT within the Cryptaur lottery ecosystem can provide an advantage over gambling with more volatile currency that may dramatically increase or decrease in value in any given week.
Eliminating barriers to access
Already the Cryptaur lottery is drawing many players from around the globe—at the time of writing, the prize pool stands at 1,802,950 CPT. Unlike state lotteries and their various barriers to access, blockchain lotteries like Cryptaur allow anyone, anywhere to play and easily collect their winnings, while maintaining the privacy many deem important or essential for financial interactions.
According to Cryptaur, winners receive their jackpot funds within a few hours after all the drawing numbers have been posted. Going back to the issue of instant gratification, blockchain's ability to instantly identify users as "true winners" represents an important leap over traditional lottery systems. Not only do conventional users need to identify themselves as winners within 180 days of winning, but the lag between making a claim and receiving the payout can take weeks—even months. It's easy to see why the blockchain's smart-contract authentication is preferable to the hassle and headache of waiting for winnings to materialize.
In addition to offering a more traditional multi-day winning format, users can also opt for Cryptoball on the Cryptaur gaming site, an instant lottery betting with wins occurring every minute—appeasing the need for instant gratification.
Recently, Cryptaur moved into the sports betting arena, allowing users to bet on the October fight between Russian Khabib Nurmagomedov and Irish Conor MacGregor.This represents an important use-scenario for the blockchain ecosystem since sports betting is likely to become more and more lucrative as millennials are maturing as a generational group and becoming more comfortable with spending a portion of their disposable income on low-stakes gaming and gambling.
A cautionary tale: LottoShares
As one of the first companies to make use of blockchain technology, the announcement of LottoShare's launch in 2015 generated waves of interest through the industry. The group promised 100% transparency and allowed for distributed ownership of a physical lottery located in the Caribbean. The hazy details surrounding how the lottery would generate profit while keeping players interested, though, should have been a red flag. By the end of 2015 LottoShares had failed to establish themselves as a real player in the lottery industry, and today the website is defunct.
Blockchain stands to revitalize the industry
The futures of the betting, gambling, gaming, and lottery industries are set to converge. We like the Cryptaur project because the ecosystem is prepared to be flexible and handle the ever-shifting demands of growing demand: an important and vital asset for platforms hoping to better serve the millennial market.
Disclaimer: This article should not be taken as, and is not intended to provide, investment advice. Global Coin Report and/or its affiliates, employees, writers, and subcontractors are cryptocurrency investors and from time to time may or may not have holdings in some of the coins or tokens they cover. Please conduct your own thorough research before investing in any cryptocurrency and read our full disclaimer.
Image courtesy of Pexels
Many of the Top Sports Betting Websites for 2020 Can Be Found On Boomtown's Best Betting Page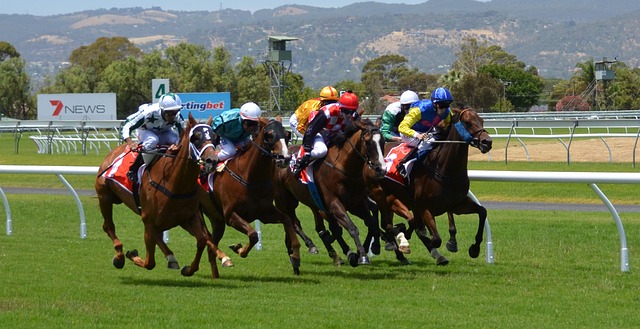 Sports betting is one of the widely known types of online gambling. With a large number of sports fans around the world, this type of gambling is one of the most sought after. The problem usually comes from when gamblers try to find the best sites out of the many available ones. Many new sports betting sites come up daily, thus making the selection process even harder. One of the best places to find top betting websites for sports is Boomtown Bingo. This platform doesn't just give users the best online casino games websites, but they also cover sports betting. As such, boomtown bingo remains a one-stop-shop for everyone who needs the best and the latest online gambling and gaming sites for all types of devices.
Performance
The performance of any website is critical. Users need to find their way around the site easily, and that can be made possible with the site structure and arrangement. Loading time is also essential. A website that always hangs thus pushing the user to refresh every time is no good. These are some of the factors that Boomtown Bingo looks into when selecting the best sites for its users. You can be sure that the new sports betting websites listed on Boomtown's platform have faster loading time, can be used easily by everyone,…
What Prevents Crypto from Becoming the Top Payment Method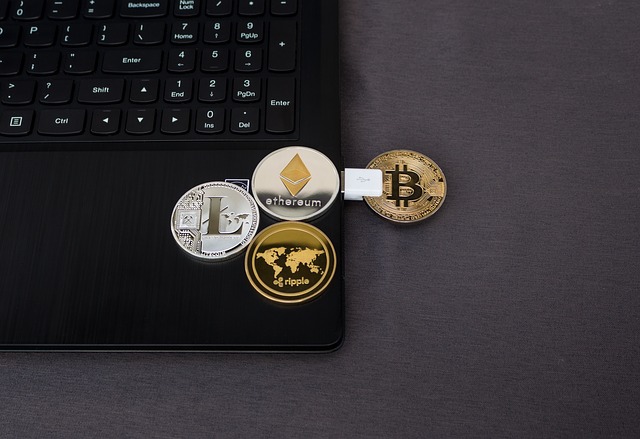 As globalization spreads over the planet, the need for fast and cheap cross-border money transfers is growing rapidly. Cryptocurrency provides exactly that kind of transfers with the added benefits of security and lack of centralization. However, despite being what seems like the perfect solution to the global money transfer problem, crypto has yet to become a major player in the currency arena. It's growing in popularity, that's for sure. But that rate isn't even close to what's needed for crypto to become a recognized and universally accepted payment method.
The question is why?
There can be no doubt that the need for what cryptocurrency can offer is huge. It's most obvious when considering the situation of migrant workers, who are also growing in number due to globalization. The amount of remittances in the world has risen to over $530 billion a year. However, the high cost of these transfers is such a concern that the UN launched a program dedicated to reducing those numbers to, at least, 3% by 2030.
One doesn't need a degree in economy and finances to see what kind of difference cryptocurrency could make for this situation alone. At the moment, migrant workers are losing about $25 billion in money transfer fees. There are still some remittance…
Best Study Resources to Pass CompTIA SY0-501 Exam and How Should You Use Exam Dumps to Prepare?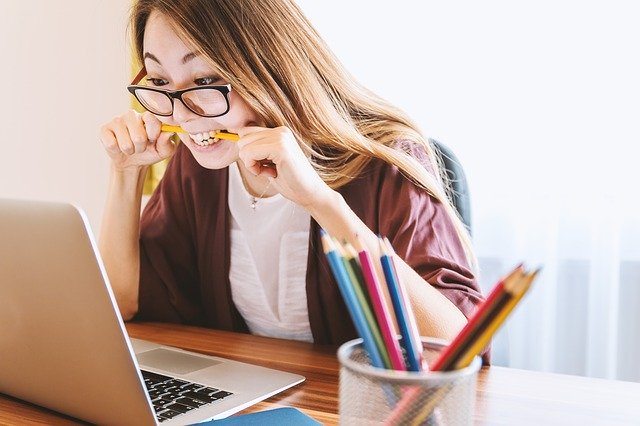 Introduction
Studying for an exam can be a tiring but surely rewarding experience. The thing is that every exam, naturally, has its great objectives, which means that it targets to equip you with the main skills and knowledge, as well as an in-depth understanding of the topics you will be tested on. This process requires energy and concentration from a candidate.
That's why you need the proper study sources in order to enjoy the experience and ensure you don't get disappointed in the end. This article is here to help you know which best tools and tips you can use to prepare for your CompTIA SY0-501 exam. Read on to get this important information and other details for the test leading to your global CompTIA Security+ 220-1002 badge.
Important SY0-501 Exam Technicalities
Testing your core security skills is the purpose of this CompTIA exam. It enables you to understand whether you are able to successfully perform specific cybersecurity-related functions. Deeper, the exam measures your baseline security knowledge and practical skills in a variety of issues. Before sitting for it, you first need to have attained the CompTIA Network+ credential. You also should have experience of 2 years performing IT administrative functions with attention to security. 
When you pass this CompTIA test, you'll confidently gain the CompTIA…