The Cryptocoin Insurance ICO Is Launching On November 1
Tokens of the first options exchange with the possibility of insuring deposits against fall go for sale on November 1.
Cryptocoin Insurance deals with ensuring positions opened by traders and investors. The insured event occurs in case of a sharp price deviation in any direction. In the first year of operation, customers can ensure their positions in 10-15 cryptocurrencies dominating the market. In the second year, Cryptocoin Insurance promises to bring the number of insured cryptocurrencies to 30.
How does it look in practice?
For example, a customer buys insurance that costs 0.1 bitcoin for a deposit of 100 ETH. The insurance premium is 5 ETH, paid as a lump sum when purchasing insurance. For this, the customer can receive insurance in the amount by which the deposit will fall, if the price drops by 20% in 5 days. In this case, it is 20 ETH.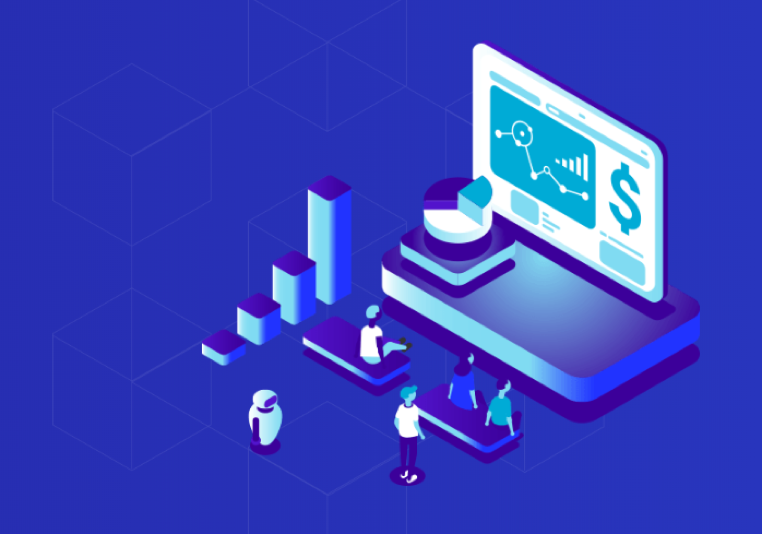 Several variables can be seen here: the amount of the insurance premium, the amount of time covered by insurance, the size of the fall (growth) at which it is triggered. Due to this, a large number of insurance policies arise, each of which is tied to some variables. Given that insurance can be purchased for different cryptocurrencies with different volatility (and hence the insurance premium), the number of possible options for which the risk can be insured increases several times.
The market the company enters is estimated at $10-20 bln a day today. This is a volume of trading conducted daily on major cryptocurrency exchanges. It is worth noting that Cryptocoin Insurance focuses on another segment: companies, large private investors and funds that store fixed assets in cold wallets and do not risk bringing them to exchanges.
Insurance services provided by Cryptocoin Insurance are even more relevant for such customers. The matter is that storing cryptocurrency in a cold wallet makes it almost impossible to eliminate the risks of its rapid fall. Loosely speaking, it cannot even be sold at a loss on stop loss, which customers with a deposit on a cryptocurrency exchange can do.
How are the risks of the very company insured?
The main question many readers already have is "What will Cryptocoin Insurance do with its own risks?". Recall Hurricane Michael, which has just recently swept along the coast of Florida, bringing enormous destruction. A person far from the insurance business may decide that all the companies insuring the property of clients in this region have gone bankrupt.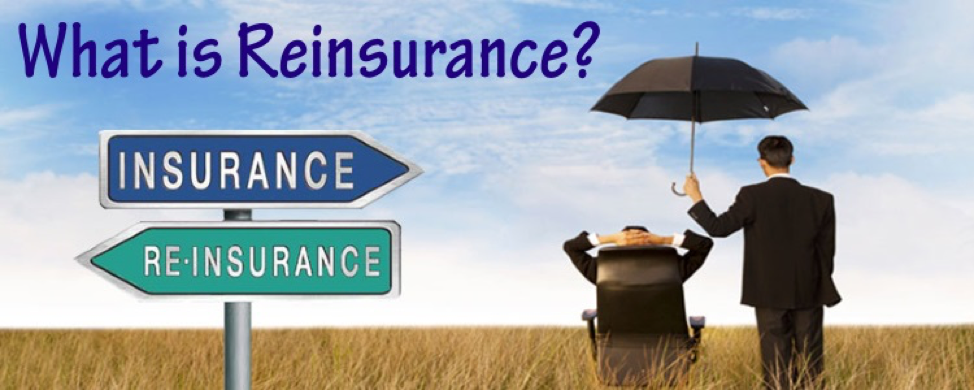 However, it is not like that. Of course, companies will suffer huge losses, but only a few of them will go bankrupt. It's all about "reinsurance". Having collected a large number of insurance premiums, on warm days, when nothing predicted the arrival of Hurricane Michael, companies sold part of these insurances to other, larger insurance companies situated in other parts of the country. This is how they shifted the risk to others, who will come to help them today.
Cryptocoin Insurance does the same. "But who can buy such insurances?" This is the second question that comes to mind. In this volume – most likely to no-one. And this is the main reason why there are no insurance companies in the market in this niche today.
The solution of Cryptocoin Insurance
The company has developed a new business model. Instead of looking for buyers for already sold insurances, Cryptocoin Insurance is launching its own option exchange. The following question may arise: how are insurance and options related?
Curiously enough, they perfectly get along with this business model. Let's remember what was discussed at the beginning of the article? Each sold insurance contains the size of the insurance premium, the amount of time covered by the insurance, the amount of fall (growth) at which it is triggered.
But this is a classic option from this standpoint. This is a simple and comprehensible solution to the problem, which nobody has ever thought of before.
As a "reinsurance", Cryptocoin Insurance can buy an option, which guarantees it to make a profit on an exchange position that will be unprofitable under insurance. Option sellers are customers who want to get quick, comprehensible and, most often, very easy profits.
What is the point for Cryptocoin Insurance? Again, it's simple. The main interest is in the premium that the company receives between how much it sells insurance for and for how much it acquires an option insuring its risk. In both cases, Cryptocoin Insurance is actually a market maker of the process, taking away all the spread.
The second, possibly a much more profitable way of earning is the commission from the options exchange operation. Customers pay commissions for each transaction on the purchase/sale of options, which are several times higher than those on simple cryptocurrency exchanges.
What problems can the company face?
Risks can be trading and non-trading. The former are the cases when the whole market moves in the same direction for several days, constantly generating the onset of insured events. It is important that automatic algorithms that calculate the size of positions, risks, etc., work in real time without errors. This allows to instantly cut the customer positions by margin call on the exchange, without coming to an end when their losses come upon the company.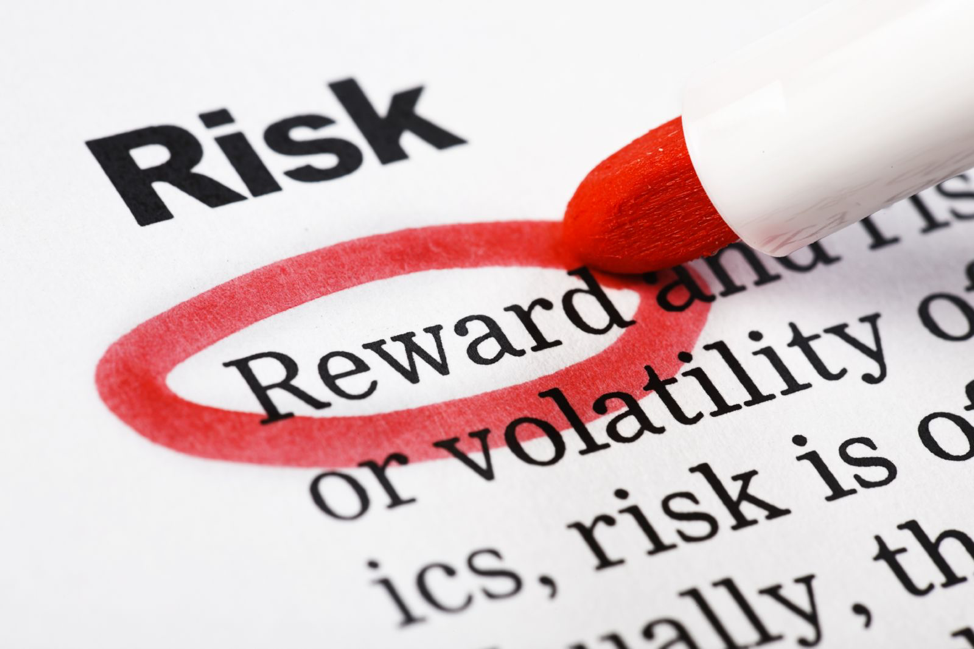 Besides, the risk management department should closely monitor the situation when the number of insurances sold does not greatly exceed the size of options that are purchased for reinsurance.
The non-trade risks include the need to carefully develop the options exchange engine + build mathematical and option models. The latter will differ from those used today on the market for options for stocks, precious metals, etc., at least due to the completely different volatility.
In this case, the advantage is the lack of gaps, and their risks should be laid in the model since the cryptocurrency market operates 24/7.
Therefore, as always, the question is in the technical implementation of the project. If it goes smoothly, we can expect a queue of customers who finally got the opportunity to ensure their own risks.
The Cryptocoin Insurance ICO is launching on the Ethereum platform on November 1.
Website: https://ccin.io
Whitepaper: https://ccin.io/doc/Whitepapereng.pdf
Facebook: https://www.facebook.com/ccinofficial/
Twitter: https://twitter.com/ccin_official
Medium: https://medium.com/@ccin_official
Telegram chat: https://t.me/ccin_official
Image courtesy of Pexels
AZ FundChain Offers a Compelling Alternative to Traditional Crowdfunding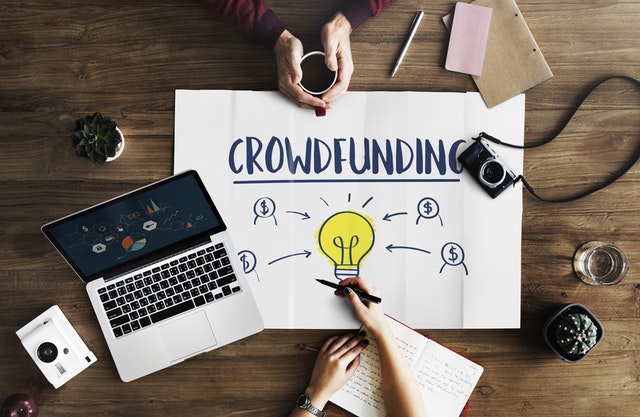 Although many tokens have collapsed during the ongoing altcoin apocalypse, the future remains bright for applications with real world usage.  Because of the ongoing bear market and limited trading opportunities, analyzing businesses with the potential to experience real world adoption should be the priority.  Part of that analysis should include looking at industries that need improvement.  During my analysis, one area that quickly popped up is the field of traditional crowdfunding and money circles.  And, as it turns out, AZ FundChain application offers a compelling alternative.
Problems with Traditional Crowdfunding
President Obama's JOBS Act essentially laid the ground work for crowdfunding.  This legislation was passed in 2012 and included a provision for large groups of anonymous investors to fund startups.  It essentially gets around the dreaded "qualified investor" requirement that created a barrier for so many potential participants.  Crowdfunding is a great way for non-traditional businesses to raise funds for operating capital.  It certainly beats having to beg a bank for a loan, or, even worse, a loan shark.
But, as the common cliché goes, no good deed goes unpunished.  Traditional crowdfunding and money circles certainly have their fair share of problems.  The biggest problem is trust.  There are essentially very little checks and balances when it comes to how these companies will use the money that is raised.  Companies can promise the world but may not deliver…
Why no one should be using banks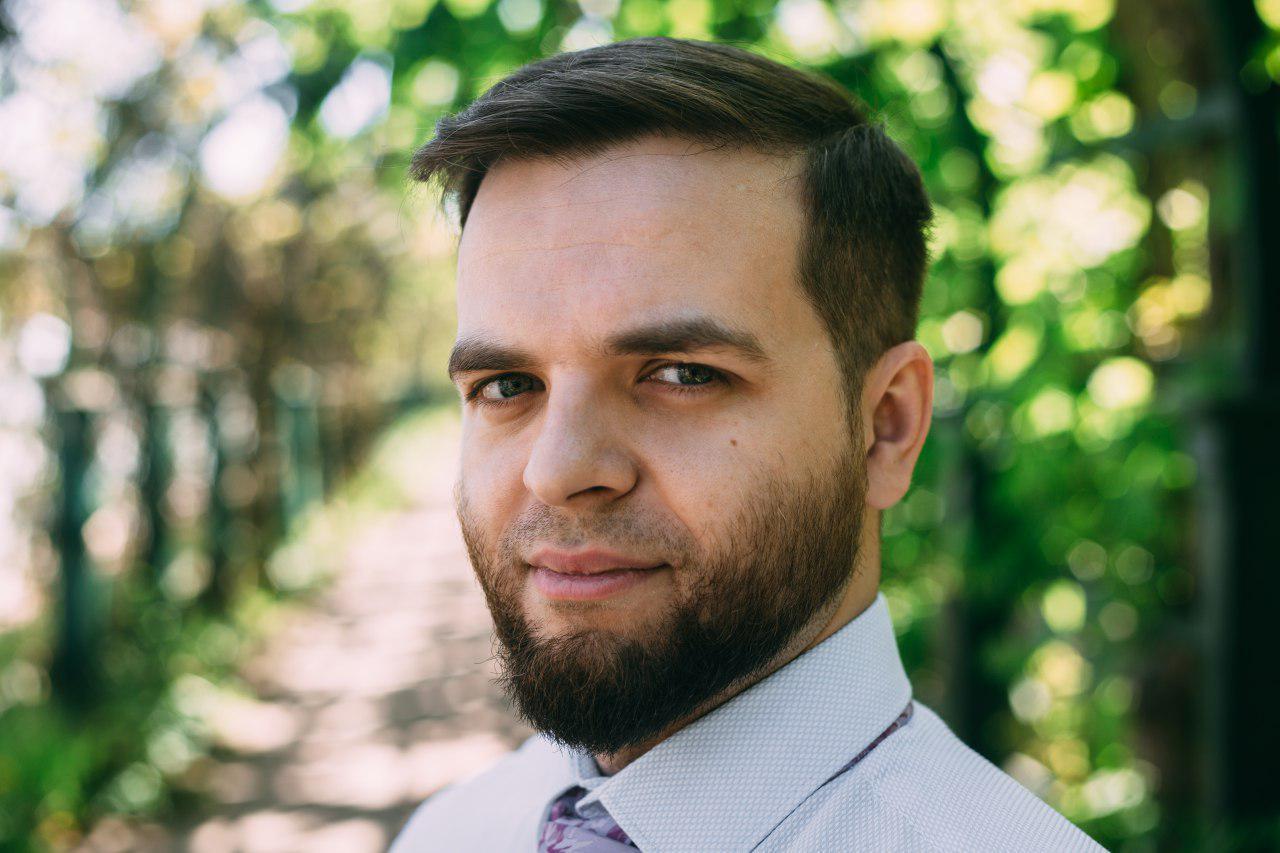 If government is the devil, the bank is a demon.
It's not your money anymore.
The moment you put your money on your bank account it becomes the property of the bank. Legally speaking you have just lend your money for minuscule interest. And since the money is not your, terms do apply, so you cannot withdraw all of them in one day, if the amount is high.
Government will know everything
Today banks are obligated to tell the authorities everything they know about you, including how much money you have, how you got it and where you spend it. The golden age of bank secrecy is over. Of course if you are a law abiding citizen, you might think that you have nothing to hide, but it's not about hiding stuff. It's about basic human right, and rightness for private life. The government should not be allowed to watch you.
Banks ask too many stupid questions
It's your money, you rightfully earned them, but still you need to explain to the bank where you got it from and be shamed by them. The funny part is that after long and painful due diligence process the bank may still decline in providing service for you.
They can legally suspend your account or even steal your money
Laws are not made to protect people, they are made to protect the…
Neteller to Launch a Crypto Exchange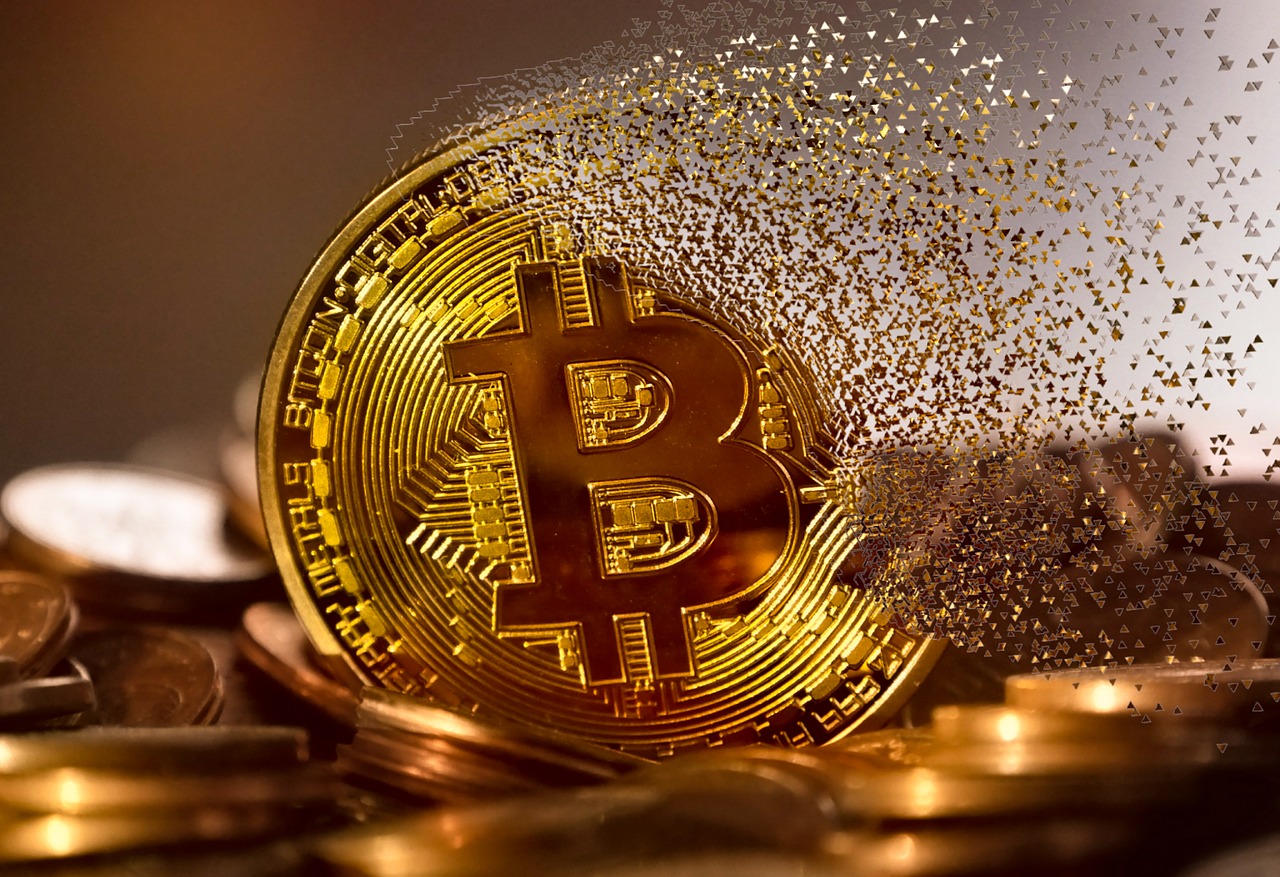 The way to make sure that the cryptocurrency momentum continues and that cryptocurrency credibility occurs is when big companies begin offering services based around cryptocurrency and other features of blockchain. This was certainly the case when Neteller recently announced it will offer a cryptocurrency exchange service in addition to its digital wallet services. The company announced that the 28 currencies compatible with the fiat wallet were able to buy, sell, and hold cryptocurrencies – including Bitcoin, Bitcoin Cash, Ethereum, Ethereum Classic, and Litecoin. It makes sense to begin with Bitcoin and Ethereum as they are seen as the originators of what cryptocurrency and blockchain can do and also the future of how blockchain can be used, despite news that Ripple may be set to topple them all. Neteller's move into cryptocurrency shows it has its sights set on a bright future of cryptocurrency and making it more accessible. But where do they stand now?
Neteller and Cryptocurrency
Neteller are optimistic about the exchange features of the digital wallet, claiming that they plan to add more cryptocurrencies in the near future. Neteller's benefit is the ease at which one can begin their cryptocurrency trading journey. Not only do a range of banks offer services to fund the wallets and exchanges, but so do a variety of online payment options. This helps remove the barrier to entry that exists in…