Blockchain Startup Incubator Blockhive Proposes ICO Alternative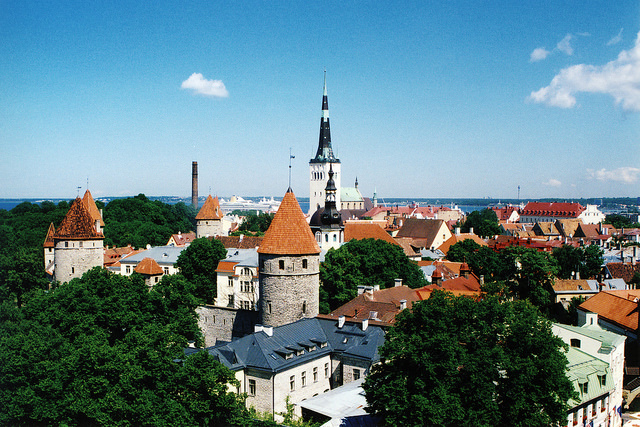 Blockchain has made the headlines for the past few months, but the technology is still at its nascent stage and has to go through many steps to reach a complete maturity level. To accelerate adoption, Blockhive, a startup headquartered in Estonia, intends to create an incubator platform to help startups and established companies implement projects related to the distributed ledger technology (DLT), as blockchain is also called. As you'll read below, the company applies a revolutionary form of fundraising that is different from initial coin offerings (ICOs).
Blockhive has created a platform that encourages collaboration between parties to allow startups to implement their roadmaps more efficiently and help them succeed in a digital ecosystem. Blockhive's blockchain-oriented business models and solutions are ideal for companies in various industries.
Within its newly formed ecosystem, the startup wants to permit the tokenization of properties, money, and assets. Also, to ensure transparency and trust, Blockhive is relying on the use of digital identity, and choosing Estonia to host its headquarters was not done by coincidence.
What Does Estonia Have to Offer?
After winning its independence more than 25 years ago, Estonia turned into a modern and progressive nation with lots of opportunities for fintechs and IT companies. The government has endorsed futuristic projects like e-residency, e-government, and digital signature. It seems that the authorities had some plans to launch a national cryptocurrency called Estcoin, but it gave back amid an intense pressure from the European Union, which doesn't accept other legal means of payments besides euro. Thus, Estcoin remains to be a potential crypto project within the e-residency program.
The country's advancement in the blockchain space was regarded as a strong reason by Blockhive to base its project development there. Besides, Estonia guarantees a business-friendly environment after several regulatory reforms that revolve around transparency and openness.
The e-residency program is the first one of its kind. Under the program, the Estonian government is providing a digital form of ID to anyone in the world. Thus, citizens and businesses can become members of a new concept of a global digital nation with no borders. Blockchive integrates the e-residency's features into its platform.
Blockhive's Revolutionary Fundraising Method
ICOs have become a trend in the blockchain space, as most of the startups choose this form of fundraising to make their jump-start. However, there has been registered many scams that compromised this approach, even though there is nothing fundamentally wrong with it. Some startups decided to change the name and present their fundraising event as a "token sale event," "token generation event" or some other alternative.
Blockhivealso endorses a standard in fundraising, but it doesn't want to change the name of the process but to revolutionize the whole concept. Currently, Blockhive conducts a so-called Initial Loan Procurement (ILP). You can call it an ICO's twin, but it's different.
FLATs are given to creditors after a loan agreement is completed (signed and loaned). In addition, investors can buy these tokens in the secondary after HIVE tokens are listed. In other words, you can invest in a bond-like token and earn an interest, which in this case is the equivalent of 20% of Blockhive's profits. Thus, investors are actually becoming creditors.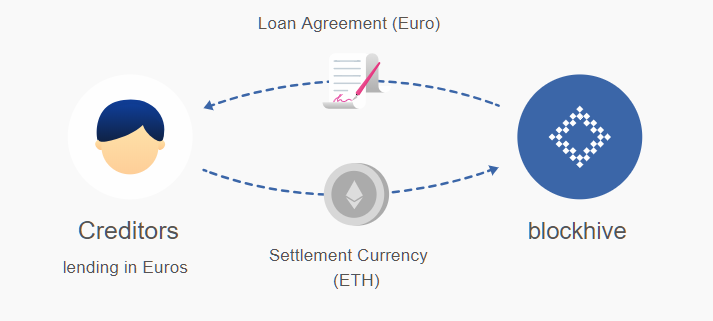 The company's public ILP is conducted in two rounds, releasing a total of 30% of Hive tokens. The first round was successfully completed on February 9, 2018, while the second round is currently live until June 30, 2018.
The total supply of Hive tokens is 1 billion, and the company is aiming to raise 45 million euro (around $52 million).
Investors are motivated to buy these credit tokens given the company's potential to generate profits from revenue streams. However, it's worth mentioning that residents of Japan and the US cannot take part in the ILP event.
For the ILP, Blockhive is betting on the Ethereum platform to create loan agreements based on smart contracts. Thus, HIVE is an ERC20-based token.
To participate in the ILP event, you can follow these simple steps:
Create an account by using your e-mail and choosing a secure
Submit your personal information and ETH address used to send ETH to Blockchive.
Pass ID verification with the smartphone app "Agrello KYC."
Submit your residential info and then sign a digital form of loan agreement.
Send ETH to Blockhive's ETH address.
Blockhive's Ecosystem
Blockhive has a complex ecosystem that is centered on blockchain projects. It currently includes the following:
Blockhive's core projects built in-house;
Joint projects developed with Blockhive's partners;
Consulting and incubation services.
Blockhive's core projects are:
Eesti Mining – a mining project using renewable energy at an Estonian facility.
e-Best Ventures – a government-approved VC firm investing in privateICO stages.
Tokenote– this platform allows blockchain startups raise funds by conducting ILP events, as Blockchive does today.
Eesty– a digital wallet where you can hold cryptocurrencies and earn ESTY tokens from transactions.
Besides its own projects, Blockhive has partnered with several entities to implement blockchain solutions in various sectors. Some of the partners are Agrello, PayBe, Oblicity, Pakri, Fintech Global, Fujinet Systems, IMAY, Icefire, and NordCoin Mining among others.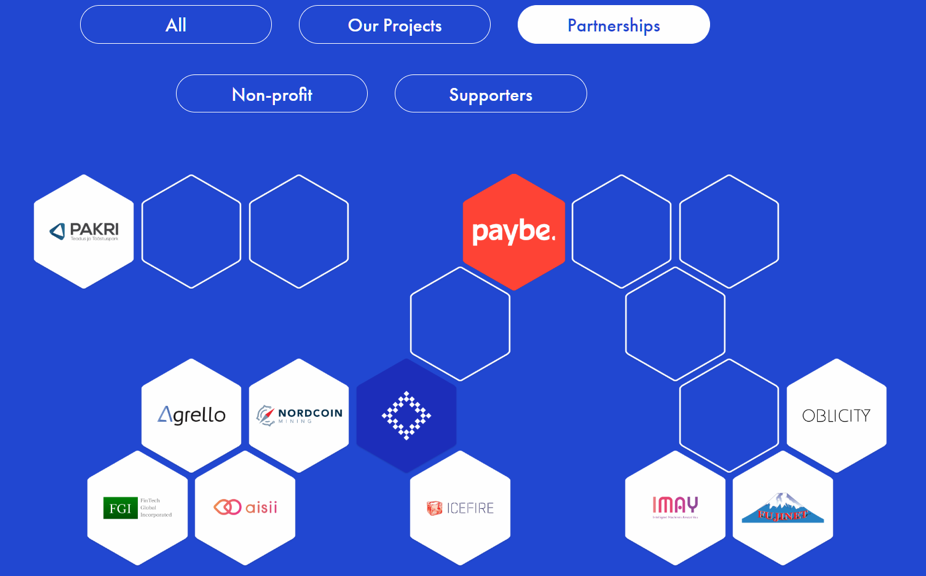 Blockhive has a professional team and is supported by state-backed organizations in Estonia, so the project has some great potential. If you want to become a creditor buy investing in HIVE tokens, you can take part in the ILP by registering here.
Disclaimer: This article should not be taken as, and is not intended to provide, investment advice. Global Coin Report and/or its affiliates, employees, writers, and subcontractors are cryptocurrency investors and from time to time may or may not have holdings in some of the coins or tokens they cover. Please conduct your own thorough research before investing in any cryptocurrency and read our full disclaimer.
Image courtesy of Stefan Fischer via Flickr
How Cryptocurrencies Will Change Online Gambling in the Future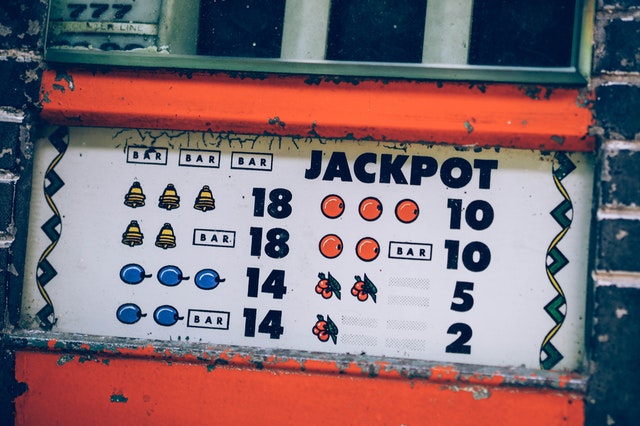 Anyone who has followed online gambling since the beginning can tell you that things don't stay the same for long. One of the reasons for this is that technology improves at such a ridiculously fast pace, and innovators in this industry are able to match up with those technological changes pretty quickly.
An innovation in technology that the Internet gambling industry has really learned from is cryptocurrency, with bitcoin in particular leading the way. We've seen it emerge as an alternative banking method, but it's going to change the industry as a whole in ways that people can't quite understand yet.
A Post-Legality Era
Something that has eluded online gambling since its inception is the idea of a global governing body. As it stands right now, each individual country (and smaller units of jurisdiction) have their own governing bodies that oversee in the industry. A lot of these laws are tied to banking laws, and that's where the legality of playing in bitcoin casinos becomes such an interesting topic.
In the present, we're seeing country-based regulatory bodies from places like Malta, Gibraltar and the United Kingdom start to work together and recognize each other's licenses more and more. That's taking serious steps towards having a global governing entity, and once that happens, the role of bitcoin is going to be even larger than it is now because it'll…
VOLUM (VLM) Announces Commencement of Token Generation Event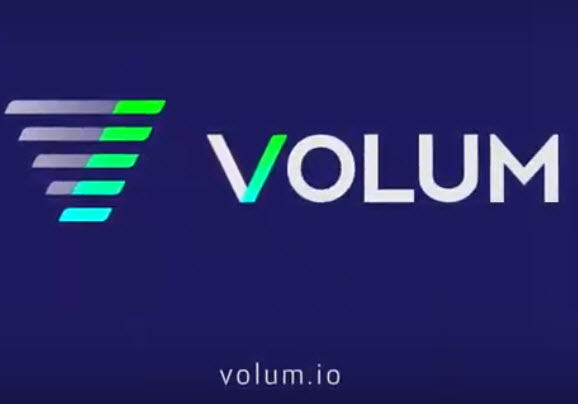 ESTONIA, May 4, 2019 – VOLUM (the "Company"), a multi-dimensional blockchain technology holding company, is thrilled to announce the commencement of the Volum (VLM) Token Generation Event ("TGE") beginning on Saturday, May 4. The VLM utility token is the native cryptocurrency powering the VOLUM supply chain and logistics management platform.
Driven by algorithmically intelligent software tailored to logistics and supply chain management, along with Internet-of-Things ("IoT") integrated functionality, and a backbone of hybrid public and consortium blockchain architecture, the platform is organized around the Volum (VLM) token. The VOLUM TGE will be managed by deploying ERC20 tokens on Ethereum Mainnet to maximize future access to cryptocurrency exchanges.
The VOLUM platform operates as a comprehensive control center for supply chain and logistics management operations. Companies who use this platform will be able to carry out a wide range of blockchain transactions including: Payments, Rewards, Purchase Orders, Legal Contracts, Regulatory Compliance, Taxation, Shipment Management, Letters of Origin, Customs Documents, Inputs/Outputs and Inventory Ordering, Delivery/Parcel Tracking, IoT Monitoring and Reporting, Big Data Analytics, and Inputs and End-Product Tracking/Traceability.
"The total addressable market for a blockchain-based supply chain solution is nearly $54 trillion globally, with the majority of the world's workers playing some part of this equation" noted Arnaldo A. Detrés, CEO of Bengala Technologies, LLC, the principle blockchain developer working to build the VOLUM platform. "However, blockchain solutions have been unable to…
How to Secure Yourself in Relation to Bitcoin: Top VPN Services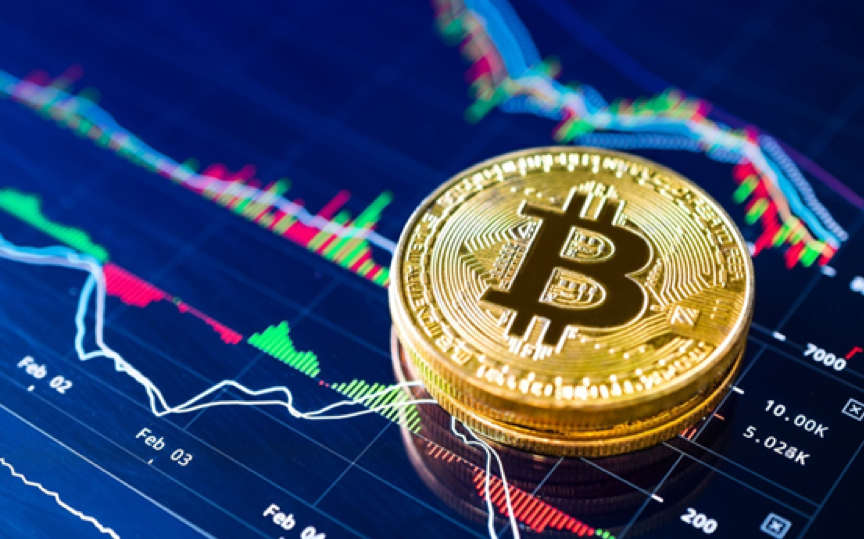 Nowadays, more frequently people opt to use cryptocurrency such as Bitcoin while dealing with financial transactions for its convenience, so its increasing prevalence isn't round-of-the-mill phenomenon but still, its users need to create fully protected cooltechzone to secure their data.
Recently, a great abundance of VPNs have started to accept it as a way of payment and it definitely makes sense: one buys VPN to retain anonymity on the Web, so why not to use the privacy-focused payment method? Paying for a VPN service with Bitcoins or any other cryptocurrency secures personal data from curious eyes leaving no traces.
What is a VPN?
Virtual Private Network (VPN) is generally presented by the group of linked to each other computers via the Internet. VPN boosts protection and provides a high level of anonymity to all types of Internet connections.
Security
While the connection to the ordinary Wi-Fi networks, a user usually gets access to the Internet directly, thus he becomes vulnerable to the hackers and the malware attempting to steal his personal data. On the other hand, applying VPN one transmits and gets data in encrypted form which makes it protected.
Anonymity
Generally, isn't hard to trace an Ip-address of any user and to identify his location with sufficient accuracy. With the help of VPN, the attacker will only get the address of the removed computer. Undoubtedly, the safeguard…