Can Sharding Fix the Limitations of Blockchain or is the Network Doomed?

Performance and scalability issues have bottlenecked the future development and real-life application of popular mainchains, such as Bitcoin and Ethereum. Many methods have been employed to solve this problem, but all of them have their own pros and cons.
The Impossible Trinity – safety, decentralization and scalability, coined by the blockchain world, bars the way to the future and the industry has fought hard to figure out an optimized solution. Sharding, proposed by Ethereum, has been viewed as one such candidate.
What is sharding?
Sharding technology splits a network into smaller partitions called shards, which contain an independent state and transaction history. The idea behind this is to divide a huge amount of workload into smaller pieces to make life easier for every participating node.
If sharding were to be adopted, each node will only need to keep a part of the network's information, instead of downloading the whole ledger, which can lead to a large data file. Subsets of nodes grouped into one shard will only process transactions specific to that shard. By doing this, the network will be able to process many transactions in parallel, and the performance will continue to increase with more nodes joining in, thus making the network highly scalable.

Limitation of sharding
Of course, sharding carries both pros and cons. The security of the network might be compromised as sharding makes it possible to launch Single-Shard Takeover Attack (1% Attack), where an attacker can create a malicious shard by taking over the majority of collators in a single shard. A 1% Attack is easier to be launched compared to the 51% Attack, which requires more than 50% of the network's computing power.
To solve this problem, one suggestion is that every shard gets assigned a validator that is random-sampled from a pool. This way, the validator does not know which shard it gets beforehand, so chances it will collude with a malicious node are minimized.
However, this untested solution raises questions. Who would be a qualified validator? How to incentivise validators? What if a validator fails and a malicious node gets validated? What if there are too many malicious nodes causing the random-sample approach to be de facto ineffective? All this needs to be carefully addressed.
Apart from the above, sharding also brings forth other problems. First, by partitioning the whole network into smaller shards, it is effectively making the whole network more susceptible to attacks as it is always easier to take control of a part of the network than the whole network.
Next, with a validator assigned to each node, the problem of single-point-of-failure appears again, and this could cause the network to be less decentralized. A more complex mechanism will, however, eat into efficiency and defeat the initial purpose.
Last but not least, while a validator might be able to protect the network from being jeopardized by a single malicious node, all the data in that attacked node are left unprotected.
So it seems that while sharding is improving performance, it is also sacrificing safety and degree of decentralization, which is surely not an ideal solution.
What can be done?
Blockchain Directed Acyclic Graph (B-DAG) is a proprietary solution by the SmartX project. Unlike a blockchain, every single transaction is itself a "block" in a B-DAG system. From this perspective, B-DAG resembles DAG. However, unlike other DAG projects, SmartX has different Epochs, which subdivide the network by a given time-cycle and main blocks are randomly produced in each Epoch. The main blocks will be linearly linked to form the Most Heavily Weighted Chain, which resembles the chain-structure of blockchain.
With this unique B-DAG technology, SmartX is harvesting both the advantages of traditional blockchain and DAG. It is faster, cheaper-to-use and more scalable compared with the traditional blockchain, while it is also safer and more promising compared to DAG.
Like traditional trading systems, SmartX uses a balance account model. During every Epoch cycle, if it is found that an output account for a certain transaction block does not exist, the account will be created across the network. The input amount will be transferred to this account and the input must have sufficient balance. Each account balance is determined by the difference between the input and output transaction components. 
The system ensures that every transaction is treated as idempotent. The end result is the same whether a transaction is executed once, multiple times, or repeated. Duplicated transactions are recognized by the random Nonce value of the transaction. 
SmartX will have several genesis nodes by default, each staking a minimum of 10 million tokens in order to allow participation in node operation. SmartX allows for mining nodes to join and leave at any time. The purpose of this is to select nodes that have a stronger willingness to participate. 
Conclusion
Sharding is only a band-aid solution to the fundamentally broken system of Blockchain. Sharding breaks the network down into partitions to deal with workloads but compromises decentralization and security. Blockchain needs to be completely reimagined, not fixed after the fact. The project SmartX does just this through its own proprietary, innovative and all-new DAG structural algorithm – B-DAG, which can integrate the transaction partitions created by any nodes around the world. Since SmartX operates like a flow chart and every transaction does not need to pass through nodes sequentially, the project does not have the same memory issues as Blockchain. This feature also gives SmartX a higher transaction speed and allows implementation of more than one consensus mechanism. 
Sharding will always have to operate on a Proof of Work system and hold all transactions as "pending" before packaging them at the same time. SmartX is using both Proof of Work and Proof of Stake. By doing this, SmartX is able to take advantage of both types of consensus mechanisms. Every node participating in SmartX's network will have to make a pledge and ensure that it has enough bandwidth and capacity to support itself. SmartX will use proprietary Blockchain-DAG technology to achieve decentralization, optimized handling capacity and delay validation at the same time.
SmartX Links
Telegram Channel: https://t.me/smartx_en
Website: http://smartx.one 
Twitter: https://twitter.com/SmartXOne 
Reddit: https://www.reddit.com/r/Smartxone/
BitcoinTalk:https://bitcointalk.org/index.php?topic=5164757.msg51805131
12 Peers Capital Markets Purchases DigitalBits XDB Token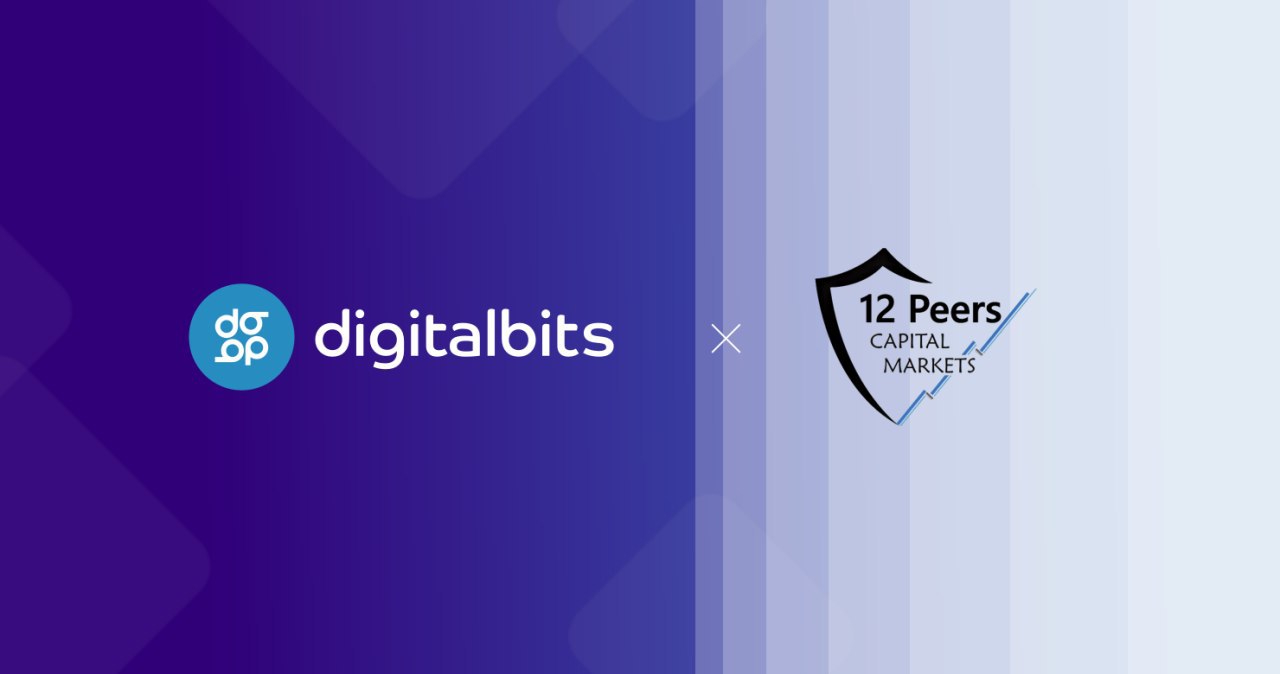 12 Peers Capital Markets , a broker-dealer and capital markets firm has announced its support for DigitalBits, a blockchain protocol focused on consumer digital assets such as loyalty points, rewards, and branded stablecoins.  The traditional market brokerage firm has purchased the DigitalBits XDB token, after recently announcing "a new found investment thesis focused on identifying blockchain projects that improve efficiencies across global markets," it said in today's announcement.
DigitalBits is an enterprise-grade blockchain protocol for supporting consumer digital assets, specifically branded currencies.  The company believes that branded currencies play an integral role in driving consumer behavior, but many of these programs are dated by today's technological standards.  "These limitations have stifled value transfer, resulting in the accumulation of large amounts of idle capital – in 2017 US corporations held in excess of $100 billion in unused points liability," the DigitalBits experts explain.  
The DigitalBits blockchain supports tokenization of existing and new consumer digital assets.  The XDB Foundation, which was formed earlier this year, is a neutral agnostic non-profit organization to enhance the DigitalBits blockchain and ecosystem, engage partnerships and building a robust ecosystem for users. Commenting on the 12 Peers Capital Market announcement, XDB Foundation's Managing Director Michael Gord said that it is great to see traditional firms show interest in blockchain technology. …
Manufacturing Blockchain Company Syncfab Featured in NASDAQ Entrepreneurial Center's Event in Times Square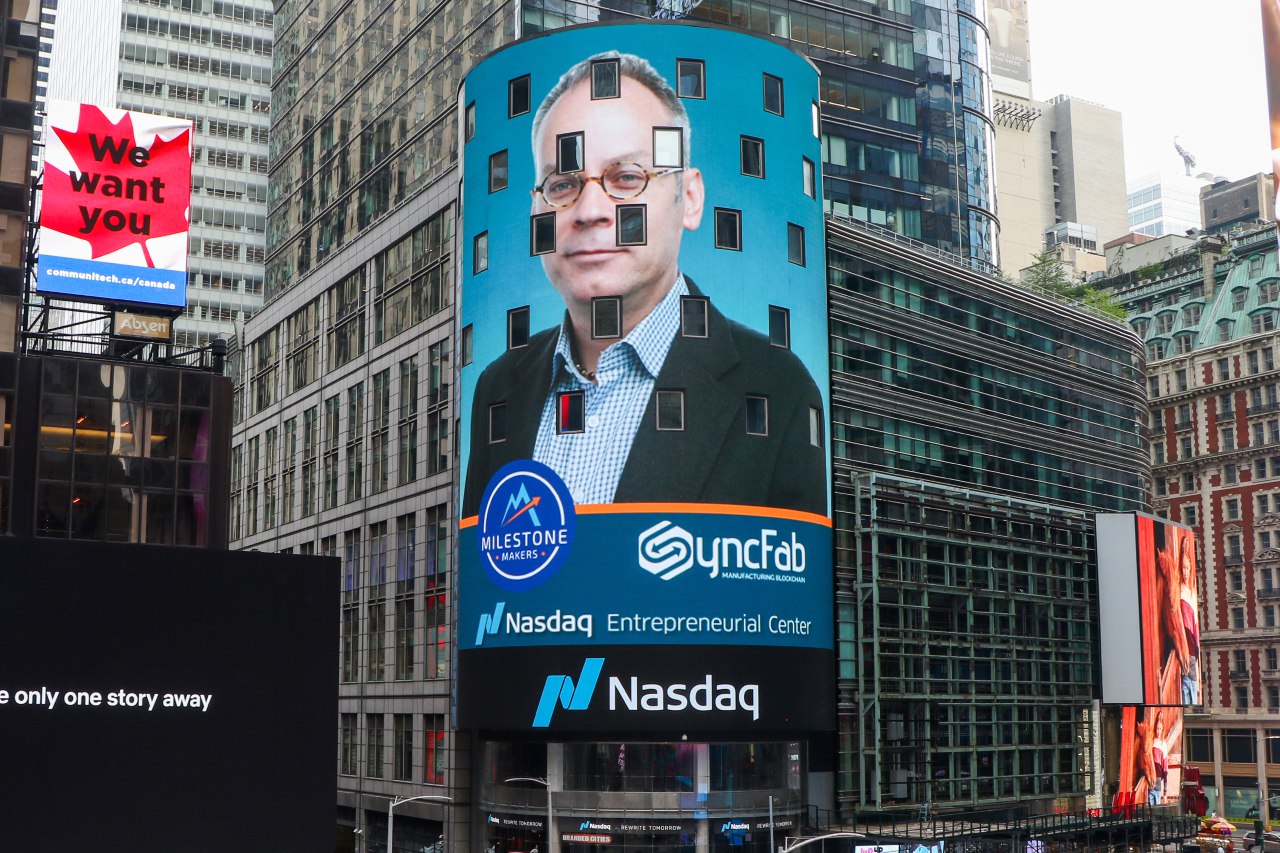 The NASDAQ Entrepreneurial Center hand-picked several advanced projects and companies to provide individualized mentorship and executive coaching in an effort to support tech startups working on various COVID-19 solutions. As part of the program, the NASDAQ Tower in Times Square broadcasted its Milestone Makers COVID-19 Solutions Cohort live last Wednesday.  
Time-tested communications and manufacturing supply chains have been significantly damaged this year due to the pandemic. This is why manufacturing blockchain company SyncFab was one of the headliners at the conference. Supply chains have become all but non-responsive, and innovative solutions are being prioritized.
SyncFab has built and launched an advanced blockchain platform for supporting smart supply chains and allowing users to source, procure, track, secure, and pay for precision spare parts. Led by Forbes Business Council Member Jeremy Goodwin, SyncFab brings real-time capacity savings opportunities alongside addressing the billion-dollar pain points in manufacturing supply chains. It connects automotive, aerospace, and medical manufacturers with more cost-effective suppliers using blockchain-secured transactions.
"In 2020 the time has finally arrived for industry to jettison the limitations of old-fashioned manual procurement processes," said SyncFab CEO Jeremy Goodwin in his presentation during the conference. He added that "looking forward, we [SyncFab] will expand supplier coverage, add new supplier response incentive and purchase order programs, and continue to innovate post-procurement blockchain traceability features" to meet shifting needs in the industry.
…
AllianceBlock & TTC join forces to build a globally compliant digital asset ecosystem in the Philippines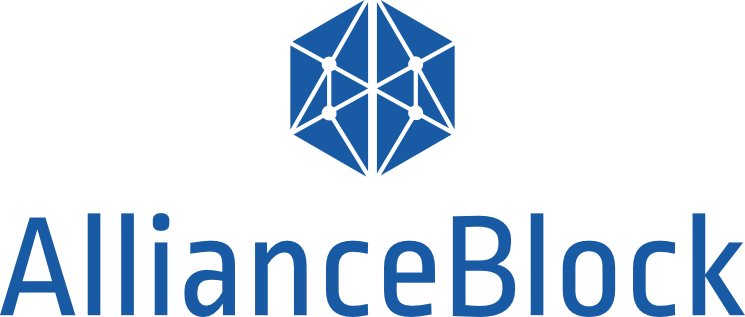 AllianceBlock will work in tandem with TopJuan Tech Corporation to launch "a globally compliant digital asset  ecosystem in the Philippines," the two companies announced in a press release. AllianceBlock is planning to launch a decentralized platform to automate the process of turning any digital asset into bankable security via an internationally recognized Individual Securities Identification Number (ISIN).
TTC stands for TopJuan Tech Corporation, a financial technology company endorsed by the Central Bank of the Philippines (BSP) to incorporate as an E-money provider, remittance agent, and a virtual currency platform operator. TTC is an institutional gateway for digital banking and solutions for financial inclusion services. The TTC mobile app, Top Wallet, functions as a payment solution, digital asset wallet, and a partner gateway to the TTC ecosystem.
AllianceBlock and TTC hope to provide fully compliant digital asset access to the 106+ million people who live in the Philippines.  One of the pillars of the  partnership is "the development of a regulated sandbox in the Philippines to facilitate the creation of a range of compliant crypto structured products," the companies said.
"Our partnership will allow regulated access to the Philippines for AllianceBlock to fulfill the growing demand for access to compliant digital asset investments in the Philippines through the AllianceBlock…