Want to Win a "Juicy" Trip to Las Vegas and €50,000? Here's How!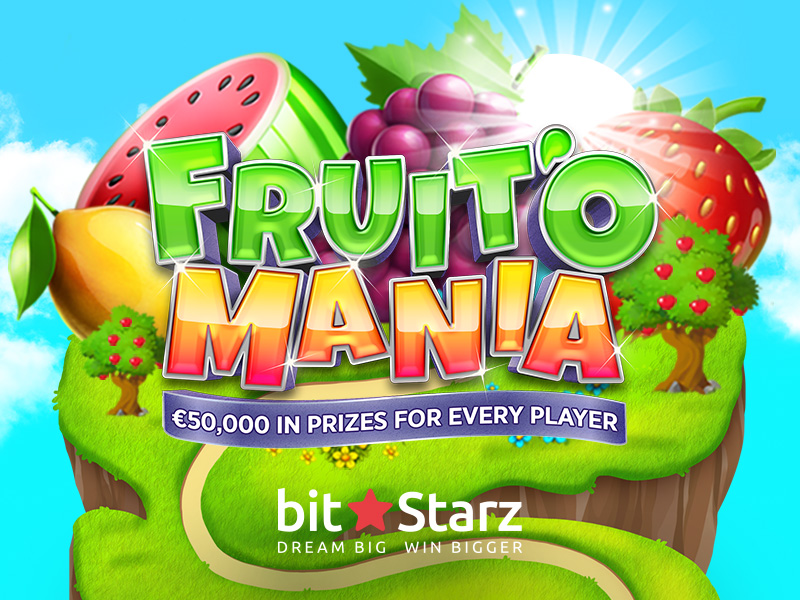 Are you ready to speed down the Las Vegas strip? Bringing you a taste of Sin City, our latest promotion loads up on all things fruit – it's time to enter Fruit'O Mania.
We're giving you the chance to bag a luxurious trip for two to the home of gambling – Las Vegas. On top of this all-action top prize, there are €50,000 individual prize pools up for grabs in classic BitStarz fashion.
Fruit'O Mania has arrived, will you squeeze the cash from this juicy promotion? Are you destined to hit the Las Vegas strip? There's only one way to find out!
Straight to the Las Vegas Strip
Las Vegas has seen some of the craziest parties, biggest fights, and record-breaking casino wins – what more could you want from a town located smack-bang in the middle of the Nevada desert. The first player to reach Level 40 in Fruit'O Mania (plus a guest) will be whisked away in pure luxury all the way to Las Vegas.
After you've touched down in Sin City, you will be treated to an epic 6-night stay at one of the biggest and best hotels in town – make sure you pack a suit. We can't think of a better way to round off summer than driving down the Las Vegas strip in a drop-top Caddy, right?
€50,000 for Every Player
Only one player can win the trip of a lifetime to Las Vegas, but don't worry – there is plenty more in store. Each and every player can scoop up a fruity €50,000 in prizes for blasting through levels. The more levels you complete, the more bonuses you will receive. Ranging from free spins to cash bonus drops, Fruit'O Mania has it all. These bonuses will give you a much-needed boost at every level to help you keep on climbing all the way to Level 40 and landing that trip to Las Vegas!
Pick the Fruit and Land in Las Vegas!
The theme of Fruit'O Mania is classic fruit slots – the foundations of Las Vegas. Watch out for epic fruit-themed bonuses throughout the adventure, as each bonus has the power to bring you one step closer to the exciting top prize.
Hold on, you're not a BitStarz member yet? Where have you been? Now is the time to join our award-winning casino platform– not just because Fruit'O Mania is spilling the juice. New players to BitStarz can take advantage of the super-generous welcome package that's on offer. Grab up to €500/5BTC and 200 free spins – you won't find a better deal than that anywhere else.
Step into Fruit'O Mania today to experience fast cash, crazy action, and a can't miss top prize – Viva Las Vegas!
For more information on Fruit'O Mania or anything else BitStarz has to offer, get in contact with BitStarz Marketing Manager Srdjan Kapor at srdjan.kapor@bitstarz.com.
Press contact:
Srdjan Kapor
Marketing Manager
CoinField Starts One Week SOLO Token Pre-Sale

CoinField has launched its SOLO Token Pre-Sale today, which started at 6 pm UTC (10 am PST). The pre-sale will run December 9-16, 2019. A limited number of participants will be able to purchase a total of 40 million SOLO tokens at a discounted rate, ahead of the public sale in Q1 2020.
Last month, CoinField sent out 50,000 invitations to the Sologenic VIP community members who needed to sign up for a CoinField account, pass the KYC verification process and successfully fund their account before December 6, 2019, to join the pre-sale.  
Built on top of the XRP Ledger, Sologenic was unveiled at the Malta AI & Blockchain Summit in November, where it was nominated as "DeFi Project of the Year."
"I have to say that from all the projects in 2019, this one, in particular, caught my eye for various reasons. The first one being that this is an ambitious project that aims to revitalize the trading industry through a blockchain-only solution, and the second being the innovative use of XRP Ledger technology to make it all happen. I'm confident that with Sologenic's stellar direction, this will be one of the projects to…
Five Strategies for Lowering Your Crypto Taxes
Getting taxes done isn't always the highest item on everyone's to do list. This is especially true if you have accumulated significant gains from investing in cryptocurrencies. What many investors often don't consider are the opportunities to actually reduce their tax liabilities from their crypto investing. This article discusses five strategies that you can use to help minimize your crypto tax liability.
Depending on what country you live in, your cryptocurrency will be subject to different tax rules. The questions below address implications within the United States, but similar issues arise around the world. As always, check with a local tax professional to assess your own particular tax situation.
1. Tax loss harvesting
Tax loss harvesting is a common strategy in the world of investing where you sell your assets that will realize a capital loss. All you need to do is look at your investments and see which ones you bought for more than they are currently worth. By selling at a loss, you can potentially dramatically lower your net capital gains and thus reduce your taxable income. Given the market we are currently in, there are abundant opportunities to harvest losses and save on your tax bill. Cryptocurrency tax calculators have built specific tax loss harvesting tools that you can use automatically detect which coins present…
The Best Thing to Share with Your Family on Thanksgiving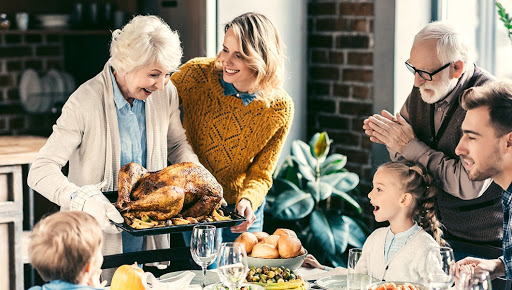 Sitting at the Thanksgiving table, your cousin remarks that her credit card was stolen in their data breach and was used to shopping during Black Friday last year. You quickly say, "That wouldn't have happened if you used Bitcoin," which leads to an awkward silence. "Isn't that what people use to buy illegal drugs?" your cousin finally asks, while your other relatives nod their heads. At this Thanksgiving Day, it's time to share the true meaning of cryptocurrency.
The first thing to do is to compare the cryptocurrency to cash. Remind your cousin that when she pays with cash, she doesn't have to give away any of her personal details unless the purchase requires it, and more importantly, the merchant has no access to get more of her money than what she gave him. Similarly, cryptocurrency works the same way in the digital realm. Therefore, cryptocurrency payment is also less open to fraud and theft comparing to credit card.
How to make profits with cryptocurrency
What's more, you can also make profits in crypto trading. In spot trades, investors buy cryptocurrencies like bitcoins and make a profit when BTC rise in price. But there are more opportunities to profit in another way: futures trading.
Compared to spot trades, futures trading enables investors to make a profit on both the upward and…