Want to Win a "Juicy" Trip to Las Vegas and €50,000? Here's How!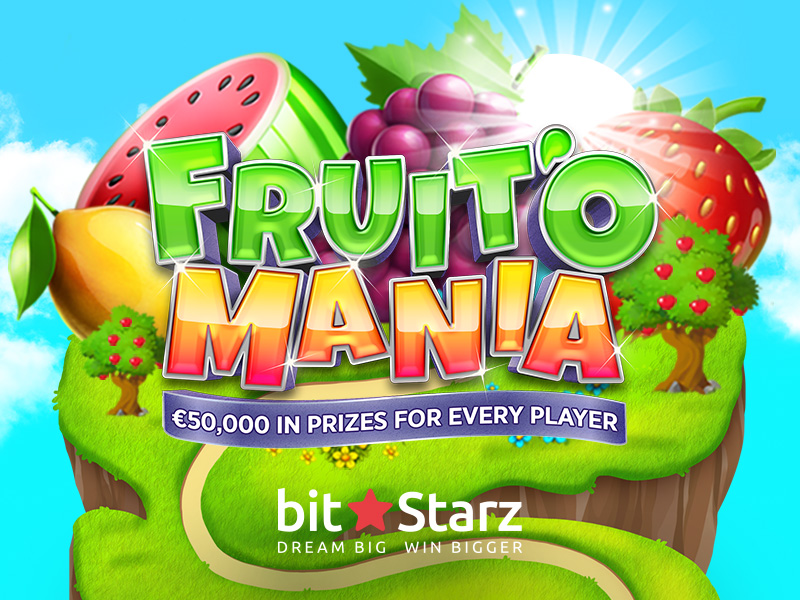 Are you ready to speed down the Las Vegas strip? Bringing you a taste of Sin City, our latest promotion loads up on all things fruit – it's time to enter Fruit'O Mania.
We're giving you the chance to bag a luxurious trip for two to the home of gambling – Las Vegas. On top of this all-action top prize, there are €50,000 individual prize pools up for grabs in classic BitStarz fashion.
Fruit'O Mania has arrived, will you squeeze the cash from this juicy promotion? Are you destined to hit the Las Vegas strip? There's only one way to find out!
Straight to the Las Vegas Strip
Las Vegas has seen some of the craziest parties, biggest fights, and record-breaking casino wins – what more could you want from a town located smack-bang in the middle of the Nevada desert. The first player to reach Level 40 in Fruit'O Mania (plus a guest) will be whisked away in pure luxury all the way to Las Vegas.
After you've touched down in Sin City, you will be treated to an epic 6-night stay at one of the biggest and best hotels in town – make sure you pack a suit. We can't think of a better way to round off summer than driving down the Las Vegas strip in a drop-top Caddy, right?
€50,000 for Every Player
Only one player can win the trip of a lifetime to Las Vegas, but don't worry – there is plenty more in store. Each and every player can scoop up a fruity €50,000 in prizes for blasting through levels. The more levels you complete, the more bonuses you will receive. Ranging from free spins to cash bonus drops, Fruit'O Mania has it all. These bonuses will give you a much-needed boost at every level to help you keep on climbing all the way to Level 40 and landing that trip to Las Vegas!
Pick the Fruit and Land in Las Vegas!
The theme of Fruit'O Mania is classic fruit slots – the foundations of Las Vegas. Watch out for epic fruit-themed bonuses throughout the adventure, as each bonus has the power to bring you one step closer to the exciting top prize.
Hold on, you're not a BitStarz member yet? Where have you been? Now is the time to join our award-winning casino platform– not just because Fruit'O Mania is spilling the juice. New players to BitStarz can take advantage of the super-generous welcome package that's on offer. Grab up to €500/5BTC and 200 free spins – you won't find a better deal than that anywhere else.
Step into Fruit'O Mania today to experience fast cash, crazy action, and a can't miss top prize – Viva Las Vegas!
For more information on Fruit'O Mania or anything else BitStarz has to offer, get in contact with BitStarz Marketing Manager Srdjan Kapor at srdjan.kapor@bitstarz.com.
Press contact:
Srdjan Kapor
Marketing Manager
FunFair Technologies launches pioneering wallet solution across partner brands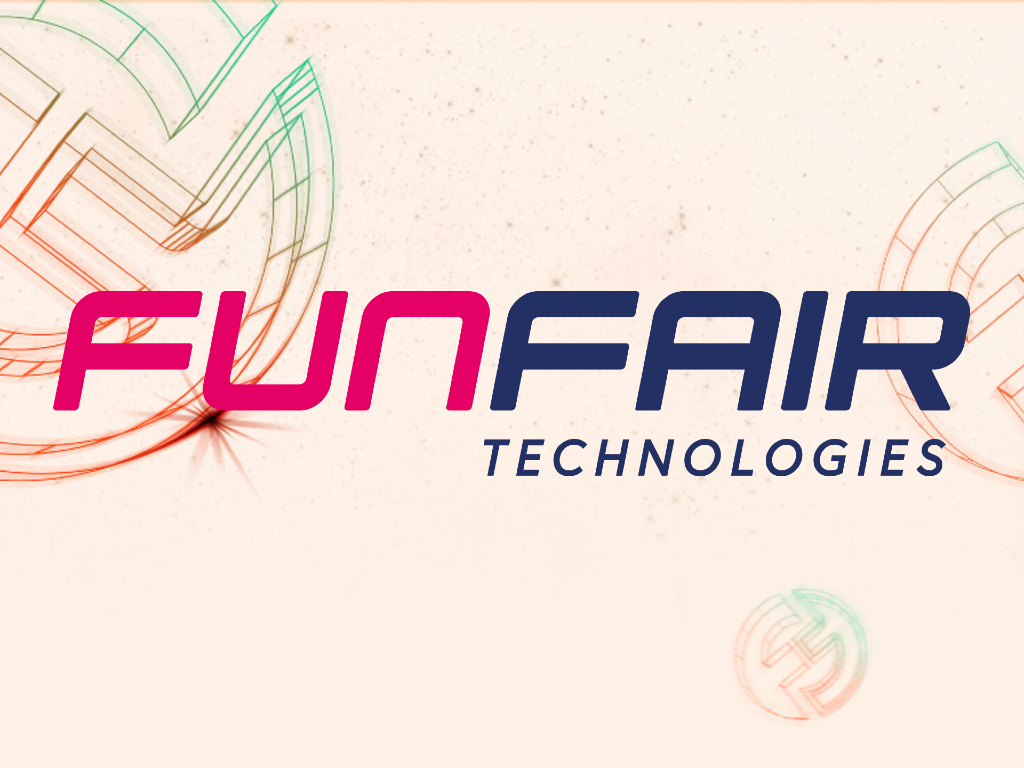 CasinoFair and CryptoCasino to benefit from 'any device, any browser' wallet and updated user interface
25th September 2019, Dublin – FunFair Technologies, the market-leading decentralised casino provider, has launched a pioneering new crypto wallet and updated user interface which now supports any browser and any device.
The new ERC20, non-custodial FunFair Wallet has been developed specifically to provide a seamless user experience for existing and new players gambling with FUN across its CasinoFair and Crypto Casino brands, marking a significant step forward in the name of blockchain mass adoption.
Blockchain projects have so far struggled with onboarding friction due to complicated funding mechanisms, security features which differ significantly to mainstream offerings and a lack of usability on mobile devices and certain browsers.
The FunFair Wallet addresses these issues with the introduction of more identifiable sign-up processes and security features, while most importantly ensuring the wallet can run on any browser and any device without the need for any third-party plug-ins or apps.
CasinoFair and Crypto Casino players will also engage with a far more immersive, social and Guaranteed Fair casino experience with an updated front-end, offering more intuitive access to their favourite casino games coupled with the most generous and varied promotions in blockchain casino.
Jez San, CEO at FunFair Technologies, said: "Since launch, we've maintained our position as the most progressive blockchain casino provider and the…
Planning on joining the crypto revolution? What does it take to be a successful trader?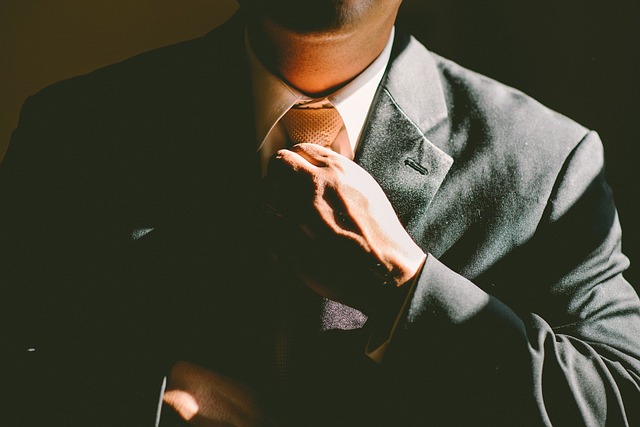 The potential rewards that can result from successful crypto trading have led to a whole new type of trader entering the fray. Amateur and hobby traders have always been part of the market, but till recently, they constituted an insignificant minority. Yet a combination of new online trading tools becoming available and Bitcoin hitting the headlines for its meteoric rise in value a couple of years ago led to the world and his wife wanting a slice of the pie.
Fools rush in where angels fear to tread, and inevitably, many got their fingers burnt and withdrew a little wiser, and often a lot poorer. That's not due to any inherent fault on the part of the markets – we all know they can go down as well as up. It's simply a case of inexperienced traders making poor decisions.
As with anything in this world, doing a successful job demands the right tools. Here, we take a look at what an amateur trader needs at his or her disposal in order to hit the ground running and avoid those early mistakes that can be so costly. We will also look at one particular provider, eToro, which has recently entered the US market and seeks to provide a one-stop-shop that delivers everything you will need. 
Information
Crypto trading is all…
Bitcoin Investors – Keep Your Eyes on Inheritance Tax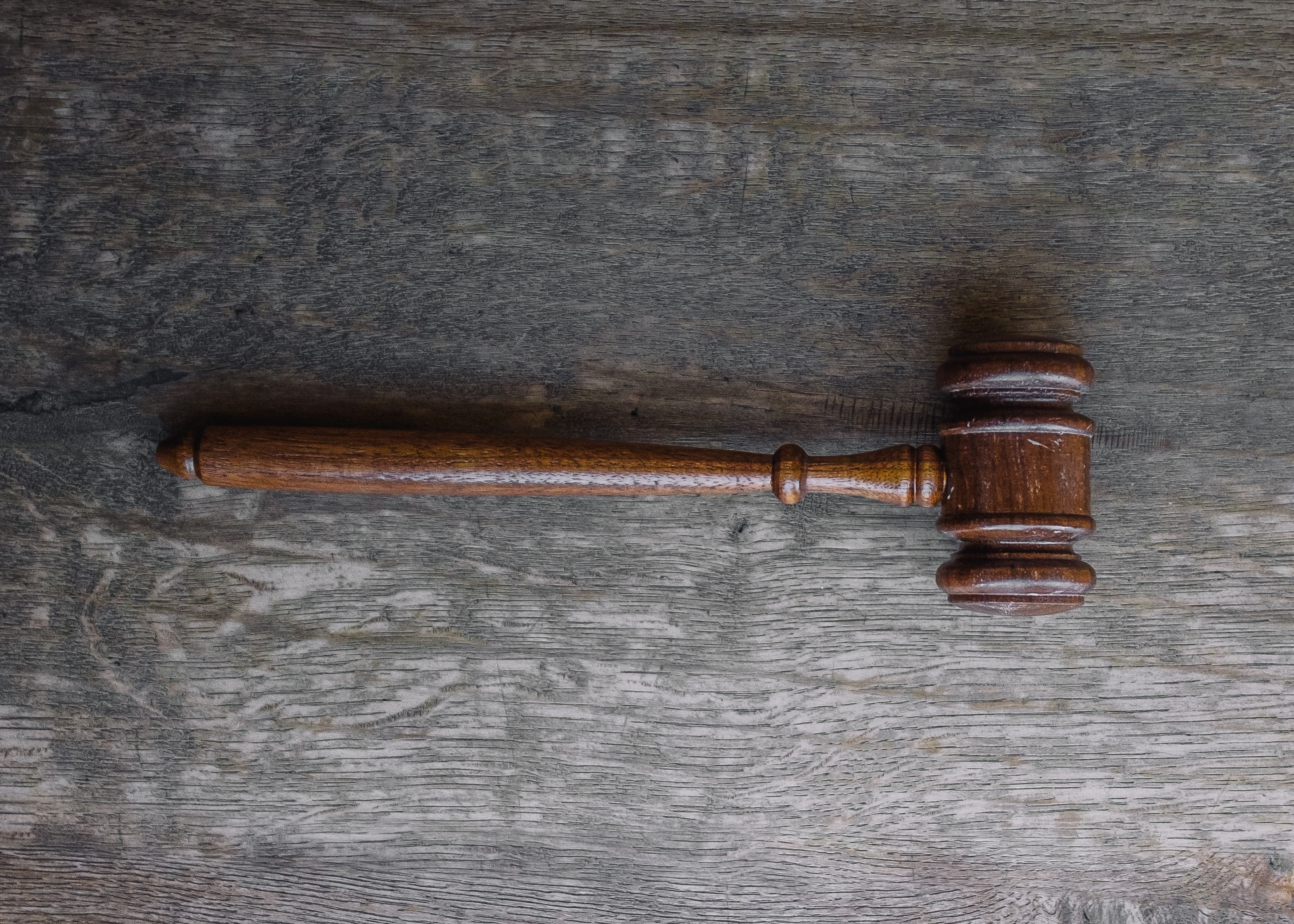 The IRS recently warned crypto investors to pay their bitcoin taxes or amend returns that have been misreported. By sending out warning letters, the IRS essentially put the magnifying glass on all crypto investors. 
This magnifying glass is about to get even bigger following a recent court order delivered on August 26 by a Florida court. If you are a crypto enthusiast, then you have likely heard of Craig Wright, an Australian computer scientist who has attracted criticism over his claim that he is the mysterious bitcoin inventor, Satoshi Nakamoto.
Craig "Satoshi" Wright was sued by the estate of his former business partner, the late Dave Kleiman. Kleiman is a bitcoin pioneer who died in 2013. Before his death, Dave and Wright had allegedly mined over a million bitcoins together.
Craig Wright to hand over 500,000 BTC worth over $5 billion
In the August 26 order, Judge Bruce Reinhart of the Southern District Court of Florida said that Wright should hand over half of the bitcoin (BTC) that he and Dave had mined before the latter's death.
That's 50% of the 1.1 million bitcoins Craig Wright and Dave Kleiman allegedly mined together going to the plaintiff – Dave's brother, Ira Kleiman. Ira…