IOST, Tron (TRX), and Zilliqa are the top-picks in the third-quarter of 2018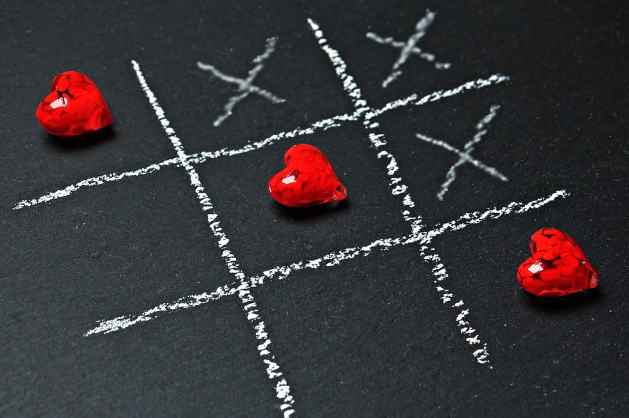 Excellent and unusual events have occurred in the cryptocurrency market in the early part of this year. Events like the surge and sharp decline in the market with cryptocurrencies such as Tron (TRX) overhauling FUD and also Zilliqa (ZIL) been introduced have astonished lots of investors. It is also important to know that another event that has occurred is the emergence of IOSToken (IOST), an ERC20 coin, which is becoming the greatest answer to the Internet of Service. This project, IOSToken was created on top of the Ethereum Network.
However, these projects or digital-coins are becoming great competitors to Ethereum. For this reason, we would take a detailed look at why IOSToken (IOST), Zilliqa (ZIL), and Tron (TRX) are the top-picks as the third-quarter of the year is right around the corner.
All about IOST
One of the recent events that have hit the crypto-world is the introduction of IOSToken. The digital coin makes use of a technology called the Efficient Distributed Sharding (EDS). EDS helps to develop scalability which distinctively partitions the IOS network into sub-spaces through a sophisticated process. Most of the times, this blockchain is referred to "the scalable network that works."
Subsequently, lots of investors have embraced the IOST project, and the token has a current market cap of $181,553,400. The main aim of the project is to create a safe and scalable network for smart services. Although the blockchain network has not been implemented fully, when completed, its ecosystem could host lots of services and serve different businesses that have not been feasible.
IOSToken is the main crypto of a decentralized platform known as the Internet of Services. Also, IOSToken is more like an ecosystem that helps enhance the transaction of goods and services. As the clock keeps ticking, this platform is attracting lots of developers to build better services for the enhancement of the blockchain ecosystem.
Finally, IOS itself targets to offer about 100,000 transactions per second, and once it's actualized, the cryptocurrency will make it the forefront blockchain in the crypto-world.
An abstract look at Tron (TRX) and Zilliqa (ZIL)
Tron (TRX) and Zilliqa (ZIL) are both great projects, but each strives towards different goals. Tron, on the one hand, has its purpose of decentralizing the web via its blockchain, and also to become a topnotch project for Decentralized Apps. Tron has also set its goals in becoming the most secure and steady cryptocurrency and also to reclaim a spot in the top 6 cryptocurrencies in the market.
On the other side, Zilliqa has its own goal, and that is to transform the manner in which smart contracts are written through the use of a programming language known as Scilla. The digital currency also aims to enhance the use of the sharding model to better the way in which trading gets done in the crypto-market.
Reasons why these three cryptocurrencies are the top picks in Q3 of the Year
Scalability issues solved
Ethereum has achieved great strides in the crypto-world today, but Zilliqa, Tron, and IOSToken should be the top choice in the third-quarter of this year. There are some very good reasons to back that. First of all, this is due to the fact that the issue of scalability is still a big problem that Ethereum hasn't solved.
Due to this big glitch, Zilliqa and IOSToken introduced sharding, which is a way of dividing the mining platforms into simpler shards so that trades can be done similarly. With the IOSToken shards, EDS (Efficient Distributed Sharding) network was introduced which makes the platform resilient.
Native blockchains, Mainnets launched by these platforms
We all know that Tron (TRX) has released its Mainnet, and now even the token migration on all major exchanges is done. On the other hand, Zilliqa will also release its very own MainNet in the third-quarter of the year, September 30th, 2018 is the planned release date.
IOST MainNet is still being constructed (Testnet is live, already) but it is projected that it will come sooner than later. The MainNets developed by all these platforms will be on their feet at the scheduled dates in the third-quarter of the year. Each of the digital coin's Mainnet completion means more trust, userbase, transaction volume and a better chance of mass adoption – which certainly makes them cool bets.
Small businesses support
Tron, Zilliqa, and IOSToken are excellent platforms that support SMEs. For instance, IOSToken has what we call "Hyper Universe Distributed System" (HUDS) that assist the platform to support different kinds of service providers. On this platform, users can keep their information on different nodes in the network. With this, a small business can monetize and do daily transactions.
Finally, with lots of investors on board on these platforms, there is something distinct about them. Probably, it could be the way in which each of them tries to improve and advance as blockchain turn out to be more conventional regarding the transaction of goods and services – at least all of them boast of scalability to be where they are today.
For the latest cryptocurrency news, join our Telegram!
Disclaimer: This article should not be taken as, and is not intended to provide, investment advice. Global Coin Report and/or its affiliates, employees, writers, and subcontractors are cryptocurrency investors and from time to time may or may not have holdings in some of the coins or tokens they cover. Please conduct your own thorough research before investing in any cryptocurrency and read our full disclaimer.
Image courtesy of Maxpixel.net
Importance of Bitcoin ETFs and Bakkt for the Crypto Space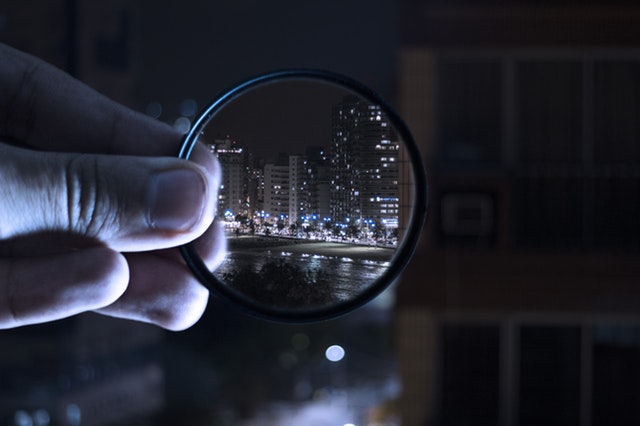 It is no secret that 2018 was a very bad year for cryptocurrencies, at least when it comes to prices and market cap. However, in its brighter moments, this year managed to set the stage for some very important events that are expected to make 2019 very successful and profitable. Two things have attracted the most attention, both of which were expected to occur in 2018, only to be moved for early 2019. Those two are Bitcoin ETF decision by the US SEC, and the launch of Bakkt.
What are Bakkt and Bitcoin ETFs and why are they important?
Let's start with Bakkt first. Bakkt Exchange is a business that is set to launch at the very beginning of 2019. It is a cryptocurrency platform that is set to offer a large number of services, including things such as warehousing and trading. However, there is another thing that makes Bakkt special, and that is the fact that the exchange itself is a product of the same company that has created the New York Stock Exchange.
In addition, Bakkt will be supported by some very influential names, such as Microsoft, BCG, and even Starbucks, to name a few. Furthermore, Bakkt will support crypto-to-fiat conversions. Starbucks will actually be one of the companies that have volunteered to help test the system, as users will be able to convert crypto to USD that can then be used in Starbucks.
Bakkt exchange…
4 Best-Performing Cryptocurrencies in the Current Bear Market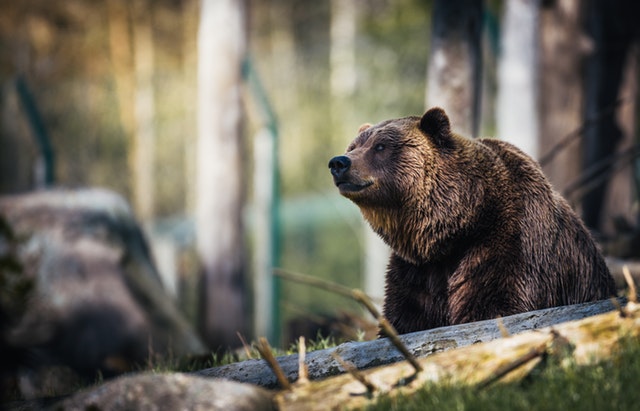 Cryptocurrencies have been experiencing a strong return of the bearish trend for weeks now, and only now does it show signs of weakening. However, experts believe that the situation will not repair itself so easily and that prices will remain low for a certain period.
However, when bear market strikes, the sentiment gets most bearish when the trend reaches the bottom. Everyone starts selling, and while short sellers can make a profit in this situation, analysts usually warn that the sale will only knock the prices down even further. Since most of the crypto-related news is already negative at this point, such predictions often make sense.
However, there is still one thing to keep in mind, which is the fact that when downtrend enters a capitulation, that often signals that a new bottom has been found. That is the perfect time to actually go against the bearish trend, and start buying. It is also a good opportunity to abandon the coins that seem too risky, and do not seem to have that bright of a future ahead of them.
Bitcoin has dropped by 87% from its all-time high, which it hit back in January. However, the rest of the market dropped with it, and it never lost its dominance, which still remains above 50% of the total market cap. In other words, while its price may have sunk to lows that were not seen for a while now, it…
Will The Stock Market's Bearish Outlook Affect The Cryptocurrency Market?
About 3 months ago I was reviewing what was happening in other markets as the cryptocurrency market kept falling. So I opened up TradingView and what I saw was something so incredible I had to look a second time, I thought I had opened up the BTC/USD chart but it had not yet fallen. I was a bit confused, but I realized my TradingView opened to the DOW, at the time it was looking extremely euphoric and then upon a little more research I saw it was in the longest bull since its conception.  I instantly wanted to see does this just apply to the Dow Jones or does it also apply to the likes of the Russel, S&P500, Nasdaq, Vanguard and then I even looked at the housing market. What I saw I am honestly going to say baffled me, what was there before me was a perfect opportunity, I knew that soon the stock market would fall and started letting people know about hedging.
Last year for many was a huge learning experience and even if many lost money, they learned about financial markets for the first time and may have bought their first ever investments. This was a huge plus for many people who were labeled noobs or noob investors. Why you may ask? Well, the simple answer is that noobs tried investing for the…