Tron (TRX) is highly propitious, here are the reasons why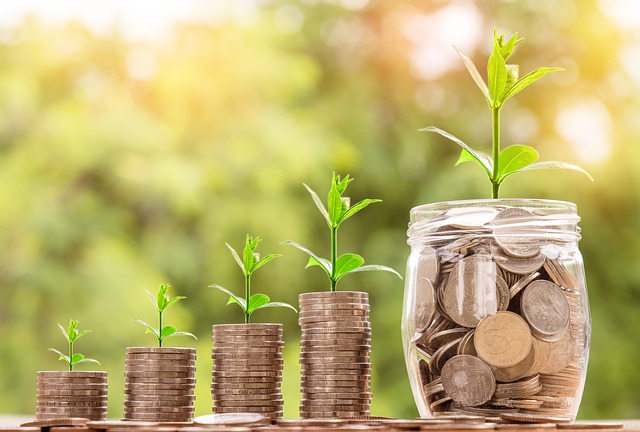 Tron (TRX) is one of the biggest cryptocurrencies in the crypto market (and stays in the spotlight, always). The worth of the digital asset increased by 2000% in mid-December 2017 to early January 2018. As one can imagine, Tron's 2000% growth made it attract lots of crypto investors in the crypto sphere.
Today, everyone around the world has heard of Tron (TRX) – in one way or the other. But in this article, let's find out what makes this cryptocurrency extremely promising. Without much ado, let's take a look at Tron (TRX).
Tron (TRX) in brief
Tron is a decentralized network that focuses more on the entertainment industry. This platform ensures P2P technology and makes use of blockchain technology to share and receive contents globally; let's just say it's the future of the entertainment industry (yes, it is safe to say that).
The main coin of Tron is Tronix or TRX, and the easiest way to TRX is by sharing contents through the platform.
Moving forward to Tron's market overview, Tron's current price sits at $0.03336 (at the time of writing), its market capitalization is $2,193,034,839, and the 24-hour trading volume is $175,410,000 – according to CoinMarketCap. An important fact about Tron is, TRX is not mineable, unlike Bitcoin.
The reason why Tron wants to revolutionize the entertainment industry
In today's world, content sharing and creation can only be done through Facebook, Netflix, YouTube, Apple, and Spotify mainly. However, if you are the type that would love to make huge bucks through blogging, music, videos, and so on, then you need to go through one of these middlemen (YouTube and the likes) to reach your target audience.
Here is where Tron comes in – Tron is a platform that wants to eliminate the use of middlemen before contents can be shared. Facebook, YouTube, Apple, Netflix, etc., always take a certain percentage of the revenue that your contents generate. In fact, these platforms will own a right on the revenue that you make. They also have the authority to get your contents censored. and there is nothing you can do about that.
However, problems like these will not surface if content providers use a platform like Tron (TRX). Tron's dream (we would rather say purpose) to revolutionize the industry is huge and the platform is seen as the future.
If a user makes use of Tron's protocol, he/she has the ability to create, share, and upload contents to the blockchain network. Once done, the user can get paid based on the number of views that he/she receives without having to pay fees to any third-party.
Moreover, it is important to know that Tron's community decides the success of your contents. This means that your contents can't be censored or controlled by anyone at any time.
The Tron's Foundation
Tron Foundation is headed by Justin Sun and it is a non-profit company that is based in Beijing, China. The aim of the foundation is to ensure that its platform works with all fairness and transparency.
The Tron Foundation is under the regulation of the Accounting and Regulatory Authority of the company and the Company Law of China.
Justin Sun, the CEO of Tron Foundation, has had an astonishing career and he was listed in "Forbes 30 under 30 in Asia." His application, Peiwo, has more than 15 million subscribers worldwide and it is the first application that streams and accepts cryptocurrencies.
Even though Sun has been recognized as the protégé of Jack Ma (the founder and CEO of Alibaba, I don't think there was a need to mention this but I did anyway), he was also been known to be dedicated and diligent during his study days at Hupan University. Justin Sun also graduated from the University of Pennsylvania.
Tron's collaboration with top financial companies
Tron (TRX) has bagged lots of partnerships with different companies in the Financial Industry and some of them include Bitman, oBike, and Zag S&W. Of course, financial entities are not the only ones Tron (TRX) has partnerships with. The company has vSport, Game.com, OBike, PornHub, Gifto, and UPlive in its partnership bucket too. And yes, there also is a secret Tron project (possibly partnership) that is going to be announced at the mont of this month. Tron partnerships with all these mega means that the coin is not just a hype, it has a bright future ahead.
What makes Tron distinct and promising?
Apart from Tron's partnership with top companies in the world, there are few things that make Tron different and promising.
Tron empowers content providers to own their contents
The fact that Tron gives content providers the ability to own their contents makes the platform a good choice. Considering this, crypto enthusiasts believe that Tron (TRX) is taking the lead on the advent of the third web.
Ability to build smart contracts
For developers, Tron (TRX) provides a platform that allows the building of smart contracts using any programing language.
The interoperability level of Tron (TRX) is quite remarkable. For instance, let's say you are using a car-sharing application that operates on Tron's network. Every time you want to rent a car using the app, you are compensated with tokens by the car-sharing company. You also have the ability to use your coins to buy-back free rental bikes later on. With Tron, you can also use these coins in exchange for goods that are free, if the goods chain is built on Tron's network.
Final Words
There are lots of good things present around Tron (TRX); big partnerships with top companies, third-party Dapps, and its futuristic ambitions. Although the network has had lots of controversies, it still thrives to maintain its goals in the crypto world. No hype here, buddies. When the facts are this good there is no need for embellishment. Be patient, you will encounter big Tron bull soon.
For the latest cryptocurrency news, join our Telegram!
Disclaimer: This article should not be taken as, and is not intended to provide, investment advice. Global Coin Report and/or its affiliates, employees, writers, and subcontractors are cryptocurrency investors and from time to time may or may not have holdings in some of the coins or tokens they cover. Please conduct your own thorough research before investing in any cryptocurrency and read our full disclaimer.
Image courtesy of Maxpixel.net
3 Things to Avoid if You Want Your ICO to Succeed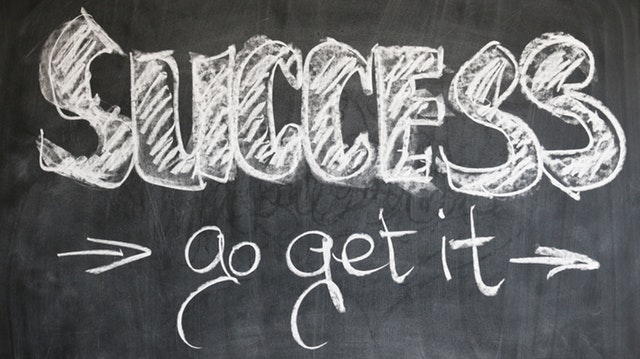 Initial Coin Offerings, or ICO, have become quite popular in 2017, which is something that also continued throughout 2018. In fact, there were hundreds, if not thousands of them so far. However, no matter how many of them were organized, most never managed to make it into the market and achieve their goals.
Analysts claim that there are a lot more failed ICOs than there are successful ones, which has caused a lot of people to simply give up on the idea. However, many are still curious to know what went wrong, and while failed ICOs can be studied for years without discovering absolutely every flaw, some of the bigger ones can be spotted right away.
This is why we will now list top three reasons why so many ICOs failed, and everyone who is thinking about launching one should pay close attention.
1. The lack of demand for the product
According to estimates, around 60% of ICOs often fail at the first stage simply for the lack of interest in what they offer. When someone comes up with an idea and launches an ICO in order to raise money, they are presuming that people will be interested in investing in this idea. In addition, prior to making an announcement that an ICO is coming, it is wise to ensure that the announcement will be heard in the first place.
Additionally, ICOs need to be approved by appropriate…
Reasons Behind The New Bitcoin Crash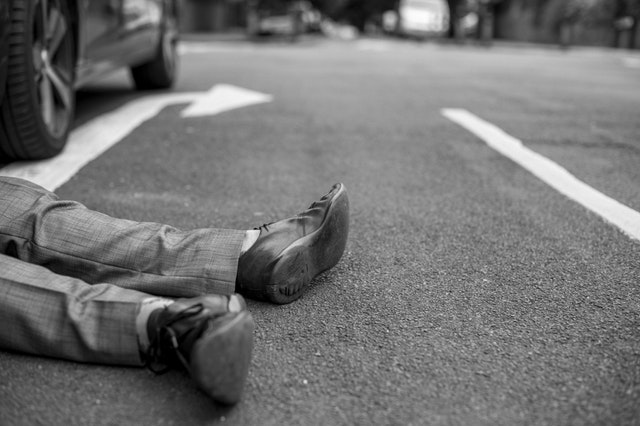 Cryptocurrency investors and supporters experienced quite a shock last week with the latest Bitcoin crash. Almost every single one of top 100 cryptocurrencies trading in the red. Not only that, but most of them experienced massive losses, often larger than 12%, or even 15%.
The event was unexpected and all cryptos, with the exception of a handful of stablecoins, lost a large part of their value. However, as always, Bitcoin is the one receiving the most attention, especially since this is the first time that BTC has dropped below $6,000 in a long while. Right now, Bitcoin is still losing value, with its current price being at $5,503.11 per coin, and a drop of 12.76% in the last 24 hours.
After the initial shock, a lot of investors started wondering and researching the new crash. The main question still remains: Why did this happen?
While this is more than understandable, especially considering how much money, time, and patience people have invested in crypto, the reasons behind the new crash remain obscure to many. Because of that, we are now going to explain two events that are most likely to be causing this situation.
1. The selloff
This is believed to be the main reason for the new crash of Bitcoin. The selloff came as a consequence of the last year's bull run, which has launched BTC and other coins to entirely new heights. Because of that, numerous…
Here's Why This Coin Still Has Wings (WINGS)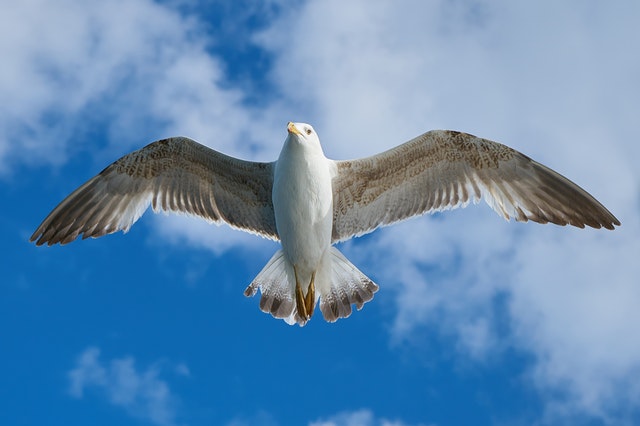 WINGS, a decentralized crowdfunding platform based on the Ethereum blockchain, has had a great run over the past two months. Culminating in a peak of US $.23 just a few days ago, the currency behind the product has more than doubled since it's lows of early September.
Despite the slight downturn WINGS is currently experiencing, this crypto-favorite may not be done running up the green candles on your favorite exchange just yet. A small drop like we had today was actually expected and could be considered healthy by long-term investors. These dips are also appreciated by those of us waiting to get in on a project we feel has real potential. WINGS has shown us that potential and is now presenting a great buying opportunity for speculators and traders looking for the next wave of support to lift this coin into the stratosphere.
What is WINGS?
WINGS was created to nurture project proposals via the Decentralized Autonomous Organization (DAO) model. Using blockchain networks and smart contracts, the platform allows the WINGS community to promote proposals with the greatest chance of positive returns. WINGS, in essence, is a decentralized forecasting ecosystem, where token holders are given an incentive to make choices concerning projects on the platform.
The DAO is a popular concept for crypto-projects that want to remain entirely on the web. Using the peer-to-peer technology of blockchain and smart contracts to enforce the rules of participation is…